Like a Leo: 30th anniversary of ADA highlights website accessibility importance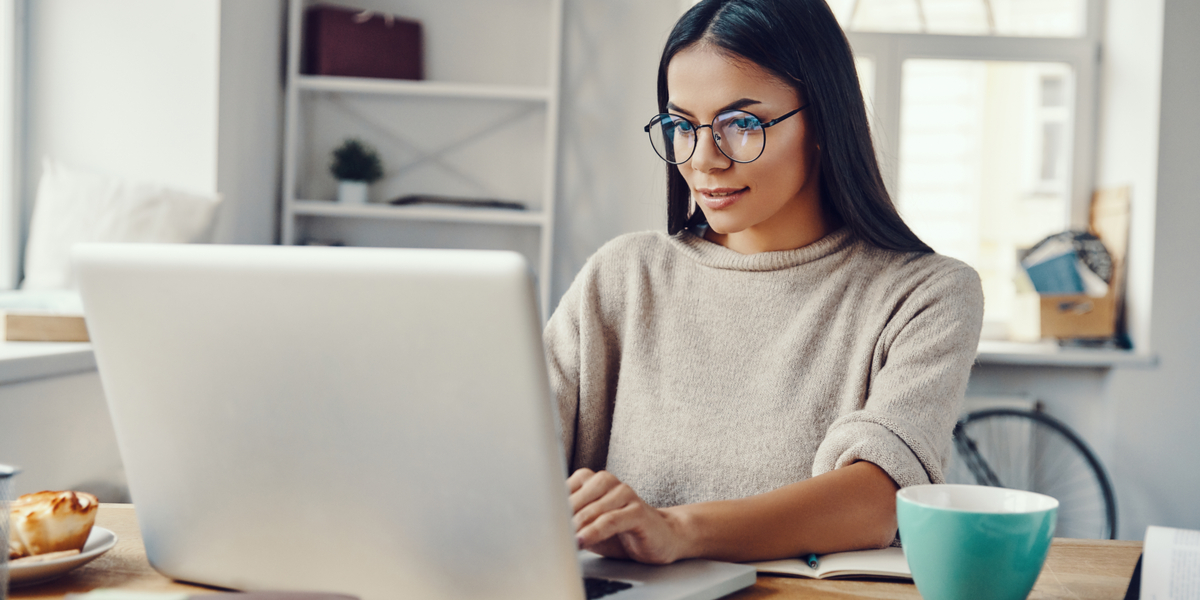 The Americans with Disabilities Act (ADA) is celebrating its 30th birthday this week. This milestone has reminded Americans of the great work that's been accomplished by the ADA thus far and the areas in which it can continue to improve:
The ADA was signed into law in 1990 by President George H.W. Bush. The signing took place on the south lawn of the White House on a beautiful summer day.

The intended result of this monumental legislation was to allow Americans with disabilities to more easily gain access to places of business, worship, education, and government ...

The ADA standardized and codified practices relating to access and anti-discrimination for citizens with a host of disabilities.
As we've noted in the past, however, the rise of the internet brought with it a slew of ambiguous issues, in terms of how the ADA applies to the new online landscape. In fact, it has heavily influenced how our own award-winning website design team builds websites for clients.
And, even 30 years following the legislation's inception, the ADA's impact on business websites more relevant than ever.
(Here's a fun fact! it's also my birthday week, so I can't help but compare the attributes of website accessibility laws to those of the Leo zodiac sign. Strengths only, of course. 😉)
Attribute: Loyalty
Fiercely loyal, the ADA has distinct laws in place that require government agencies to take special care in designing and building websites. Some of the guidelines these agencies must follow include:
Providing documentation in HTML format as well as PDF since PDFs are not compatible with the screen readers that blind people use to digest information
Displaying captions on videos for those hard of hearing
Allowing any movement on the page to be stopped or paused to help avoid seizures
While the web content accessibility guidelines (WCAG) for government agencies are clearly specified, requirements for website accessibility in the private sector are decidedly murkier.
Businesses who haven't kept up with basic accessibility standards on their website are susceptible to formal complaints, lawsuits, and demand letters.
Attribute: Protective
It's becoming increasingly common for individuals with disabilities to protect their rights by initiating lawsuits against businesses whose websites they believe are violating their ability to properly obtain content. Past cases that didn't settle have made it to the Supreme Court – and won.
This is especially true in highly regulated industries such as healthcare and financial services, where pressure is mounting for businesses to apply general accessibility best practices to their site.
It's also a reason why website accessibility is such a prevalent topic in the marketing industry these days.
One simple fix that is commonly noted on formal complaints is the lack of alt tags. An alt tag is a piece of background code that identifies what the subject of a photo or piece of media is: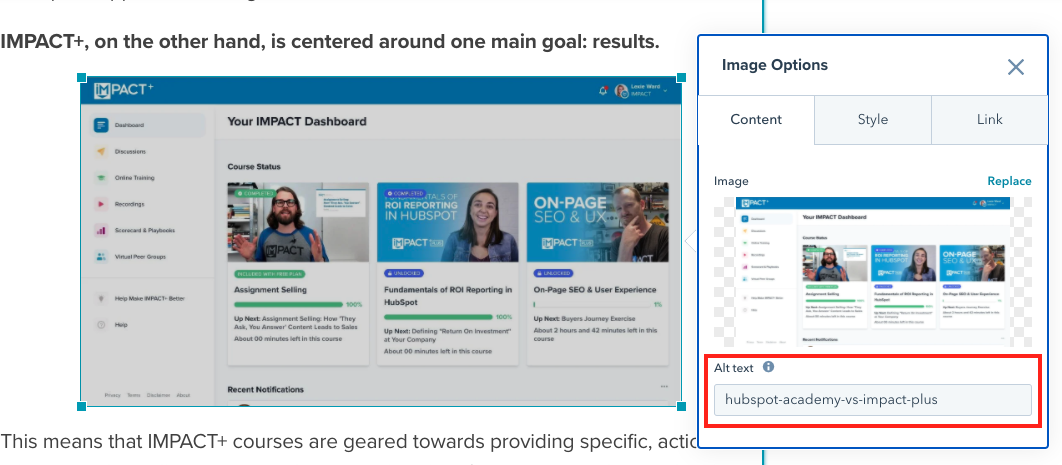 Here's what it looks like in HubSpot!
A minor code fix can be set up to textually explain the subject matter of your photo or graphic to those with vision impairments.
Another easy way to improve your website is by running it through a color contrast tool to verify that the text sufficiently stands out against the background. WebAIM is has an easy tool for this purpose, if you're just getting started:
Based on your scores, you should make adjustments to your site designs, colors, and text choices accordingly.
Attribute: Generosity
If you are generous, you'll receive generosity in return. Aside from avoiding hefty fines, businesses have a moral obligation to ensure their websites are easily accessible. When you aim to include everyone in your marketing, your audience and potential lead pool will grow, as more people are able to adequately use your site.
Like my colleague, Marcella Jalbert noted regarding an infographic discussing digital accessibility, one out of every five people in America has some sort of disability. That's 20% of the population you may be currently ignoring! As the baby boomer population continues to age, that number will only increase over time.
Marketers should think like a Leo, too
There's no time like the present to take action. Show loyalty to your audience by considering their needs. Talk to an accessibility expert to make sure you're doing everything you can while maintaining the general aesthetics of your website.
Protect your company from lawsuits by confirming that your site is usable by all audiences, and reap a generous reward for your efforts by growing your audience and standing out against competitors. #LeoPride, no pun intended.
If you're still struggling or wanting to learn more about website accessibility and how it can impact your business, here are a few of our favorite resources and reads:
The only mistake you can make right now with website accessibility is to ignore the issue. No matter your industry, accessibility matters — not just so you can avoid legal action, but also so you can make sure that all of your ideal buyers, regardless of their abilities or limitations, can access all that you have to offer easily.
Free: Assessment
Does your website build trust with buyers and bring in revenue?
Take this free 6 question assessment and learn how your website can start living up to its potential.