5 Ways to Get More Out of Your LinkedIn Company Page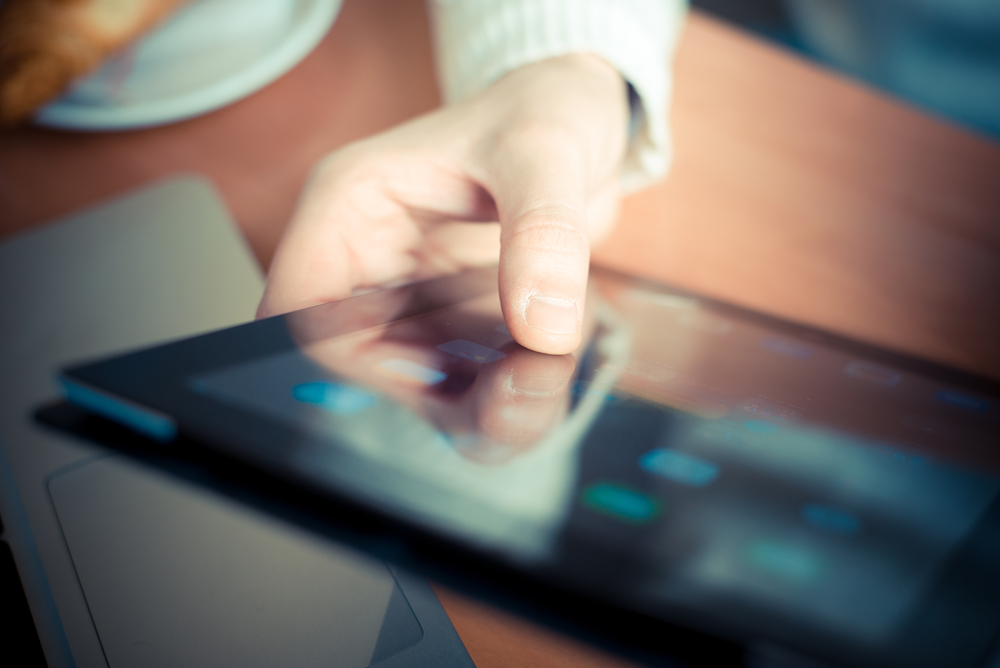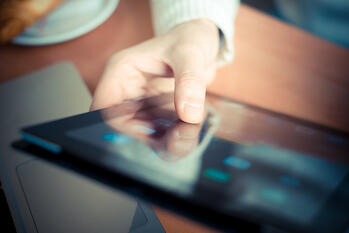 While shiny, new social networks continue to pop up like flowers in spring, it's important that businesses take advantage of the ones that promise continued success.
With LinkedIn sending nearly four times more people to your homepage than Twitter and Facebook, there should be no question as to why your company should have a strategy for it.
What's that you say? You don't have one?
Don't panic.
We wouldn't want anyone to miss out on an opportunity to grow their business, which is why we've detailed these 5 tips to help you improve your LinkedIn marketing.
1 - Optimize
Does your company description convey the right message?
If your description doesn't adequately reflect your brand, you're missing out on an opportunity to increase organic search results.
Because Google indexes Company Pages, you want to be sure that the first 156 characters of your description is compelling enough to encourage the right people to click.
Check out how these big brands harnessed the power of their 156 characters:
The Coca-Cola Company (NYSE: KO) is the world's largest beverage company, refreshing consumers with more than 500 sparkling and still brands.
Driven by the legacy of our innovative founder, W.K. Kellogg, the Kellogg Company is the world's leading producer of cereal, and a leader in cookies, crackers, ...
NIKE, Inc. based near Beaverton, Oregon, is the world's leading designer, marketer and distributor of authentic athletic footwear, apparel, equipment and ...
2 - Employ Visuals
If you have the option to convey your message visually, take advantage of it.
Visual content will not only make your company page more visible, but it will provide visitors with a more engaging experience.
The more visual your content is, the better the chances that visitors will feel compelled to consume and share your content. This translates to a greater reach, and more eyeballs on your page.
With LinkedIn coming in at number one on the top 6 social networks for infographics, consider reformatting some of your existing content into infographics to attract and engage more visitors.
3 - Share Video Content
Video content has the ability to bring your company to life in ways that the written word simply can't achieve.
They serve as powerful marketing tools that make it easy for your company to tell more interesting, effective stories and actually get your message heard.
Perhaps most importantly, video content has the ability to humanize your brand. By putting faces to names, you are lowering the barrier between you and the viewer and increasing the likelihood that they will begin to invest their trust in your product or service.
Establishing this type of trust is critical if you wish to convert strangers into customers.
Check out how HubSpot used video content on their careers page to highlight their company culture and humanize their brand:
4 - Ask Questions
What many people tend to forget is that although LinkedIn is a professional network, it's also a social one.
If you're not striving to find new and inviting ways to engage and interact with the people who follow you, you're doing it wrong.
By asking questions you have the ability to initiate interesting conversations that can then be used to inspire future content, uncover customer pain points, turn up new resources, or create and strengthen relationships.
Check out our attempt at getting the conversation going on our LinkedIn page: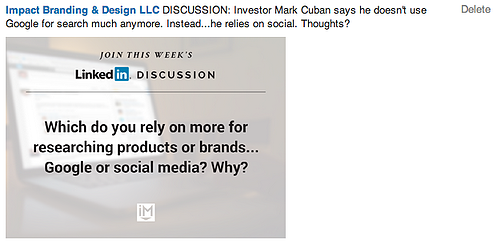 5 - Utilize Your Team
A great way to establish a community around your company is to encourage your team to engage and interact with your content.
If everyone in your company is sharing your posts and updates, you're then leveraging their networks as well are your own to transcend your message.
As a word of advice, be sure that all of your team members profiles are professional and up-to-date before you have them start sharing your posts. This means professional profile photos, current bios and job descriptions, and well-endorsed skill sets.
Free Assessment:
How does your sales & marketing measure up?
Take this free, 5-minute assessment and learn what you can start doing today to boost traffic, leads, and sales.