Boutique clothing brand sees 99% revenue increase with new paid ads strategy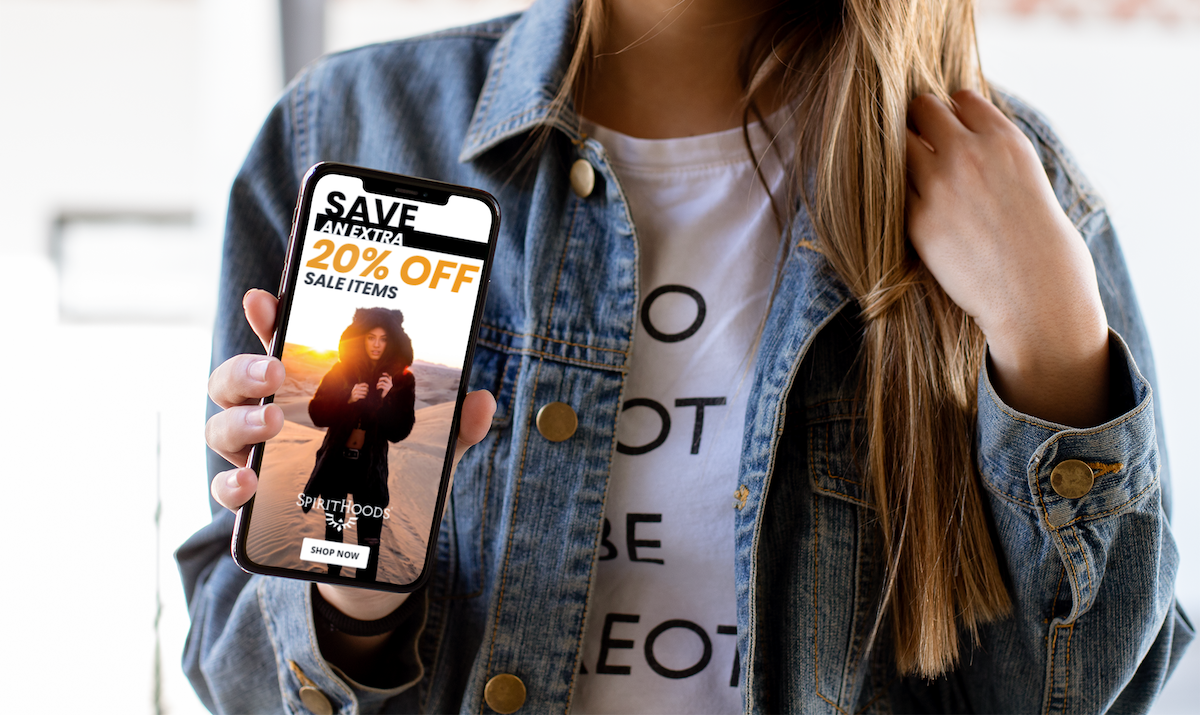 SpiritHoods is a popular e-commerce brand dedicated to the celebration of life. Through their animal-inspired faux fur clothing, they seek to strengthen the connection you have with yourself, the animal kingdom, and those around you.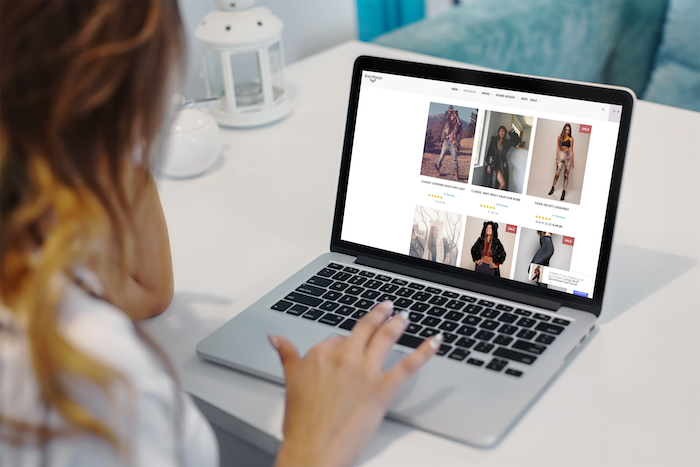 They design animal-inspired products for men, women, and the home that create extraordinary experiences and help people bring the spirit of the wild into their everyday lives.
With every purchase, SpiritHoods also donates a portion of profits to the conservation of endangered animals and their habitat.
SpiritHoods was strong out of the gate, but they wanted to create lasting success
When SpiritHoods first launched back in 2010, their unique styles of hoods, jackets, and home goods caught like wildfire. Their products got sucked up into pop culture immediately, resonating with animal lovers and anyone else wanting to get in touch with their "wild side."
Additionally, they booked significant national television spots (e.g., SharkTank and Good Morning America) that propelled them into the limelight and early success. The SpiritHoods team also started building partnerships with various conservation efforts and well-known artists.
🔎 Related: Help! Why are my Facebook ads not converting?
They even became a staple at iconic music festivals like Burning Man and Coachella. Since then, they expanded their product offerings to include home goods and other product categories.
On paper, everything seemed to be going well for the brand. But they soon realized that, if they were going to create lasting success, they needed to make a big change. They were starting to see a plateau emerging in their sales numbers, after their initial boom started to taper off.
They needed to break-through this rut and embrace a new paid media and ads strategy that created sustainable growth, quarter over quarter. However, they did not have that strategic expertise in-house. So, they came to IMPACT.
Our initial strategic steps with SpiritHoods
In June 2019, the SpiritHoods team approached IMPACT looking for help in finding that sustainable growth.
Even though they had a huge network of brand advocates and lifetime customers, they hadn't quite figured out how to scale their business to serve a wider consumer base — in fact, they hadn't seen a full quarter of profit since the end of 2018.
With the seasonality of their products and a challenge of being able to accurately forecast revenue and growth, they needed a partner who could not only boost their revenue, but also make the growth sustainable quarter over quarter.
When SpiritHoods first started with IMPACT, we focused on their major source of income — paid ads on Google, Facebook, and Instagram.
IMPACT dug into their existing ads accounts so that we could identify a few areas where they could create the sustainable growth they were looking for:
Full-funnel strategy creation
The SpiritHoods team was seeing some success by only targeting their audiences with bottom-of-the-funnel ads, with buyers who were almost certainly close to ready to making a purchase. But they weren't as effective as they could be.
We wanted to help achieve the consistent sales they were looking for by building out ad campaigns targeting users at each stage of the funnel.
🔎 Related: What is a full-funnel Facebook ads strategy?
Audience development
The audiences the team was using initially targeted the users who were already familiar with the brand and have shown real interest in them. This largely consisted of music festival goers.
By widening their target audiences, we wanted to expose their strong brand presence to a new set of people and break off their dependence on the audience that has been pretty tapped out.
Development of new channels
Originally, SpiritHoods depended most on Facebook and Instagram ads. Based on our initial research, we found that there were a lot more sales opportunities on other platforms like Google Ads and Snapchat.
🔎 Related: Ultimate getting started guide for Google Ads
With these in mind, we presented a plan to the SpiritHoods team that included a new paid media strategy and the restructuring of all existing ads accounts.
The collaboration between the IMPACT and SpiritHoods team and the strong initial results that came from our new paid ads structure allowed us to set some realistic goals and build trust quickly.
The SpiritHoods team quickly saw the value of having a whole team of specialists working with them instead of having someone in-house try to manage all their ad platforms at once.
How we hit the ground running with SpiritHoods
What the IMPACT team first addressed was the current ad account structure the SpiritHoods team was using. Based on their overall ad budget, they were spreading themselves too thin, which prevented them from being able to scale up their return on ad spend and revenue.
To get some fast initial results we began restructuring their accounts while implementing a new strategy designed for scalable growth and sustainability.
🔎 Learn more: How IMPACT can help with an omni-channel paid ads strategy
We spent time reviewing historical data, website traffic, and their marketing funnels to better understand their users' experiences. We used this data to create a custom Sales Trend Tracker that provided deep insight into year-over-year data for us to work off of while developing new campaign strategies.
The IMPACT paid media specialists collaborated with the SpiritHoods team to craft new messaging, imagery, and audience targeting along with a set promotion schedule that would help hit revenue goals in months that historically were off-season and weren't very consistent with the revenue they generated.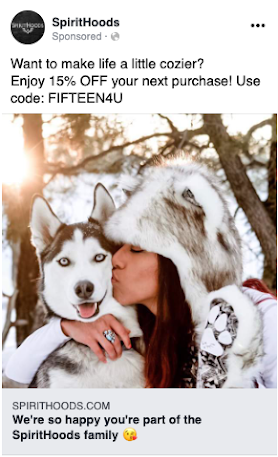 An example of one of the Facebook ads.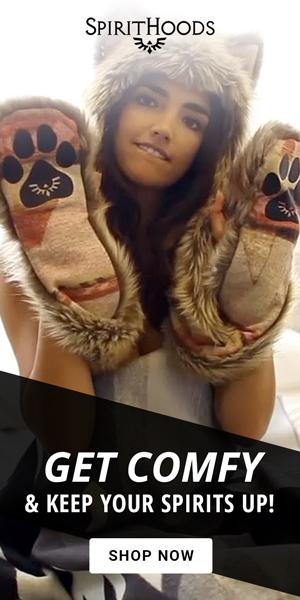 Another ad example for SpiritHoods.
We were also able to help the SpiritHoods team explore new channels as opportunities for further revenue increase. The SpiritHoods team is now advertising on Facebook, Instagram, Google, YouTube, AdRoll, Criteo, and SnapChat.
Once the holiday season came around, we had some pretty loft goals to hit around Black Friday and Cyber Monday.
🔎 Related: How to prepare for Black Friday and Cyber Monday in 2020
The SpiritHoods team's ability to help us develop new creative concepts and ideas helped us to pivot quickly and maximize the return they saw during the holiday push.
Goodbye sales rut, hello consistent growth
As a result of the amazing relationship with the IMPACT and SpiritHoods teams, we were able to break the mold and see three quarters of consistent and increasing revenue and sales growth.
Within the first month of working with the IMPACT team in Q2 of 2019, SpiritHoods was able to increase their average order value by 10%. After our initial setup phase and restructure in Q2, Q3 showed an increase of 6.32% in revenue. Across Q4, Black Friday, and Cyber Monday, the SpiritHoods team saw a revenue increase of 8.38%.
The trend continued into 2020 where the SpiritHoods team achieved an astounding 17.10% increase in revenue quarter over quarter.
As of April 2020 and with reduced ad spend due to the COVID-19 pandemic, the SpiritHoods team has seen a revenue increase of 99% as compared to the same time period in 2019.
"We really enjoyed working with IMPACT. They have an extremely talented team and are a breeze to work with. The more we worked together, the more they became an extension of our team.

They truly cared about our business and the various goals we were trying to accomplish (no matter how big or small). The team is smart, organized, understanding, and most importantly, they're able to drive results.

After meeting with various agencies, it was easy to see that IMPACT was in a league of their own right from the start. We began seeing results quickly and were impressed by their ability to adapt to our ever changing list of priorities.

As our business goals changed, they were quick to develop and recommend new strategies, which helped increase our reach as well as our return on investment.

Even as the impacts of COVID-19 began closing down commerce across the world, we were able to streamline our budgets, reduce spend, and increase revenue at a time when many other companies could not.

If you haven't been able to get the paid advertising results you know are possible, I would definitely recommend IMPACT as an agency to consider. The work we did together transformed the way we look at marketing and helped us level up our company at a time when we needed it the most."

— Marley Marotta, Marketing Director, SpiritHoods
Curious about how IMPACT can help you with your paid media and ad campaigns? Or do you simply have questions about what you read in this case study? We'd love to hear from you, so set up a time to chat.
Free: Assessment
Does your website build trust with buyers and bring in revenue?
Take this free 6 question assessment and learn how your website can start living up to its potential.