Another Agency Can Do It Cheaper: Sales Objections Part 5 of 5 [+Video]
Jason Swenk also recommends this guide: The Blueprint for a More Profitable Agency.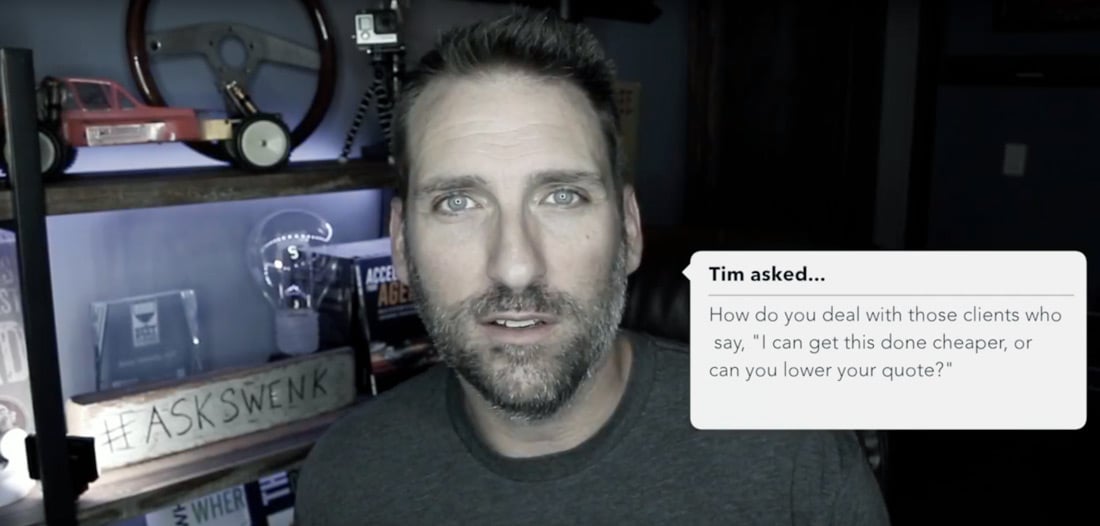 This is the final installment in my series on Agency Sales Objection Handling.
Did you miss something?
Part 1 of the series was how to handle a prospect who says "send me more information," part 2 covered the elusive "let me think about it" response, part 3 helped turn a prospect's prior negative experience into a positive one, and part 4 explained why it's a bad idea to give references from past clients.
Free Guide: The Blueprint for a More Profitable Agency
In part 5, we dive into one of the biggest objections in any sale: price.
We've all run into a client who wants to haggle on price.
They say, something like "This proposal is pretty steep..." or "I got a cheaper quote from someone else..."
Hearing this may just be a case of an uninformed prospect who needs to be more education, or they may not be the right fit for your agency.
How can you tell the difference and how should you respond?
If price is a real issue, then, they might not be a good match for you, but sometimes price is just a cover for deeper issues.
Ask yourself, "is it really the price, or is it an underestimate of the value placed upon the solution you're providing?"
Often times, your prospects aren't fully educated on value, and, in turn, undervalue what you're delivering.
For example...
Let's say, your prospect has identified the issue is a $1 million problem or could generate $1 million in revenue for them.
Your proposal came is at $100,000 which is a 10X value -- and that's exactly the value you should always aim for with value-based pricing.
However, if this client says, "I can get it done cheaper by another agency who came in at $10,000," should you let them haggle you down on price?
Heck no; You know your worth!
Should you walk away and let them go with the cheaper guy? Maybe! (More on that later.)
Instead of getting bent out of shape right away, though, here are three things you can discuss with them.
How to Combat 3 Common Price Objections
1. "Cheaper does not mean equal."
Go back to the problem or opportunity they've identified and review their three I's with them. Remember (from part 3 in this series) you should ask them to define the: Issue, Impact, Importance.
Remind them of the impact your solution is going to make on their business, whether solving a problem or creating new revenue. Use their words and describe the three I's in their own language. If it's still a million dollar problem do they really think it can be solved for $10,000?
2. "You get what you pay for."
Ask them why they think the other agency's proposal came in lower.
They may identify reasons such as fewer employees, less overhead, or even less experience.
When they are the ones pointing out the reasons for the lowball estimate, it might sink in that you're more qualified for the work.
It's like the appliance repairman who charges $1,000 to fix your refrigerator, even though it only takes him 15 minutes. He charges $100 for the repair, but $900 for knowing how to do it quickly.
So, ask this prospect if they want it done right, or if they want it done cheaply.
3. Time is money.
If there is a large price difference between you and another competitor, it may be that they don't fully understand the scope of the project.
Explain to the client that what might happen is they may end up managing the work a lot more than if they'd handed it off to a more experienced agency.
There is more likely to be a lot of speed bumps and handholding along the way because the other agency may not have the right systems in place in order to be efficient.
If your prospect values time over money, they will not want to go this route. If they value money over time, they may not be a good fit for you after all.
Thinking Through Your Price Tag
Bottom line: You need to help prospects logically think through supposedly more affordable proposals.
Sometimes prospects only see dollar signs and forget how to really scrutinize what they're getting. When you initiate conversations like these, it helps them second guess their gut reaction of going with the cheapest option.
There is no such thing as a bad agency client. There are only bad prospects and bad processes.
If you have a bad agency client, it's only because you let them in… but when you tighten up your process and weed out the bad prospects, you'll only be working with the right clients that value your services and pay what you're worth.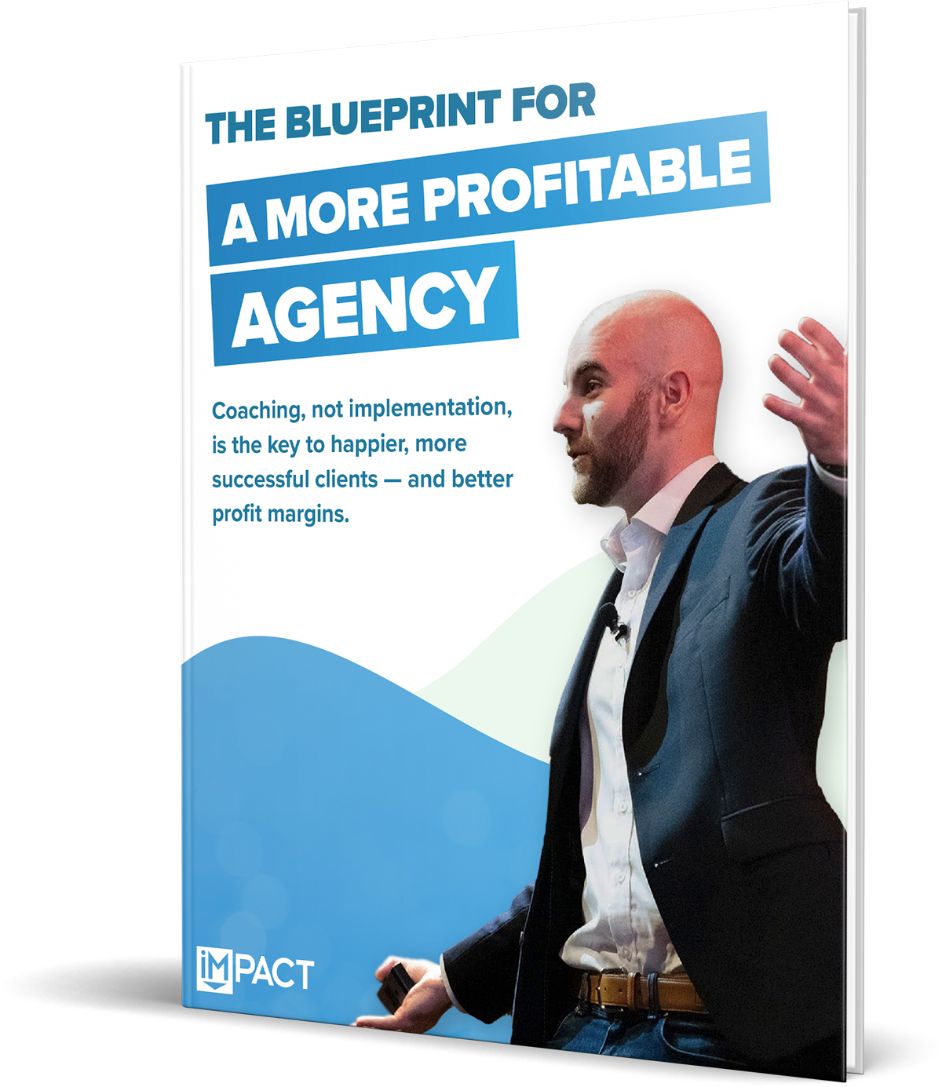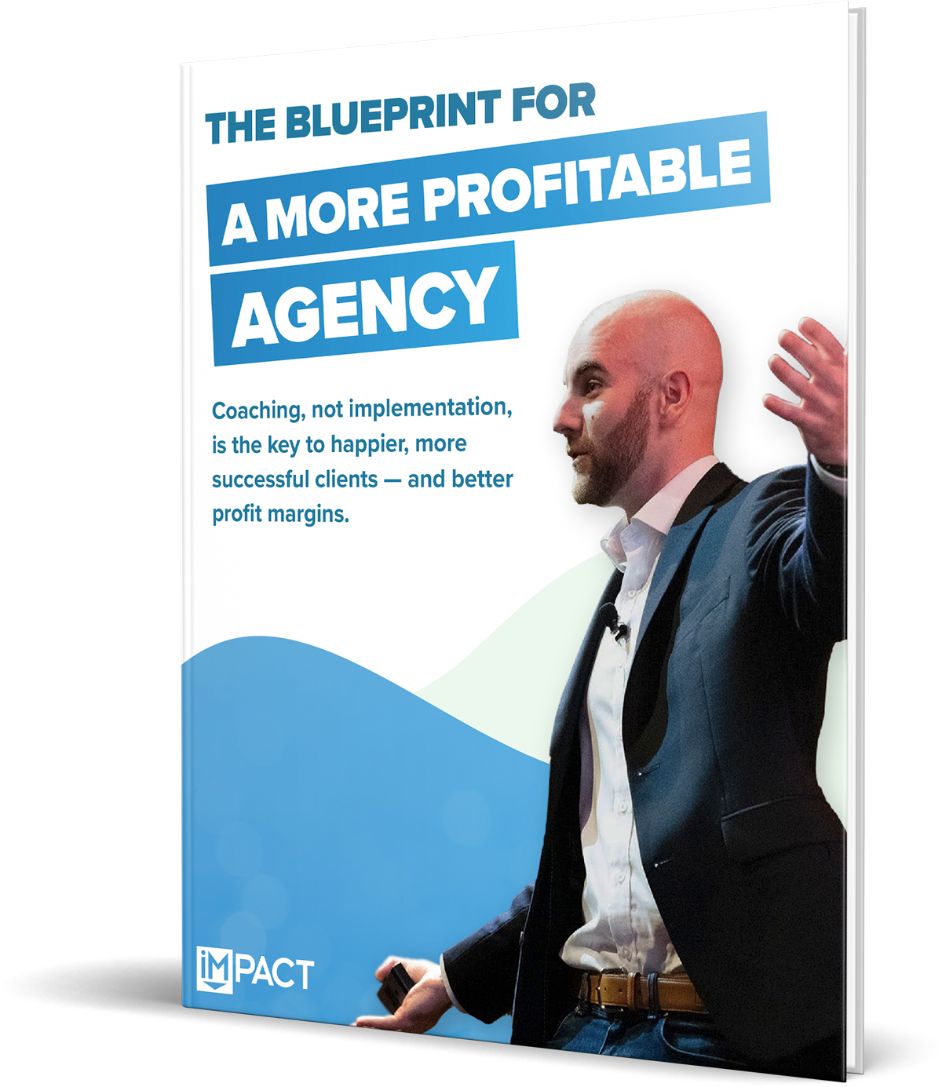 Free Guide:
The Blueprint for a More Profitable Agency
Stand out from the competition and deliver the results clients demand
Provide greater value to your clients by empowering them to own their inbound marketing execution
Deliver higher profit margins
Build a more consistent, happy agency life for your employees
Published on November 6, 2018