7 brilliant digital marketing campaigns to inspire you in 2020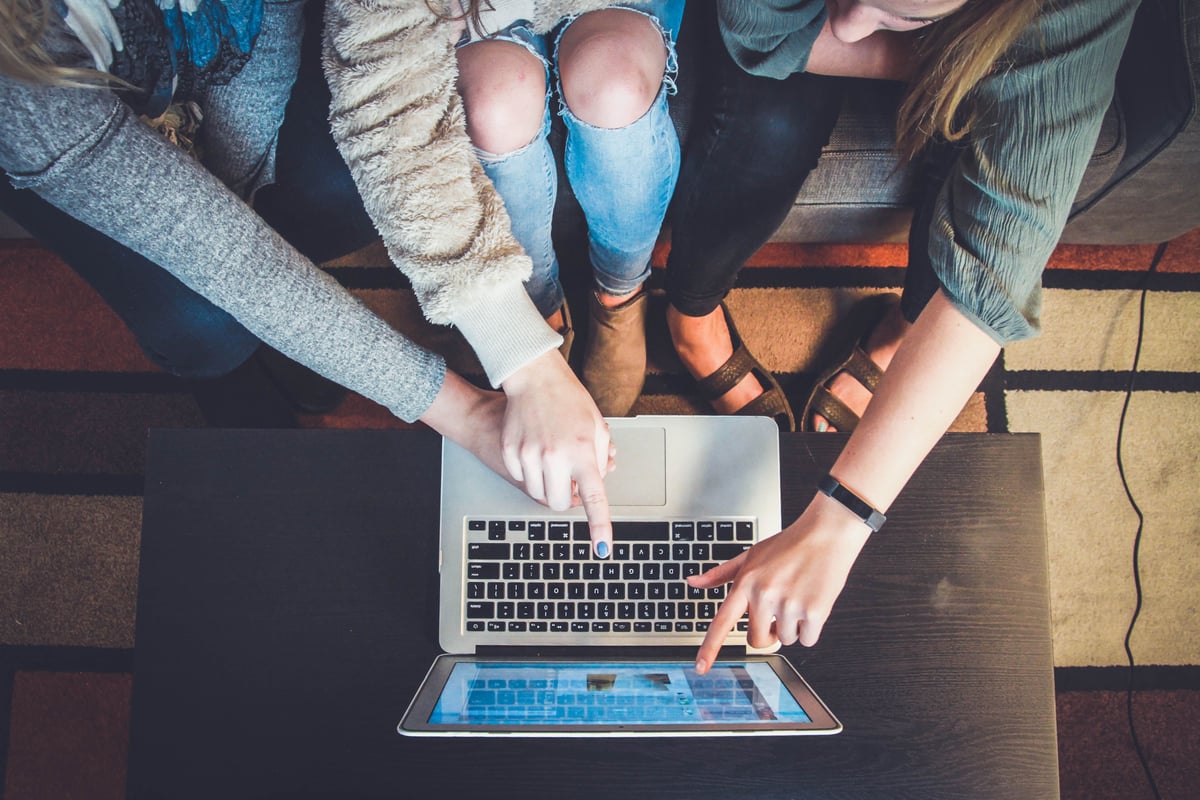 7 compelling digital marketing examples for 2020
Domino's embraces voice search, AI, and messaging apps
Sephora crushes it with shoppable content
IKEA takes on augmented reality
Nike knows how to talk to Gen Z
The Amanda Foundation uses programmatic advertising to save shelter dogs
Whole Foods enhances the shopping experience with chatbots
Aerie hits the right mark with user-generated content
Imagine this scene. ©v
I'm browsing through Instagram, minding my own business, and this image shows up in my feed.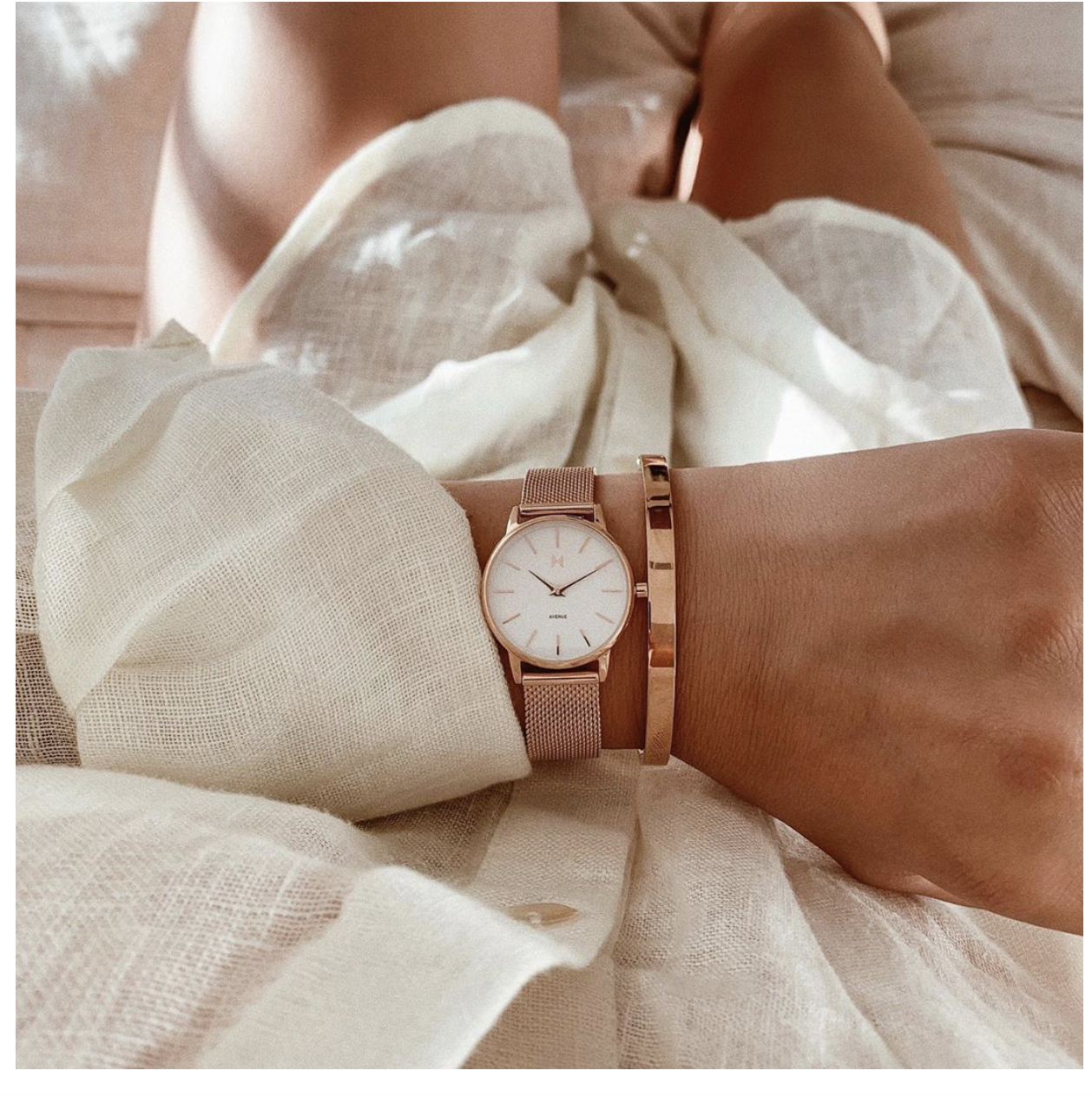 It caught my eye because I was JUST looking for a new watch online. A rose gold watch at that! Now, suddenly here is just the type of rose gold watch that I wanted, magically in my feed.
And then I saw it, the "sponsored" tag on the post.
As a marketer, I knew what was happening. I was searching for watches online, I'm a Millennial, I'm female, and had a browsing history that would show I like to shop online. I was the target of a programmatic ad campaign!
This watch brand had created highly-targeted, segmented audiences based on behavior, age, gender, etc. I had met their criteria and was served up a timely ad that fit natively into the platform I was on (as to not be disruptive to my Instagram browsing). Guess what I did next?

That's right, I bought the watch.
This is what a good digital campaign does!
Digital marketing isn't just about advertising. It's a term that encompasses everything from artificial intelligence, shoppable content, augmented reality, user-generated content, and more.
These days, brands that are getting digital marketing right are creating more than one piece of marketing; they are creating experiences across platforms that engage and build trust with potential customers.
As we're heading into this new decade, I took a look at some of the biggest digital marketing trends and how certain brands have embraced them.
Here are seven compelling digital marketing examples and what you can learn from them!
1. Domino's embraces voice search, AI, and messaging apps
Over the last few years, Domino's has done a stellar job in building trust with their audience through marketing.
In the early 2000s, Domino's was gaining the reputation of being one of the worst pizza chains. So, how did they handle this in their marketing? They embraced it. Rather than puff their feathers and pretend they were better than all the rest, they acknowledged that they weren't.
They took the high road and launched a campaign telling us where they went wrong, how they were fixing it and, thus, how they were going to earn our business again.
I'll admit, as a former New Yorker, ordering Domino's is considered sacrilegious, but their campaign even had me ready to call them up!
Cut to nearly a decade later and Domino's has become a pioneer with digital marketing.
Back in 2014, Domino's launched a new voice ordering system using an AI personality named "Dom" through their mobile app. Similar to Apple's Siri, app users were able to talk to Dom, ask questions, place their orders, and track their status all through voice recognition.
According to eMarketer, in 2019 it was estimated that 111.8 million people in the US used voice assistants, and it's estimated that by 2022 voice search will be responsible for $40B worth of purchases.
Domino's recognized where this trend was going in 2018 and expanded on their AI technology, allowing Dom to take incoming phone orders and activating voice-ordering capability onto Amazon Echo.
As AI and voice technology improved, Domino's stayed ahead of the curve!
Today, Domino's uses AI and voice recognition to reach customers across multiple platforms and devices with their Anyware service.
From Google Home to Alexa and Siri to smartwatches, Twitter, and messaging apps like Facebook Messenger and Slack, Domino's has embraced technology that allows it to reach customers anywhere, anytime.
What can you learn from Domino's when it comes to your digital marketing?
With the rise in voice assistants, chatbots, and messaging apps, and even wearable tech, brands need to be accessible to customers across multiple platforms.
Domino's was smart in that they started small and stayed within their own ecosystem (their app) with a voice-enabled chatbot and built on it once it was perfected.
As this type of technology became more accessible to users, Domino's clearly understood where their customers were living and found a way to put themselves there natively.
Today, their Anyware campaign allows customers to easily order from a multitude of technologies while maintaining a consistent brand experience that customers expect of Domino's.
By creating their own virtual personality, "Dom," they were able to keep consistency for customers, no matter what platform they are interacting with.
2. Sephora is owning shoppable content
Within the last year, social platforms like Instagram and YouTube have introduced new features that allow brands to make their content shoppable. Meaning, users have the opportunity to buy a product featured within a post or video through links within the content itself.
Why was this an important move?
According to a survey by DemandGen, 91% of buyers prefer visual and interactive content over traditional formats.
Another report by Styla showed that companies using shoppable content have seen a 60% increase in time spent on a page, 112% more social shares, and a 57% increase in organic traffic.
Sephora is killing it with digital marketing
If you're looking for a brand that's all around crushing it with digital marketing, look no further than Sephora. I admit, I'm a little biased, as I'm a loyal Sephora shopper.
But, as a marketer, I can't help but admire their approach to digital.
From using customer reviews to enhance in-store and mobile app experiences to using location data to attract shoppers nearby, Sephora knows their audience and has leveraged digital marketing to reach them where they are.
In this example, let's look at what Sephora has done with shoppable content.
It's not all about one platform
Shoppable content on Instagram got a lot of coverage when it launched in 2018. But it's not the only platform that allows for this type of content, and Sephora understands that.
Sephora has created a robust library of shoppable content across Instagram, where they have 19.3M followers, and YouTube where they have 1.26M followers.
Don't think of shoppable content as advertising
It's important to note that shoppable content isn't the same thing as running a paid ad for a product. It's content first and foremost.
What Sephora has done well is understand what type of content their customers want.
From a masterclass series on YouTube to make-up tutorials and how-to posts, Sephora's content is educational, informative, and provides its customers with something useful they can apply in their everyday routines.
Let's look at their Masterclass series on YouTube as an example.
Straight From The Masterclass, is a series on Sephora's YouTube channel that features a different beauty industry expert in each episode.
The clip above is from an episode featuring Patrick Ta giving a tutorial on how to achieve a "glowy" look using his product line.
If you watch the video, Patrick is telling stories about his career, while doing a live make-up tutorial. He's engaging, informative, and educational. He's NOT selling anything.
So, how is Sephora making this content shoppable? Using YouTube's in-stream ad feature, Sephora has seamlessly integrated links to each produce Patrick is featuring within the video, which a user may open up or hide.
Users can click any of the products and will be brought right to its page on the Sephora website, where they can make a purchase.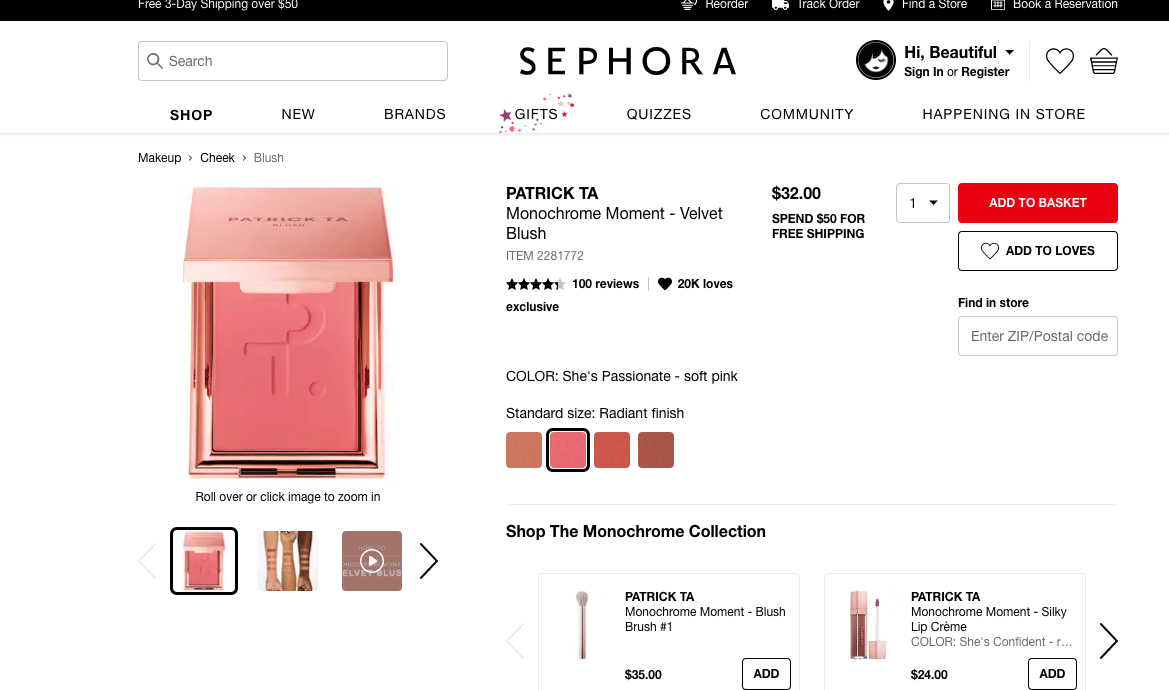 Sephora created a seamless, non-interruptive way to engage the audience, inform them about a product, and make it simple and easy to make a purchase. This is what shoppable content is all about!
Creating a shoppable experience across platforms
Here's another great example from Sephora. Through their partnership with the hair care company Bumble and Bumble, Sephora created several pieces of shoppable content across both YouTube and Instagram.
Through their series on must-haves, Sephora experts focus on a different beauty pain point (in this instance fine hair) and give viewers tips on what products they can use to alleviate them.
Using the same in-stream ad style featured above, Sephora was able to integrate links to each featured product by Bumble and Bumble within the video.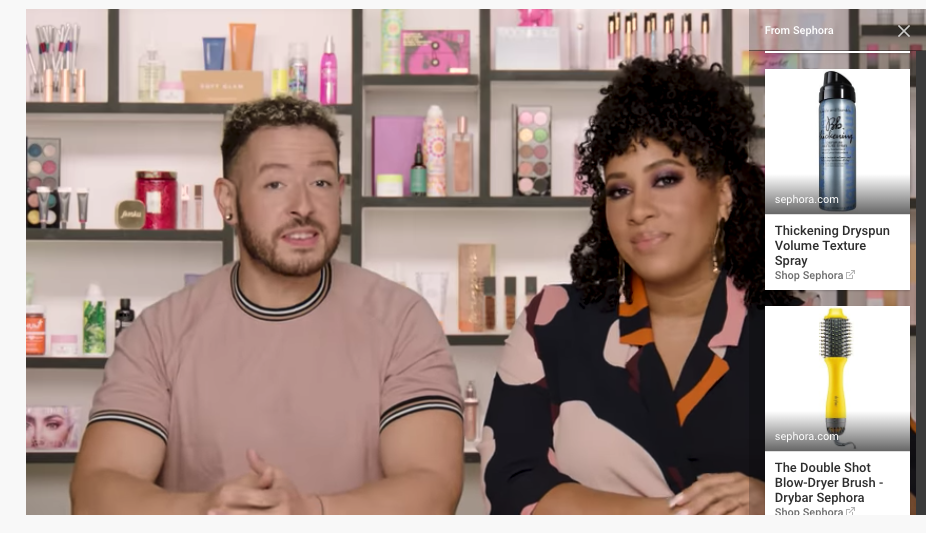 Meanwhile, over on Instagram, Sephora featured these same products in both shoppable video and photo posts.
What can you learn from Sephora?

As with anything in your digital marketing, knowing your audience is key. Sephora has strong brand recognition and a loyal following.
They focused their content on what would resonate with their audience — and focus first on informing and engaging rather than outright selling anything.

They also customized their shoppable content based on the platform they were on.
For example, for Bumble and Bumble, they used the instream ads to link to each product they discussed in the video. The experience for the user is seamless and does not disrupt the content.
On Instagram, Sephora took advantage of both video and photo posts to the same type of product. They could have easily used a clip from their YouTube video as an Instagram post.
But that's not what they chose to do.
They created two new assets to use on Instagram that were more conducive to the platform and better aligned with the type of content their followers were used to seeing.
It's not just about creating great shoppable content, it's also about making sure the customer experience feels natural to the platform they are using — and this is something Sephora as done really well.
3. IKEA takes on augmented reality
Back in July of 2016, I was living in New York City. One day I started noticing people walking somewhat aimlessly in the streets holding up their phones.
Now, this wasn't necessarily an uncommon scene, but something about this was different.
This was the start of Pokemon Go, the Augmented Reality game that took the country by storm for about a month that summer.
Since then, augmented reality has been a hot topic among marketers.
According to LiveScience, "augmented reality is the result of using technology to superimpose information — sounds, images, and text — on the world we see."
Since the days of Pokemon Go, many brands and industries have taken advantage of augmented reality in their digital marketing, especially home and furniture retailers, like IKEA.
It makes perfect sense; being able to digitally place a piece of furniture or try a new paint color in your actual home makes the decision to buy that much easier.
Before you buy that GRÖNLID, see how it looks in your home through AR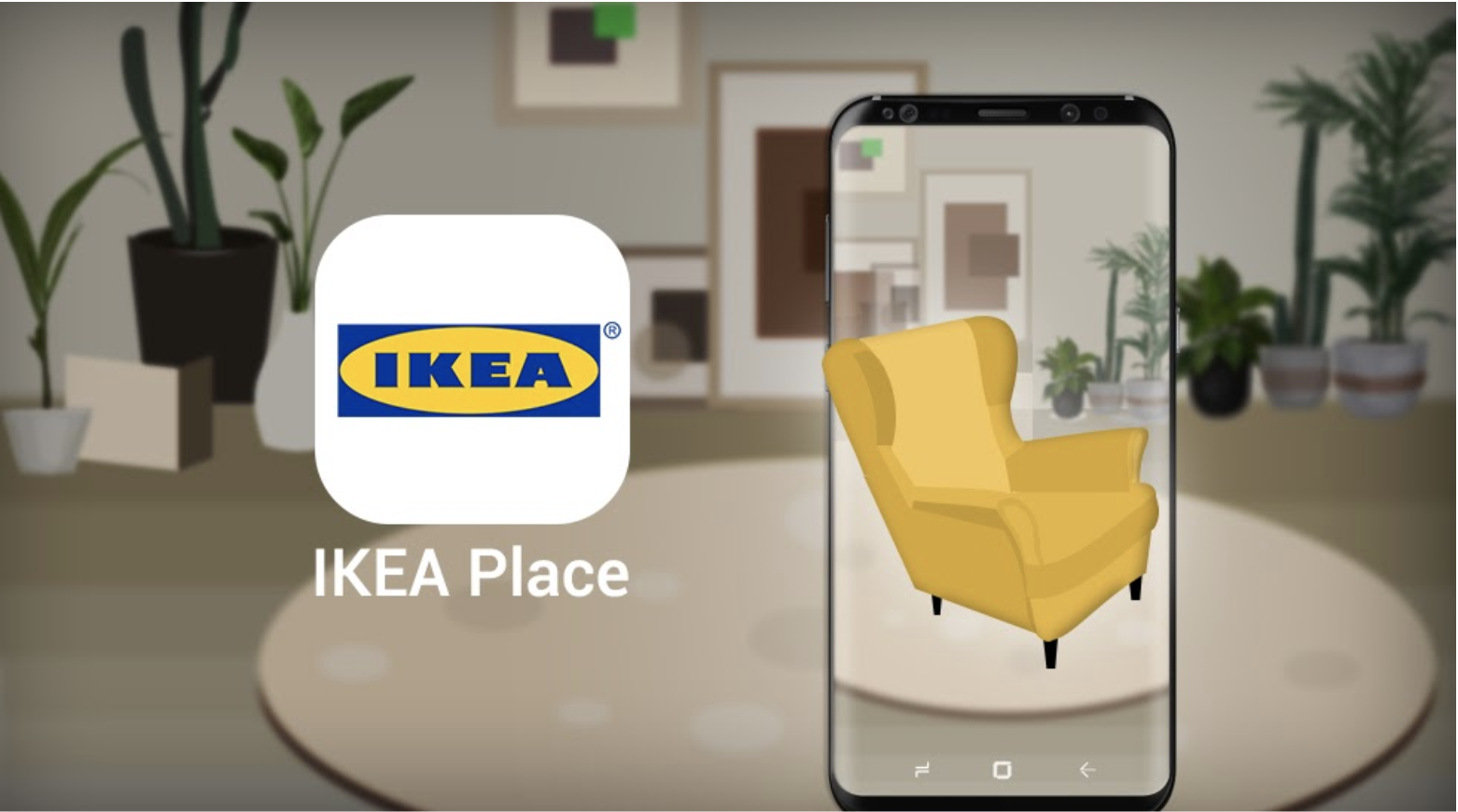 Ikea first introduced its AR app, Place, in 2017, and last year, it improved the functionality of the app to allow users to preview multiple pieces of furniture (even a full room) in their own homes.
For buyers that have trouble visualizing what something in a store will look like in their home, or those who might need to convince a spouse or family member of a purchase like this, the Place app provides an easy path to making a decision.
There's no doubt that IKEA knew these were issues their customers were facing when deciding to buy.
It's not just about the app
While IKEA promotes Place on its website, in stores, the Apple Appstore, and on GooglePlay, they've also found a creative way to integrate it into their content marketing as well.
On the IKEA YouTube channel, they've created an entire series called Matchers Keepers, where couples or roommates compare their taste in furniture and test out how a piece looks within a space, using the Place app.
Using AR, IKEA created a platform that allows its customers to try before they buy, making the decision to purchase that much easier.
Not only that, they have found a way to promote their app through educational and entertaining content.
Digital marketing at its best!
What can you learn from IKEA?
According to Forbes, the market for VR and AR in retail will reach $1.6B by 2025. Forbes also notes that 40% of people are willing to pay more for a product if they can experience it first through AR.
With stats like these, retailers can't afford not to integrate AR technology in the near future.
IKEA was clearly looking ahead when they launched Place back in 2017.
Notice how IKEA didn't just create an app, pop in the App store and hope for the best. They found unique and creative ways to position it, like through their YouTube channel.
They're extending the reach of possible users by featuring the app within content that is fun and entertaining (it doesn't hurt that this content lives on the second largest search engine in the world, YouTube).
AR might not be right for every business. But if you're in an industry like home improvement, retail, beauty, or even travel, it can provide endless ways for your customers to try before they buy, right from their phones.
4. Nike knows how to talk to Gen Z
For years, every marketing blog and trade publication was obsessed with "Marketing to Millennials." It seemed as if we (I admit once again, I'm a Millennial) were this mysterious generation that brands were trying to crack the code on.
While all attention was on Millennials, Gen Z (those born after 1995) was slowly creeping into the consumer world.
In a study by Google, it was estimated that by 2020, Gen Z would reach a buying power upwards of $200B annually, if you count their influence on parental and household buying.
They might be young, but their impact is mighty!
Why is Gen Z important when talking about digital marketing?
To put it simply, it's because Gen Z is completely different than any generation before them. They were born into the internet era.
They grew up on social media from a young age and are more concerned with individuality than they are with brand loyalty.
In short, everything you thought you knew about marketing changes with Gen Z.
Gen Z is passionate a commitment to causes, and Nike spoke their language
Unless you've been living under a rock, you've heard a lot about Greta Thunberg, the 17-year-old climate change activist taking on world leaders.
Greta is the perfect example of the passion of Gen Z and its commitment to humanitarian efforts — and Gen Zers expect the same of brands they support.
Last year, Nike took the top spot for favorite apparel and footwear brand among teen shoppers in a study by Piper Jaffray.
How did they do it? Remember Colin Kaepernick?
In 2016, Kaepernick ignited a storm of controversy when he began kneeling during the national anthem before NFL games, telling the media it was in opposition to racism.
While opinions on his protests were divided, to say the least, Nike didn't shy away. They later featured Kaepernick in a campaign that went viral.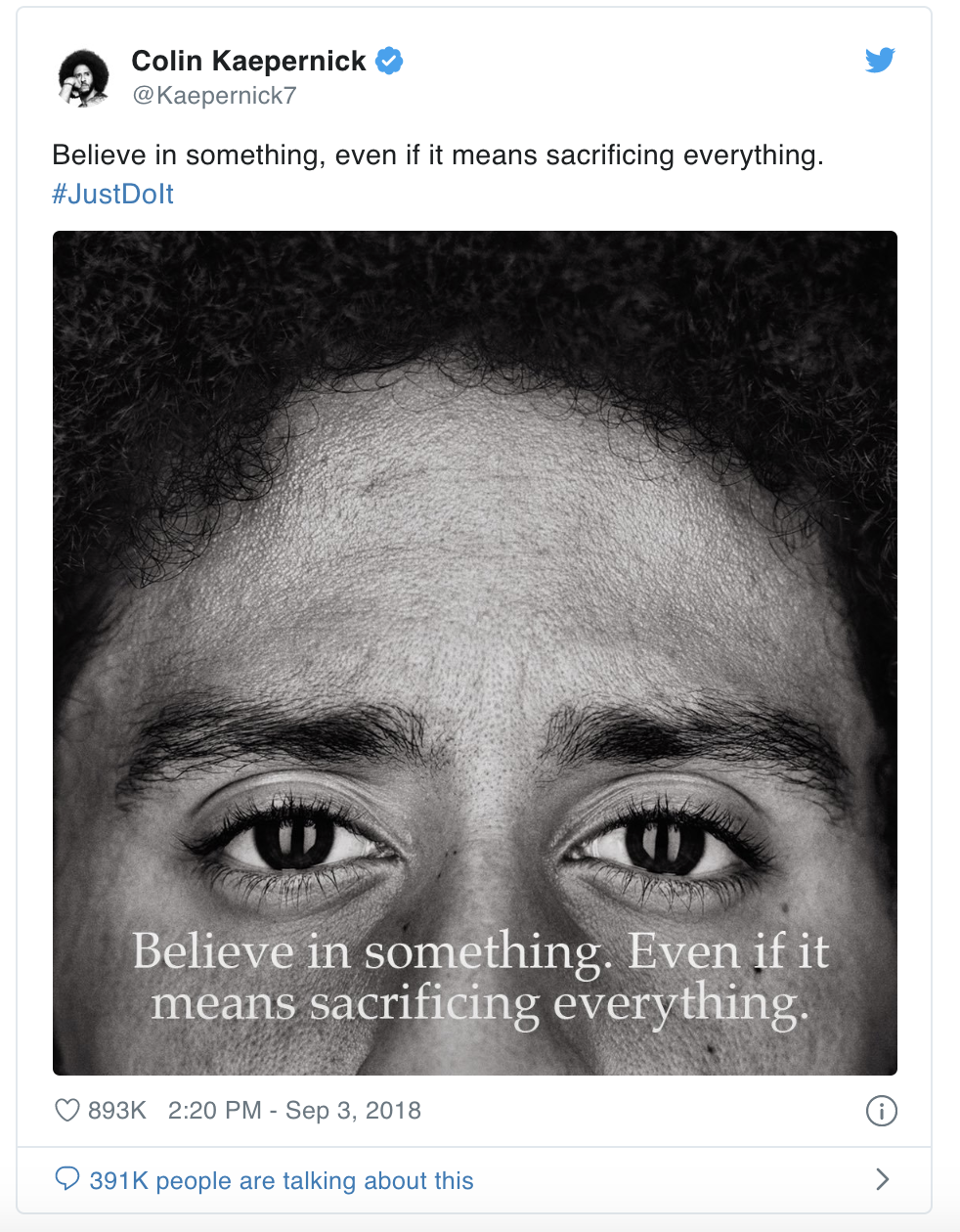 Nike built trust with Gen Z by showing commitment
Nike's campaign with Kaepernick ran across social media, YouTube, and traditional advertising channels like print and television. The move led many who were in opposition to Kaepernick to begin burning their Nikes and attacking the brand.
But not Gen Z. They bought in!
A study by Business Insider concluded that "Gen Z is more fickle than previous generations, and if brands are slow to engage or break their promises, these young shoppers will move on."
What Nike's campaign did was show a passionate commitment to a cause, despite the controversy it stirred up. By doing so, Nike built trust with young shoppers who put high value on brands who stick to their values.
What can you learn from Nike?
Brands or businesses targeting Gen Z need to understand a few important things.
These young consumers don't want to be sold to — they value commitment and consistency and they are much more likely to hand their money over to brands that align with their own passions and beliefs.
Did Nike take a big risk? Yes. They risked losing a large group of consumers with the Kaepernick campaign.
But, it was a calculated risk. Nike knew that the market of consumers who would believe in their campaign outweighed those that they might lose. In taking that risk, they secured trust with a generation responsible for $200B in spending.
Think about your business' passions and core values. What causes and social movements align with these?

Like Nike, you can find ways to start a conversation with your customers through social media, content, and even advertising — all around the causes your business is passionate about.
5. The Amanda Foundation uses programmatic advertising to save shelter dogs
I know, I had you at "save shelter dogs," right? As the owner of a rescue dog, Katie, this example is near and dear to my heart.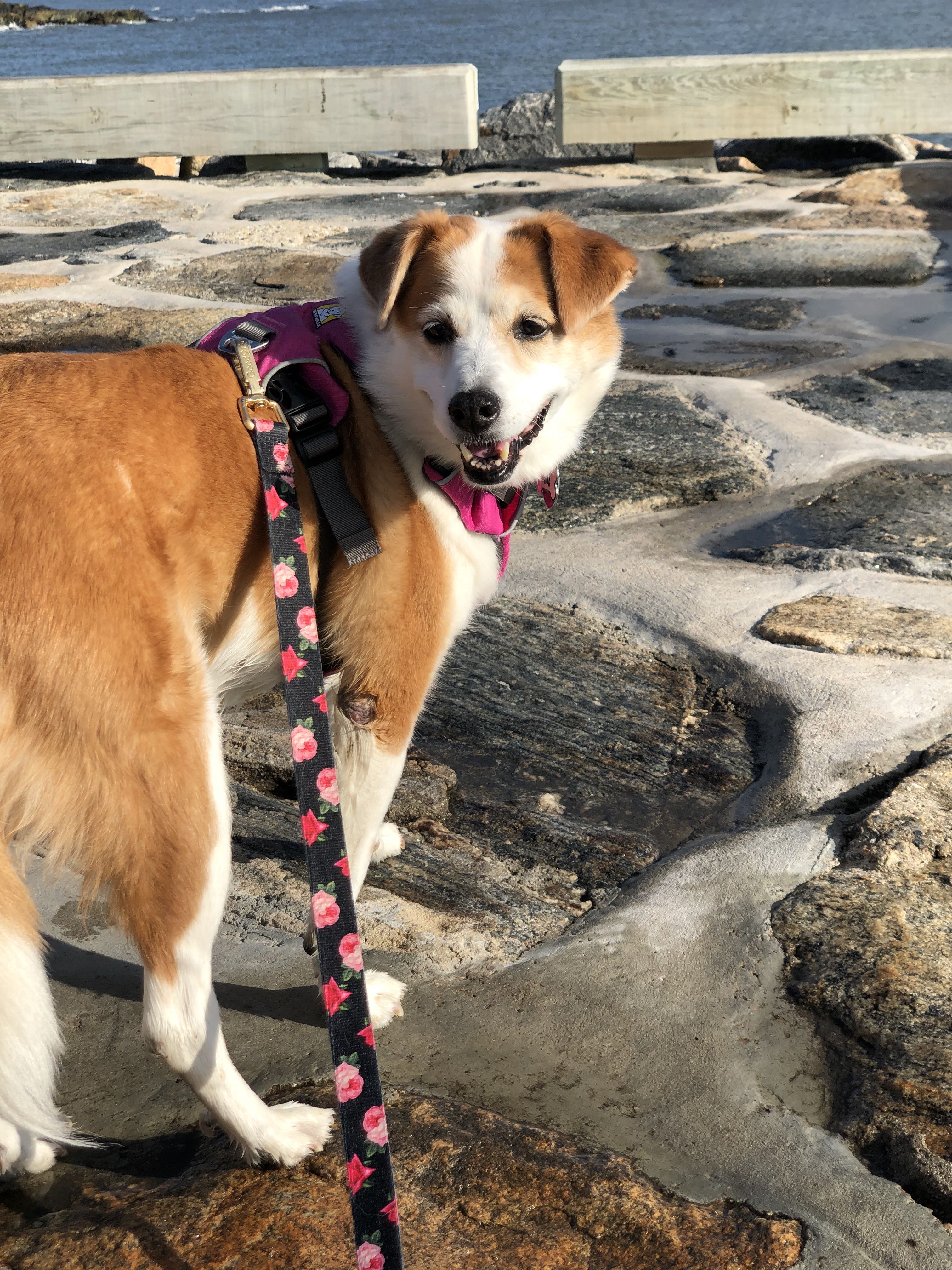 Before we get into what the Amanda Foundation did, let's step back and look at programmatic advertising.
This is not a new form of digital marketing by any means, yet the term gets thrown around so much that I think many people still aren't quite sure what it means.
So, what is programmatic advertising?
It's the automated process of buying and selling online advertising. Advertisers are able to use data like browsing behavior to segment audiences and create highly targeted campaigns.
This not only allows for campaigns to be more effective, it means that as an advertiser, you're paying for ads delivered to the right people.
The Amanda Foundation got smart with browsing data to help find rescue dogs a home
The L.A.-based animal group was able to use browsing behavior for different dog breeds along with demographic data to target audiences with display ads featuring actual, adoptable pets they might be interested in.
For example, let's say my browsing history showed that I had an interest in small to medium sized breeds and that I was a city dweller with an active lifestyle. They might show me a dog like a lab mix or french bulldog or chihuahua.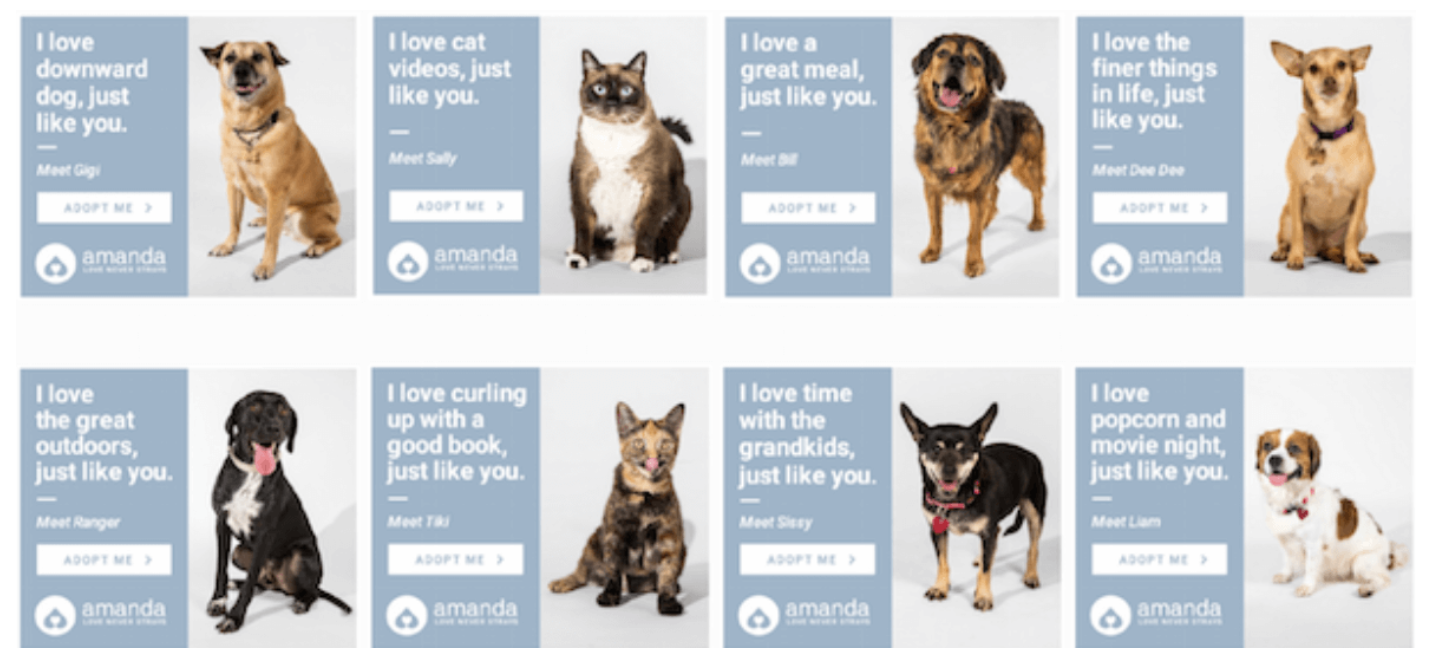 What can you learn from the Amanda Foundation?
The Amanda Foundation used data and programmatic technology to create a highly targeted, highly personalized, and, most importantly, highly relevant experience for potential pet adopters.
That is the key to getting programmatic advertising right. Sure, you could throw up a campaign targeted to a generic location and get a boost in traffic. But that's not a good use of time or money.
The Amanda Foundation started off by looking at what data they had access to like browsing history, lifestyle, location, and age.
Using that data, they created different segments of potential adopters such as those who were active, foodies, readers, or grandparents.
Finally, they matched those segments to dog breeds that matched those lifestyles and presented viewers of the ad with something that could immediately resonate with them.
The fact that these were currently adoptable dogs, near the user's location made the campaign that much more timely and brilliant.
6. Whole Foods uses chatbots to enhance the shopping experience

Marketers have been buzzing about chatbots for the last few years.
According to Neilsen, 63% of Facebook users said their conversations with businesses have increased over the last two years, while 61% said they like to get personalized messages from businesses.
Chatbots allow brands to get a customer interested in a product or service through human-like conversation, allowing businesses to build a relationship with prospective customers.
Whole Foods turned Facebook Messenger into a shopping assistant
There are a variety of chatbot platforms and services that brands can integrate seamlessly into their website or marketing efforts.
In this example, Whole Foods found a way to use the Facebook Messenger bot to interact with customers from anywhere.
Whether a customer is in a Whole Foods store or not, they are able to connect with the Whole Foods bot on Facebook Messenger. Users are able to interact with the bot to find nearby stores and recipes.
But, what makes it even better is that recipes come with instructions that are personalized to the user based on their responses.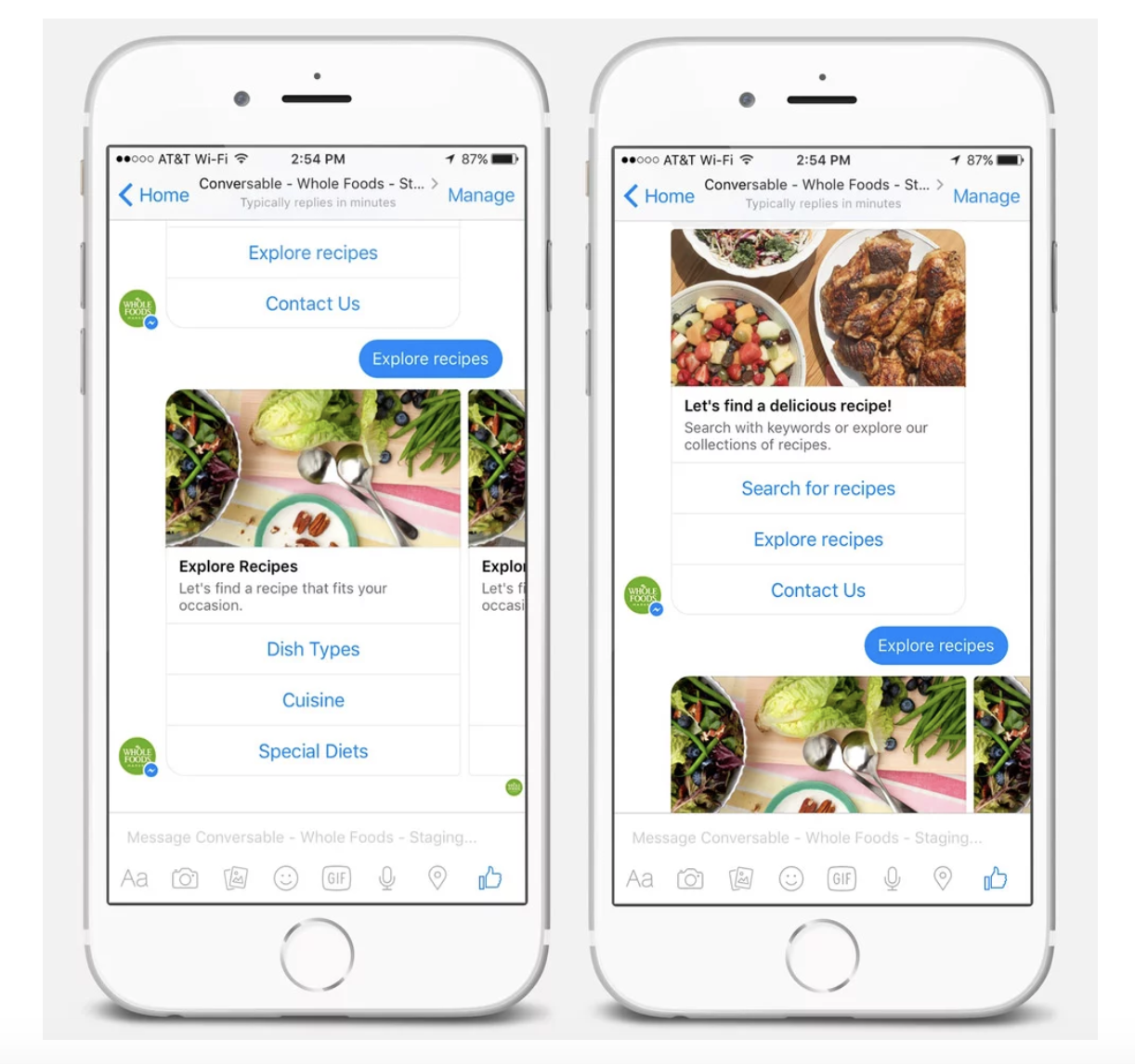 Users don't just have to type in a text response to get a tailored recipe, they can use emojis as well. That's right, put in a 🥩 and browse steak recipes or combine emoji and text and the bot will find you what you are looking for.
Digital marketing and in-store shopping unite
On top of the Whole Foods chatbot being a convenient way to find the right recipes tailored to your needs, it also combined an in-store experience with a digital one that can make shopping that much simpler for a customer.
Take me for example.
Grocery shopping is probably my least favorite errand.
I couldn't tell you why; I just don't particularly enjoy it.
Unless I have a specific recipe in mind, I tend to go in haphazardly and end up coming home with a bunch of items that I don't need.
With this type of chatbot, whether I'm at a Whole Foods or about to head out to one, I'm able to start my experience with the Facebook Messenger app.
I can find recipes based on my dietary needs and preferences, and find out what products I need and make my shopping trip that much simpler!
What can you learn from Whole Foods?
There's no shortage of ways you can use chatbots in your marketing. Whole Foods is using the technology to help customers explore recipes based on their lifestyle and ultimately lead them to the right products to buy.
Through the conversation, Whole Foods is able to learn about its customers and continue to build on that personal experience.
With their chatbot, Whole Foods leaned into their expertise and niche and made the technology easy to use for any customer.
7. Aerie hits the right mark with user-generated content

User-generated content has become a staple of brands on social media. Why? Because it gets your biggest brand advocates (i.e. loyal customers) participating with your brand and sharing it with their followers.
What is user-generated content (UGC)?
It's exactly what the title says. It's content created by users of your brand, usually shared via social media.
It's no secret in today's marketing that customers trust the opinion of the people they know and follow.
That's why influencer marketing has become what it has. UGC allows you to engage with your most loyal followers and get them spreading the word about your brand.

There are multiple user-generated content strategies brands can try. One of the simplest is a hashtag campaign, and fashion brand Aerie is a great example of a brand doing it right.

#AerieREAL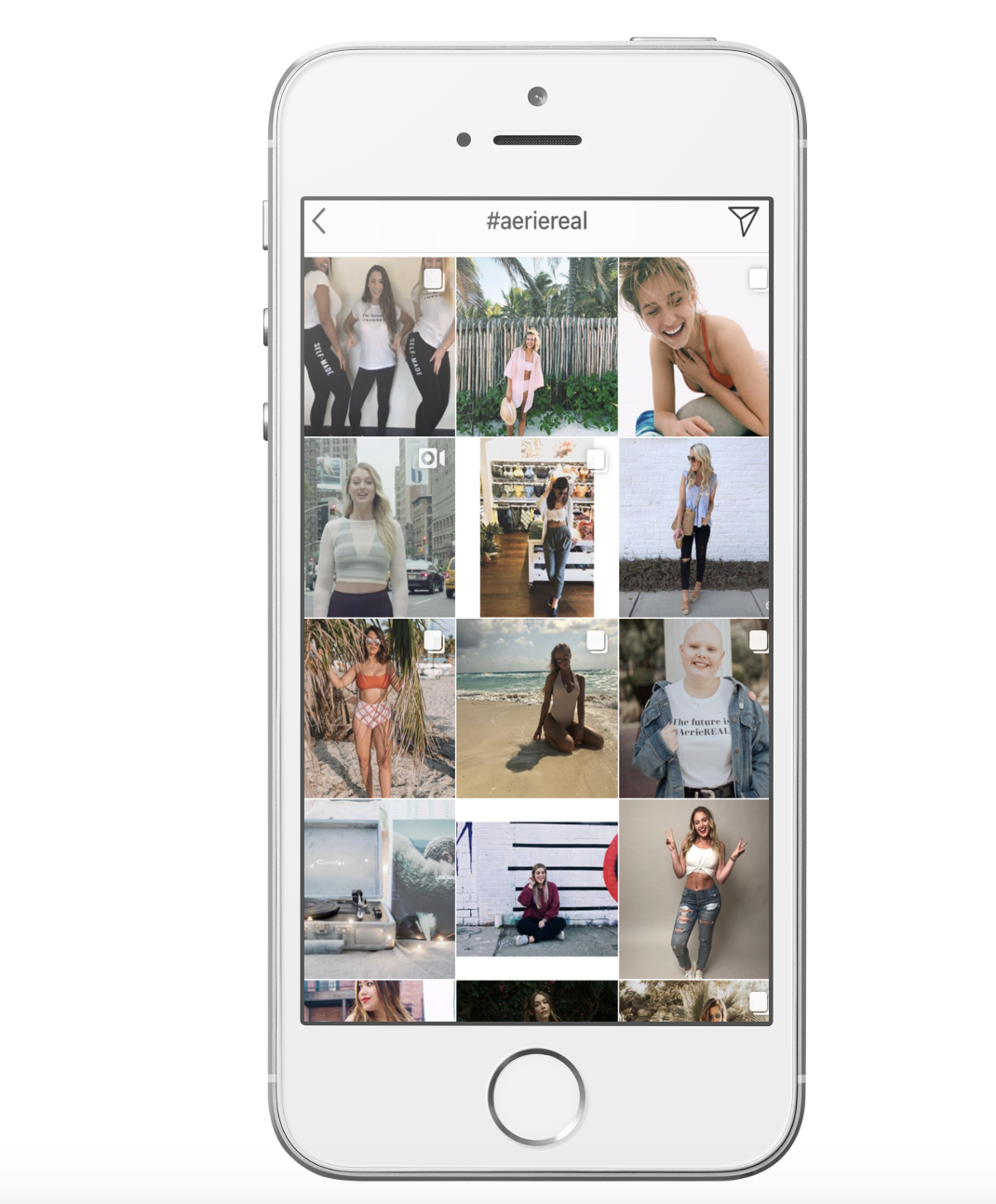 Fashion brands have always faced backlash for using extreme retouching and editing in their photos, creating what many view as an unattainable body image.
To help promote body confidence in its customers, who are mostly young adults, Aerie started the #AerieREAL campaign where they asked followers to share unedited photos of themselves in Aerie swimsuits.
For each post tagged with the hashtag, Aerie pledged to donate $1 to the National Eating Disorders Association.
Aerie did two things here. They connected with their loyal followers through a cause that reflected their brand values (remember what I said about Gen Z?) and they used a hashtag to enlist those followers to create content about their brand and share it with their own networks.
What can you learn from Aerie and #AerieREAL?
UGC in your digital marketing is a low-cost option with the potential for a high impact.
If you're going to start a UGC campaign, you need to first understand your audience and what will resonate with them. Young adults are Aerie's core demographic, an age group all too consumed by body confidence issues.
A campaign like #AerieREAL not only resonates with that audience, but it represents something the brand itself feels passionate about. That alone creates more trust between the brand and the customer.
When starting a hashtag campaign like #AerieREAL, start by going out to your most loyal customers first.
You can do things like email anyone enrolled in a loyalty program (if you have one) or your newsletter subscribers with the hashtag and instructions on how to participate.
As usage of the hashtag grows, start featuring some of the UGC on your brand profile to show users a little extra love and give them a chance to shine.
You're not just going to start creating buzz around your brand, you're going to be building relationships and trust with customers.
Are you ready to take your digital marketing to a new level in 2020?
These are just a few examples of how brands are getting it right with digital marketing. There are a few trends you might have noticed through these seven examples.
1. Brands getting it right with digital marketing know their audiences. No matter what channel they are using, they are creating experiences that educate, engage, and excite their customers.
2. Consistency is key!
If you're integrating something like shoppable content into your 2020 digital marketing plan, the experience of a customer needs to be the same whether they are on an Instagram post or your YouTube channel.
Remember how Sephora made each post feel native to the platform it was on, but it still felt like Sephora no matter where the user was? Your customers should always recognize your content when they see it.
3. Trust, trust, trust!
In all of these examples, brands used different technologies and tactics to reach their customers.
But, whether it was through targeted personalization, promoting their brand values, or providing informative content, each one built a foundation of trust with users interacting with them.
A good digital marketing campaign shouldn't make a user say "why am I seeing this?" Building trust with buyers is better in the long term than trying to get a quick hit of traffic. After all, repeat and loyal customers can become your biggest brand advocates!
What have you got up your sleeve for 2020? Join us in IMPACT Elite on Facebook and share your digital marketing examples!
Oh, and by the way, the watch looks great.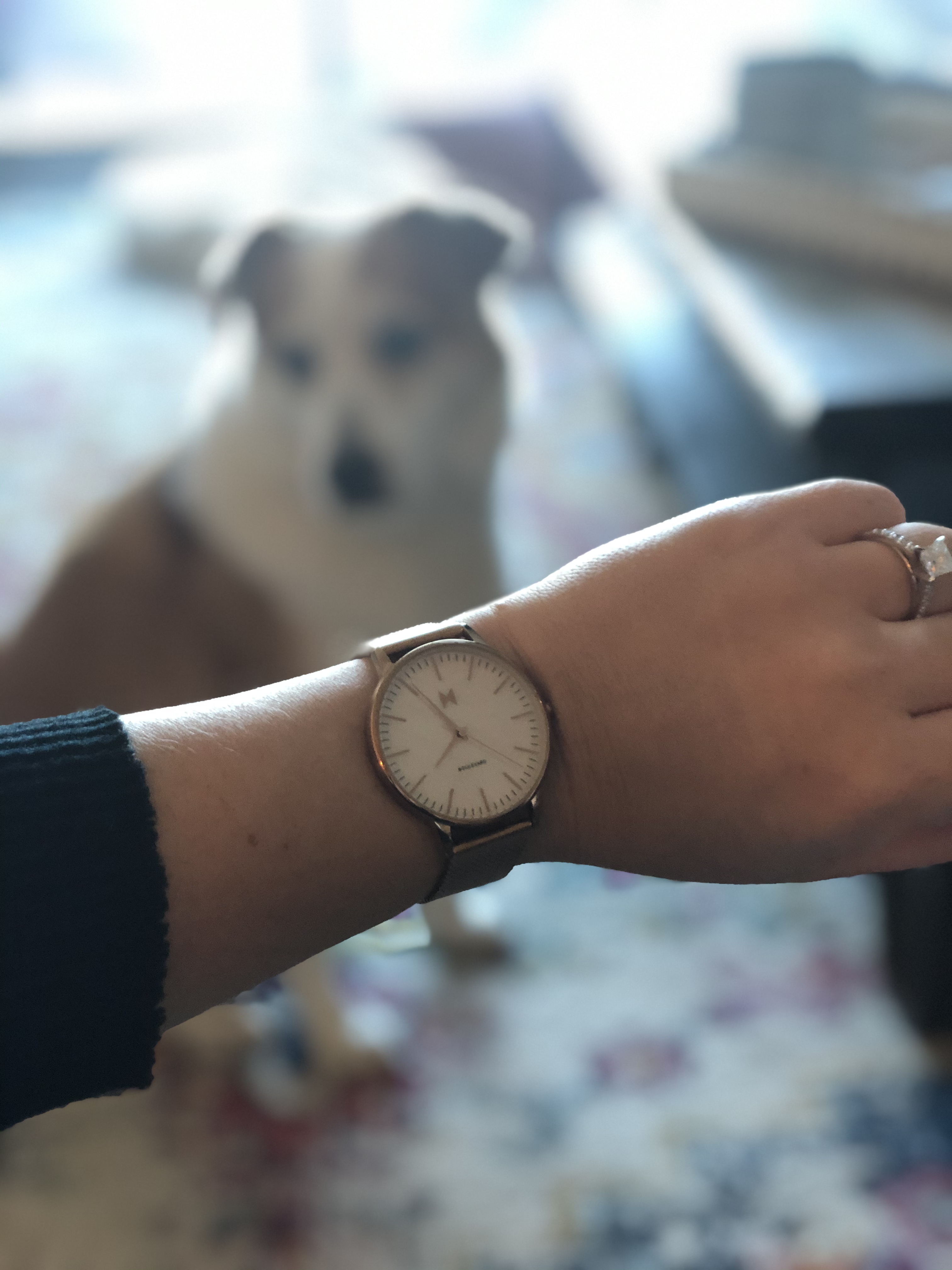 Free Assessment:
How does your sales & marketing measure up?
Take this free, 5-minute assessment and learn what you can start doing today to boost traffic, leads, and sales.