Canva Acquires Pexels & Pixabay to Offer More Free Stock Photos Than Ever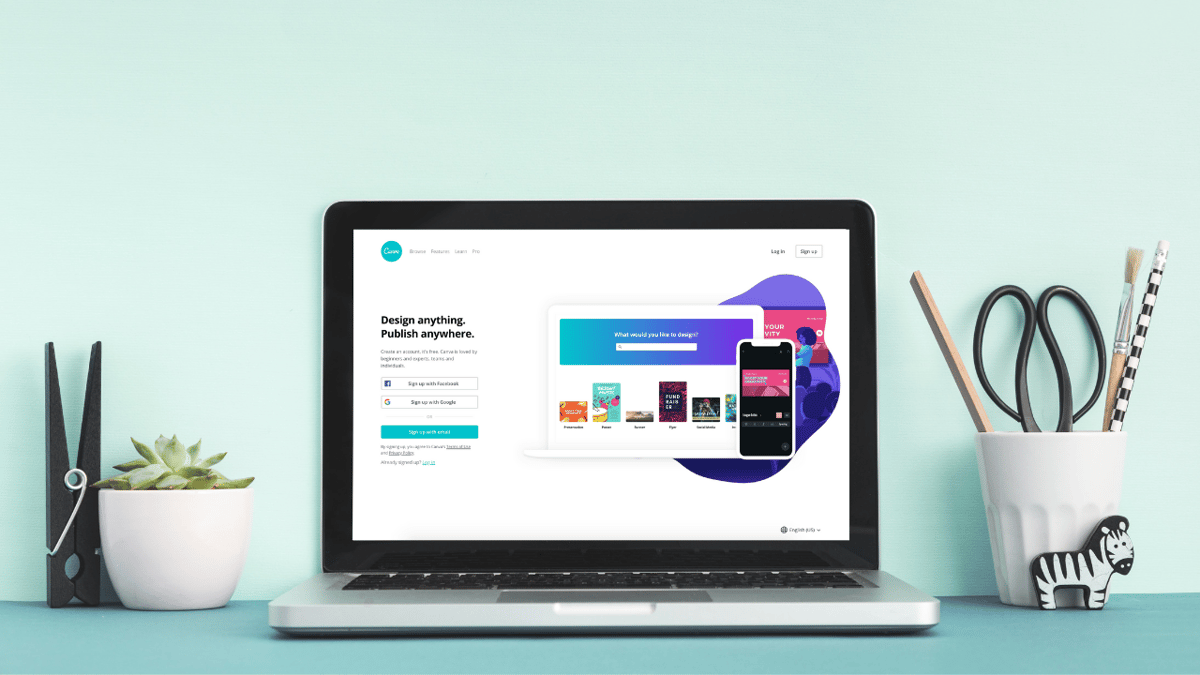 Creating visual content is a great way of capturing your audience's attention — and this process is made easier by way of design tools such as Canva, Adobe Spark, or Weld.
Adding photography to your graphics just got a whole lot easier with Canva's acquisition of the free photo sites Pexels and Pixabay, which allows the company to add more free photo options to its platform.
Let's take a closer look at what this means for marketers.
Here's What You Need to Know
Since its launch in 2012, Canva has positioned itself as a leader in the design space. Unlike Adobe or other professional photo editing applications, Canva is all about allowing creatives and non-designers to quickly and easily design anything.
Through the acquisition of two image sharing services, Pexels and Pixabay, Canva has widened its horizons and is now able to offer a more robust platform that provides users with a vast array of free stock photos,
Together the platforms have more than 1 million images that have been downloaded over 500 million times.
According to Canva's Chief Executive Melanie Perkins, "As a result of the acquisition, Canva users will have access to Pexels' and Pixabay's images through the Canva platform free of charge. Photographs on the respective sites will continue to be free for all users as well."
In a statement, Pexel Co-founder, Ingo Joseph said "No other design platform truly believes in the mission of empowering the world to design like Canva, and providing free stock content is central to their mission. Today's announcement signifies a huge step forward in the right direction. We're on our way to put an end to cheesy stock photos and open the doors to more authentic, trending content for free."
Not only will you be able to access Pexels and Pixabay's images on Canva, but the free photo sites will still be accessible on their own as well.
Canva will continue to offer premium photos and icons for an additional cost. For even more stock photo possibilities and as an alternative to Shutterstock, Canva also announced the launch of their new product, Photos Unlimited, a Netflix-type subscription model that gives users access to over 50 million high-res images for $12.95 a month.
The Perfect Tool for Teams Without Designers
Through the acquisitions, Canva is becoming a more powerful tool for teams that don't have designers. With a simple drag and drop feature, Canva doesn't require professional design skills to achieve high-end results.
As the Talent Manager at IMPACT, I'm able to use Canva to quickly create on-brand images that highlight events happening around the office. I also use graphics to improve our new employee onboarding process. While we have designers on staff, it can be difficult to get someone to make a graphic on the fly.
Canva and Canva Pro are great alternatives for teams without designers, allowing you to quickly and easily have control of your designs with a simple drag and drop interface.
As a Canva Pro user, you (and your team) would have access to these features:
Build out a brand kit, letting you create a consistent look across all of the designs you create.
Quickly resize images to fit your needs, such as various social media posts.
Animate your images, allowing them to rise, bounce, slide, or fade.
Create images with transparent backgrounds.
Use folders and templates to quickly organize and share.
How This Acquisition Impacts You
Highlighting your team and company is extremely important in your brand and marketing efforts.
We don't always have the time to take our own photos. However, finding just the right stock photo can take some digging as well — specially if you're trying to avoid those images every other company seems to use.
Using stock photo sites is great for finding background images that allow you to add another layer or texture to the graphic.
By acquiring Pexels and Pixabay, Canva is now able to provide more free images than ever before.
The best part is that it's all in one platform. You don't need to go from one site to another, download an image and then upload it to your design tool. Canva is now a more seamless platform for its users.
Free: Assessment
Does your website build trust with buyers and bring in revenue?
Take this free 6 question assessment and learn how your website can start living up to its potential.