Facebook and Instagram Messenger merge; expands marketing potential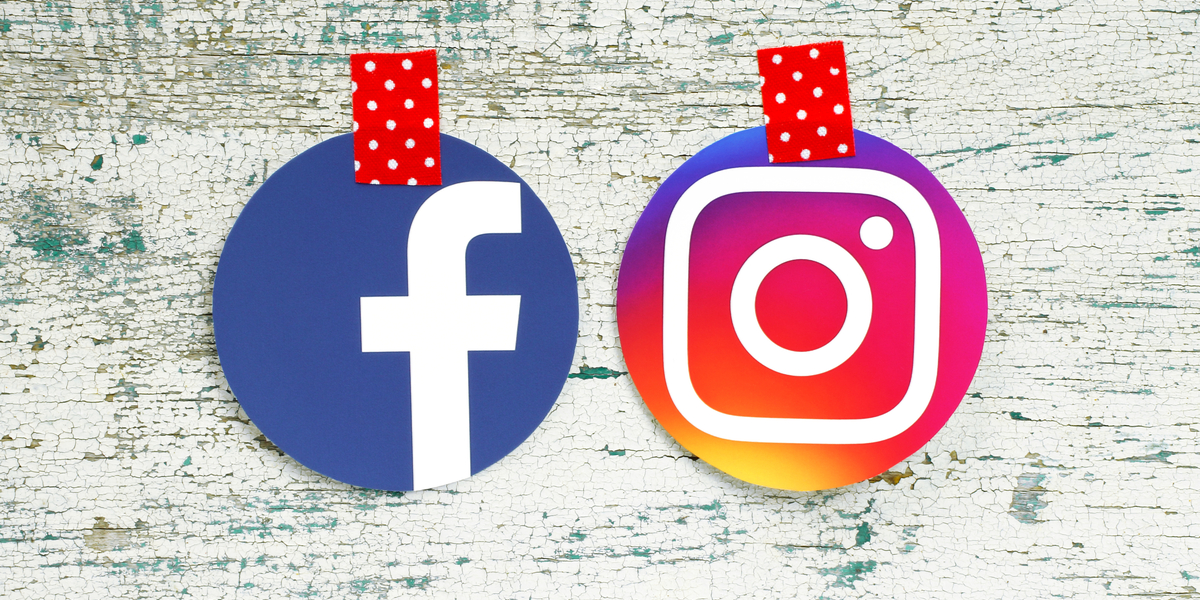 Since Facebook acquired Instagram for $1 billion back in 2012, the social networking giant has slowly but surely been integrating the two platforms. In recent years, these moves have become more apparent in creating a seamless experience between the two platforms.
Facebook has been planning to develop cross-communication between Messenger, Instagram, and Whatsapp for some time. (If you're an avid messenger and Instagram user like I am — for both personal and brand communication — you've been excited by the potential of these developments for some time.)
🔎 Related: Ultimate guide to online community management for brands
Well, good news! Recently, Facebook rolled out the first integration of the communication system for Messenger and Instagram. Personal users, as well as companies using both Facebook and Instagram, will now have the capability to send messages from one platform and access it in both places.
New look for Instagram chat
Not too long ago, an update was rolled out on Instagram to a small set of test users on IOS and Android, with the header "There's a New Way to Message on Instagram." Underneath it was a list of additional chat features including, new colorful chat, emoji reactions, swipe to reply, and chat with friends who use facebook.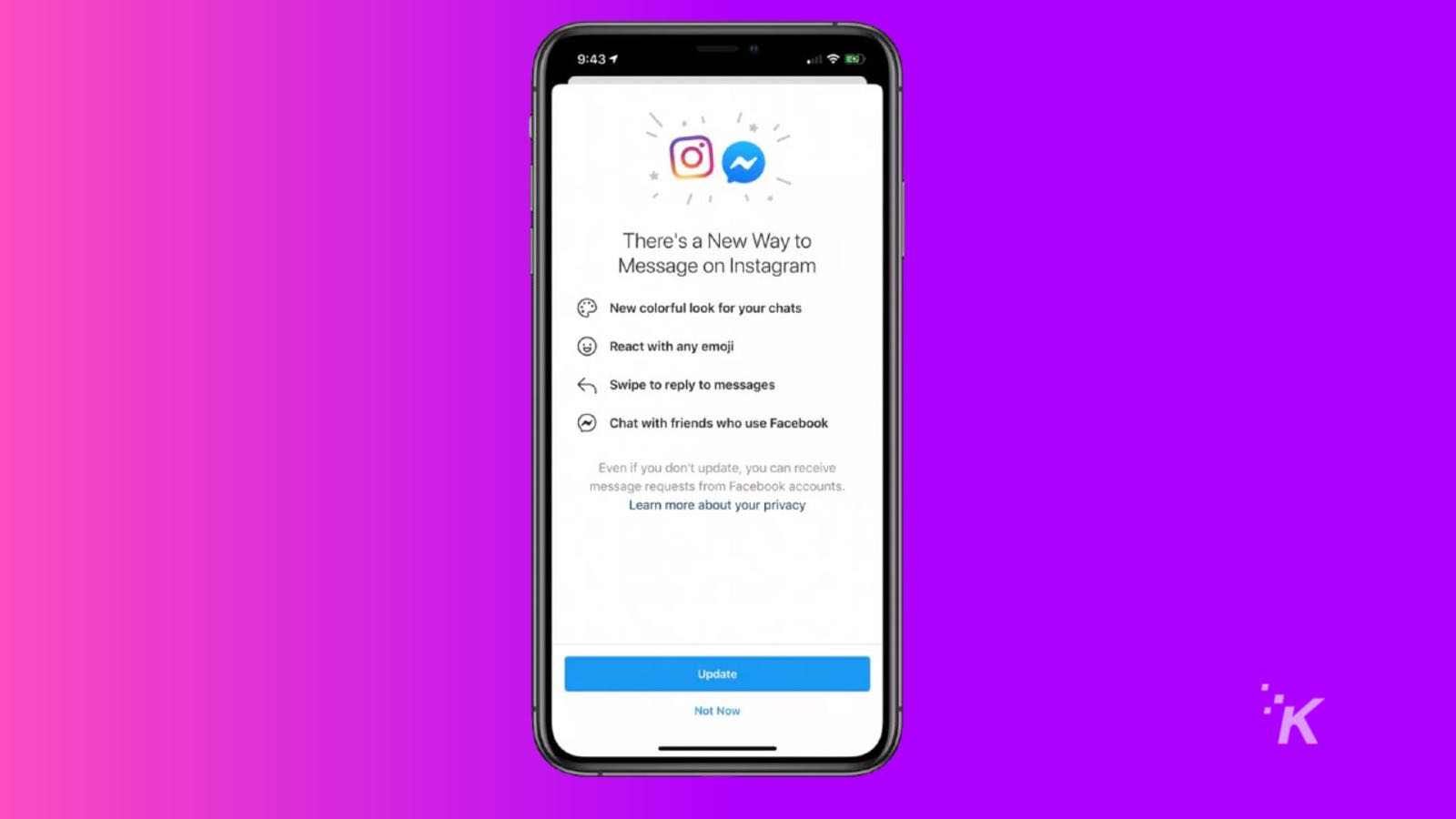 While it may be easy to initially contextualize these updates from the mindset of a personal user, the benefits to businesses using both Facebook and Instagram is a fully streamlined experience. You can now share information across multiple platforms at the same time, instead of having to copy and paste messages from one platform to the other.
This is particularly important for brands who use Facebook and Instagram messaging to answer questions from potential buyers and/or for customer service support.
New Messenger marketing opportunities
As digital marketers, this news is just as important for us as we understand the pivots happening in the digital space everyday. In fact, according to a report conducted by messengerpeople.com:
"The latest official figures on the occasion of Facebook's Q4/2019 results show, Facebook's family of apps has over 2.9 billion active users per month. Around 2.3 billion users use one of the apps every day. Facebook alone has 2.5 billion monthly users worldwide.

Facebook is the measure of all things when it comes to active users worldwide. With 2 billion active users, WhatsApp is number 1 among all messaging apps, closely followed by FB Messenger with 1.3 billion users and the Chinese messaging app WeChat with 1.1 billion users. This is followed by Instagram with 1 billion users and the Chinese QQ with over 800 million active users."
Facebook Messenger marketing tactics — yes, that really is its own set of strategic techniques — including:
Comment guard (private, automated responses to posts)
Chat blasting (sending a messenger chat to everyone on your list)
Click to messenger ad (a Facebook ad where the conversion opportunity is to send a message)
Chat widget (a website option that allows people to chat with you)
These are tactics that should now be considered for Instagram Messenger if and where currently possible, and as capabilities continue to expand between the two platforms. However, as of right now, users and brands cannot message on Facebook from Instagram, but they can still access messenger.
Related:
Updates and developments will continue
Even though this is not totally rolled out and development is still underway, this brief peek into what this rollout can impact is exciting news in and of itself. According to coverage from The Verge:
"By allowing these messaging apps to speak to one another across platforms, Facebook is no doubt hoping that it will keep its users more engaged and get them to use this merged system as their primary messaging service."
So, once this plan is completely developed and worked out, the engagement rate and reach will only amplify marketing efforts.
Free Assessment:
How does your sales & marketing measure up?
Take this free, 5-minute assessment and learn what you can start doing today to boost traffic, leads, and sales.