3 costly mistakes brands make with Black Friday and Cyber Monday Facebook and Instagram ads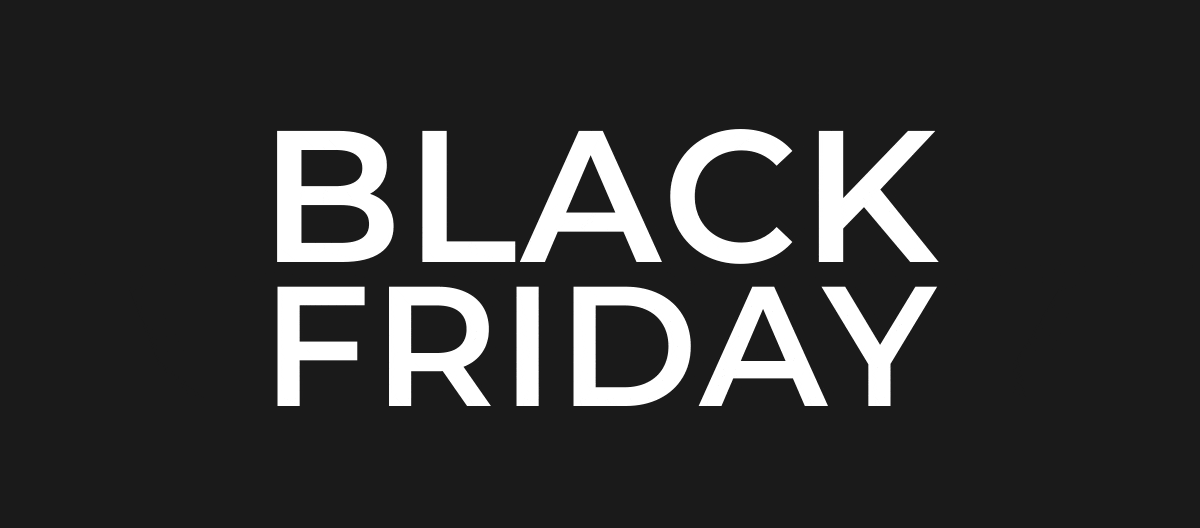 Black Friday and Cyber Monday Facebook ads mistakes
Not having a complete strategy

Not training the algorithms

Not experimenting earlier in the year
It's the start of October, and as an e-commerce business manager, right now, you have a thousand things running through your head and a pit in your stomach.
You know that Black Friday and Cyber Monday (BFCM) are make or break for your business — and they are coming on fast. To make it even more interesting, this year has added pressure thanks to the pandemic and the rapidly changing world of Facebook and Instagram ads.
I get it.
We work with businesses just like yours and have weathered years of Black Friday and Cyber Monday planning while managing millions of dollars of ad spend. We know what works. And we know some of the most costly mistakes you have to watch out for.
Whether or not you're working with an agency, make sure you watch out for these top three critical mistakes.
Now, if they sound familiar to the mistakes we discussed for Black Friday and Cyber Monday Google ads, that's because they are. These are critical mistakes that are universal for all media buying platforms.
Whether you are running Instagram, Facebook, Google ads, or all three as we recommend this season, they could be the difference between breaking goals and costing thousands (or hundreds of thousands) of dollars in lost revenue.
Mistake #1: Not having a complete strategy
I give this simple piece of advice all the time: Your normal approach for Facebook and Instagram ads is not what you need for Q4.
You need to plan a strategy that includes multiple channels and that focuses on scooping up net-new customers and interested shoppers before BFCM.
One of the biggest shifts resulting from COVID-19 has been how many shoppers are searching for, and willing to try, new brands.
McKinsey has a fascinating report on the great consumer shift as a result of the crisis:
"The crisis has prompted a surge of new activities, with an astonishing 75% of U.S. consumers trying a new shopping behavior in response to economic pressures, store closings, and changing priorities...

Of consumers who have tried different brands, 73% intend to continue to incorporate the new brands into their routine...

Some 80% of customers who started using a private brand during the pandemic indicate they intend to continue using it once the COVID-19 crisis subsides."
In other words, there are more people searching for new brands than ever before, so make sure they find you now!
While we normally recommend targeting approximately 70% of your ad spend top-of-funnel, there is too much competition during Black Friday and Cyber Monday to spend on high CPMs (cost per thousand impressions) and CPCs (cost per click).
You must have people in your funnel already so that you can focus on retargeting them once the chaos of the sales starts.
Another important element of your strategy needs to be channel diversification.
What other channels should you be on — Google Ads, Snapchat, Microsoft Ads, SMS? I know, I'm a Facebook and Instagram ads specialist, so what am I saying? But I know how to play nicely in the sandbox with others.
In fact, our clients see the strongest results when we manage all of their paid ads channels.
There's a beautiful dance that happens between platforms from awareness, to consideration, to decision.
Imagine having a team that collaborates to design creative that is cohesive across every channel and then maximizes ad spend as we see trends happening.
But no matter what, the most important aspect of having a strategy is that it provides you with a road map. After all, if you don't know where you're going, how will you get there?
Your essential strategy checklist:
Do you know how much you are going to spend on each channel?
What are you projecting your revenue will be for each channel?
Have you set must-have goals and stretch goals?
How are you breaking down your spend per stage of the sales funnel?
Do you have enough ads developed to pivot if something isn't working?
Do you have a reserve budget to scale if your ads are taking off?
Mistake #2: Not training the algorithms
This ties in with the mistake of not having a strategy, and you'd be surprised how often we see this.
You cannot expect to scale your spend the way you will need to in order to compete in the auctions without building up to it.
We strategically pace out ad spend from August leading up to November for two reasons:
To "stuff" our funnel with as many net-new interested shoppers as possible
To "train" the account to know how to spend effectively and use the daily budgets we are setting
Think about it — Facebook and Instagram ads are based on algorithms. The months leading up to Black Friday and Cyber Monday are all about training the account to find the right audiences while delicately balancing teaching it to spend effectively.
You should know your top audiences that are your go-tos, as well as your second tier audiences — all well before the big promos start. And, as you find them, you scale up your spend to see just how far you can push it before hitting a tipping point to diminishing ROAS.
This may be an odd analogy, but think of it like that crazy hot dog eating competition.
Do you think the man who set the record of 75 hot dogs eaten in 10 minutes (!!) did that without training to expand his stomach? Just like him, you need to spend time training your Facebook Ads account to keep expanding without losing any growth. (I know it's a weird way to get my point across, but you get it, right?)
So that means starting your strategy early. Like now.
This is also where having your strategy in place really comes into play, and if you aren't planning for it, you can get uncomfortable.
As you start to scale up, there is a very strong possibility that your return on ad spend (ROAS) is going to drop. This scares a lot of e-commerce businesses if they haven't planned for it.
You have to be willing to take a longer-term perspective and accept a lower ROAS now.
You need to use August, September, and October to run lead gen ads for SMS and email-opt-ins using a variety of tactics like giveaways, opportunities for early access to sales, VIP promos, and more.
The return will come when you can retarget these contacts with ads and those other channels for BFCM.
Your essential pacing checklist:
Have you planned your ad spend strategically to train your account between now and when your BFCM campaigns launch?
What can you offer now to generate qualified SMS and email opt-ins?
Have you set realistic expectations for a lower ROAS leading up to the big promos?
Mistake #3: Not experimenting earlier in the year
Black Friday and Cyber Monday are absolutely not the time to test new ideas. That's what the rest of the year is for.
All year long, Facebook and Instagram roll out new options, change dimensions, and continue to keep us media buyers on our toes.
As soon as new options become available, we test them so we see how they perform. The last thing I want to do is test an entirely new format, style, or copy direction during the most important revenue-generating time of the year for my e-commerce clients.
For example, I know without a shadow of a doubt that one ad format we use for a luxury home goods client must have a small amount of text on the image when we use it for top-of-funnel targeting.
But that same ad format used for middle-of-funnel audiences has to have the copy stripped off of it for it to perform better. We know this because we've taken the time and tested our theories during non-sale time periods, as well as on the more minor holiday events throughout the year.
Top-of funnel (left) and middle-of-funnel (right)
It makes me think of when I was younger and I was a softball pitcher. Growing up in New England made it tough to get ready for an early spring start to the season, but my parents were really supportive and built me a make-shift mound and home plate in the basement.
I would take my cassette player (yes, dating myself here) and go pitch for an hour almost every single day all winter.
Why? Because my dad always said, what you do in practice, you do in the game.
So I am sharing that same advice with you.
Practice now. Test now.
Time is way too valuable during the season. If you're thinking of testing out ideas, you're already behind.
Do not test new ad formats, styles, and strategies in the middle of Black Friday and Cyber Monday — it's too important a time to leave anything to chance.
Your essential testing checklist:
Do you know what ad formats work best at each stage of the funnel?
Have you tested if emojis convert better if they're in your primary text copy? Or headline? Or both? Or neither?
Is there a certain type of visual asset that performs better for you?
Have you planned your photo shoots well in advance to make sure you have the right creative well ahead of schedule?
Other e-commerce strategies to keep in mind
2020 is one giant curveball (see what I did there?).
There's uncertainty everywhere — from the pandemic, to the election, to the economy — this Black Friday and Cyber Monday are going to be unpredictable.
Even when you think you are totally prepared, something will always come up. That's why you try to minimize as many of those possibilities so you can focus on the pivots you will need to make.
That's why it's more critical than ever to be prepared.
So here are a few additional tips that all e-commerce brands should keep in mind.
You need to test your entire sales process from start to finish — now. How smooth is the user experience, all the way from adding to cart to purchase and post-purchase?
Is your abandoned cart email strategy working properly? Do those flows need to be refreshed?
How is your site speed (especially on mobile)?
Do you have a spend limit on your ad accounts within each platform?
Are there any inventory issues you need to plan for?
Do you have the bubbly chilling to celebrate your wild success because you avoided all of these mistakes?
What now?
Look, I know you're anxious about Black Friday and Cyber Monday — especially this year — but you're not alone.
In fact, you now know some of the most critical mistakes you need to focus on avoiding.
You even have essential checklists for each of those mistakes to make sure you stay on the right track to crush your BFCM goals and set your company up for a grand slam.
Now go get in the game.
Free Assessment:
How does your sales & marketing measure up?
Take this free, 5-minute assessment and learn what you can start doing today to boost traffic, leads, and sales.