3 costly Google ads mistakes brands make with Black Friday and Cyber Monday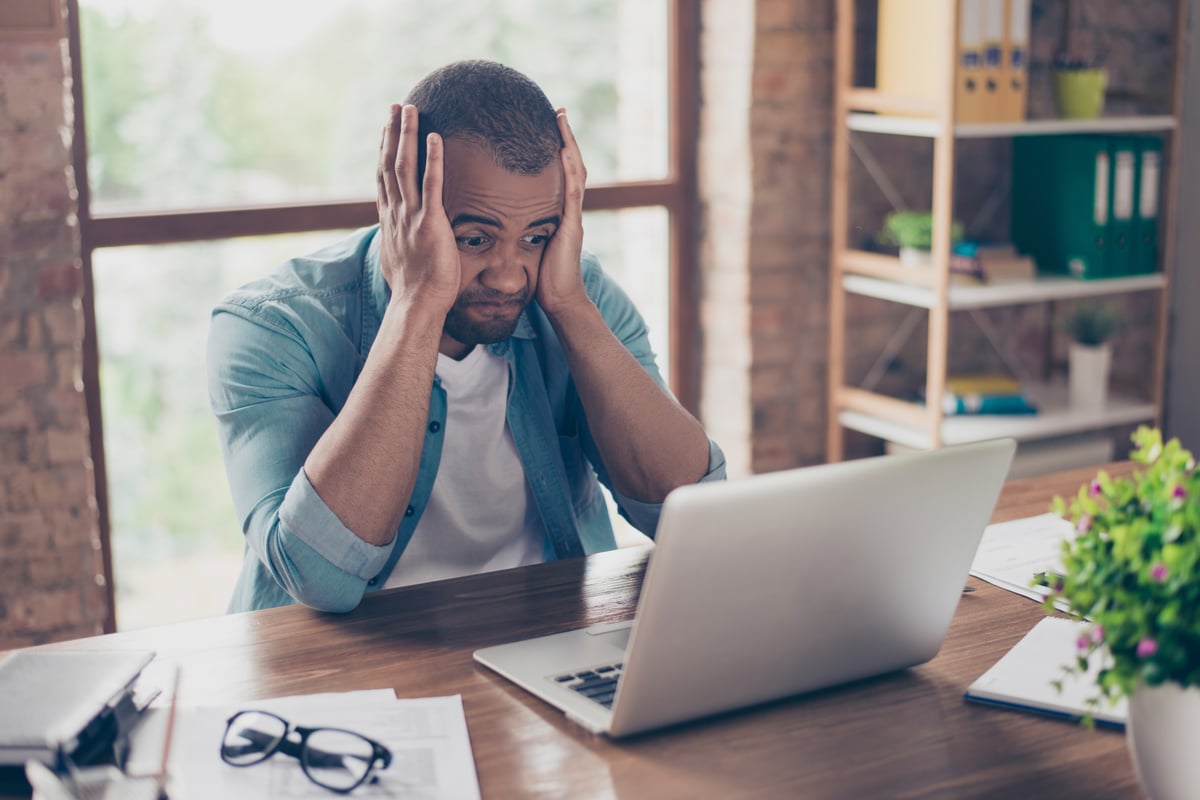 Black Friday and Cyber Monday Google ads mistakes
You have a siloed strategy
You start too late and don't spend enough leading up to Black Friday and Cyber Monday
Testing ideas during the most expensive time of the year
If you manage an e-commerce business on any level, you've had. a. year.
From budget cuts and inventory being trapped overseas to not being able to get fresh photography and just plain being afraid yet having to keep it under control for the workday, you've been through it.
So when I ask if you're ready for the upcoming flu-winter-election-Black-Friday-Cyber-Monday-holiday season, otherwise known as Q4 2020, I know you probably want to climb under a weighted blanket and not emerge until springtime.
🔎 Related: Google says 2020 Black Friday season will be very different
But there is a mantra that I keep returning to and encourage my team to return to when they start to feel the pressure of the wild unknown coming for us:
Control what you can and be prepared for what you can't.
We have conversations around this mantra with our clients all the time and it always comes down to getting the foundation right first.
Whether you're working with an agency to run your Google Ads or you're managing it yourself, it's easy to get caught up in the stress and sparkle of the season and forget that you can control the strength of your foundation.
🔎 Related: Our ultimate guide to Google Ads
These top three critical mistakes may seem basic at first glance, but they have the potential to make or break your success this wild Black Friday and Cyber Monday selling season.
1. You have a siloed strategy
It's easy to fall into this trap. There is so much to know about Google Ads and so many opportunities to miss a key piece of setup that you put on the blinders and build out the campaign as best you can within the platform — and just within that platform.
While this may result in a rock-solid Google Ads campaign, if your strategy is only focused on Google Ads you are missing out on a major opportunity.
At the core of your Black Friday and Cyber Monday advertising, you need to have an omni-channel strategy that weaves together several ad platforms.
Why, you ask? Let's look at some data.
McKinsey has released a report about shifts in buyer behavior due to COVID and the transition to e-commerce is clearly still in full swing, even post-lockdown.
It's tempting to look for your industry stats but stay high-level with me.
Can you guess what the biggest trigger for me is in the graph? If you guessed that I'm still at the top of the graph hung up on "online channels" in the title, you're right.
Converting online or through an online channel could mean that a purchase happened on:
your e-commerce website
your app
your social media (Facebook, Instagram, etc.)
your Google Shopping feed
Amazon
a 3rd party retailer's website
This means that if you want to take advantage of the expected increase for your industry post-COVID-19, you need an ads strategy that's built to reach people on as many online channels as possible.
Google Ads can't do it all alone.
Diversifying your advertising channels allows you to expand and strengthen your net as you work to bring in new customers.
You cast a wider net because you'll be using channels that can place ads where Google can't. For example, Instagram doesn't allow Google's ads on their platform.
You get a stronger net because the more ad platforms you tie into your strategy, the more potential touch points you have with a prospective customer. If you can reach the same person with Google and Instagram and Snapchat ads, for example, your brand is more likely to stay top of mind. Repeat exposure makes them more likely to convert.
🔎 Related: Our ultimate guide to Google Ads
We high-five about the results of this omni-channel ads philosophy with our clients' accounts all the time, but it only works if we talk through our options, map out the campaign strategy, and stick to the plan. It's 2020 and the plan may need to shift, so we map out options for that, too.
Remember, control what you can and be prepared for what you can't.
Questions to consider when creating your strategy:
Do you know how much you are going to spend on each channel?
What are you projecting your revenue will be for each channel?
Have you set must-have goals and stretch goals?
How are you breaking down your spend per stage of the sales funnel?
Do you have enough ads developed to pivot if something isn't working?
Do you have a reserve budget to scale if your ads are working?
2. You start too late and don't spend enough leading up to Black Friday and Cyber Monday
You don't want to think about Black Friday in August. You want to at least have the summer to not stress about Q4. But getting a late start to planning and execution is going to create stress that could have been avoided.
So, when do you start? The name of the game is scaling.
It's tempting to divvy up your ad budget so your big holiday campaigns get massive pulses of budget and the rest of late Q3 and Q4 coasts along with minimal ad spend.
But you're forgetting a key factor — the algorithm that controls your lovely Google Ads world.
You need to be training the algorithm to spend effectively and make sure it's using the daily budgets you're feeding it. And that starts early, around mid-to-late September.
If you blast the algorithm with budget without training it in the months leading up to your big sales, you're going to loosen the control you have over your results.
This is where your no-longer-siloed strategy comes into play.
In August, September, and October, using ads to market a variety of tactics like giveaways, opportunities for early access to sales, VIP promos, and more can help to fill your marketing funnel. As you spend more to advertise your funnel-filling tactics, you will be training the algorithms to know how to behave as they're given higher spend.
The return will come when you can retarget them with ads for your big sales.
Something to note: As you start to scale up spending, it's very possible that your return on ad spend (ROAS) will drop. This can be unnerving if you haven't planned for it and don't know to expect it.
You have to be willing to take a longer-term perspective and accept a lower ROAS now, so you have a "stuffed" funnel to target for the big sales.
Questions to consider when planning your ad spend pacing:
Have you planned your ad spend strategically to train your account between now and when your BFCM campaigns launch?

What can you offer now to generate qualified SMS and email opt-ins?

Have you set realistic expectations for a lower ROAS leading up to the big promos?
3. Testing ideas during the most expensive time of the year
Maybe you're feeling extra creative. Maybe you got a sneak peek of a competitor's ad and you feel the need to amp up your Google Ads game.
Maybe Google rolls out some new and oh-so-tempting functionality that could really change the game for your Black Friday and Cyber Monday ads. Maybe your boss tells you two or ten thousand other reasons you might have for testing ideas during Q4 — but don't.
Black Friday and Cyber Monday are likely the most important revenue-generating sales of the year for your brand. It is also the most expensive time of year for ads. This is not the time to wing it or try it or test it; they are the time to perform.
Let's say you start your big holiday season campaigns in late October and wrap things up in early January. You have eight months that are wide open for testing out new copy templates, new audiences, new cutting-edge photography styles, and graphic design.
Then when Black Friday and Cyber Monday come rushing in and suddenly it's time to lean on the insight you've gathered from your tests throughout the beginning of the year, you'll be ready.
A violinist plays scales to warm up before practice, but you don't hear scales at a concert. A football player might throw a giant tire around during practice but there aren't any tires on the field during games.
Know when to practice and when to perform.
Do not test new ad formats, styles, and strategies in the middle of Q4—it's too important a time to leave anything to chance.
Questions to consider when testing:
Do you know what ad formats work best at each stage of the funnel?

Is there a certain type of visual asset that performs better for you?

Are your tests focusing just on Google Ads or are you testing an omni-channel strategy?
You need to embrace the wild
You're going to have great days. You're going to have frustrating days. You're even going to have I-hope-I-just-never-wake-from-my-turkey-coma days.
Hang in there.
Stock up on coffee and positive affirmations and maybe even find a stress buddy to tap on the shoulder when you need to just let it all off your shoulders for a second.
I remember my AP history teacher taking the whole class out for ice cream the night before our big year-end exam. This big crew of nerds was sitting there eating frozen dairy and trying not to quiz each other on the subject matter... because our teacher had forbidden it. Free ice cream in exchange for not studying the night before the test.
His philosophy? You already know what you know. Relax so you're able to access it and make the most out of it.
The year-to-date has been a wild ride. There are still a lot of unknowns coming our way, but there are also things we can anticipate and create contingency plans around.
So, remember, control what you can and be prepared for what you can't.
A few factors to consider when preparing for the unpredictable
The election is happening this year. How could consumer sentiment be affected? What could that mean for your industry and brand? What can you do to prepare for various scenarios?
Shipping has high potential to become a nightmare. With the influx of online shoppers and the threat of another COVID-19 spike as the weather cools, getting goods from your warehouse into the hands of your customers could become very complicated. What workarounds could you prepare? What language could you use to prevent your customer service channel from exploding?
High stakes mean your online presence needs to be airtight. Have you tested your sales process from start to finish? How is your site speed, - especially on mobile? Get everything as optimized as possible.
Finally, if this year has been any sort of indicator, you need to be ready to pivot. Planning is key but staying nimble and quick to respond to the marketplace is an absolute must. Have the resources you need to stay flexible as we push through the end of the year.
Free Assessment:
How does your sales & marketing measure up?
Take this free, 5-minute assessment and learn what you can start doing today to boost traffic, leads, and sales.