Facebook Shop to support online retailers, e-commerce during COVID-19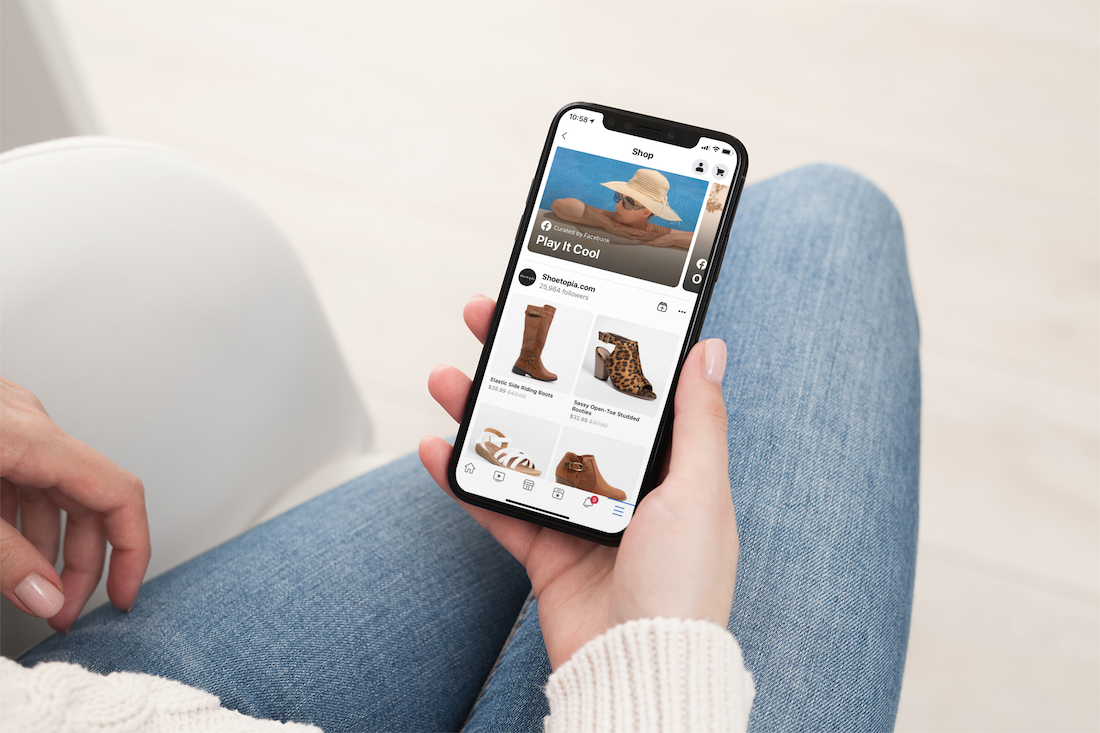 On August 25, Facebook announced the expanded rollout of Facebook Shop to all eligible businesses.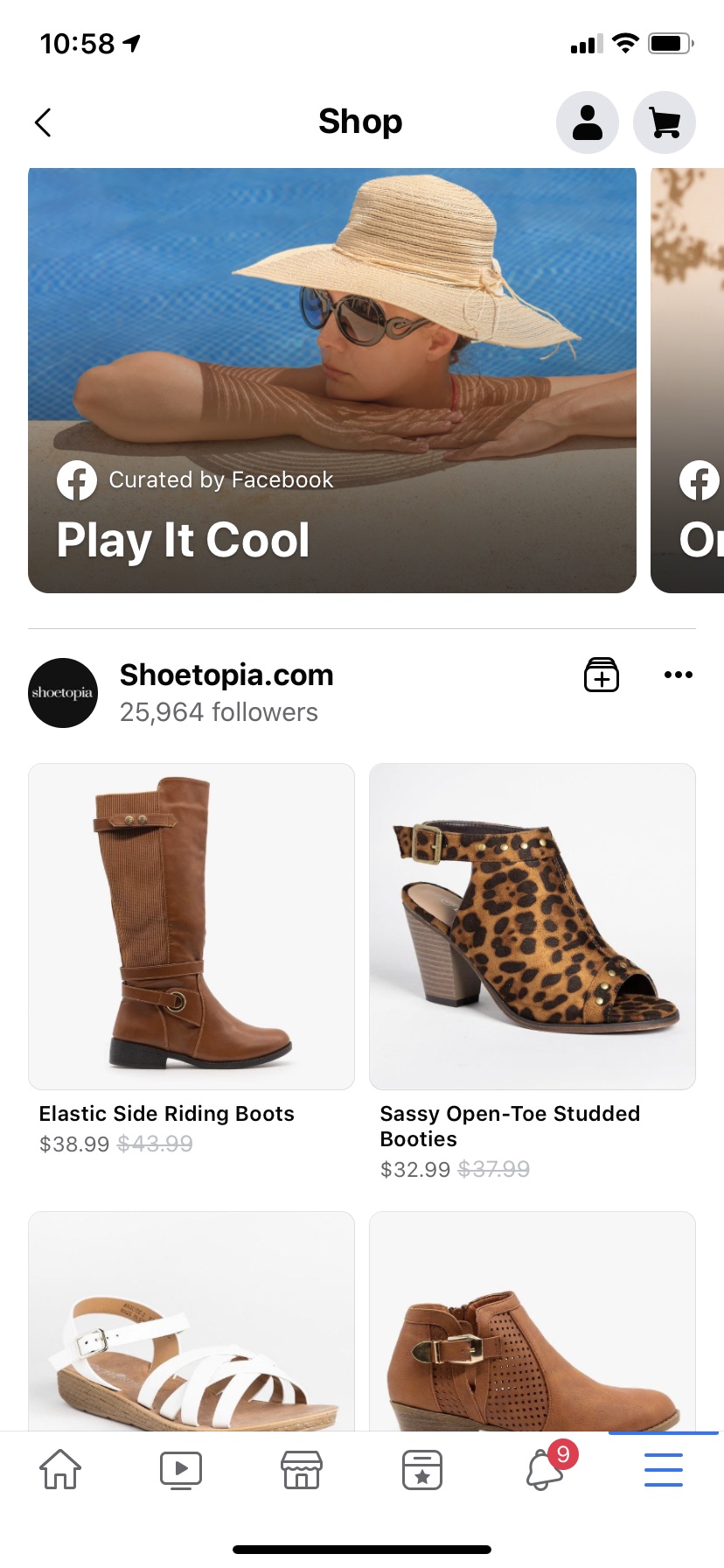 This new e-commerce section enables users "to discover businesses and shop for products" within the app, and will include a number of customization and reporting features to better measure results.
In an official update, the social network explained:
"We want to make shopping easier for people and empower anyone, from an entrepreneur to the largest brand, to use our apps to connect with customers and grow their business. That's why we're creating new ways for people to shop on our apps and providing tools to help businesses sell online."
What is Facebook Shop?
Originally launched in May 2020, Facebook Shop will now be available to all eligible businesses — and just in time to allow for user adoption before Black Friday and holiday shopping is in full-swing.
This increased focus on e-commerce not only aligns with the increased shopping capabilities available on Instagram via Instagram Shop, but also goes hand-in-hand with consumer data.
🔎 Related: Help! Why aren't my Facebook ads converting?
According to new data from Adobe Analytics, online shopping in July increased by 55% year over year. And while online shopping is expecting to level off to some extent as in-person retail operations reopen, experts expect 2020 to outpace online shopping trends from 2019.
How does Facebook Shop work?
Through Shops, businesses can create a centralized online store for users to discover and purchase products, as shown below in this video tutorial from Facebook:
As part of the rollout, Facebook is incentivizing businesses to use Shop by offering a series of new features and temporary perks. These include:
New design layouts for businesses to feature either single products or groups of products within Shops.
Real-time preview of product collections as you build them.
The option for new sellers to auto-create a shop.
New insights to better track and measure result through Commerce Manager.
Access to

Instagram Checkout

in the coming weeks, which enables buyers to make a purchase through several taps, without ever leaving the app.
Messaging through Shops to offer the same customer experience or shopping support you'd normally get from a salesperson in-person.
Rollout of Live Shopping that enables businesses to create live experiences to feature products and sell directly from those videos.
Waiving selling fees to businesses through the end of the year to reduce the cost of selling online.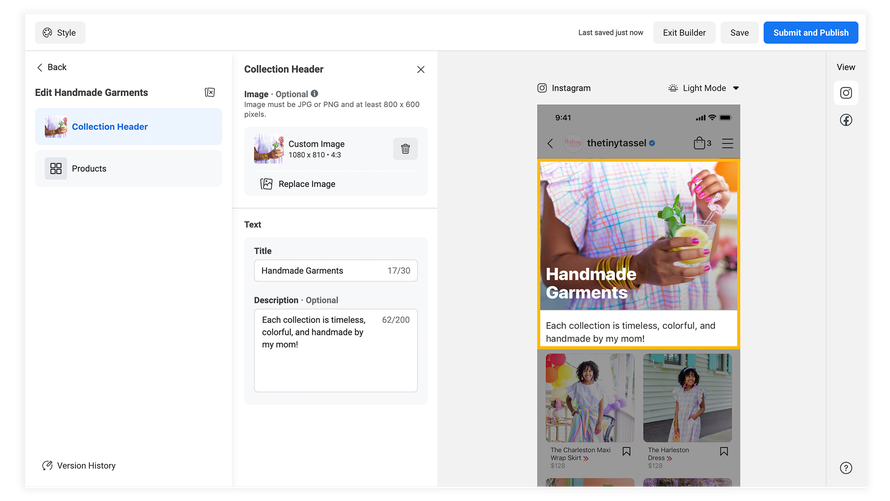 What does Facebook Shop mean for businesses and digital marketers?
Facebook is no rookie when it comes to monetizing user experiences and tapping into small businesses. The new Shop offers small businesses an opportunity to create a quick and easy solution to selling online — a priceless opportunity for retailers struggling still to adapt to our new pandemic reality.
🔎 Related: If I'm already doing Facebook Ads, why do I need an omnichannel paid ads strategy?
If you're a small to mid-sized business, or even one of the larger retailers struggling to adapt to growing preference of virtual or touchless shopping experiences, then Facebook Shop should be on your list of things to explore for Q4 sales and marketing strategy.
Especially since COVID-19 is predicted to potentially upend most e-commerce strategies going into Black Friday and Cyber Monday.
As currently marketed, Facebook Shop offers businesses increased visibility and the potential to drive sales through a social network users are already familiar with and engaged on. And with the temporary waiving of selling fees through the end of year, businesses are incentivized to trial Shop for the holiday season and see if something sticks.
🔎 Related: New Google report out on what e-commerce can expect for 2020 Black Friday and Cyber Monday
At this point, many businesses are facing permanent closure if Q4 sales numbers aren't strong. So, why not test out a new revenue stream and see if it helps keep you in the black through the end of 2020?
Free Assessment:
How does your sales & marketing measure up?
Take this free, 5-minute assessment and learn what you can start doing today to boost traffic, leads, and sales.