Walmart partners with Shopify to expand third-party marketplace and compete with Amazon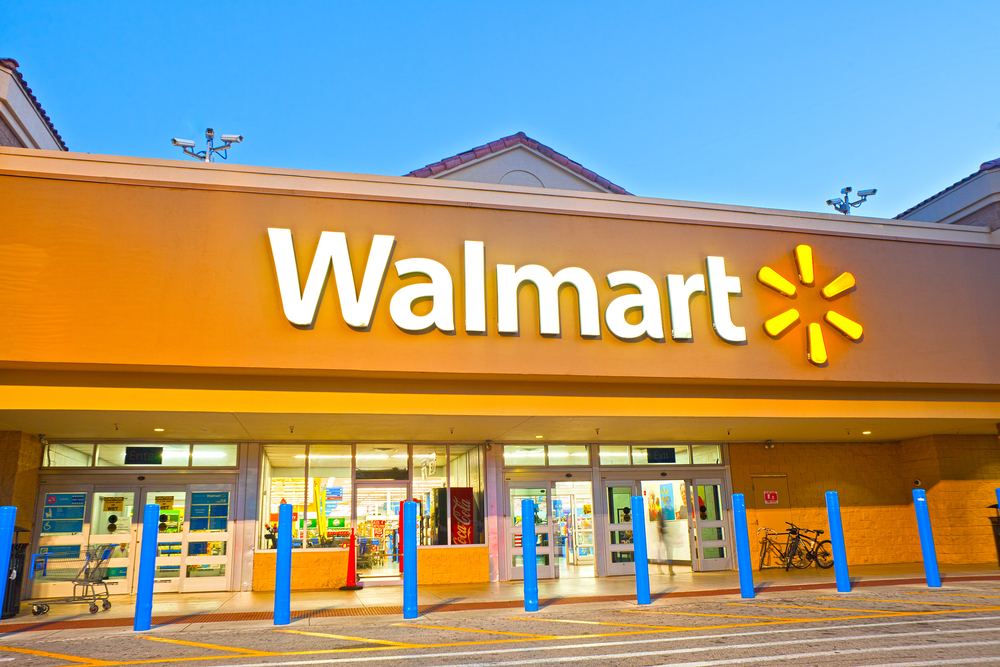 As Amazon works to recover from the company's "non-essential" item shipping and logistical challenges during the COVID-19 pandemic, the brick-and-mortar giant Walmart has gone on the offensive.
On June 15, Walmart announced a partnership with Shopify that will allow Shopfiy sellers to integrate their online stores with Walmart.com's marketplace.
The Walmart marketplace is a digital platform for businesses that sell goods online to market and sell directly to Walmart's consumer base.
Before the end of this year, Walmart expects to add around 1,200 Shopify sellers to its platform in an effort to offer its customers a broader range of products. This move is aimed squarely at gaining market share against Amazon's massive reseller network.
Jeff Clementz, vice president of Walmart's marketplace, stated in a recent news release that, "Growing our [third-party marketplace] is a strategic priority."
Benefits to third-party sellers
This strategic priority for Walmart also translates to some incredible benefits for Shopify sellers, or any online retailers looking to sell through Walmart.com.
A staggering 120 million U.S. consumers visit Walmart.com each month.
According to Franco Valentino, technical SEO consultant and founder of NarrativeSEO,
"Businesses looking for an audience should applaud this bold move by Walmart. The third-party ecosystem is Amazon's blue ocean, and Walmart was late to the beach.

"If store owners (Shopify especially) can plug into the substantial traffic feed behind Walmart.com, they can expect a lift in sales and significant brand awareness. This is an opportunity for both Walmart and the thousands of Shopify store owners that depend on their audience for continued growth."
When combined with other competitive benefits such as a no-cost account hosting and free return policy for their customers (neither which Amazon offers), it provides a convincing value prop for many small to medium-sized retailers looking to protect margins.
For those that market and sell physical products online (or have the opportunity to do so), Walmart's strategic efforts in making its marketplace a more attractive option should not be ignored.
What this means for online retail businesses
In comparison to Amazon's sprawling seller network, Walmart is still in the "adolescent" stage, given its e-commerce business makes up only a small portion of its total sales. There's certainly some growing up to do.
However, over recent years, Walmart has worked to level-up this area of the business via mergers and acquisitions and other initiatives, including this most recent partnership with Shopify. CNN Business reports that, "Walmart's online sales grew 74% last quarter, and growth in its third-party marketplace outpaced growth of first-party sales."
Despite the global pandemic having a massive influence on online buyer behavior over the last few months, the numbers here indicate this is just the tip of the spear that will fuel a continued push from Walmart to bring more sellers and buyers to its platform.
So the question becomes: As a business that operates a Shopify store, do you consider a transition to (or integration with) Walmart's marketplace?
For comparison, consider this question in relation to earlier days of Facebook's ad platform.
In 2017, Gary Vaynerchuk said during his keynote for AdExchanger's Industry Preview, "If you're a practitioner, if you really had to sell to survive, you would realize that the most under-priced ad product right now is Facebook advertising. If you had to sell to feed your children, you would put your money there."
This time, Walmart.com might be the "under-priced" platform in this marketplace race.
Now may be the ideal time for businesses to begin investing in Walmart's platform to take advantage of potentially lower ad prices, less noise, and decreased competition levels in comparison to Amazon's marketplace.
If you're a Shopify store owner, you can get started by installing the Walmart App via the Shopify App Store.
Free Assessment:
How does your sales & marketing measure up?
Take this free, 5-minute assessment and learn what you can start doing today to boost traffic, leads, and sales.