Online giant Amazon delays Prime Day for US customers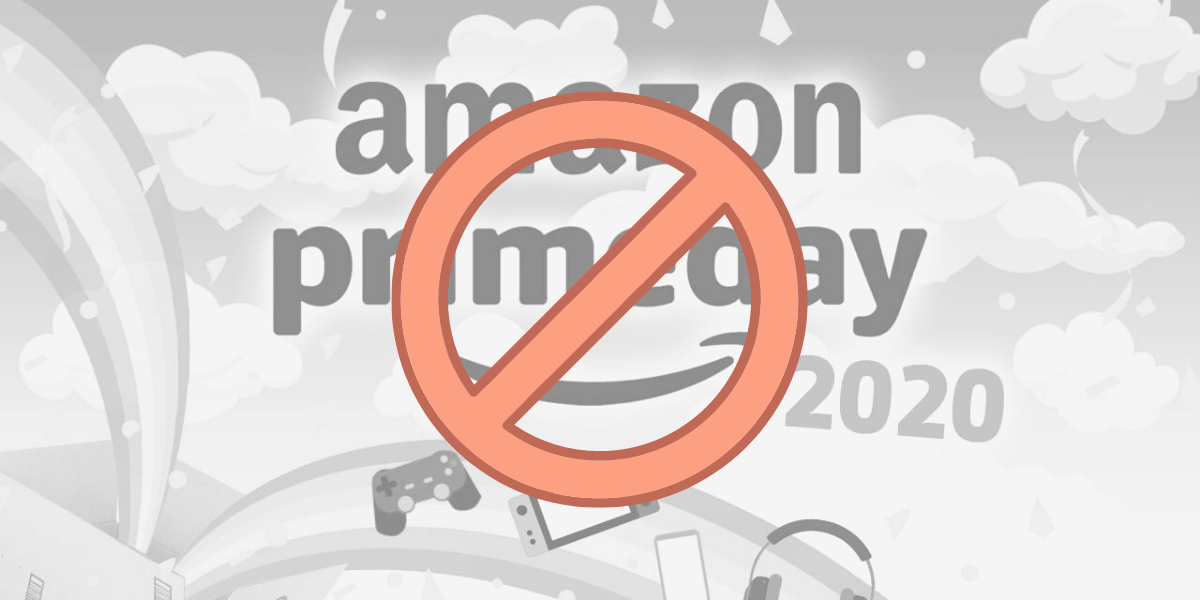 After a couple of months of rumors, Amazon finally confirmed that it will be delaying Prime Day in the United States.
Prime Day, which typically happens mid-July, doesn't have a clear new date, but the company did say that it will happen at some point this year.
The decision to delay Prime Day is based on the coronavirus (COVID-19) pandemic that is currently wreaking havoc across the United States. Amazon released an email statement saying, "This year we'll be holding Prime Day later than usual while ensuring the safety of our employees and supporting our customers and selling partners."
🔎 Related: See all our coronavirus coverage and insights for marketers
Amazon certainly has seen a huge increase in sales during the pandemic but has been criticized for endangering warehouse workers. The company has had eight warehouse workers pass away due to coronavirus complications and is even facing a lawsuit from employees who claim that the safety protocols aren't protecting them enough.
It's not certain when the event will happen, but according to CNBC, it's expected to happen on October 5, 2020.
Amazon's not the only company delaying large events
Plenty of in-person events like Advertising Week Europe, SXSW, Coachella, and more have canceled or postponed due to the coronavirus (COVID-19) pandemic, so Amazon is not the only brand that has decided to postpone an event.
It's clear that some of these in-person events are canceling due to safety reasons. Others, however — like HubSpot's INBOUND event and Digital Sales and Marketing World — have been delayed by organizers because they're unable to deliver the experience they want.
🔎 Related: Without a COVID-19 vaccine, most marketers won't attend conferences in 2020
It's important to really take a look at any event you have scheduled for this year (whether it's virtual or in-person) and ask yourself if you are creating the best experience for your audience. If the answer is no, then take a page out of Amazon's book and delay so you can ensure that those attending will get value from the event.
Treat Your Employees Well
A huge reason why Amazon has delayed is due to the worker's safety. With looming lawsuits and Prime Day requiring a lot of long hours and additional workers, it's crucial to make sure that they have their employee's best interests in mind.
🔎 Related: 4 unique team-building activities we're loving for our now all-remote workforce, thanks to COVID-19
As a company, when you mistreat and don't protect them, you're not only compromising their safety, you're also creating an environment wherein your employees are less likely to feel engaged or motivated while they're working. And, when employees aren't putting in their best efforts every day, you'll likely lose money.
The key here for business leaders is to listen to your people. Truly hear their concerns with an open mind and take action. This is especially important now, as the pandemic and recent social events are (understandably) creating more anxieties, stress, and fears within your workforce.
🔎 Related: How to truly listen to your people like a leader
Looking to Amazon's current situation, it would appear Prime Day was delayed, so as to empower leadership to better their safety protocols for employees during the busiest time of the year for the company.
Fulfill Your Company's Promises
Over the past couple of months, I've noticed I'm not receiving my Amazon deliveries as quickly as I used to. I'm sure I'm not alone.
Amazon typically promises its customers two-day shipping; but as COVID-19 continues to be an issue the company continues to push shipping dates. It's understandable, although it does leave the online retail giant open to be overtaken by other companies.
Other companies, like Target and Walmart, are fulfilling their promises and even doing it better than they were before the pandemic. They've opened up faster shipping options, offered curbside pick-up, and kept more essential needs in stock, like toilet paper and antibaterical soap. These companies are getting more online traction because they're able to meet customers' needs.
No matter what products or services your company sells, you need to keep in mind that the understanding of your ideal buyers will only go so far. Trust is the most important currency for your business, no matter your industry — so, don't break that trust with your buyers.
What does this mean for digital marketers and business leaders?
It'll be interesting to see how long they think they need to get back on track with their official announcement of a new Prime Day in the USA.
However here's what digital marketers and business leaders like you need to keep in mind. First, if you need to make a change that may cause anger or frustration with customers it's important to communicate why you're making the change and pay attention to your competition.
For example, if you're considering transitioning your live event to a virtual one, that can be jarring for your attendees and any potential sponsors you may have. That's not an easy switch to flip and will require a lot of proactive communication, empathetic listening, and understanding, in addition to the impacts on your bottom line.
🔎 Related articles:
Also, internally, treat your employees with respect and offer protection. Your internal company culture is still critical right now, and in doing so, you're able to make sure they're on the same page as you and putting their all into keeping the business afloat.
It's not just about maintaining the trust of your ideal buyers and partners right now; your employees matter, too.
Free Assessment:
How does your sales & marketing measure up?
Take this free, 5-minute assessment and learn what you can start doing today to boost traffic, leads, and sales.