PayPal Instant Transfers expanded for businesses, in response to COVID-19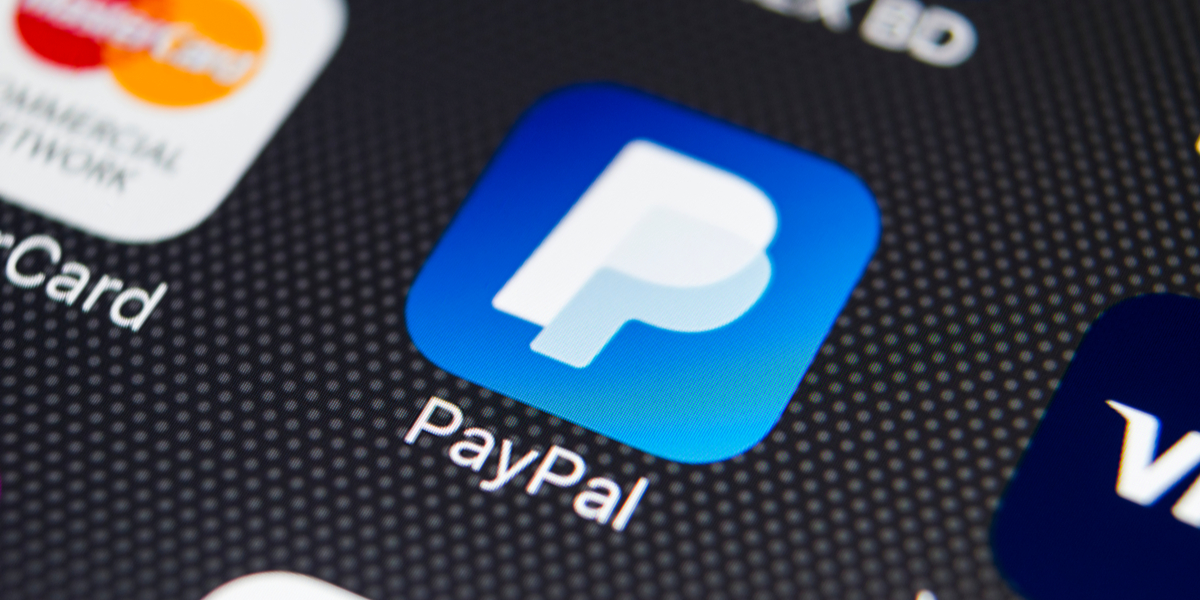 The financial stressors the COVID-19 pandemic has placed on businesses and individuals has not relented.
In fact, Techcrunch recently reported that in a recent survey conducted by PayPal,
76% of small businesses in the United States have reported they are struggling with cash-flow shortages; and
91% said having real-time settlement could help with some of that.
Given the circumstances, PayPal and Visa have announced an expansion of their Instant Transfer service to individuals and businesses on a global level. Originally launched in March of 2019 solely in the United States, Instant Transfer allowed users to gain immediate access to transferred cash within minutes instead of days.
🔎 Related: See all of our COVID-19 digital sales and marketing coverage
Now, as part of this expansion, individuals and businesses will be able to use the Instant Transfer service internationally via any of the products within PayPal's money-sending product network including Venmo, Xoom, Braintree, and others.
Other major players in this space including Stripe and Square have also released similar services in recent years.
How the expansion of Instant Transfer will work
The development of features (like Instant Transfer) that allow users faster access to transferred funds has more recently been put into hyperdrive given the financial squeeze individuals and businesses are facing right now.
Immediate access to cash to make payroll or purchase goods has never been more necessary given the economic climate.
🔎 Related: Shopify surge tells complex story of how businesses are adapting
This is particularly important as some businesses are coming to the end of their original Payroll Protection Program funds from the stimulus package earlier this year — if they were even eligible to collect in the first place. Moreover, while there has been chatter of a second PPP opportunities, Congress has yet to make such rumors a reality with legislation.
🔎 Related: Google Pay expands PayPal integration for merchants
On a macro level, Jim Magats, SVP of Omni Payments at PayPal stated that, "Digital is quickly becoming the preferred way for people and businesses to move money."
What this means is that the market (people) is expecting businesses to accept these forms of payments. This is especially true in the e-commerce world and plays into a major piece of PayPal's strategy in expanding instant pay and settlement services — usurping the "antiquated'' way of purchasing online: inputting a credit card
… I mean, really, who uses credit cards anymore? 🙂
🔎 Related:
More than a sign of the times
Clearly, this isn't an instance where we'll see a sharp pull back in the adoption rates of new ways of doing things. As Jim Magats goes on to state:
"While the global pandemic has dramatically accelerated the shift of digital, we see this move to digital as a long-term change…"
Like the transition to remote workforces, businesses will have to adapt to leveraging digital payment technologies like PayPal, Stripe or Square if they want to meet their customers where they are.
Moreover, we need to stop considering these changes as "band-aid" solutions that will disappear once "normal" returns, if ever. For example, even when face-to-face meetings return, virtual selling (a pandemic practice adopted out of necessity) will now likely be a staple for all businesses.
🔎 Related: 6 must-have virtual selling tools and technology
Bottom line, these are fundamental shifts in how we all do business with our customers. No matter what the future holds, these are bells that will not be unrung.
Free Assessment:
How does your sales & marketing measure up?
Take this free, 5-minute assessment and learn what you can start doing today to boost traffic, leads, and sales.