Facebook is removing 1,000+ ad targeting options because of low usage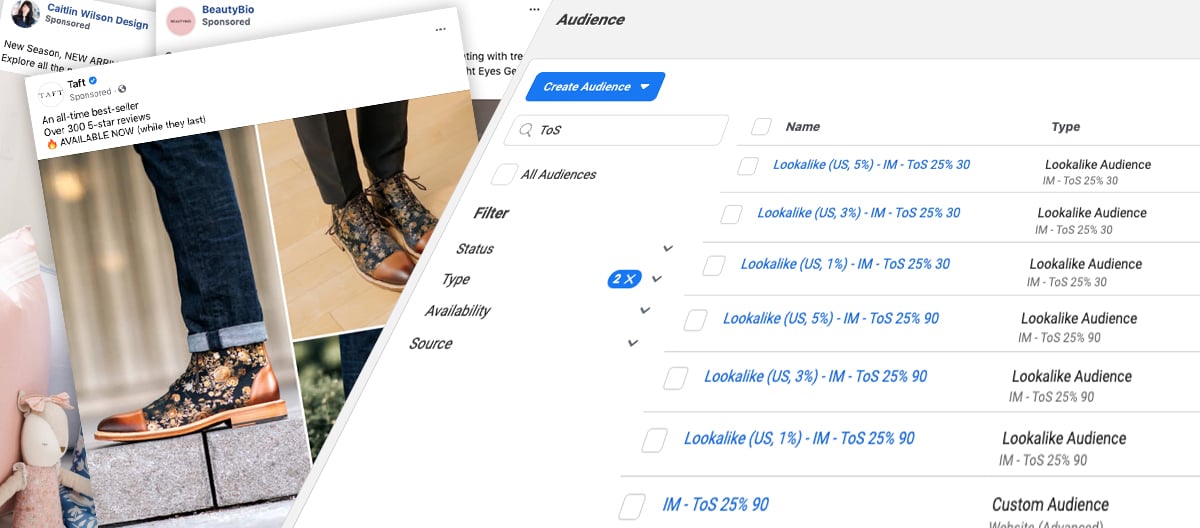 This week, Facebook announced that it is removing more than 1,000 targeting options, mainly because they were not widely used or they were seemingly redundant.
Facebook explains:
"As part of our latest efforts to simplify and streamline our targeting options, we've identified cases where advertisers — of all sizes and industries — rarely use various targeting options. Infrequent use may be because some of the targeting options are redundant with others or because they're too granular to really be useful. So we're removing some of these options."
Ultimately, they claim these changes are designed to "make it easier for advertisers to find and use targeting that will deliver the most value for businesses and people."
🔎 Related: Help! Why aren't my Facebook ads converting?
This is not the first time Facebook has removed a large swath of targeting options. But in the past, many of the changes related to misuse concerns. For instance, back in 2018, it removed over 5,000 targeting categories to help prevent discriminatory ad targeting. They also removed categories from exclusion targeting related to potentially sensitive personal attributes, such as race, ethnicity, sexual orientation and religion.
This was after an investigation showed that Facebook's advanced ad targeting options could be used to exclude people based on ethnicity from property ads.
Below I'll dive into the new changes that advertisers need to be aware of, especially Facebook ads managers.
Multicultural affinity removed
While Facebook says it's removing these options because of low usage, it seems like it is guarding against some possible future concerns.
They are "removing 'multicultural affinity' segments, and encouraging advertisers to use other targeting options such as language or culture to reach people that are interested in multicultural content.
That's the thing about targeted ads, they can be used to reach very specific audiences, which also means that they can be used to exclude them too.
Ultimately this should not be an issue for you as a digital marketer if you have a solid understanding of your target audiences. It just means that you have to think more laterally to reach that audience.
You'll need to dive into the cultural preferences and habits to try to find your audiences. For instance, try looking at these targeting options:
Publications — are there common magazines, news sites, or blogs your target audience follows?
Celebrities — are they sports fanatics, do they follow influencers, or engage with well-known speakers?
Other brands — does your target audience shop at Whole Foods, do they have a subscription box service, or do they follow your competitors?
Try exploring any of these options to see if you can reach your prospects.
Military personnel combined
They are also combining targeting options which represent "military bases or regiments." They suggest targeting 'military' as an interest. But advertisers need to think laterally for how to target if some options are being removed.
For example, "military" may still be available, but we would never just target military — it's too broad. That would be like saying anyone who likes Oprah. You either have to layer your interests or think laterally. So, if you wanted to target people in the military or spouses, think about brands they like.
A big one that comes to mind would be USAA Insurance, which is a popular insurance for military families. We would research the audience size available for people who like USAA.
Safeguarding for the future
What does Ali Parmelee, our Facebook Ads Strategist, think?
"Ultimately, this seems like a way for Facebook to guard against more discrimination issues in the future. This is going to have little impact on how we run ads as we actually use interest-based targeting as a tertiary approach. We see such solid success from our lookalike audience strategies that we typically only turn to interest-based audiences when we have larger ad spend budgets for growth and scaling.

A lookalike audience is based off of Lifetime Value (LTV), multiple purchases in a year or even top time on-site are going to produce stronger results 99% of the time over interests."
Lookalike audiences are a Facebook segmentation tool that finds users whose demographics and interests are similar to those of your existing followers. They are an extremely powerful marketing tool for efficiently finding high-converting users.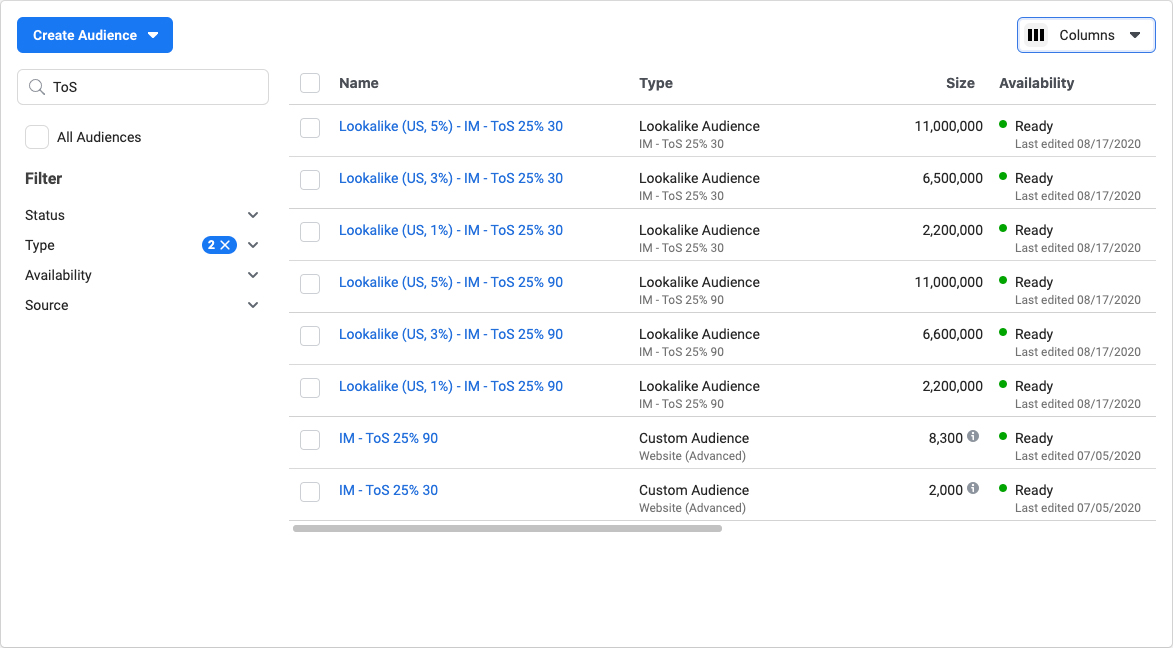 What does this mean for you?
The impact should generally be minimal, because Facebook still offers many options for building your cold audiences to target. As our strategist said, interests-based audiences are not as strong as Lookalike audiences anyway.
So, make sure you keep building your email lists, your niche segments and think laterally with your pixel retargeting. Because creating lookalikes off of those seed audiences will be your strongest targeting options to attract net-new site visitors — and, hopefully, new customers.
Free Assessment:
How does your sales & marketing measure up?
Take this free, 5-minute assessment and learn what you can start doing today to boost traffic, leads, and sales.