Ads Are Now Being Offered in Facebook Search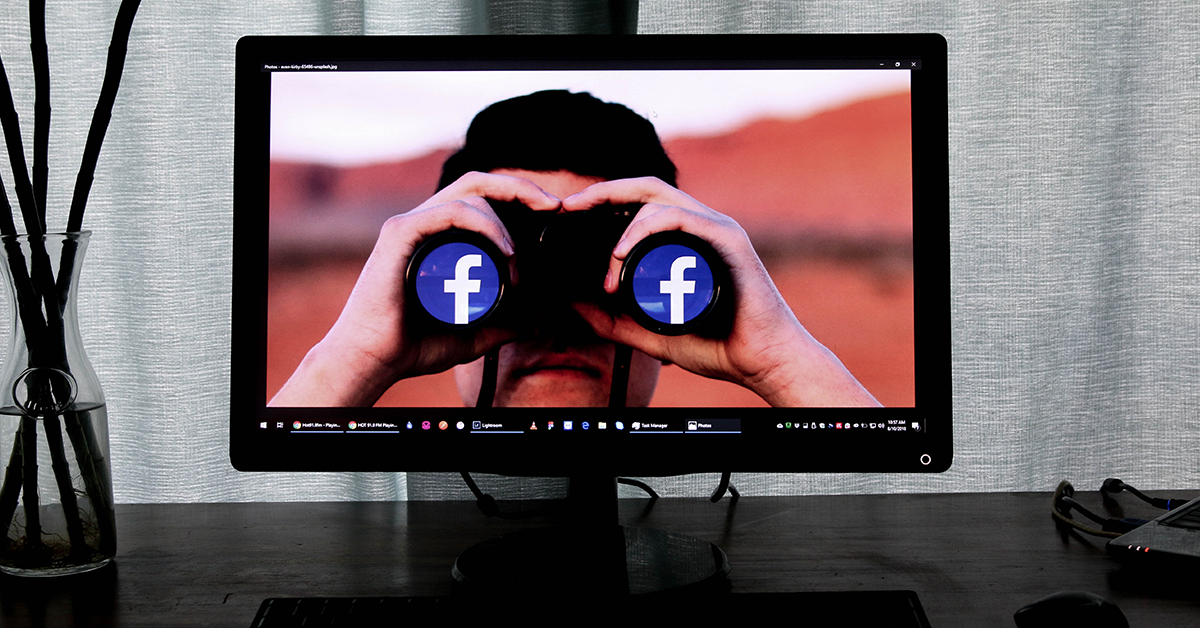 One thing is clear: Facebook has users and businesses who want to reach them.
Over the last year, we've seen Facebook roll out a bunch of new ad placements including Stories and Marketplace. Even with over 15 placements between Facebook and Instagram, they keep running out of ad space.
Join the IMPACT coaches for a deep dive on a new topic every month in our free virtual event series.
With over 2 billion searches, it was only a matter of time until Facebook expanded its ads real estate to include Search.
Especially as they continue to focus on user experience and providing relevant content people are seeking out.
Search ad placement was originally rolled out at the end of 2018 to retail and auto industries only, but at the end of July 2019, Facebook rolled out the placement to e-commerce advertisers.
While, now available, it still has not released this to the broad market, however.
How is Facebook Search different from Google Search?
Unlike Google Ads, you cannot target keywords with Facebook Search.
You instead select Search as an additional placement and leave it to the algorithms.
This is making a lot of people overlook this possible new gem of an ad placement. They're worried that the lack of control will end up in poor performance, but that couldn't be further from the truth.
The skilled Facebook advertiser knows there are things you can do to help influence your Search placement.
With Facebook looking closely at your page and your products when making its recommendations, now more than ever, for example, you need to be using keyword research as part of your strategy.
In fact, it is one of the most important parts of the overall plan.
Those keyword(s) should be on the landing page you are driving to, in your ad copy, in the main headline, and part of the alt text for your image.
Schema is also too often overlooked. Make sure you have it set up so that Facebook can properly understand what product or service you are selling in greater detail.
How to use Search placement
As of now, you cannot simply run Search ads.
You have to also select the Facebook Feed in order to be able to advertise in Search.
Otherwise, it is a simple selection when creating your ad set and determining your placements.
The Search placement will actually be visible in Facebook Search results, as well as Marketplace search results.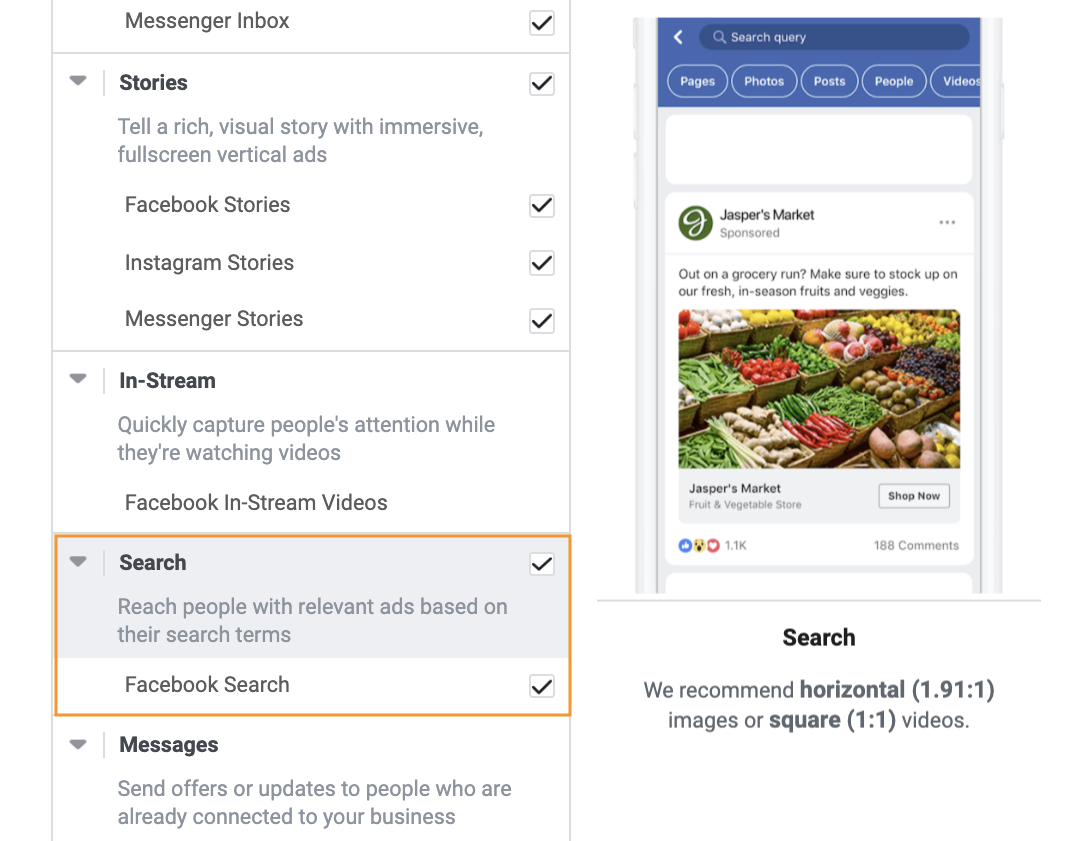 Why you should explore Facebook Search as a placement
When Facebook introduces new areas to advertise, the Cost Per Click (CPC) is always lower because the results are less certain.
We saw this last year with the introduction of ad placement in Stories on Instagram and Facebook. For those of us who took advantage of Stories placements early, we've been able to create huge successes at a fraction of the ad spend.
For example, we created a native style Story ad for Black Friday/Cyber Monday campaign for a beauty industry client.
This 15-second ad generated an 8-to-1 Return on Ad Spend (ROAS) and was the top performer of all ads run during the client's biggest sale of the year. In fact, it generated 58% more revenue than the second performer — and at a fraction of the cost.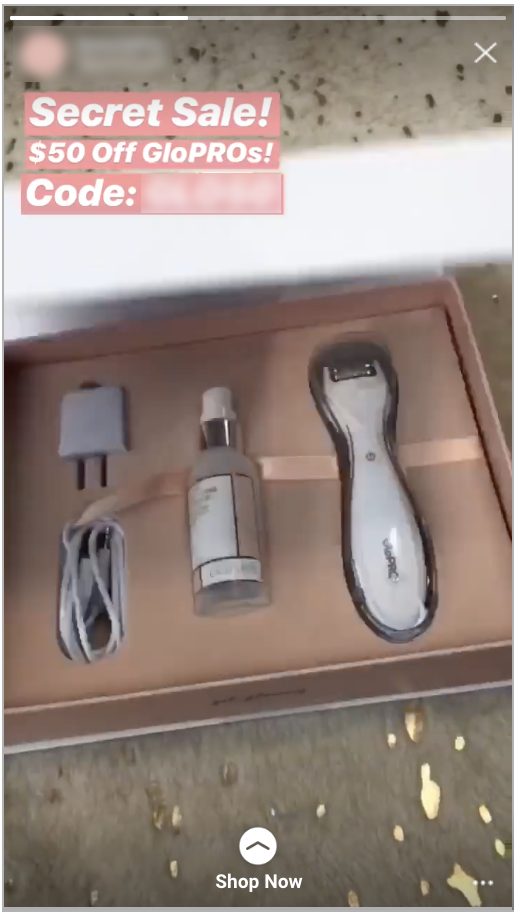 The good news is that if you are in the auto, retail, or e-commerce industry, you have a head start testing Facebook Search as a placement now and taking advantage of the lower cost CPC now.
We quickly began testing out Facebook Search placement for all of our e-commerce clients at the end of July. If you have questions, make sure to ask me in IMPACT Elite.
Join the IMPACT coaches for a deep dive on a new topic every month in our free virtual event series.
Register Here
Join the IMPACT coaches for a deep dive on a new topic every month in our free virtual event series.
Published on August 5, 2019