Google Ads: YouTube ads in attribution, better lift measurements
Google recently announced big changes so PPC and paid advertisers can better understand and evaluate the attribution of sales and conversions in their campaigns.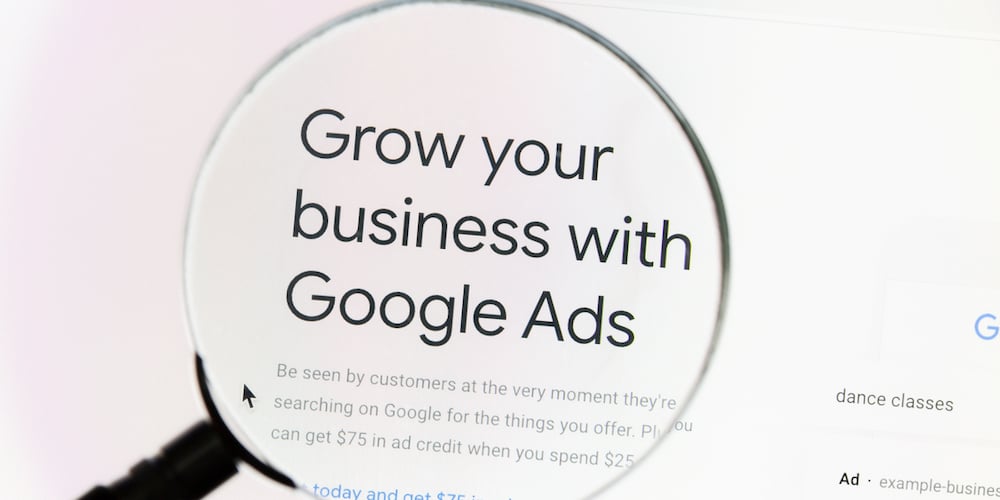 Recently, Google's John Chen announced updates to Google Ads to better help marketers and advertisers understand how specific touchpoints your ideal buyers go through impact the overall success of a given Google Ads campaign.
This is commonly referred to as "attribution," how Google Ads assigns sales and conversions credit to specific touchpoints in a given campaign's conversion path. More plainly, we're talking about the different paths people take before they convert.
Chen elaborates:
"It awards credit for conversions to different ads, clicks, and factors along the way, so you can focus your investments on the media having the biggest impact on results."
Understanding the various levels of attribution of your Google Ads campaign can shed light on the exact areas you need to improve your conversion rate to yield big gains with your ads.
🔎 Related: What are Google Display Ads and how are they different from standard Google Ads?
Which brings us to the heart of the updates made by the Great Google Machine for paid media advertisers.
The update included three parts:
YouTube ads being included in attribution reports

Data-driven attribution

(DDA) being rolled out to more advertisers
Improvements to lift measurements.
What's included in these Google Ads updates?
1. YouTube ads attribution reports
YouTube ads attribution reports are currently in beta, but eligible advertisers can opt-in to get early access by going to Measurement > Attribution in Google Ads. There you'll see YouTube ads in "Top Paths, ""Assisted Conversions," and "Path Metrics" reports along with Search and Shopping ads.
These new attribution reports will enable you to see what videos are assisting with conversion from Search.
🔎 Related: How much do YouTube ads cost?
2. Data-driven attribution (DDA)
Data-driven attribution (DDA) leverages Google's AI and machine learning to assign "credit" to different interactions with ads along the customer journey. But how does it work?
Well, Google says:
DDA "continuously analyzes unique conversion patterns, comparing the paths of customers who completed a desired action against those who did not, to determine the most effective touchpoints for each business."
Basically, the point of DDA constantly working to give credit where credit is due along the journey. This allows you, as paid advertisers, to precisely pinpoint where you can improve your campaign based on the latest changes in customer behavior. (Or to see what parts of your campaign are already working well!)
🔎 Related: What is an omnichannel paid ads strategy?
Keep in mind, DDA does require a base level of data to build a solid model, so in an effort to enable more advertisers to use it Google has lowered the minimum data requirements.
Now, "each conversion action in your Google Ads account that has at least 3,000 ad interactions and at least 300 conversions within 30 days will be eligible for DDA."
Google did note that this is only recently possible due to changes in the algorithms used in the DDA model, which is definitely a win for businesses that are focused on improving their conversion paths
3. Lift measurement improvements
Finally, let's talk about lift measurement improvements. Google has announced that Conversion Lift is now available in beta.
Marketers have had Brand Lift and Search Lift for years which enabled them to measure how YouTube ads affect metrics from "brand awareness to purchase intent, and lift in organic searches on Google and YouTube."
Conversion Lift (currently in beta) is created to allow you to track how your YouTube ads are driving desired actions like website visits, form conversions, purchases and "other types of conversions."
🔎 Related: Check out all of our PPC and paid ads content
Chen also mentioned that they are now reporting Search Lift and Conversion Lift results immediately once available with daily reporting.
Last (but certainly not least), to help advertisers get results on the customer journey faster, you're now able to run Brand Lift, Search Lift, and Conversion Lift measurement on the same campaign.
Chen noted they're working on bringing "more channels and formats into attribution and lift measurement" to give advertisers better data to work with so they can "make every marketing dollar count."
Why does it matter?

All of these updates that Google rolled out this week are focused on a holistic user journey and improving every interaction with data.
This comes as no surprise as more of us shop online than ever before and advertisers are looking for the best ways to optimize each touchpoint they've created. Especially important are improvements involving YouTube as consumers are stuck home watching more video than ever before.
By including YouTube ads data in attribution reports as well as rolling Conversion Lift's beta Google is helping us to better understand what types of ad content on YouTube is outperforming others.
What now?
If you're running YouTube ads and meet the criteria mentioned above, hop into your portal and see if you're able to opt-in to the beta.
Once you're in, start pulling reports to see how your YouTube ads are attributing to your overall campaign success and tally the specific areas you need to focus on. With the new data, and more of it to come, there will be plenty of optimization opportunities to help you and/or your clients achieve better results.
Free: Assessment
Does your website build trust with buyers and bring in revenue?
Take this free 6 question assessment and learn how your website can start living up to its potential.
Score My Website
Free: Assessment
Does your website build trust with buyers and bring in revenue?
Take this free 6 question assessment and learn how your website can start living up to its potential.
Published on October 20, 2020