The 3 Biggest Spam Trends According to Google's 2019 Webspam Report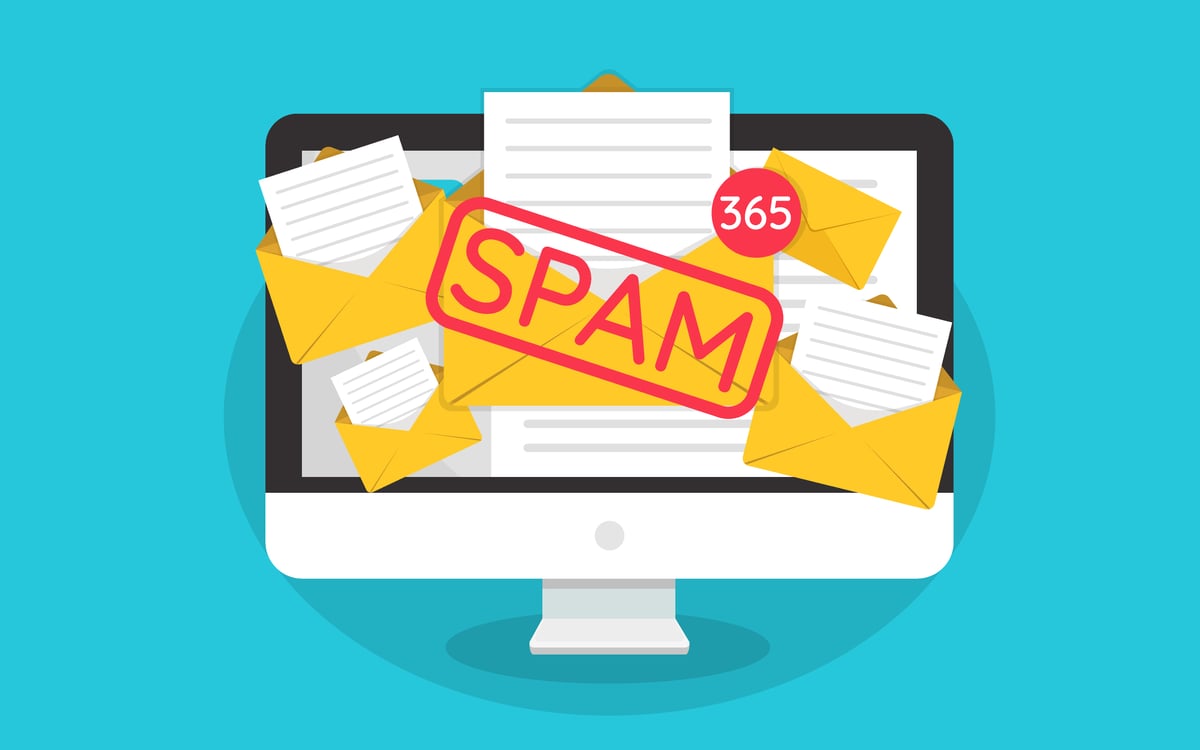 Creating a spam-free user experience has been a key initiative for Google for many years.
After all, delivering high-quality pages in their search results is what keeps Google as users' preferred search engine.
Unfortunately, whether its harmful malware or just annoying bots, spam is and always will be a factor in any internet experience.
While Google can't do away with it entirely, they have dedicated resources to fighting back against spam attempts, in many forms.
Each year, they release a report documenting the strides they've made to combat spammers and create a better experience for users.
This week, the company released its 2018 report, which highlights the areas they've seen the most internet spam, and what changes they've implemented to limit the power spammers have.
The report highlights the three main webspam trends Google saw over the course of 2018, shedding light on why it made the changes that it did over the past year, and how it may affect your SEO strategy.
Webspam Trend #1: Link Spam
Links, both internal and external, provide Google with information on the context of your page, and how authoritative it is.
However, some use this ranking signal to employ negative SEO practices, meaning they use Google's algorithm to intentionally harm another site's ranking.
This can include, but isn't limited to your competitor sharing links to your website across several spammy websites in an attempt to lower your site's overall authority.
Google also saw users attempt to "hack" the algorithm by posting links to their website anywhere they could to increase their number of backlinks.
Of course, I don't need to tell you that attempts to take shortcuts in Google's algorithm simply don't work. As such, Google caught onto both of these trends and made changes to limit effectiveness.
On this topic, Google put forth the following changes:
"We continued to protect the value of authoritative and relevant links as an important ranking signal for Search. We continued to deal swiftly with egregious link spam, and made a number of bad linking practices less effective for manipulating ranking."
Additionally, they stated that above all, link building should not be your first focus:
"if you simply stay away from building links mainly as an attempt to rank better and focus on creating great content, you should not have to worry about any of the myths or realities. We think that one of the best ways of fighting spam of all types is by encouraging website owners to just create great quality content."
In other words, if you have great content on your website, you'll naturally get people linking back to it for reference.
Simply having a lot of backlinks won't fool Google into thinking your website content is great.
Takeaway for Marketers
All in all, while backlinks are still an important ranking factor, Google has developed its algorithm to get a better sense of cause versus effect on why a website has the backlinks it does.
This is good news for marketers that are worried about SEO attacks from competitors, as the effectiveness is limited in how it will influence your ranking potential.
If you have additional questions or concerns about link spam, Google provided the following resources:
Google's SEO Starter Guide - Highlights common myths and misconceptions about SEO that beginners may get confused with.

Google also encourages users to report any instances of link spam that they come across. User reports greatly help Google identify new and growing link spam practices and allow them to put the focus on it it needs to be resolved.
Webspam Trend #2: User-Generated Spam
When many of us think of "Spam," user-generated spam is what most commonly comes to mind.
Mainly, it's spammy posts on forums (typically by bots, but can be real people), email, and entire "spam" accounts on blogs and other platforms.
Google defines user-generated spam as these interactions that "none of which are meant to be consumed by human beings, and all of which disrupt conversations while adding no value to users."
We've seen this type of spam many times.LinkedIn groups, for one, was a platform that became overtaken by spam. Additionally, many blogs have turned off comments or opted for a captcha form, to thwart spam efforts.
Furthermore, user-generated spam can range from annoying to harmful. Some simply just excess posts providing no value, but some have links that contain malware and can be harmful to users.
This year, Google was able to reduce this type of spam by 80% through its efforts.
Takeaway for Marketers
Because the internet has so much potential to be dangerous, site owners should be aware of these spam trends and are able to protect their site as best as possible.
It's important to note that user-generated spam can be more than just "annoying." Even if there are no harmful links, it can be a distraction for your audience at best and lead them to lose trust in your site at it's worst.
Although Google has worked to prevent this, they can't catch everything.
Ensure your site is protected against this type of spam, check out Google's guide on best practices for reducing user-generated spam on your website.
Webspam Trend #3: Spam on Hacked Websites
When we think of spam, we don't always consider it to be a direct threat to our business, however, Google saw several instances of spammers actually hacking into and taking over websites to post malware, or otherwise negatively affect search results.
Due to the obvious potential for hackers to do real damage with this tactic, Google put significant focus on this issue in 2018.
As stated by Google:
"We reported in 2017 that we had seen a substantial reduction of spam from hacked websites in search results. This trend continued in 2018, with faster discovery of hacked web pages before they affect search results or put someone in harm's way.

While we reduced how spam on hacked sites affects search, hacked websites remain a major security problem affecting the safety of the web."
In other words, Google's systems have gotten better at identifying this issue and resolving it quickly, but that doesn't mean this is a non-issue.
Takeaway for Marketers
The most important takeaway here is the fact that this is still a prevalent issue.
As our systems have evolved, website security has definitely gotten better over the years, but even the best tactics are not 100% foolproof.
Website security is so vital to protect your website against threats, but it's also important to do routine overviews of your security, limit user access, and have a plan of action in place in the event your website does get compromised.
As Google stated, even though they're getting better at identifying these issues, they can't prevent them from happening.
For more information on keeping your site secure, Google provides an in-depth article outlining the top ways your website can get hacked by spammers. You can check that out here.
Staying Vigilant Against Spam
We'll never really be "done" with the issue of spammers and hackers.
As website security evolves, so will their tactics.
Reports like these are beneficial for marketers and site owners to routinely evaluate so they're aware of the present threats that are out there.
While it's great that Google has made strides in cracking down on these behaviors, it doesn't guarantee they won't happen to you.
So, make sure you're reporting any suspicious activity you see (on your site or others), evaluate your own website's security and check for spammers, and stay on top of any emerging trends to ensure you're prepared for the unexpected.
Free: Assessment
Does your website build trust with buyers and bring in revenue?
Take this free 6 question assessment and learn how your website can start living up to its potential.
Score My Website
Free: Assessment
Does your website build trust with buyers and bring in revenue?
Take this free 6 question assessment and learn how your website can start living up to its potential.
Published on March 27, 2019