6 devastatingly costly mistakes you're making with HubSpot Marketing Hub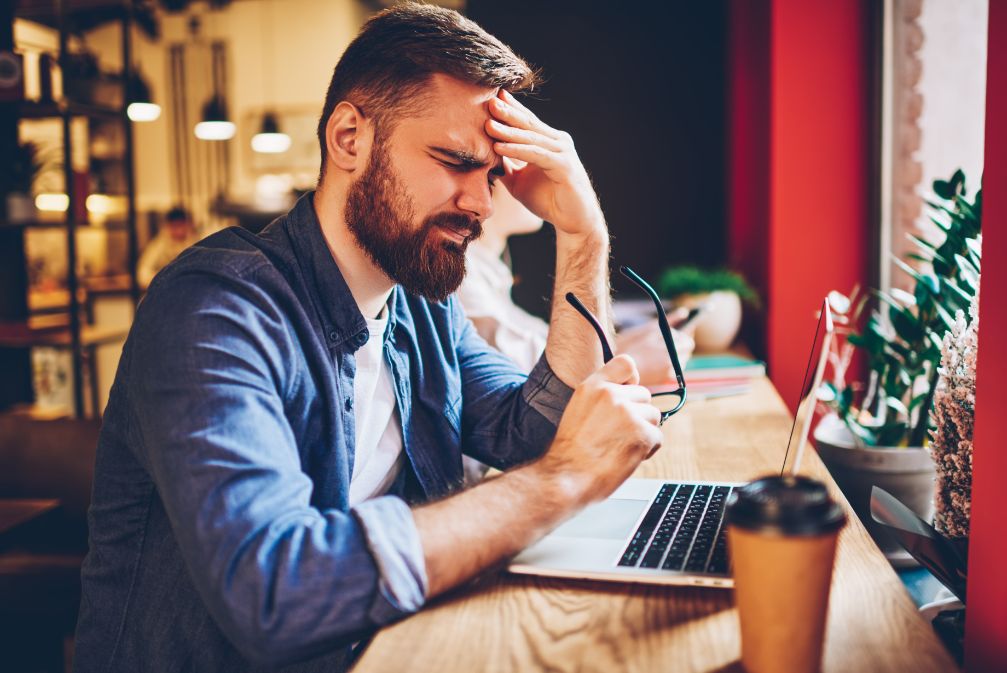 Top HubSpot Marketing organization mistakes
No one knows how to use it correctly

You're barely using it

You're not testing anything

You're not reporting on your ROI

You're not keeping your contact database clean

You're paying an agency to "run it" for you
Investing in HubSpot marketing can be a great way to take your digital marketing to the next level.
With HubSpot, you can streamline most of your marketing efforts using tools to help you manage your database, automate campaigns, and test and report on pretty much everything.
You can also use HubSpot to show the direct ROI of your content and marketing campaigns, but here's the problem.
There's absolutely nothing worse than finally investing in a platform like HubSpot, only to feel like it was a big waste of your money a few months later. (Especially right now, when every dollar you spend must count.)
There are some common mistakes we see with HubSpot clients not making the most of their investment. Let's get into five of the most common below:
1. You bought HubSpot, but no one knows how to use it (oops)
HubSpot is a super powerful platform, with tons of tools and features. There are tools to help you find, convert, manage, and nurture leads, delight customers, calculate and analyze ROI, and more, but that's just it — it's full of tools.
Tools are useless if someone doesn't know how to use them correctly.
Getting started with any new software, let alone HubSpot, is a learning process. It's important to dedicate time and resources to onboarding properly, including making sure training the entire team will be using it.
A quick way to watch your investment with HubSpot fail is to not provide your team members with proper training. While HubSpot is known to be user-friendly, it can take a few weeks if not more to get fully acquainted with the platform and to start using the tools to their full potential.
Note: You might be unsure of who on your team would use HubSpot, and what their role would be in the tool. It's different for every organization, check out this article How many people on my team need to know how to use HubSpot?
Once you have the right HubSpot team in place, there are tons of courses and certifications in HubSpot Academy. (See the ultimate guide to HubSpot certification options (for beginners and experts!).
You will also be able to choose between using HubSpot's onboarding service upon sign up, or work with a partner agency to provide onboarding and training services.
2. You know how to use HubSpot, but... you're barely using it
When you purchase any level of HubSpot's Marketing Hub, you immediately gain access to tons of features and tools to help you with everything from acquiring new leads to converting them to customers (keep in mind you'll also get all the free features from the other hubs). See a full list of all the features here.
If you are only using one or two tools within HubSpot, you are not making the most of it.
HubSpot is there to help you and help make your job easier. The more tools you use, the more work HubSpot is going to do for you, or help you do better. Aim to use at least 3-5 different areas to know you are fully engaging with the tool, and getting the most out of your investment.
For example, let's say you're using email and landing pages. You could use the SEO tool to make sure your landing pages are totally optimized, and if you're comfortable creating emails, you can try out automated emails using workflows.
If you are not sure where to start, check out the Projects tool in your HubSpot portal. HubSpot has tons of templated projects for things like SEO, lead nurturing, blogging in more. They come with step by step instructions and are great for aiding you in using new parts of HubSpot.
3. You're not testing anything (boo!)
Maybe you are using HubSpot, that's great! Maybe you are creating landing pages to capture leads and sending emails to your contacts, but perhaps you are missing one of the most important parts. Testing!
Most things in HubSpot are not meant to be "set it and forget it."
In order to grow and improve your marketing initiatives with HubSpot, you need to analyze your data so you can identify what is working and what is not. This way you can make changes to improve results.
If you're sending emails, take advantage of the A/B testing tool. Try out two totally different subject lines, email layout, or calls-to-action. Then you can dive into the detailed analytics to see which resonates best with your audience.
You can also A/B test landing pages or compare the performance data of workflows. Figuring out what your audience best responds to can help inform the language and assets you use in your campaigns.
Once you are more educated on your audience, you will be able to make smarter, more lucrative marketing decisions. This is a great example of how your investment in HubSpot can help you improve your marketing, leading to more qualified leads and hopefully more closed deals.
4. You're not reporting on the ROI of your efforts
Speaking of data, the data HubSpot provides is one of the biggest values it brings to its users. HubSpot comes with pre-made dashboards that you can customize based on your goals. You also get access to traffic reports, analytics reports, and activity reports.
When you start out with HubSpot, it's important to understand benchmark data (based on historical or industry data) for areas that are important to you. Then, you must set clear goals so you can track progress over time and measure the success of your marketing initiatives.
If you are on marketing professional or higher, you'll unlock powerful custom reports. And with enterprise, you get HubSpot's revenue attribution reporting which helps to show ROI.
However, you can still use HubSpot reports to show ROI without being on enterprise.
Being able to show the ROI of specific marketing campaigns can tell you exactly how successful they were. And not only that, but it can be a lot of fun.
IMPACT's Liz Moorehead uses HubSpot to help create a monthly content marketing ROI newsletter, which shows the team the direct value of the content they work hard to create. It's a great way to bring the team together, AND show the value of what you're working on.
If you aren't able to show the value of what you are doing with HubSpot, how do you know your investment isn't going to waste? Use campaigns and reporting to measure the success of what you are doing, then make improvements based on that data to improve the ROI of your HubSpot investment.
5. Not keeping a clean database
A quick way to increase the cost of HubSpot is to go over your contact limit. The first 1,000 contacts are included in the flat fee when you purchase, but you'll have to pay per 1,000 additional contacts as your database grows (starting at $50/month per 1,000 and scaling down the more contacts you get).
This is why it's so important to make sure you keep a clean database. This means cleaning out contacts who have bounced, unsubscribed, are spam, or unqualified. This way, you are only paying for contacts who are customers or potential opportunities.
You can also clean out contacts who are unengaged, and haven't opened emails or had any activity on your site in an extended period of time.
Use the lists tool to help you easily group and remove these contacts from your CRM. If you are afraid to lose certain contacts, you can always store them in a Google or excel spreadsheet.
Maintaining a clean database should be an ongoing process. You should rebuild your lists on a monthly basis to ensure your database is always up to date and you won't be charged for extra contacts you don't need.
6. Paying an agency to "run HubSpot for you"
I want to clarify that there is nothing wrong with partnering with an agency to help you get the most out of HubSpot; in fact, this can be a great way to make sure your team is taking advantage of the tool.
However, there is a difference between having an agency run it for you, and working together with an agency to build campaigns and structure your portal while the team is learning at the same time.
The most successful HubSpot clients learn how to use the tool on their own so that they can fully own their digital marketing efforts.
You are the most familiar with your business and your customers, and you are the one working with them every day. So having a third-party run such an integral part of your operations is not sustainable, or best for your business, in the long run. Your team is not empowered to own the tool in this way.
If you have an agency totally run your HubSpot for you, you will always have to rely on them. This could mean you wind up spending money on an agency when you don't need to. Educating your team so they can take ownership of your portal will save you money in the long run as you won't have to rely on an agency.
You might be thinking…"Doesn't IMPACT offer HubSpot services? Isn't that what you just said we shouldn't do?" IMPACT does offer HubSpot training services, but it's just that training. Our goal is to empower your team to own the tool, so that you can make the most of it internally; not to have us run it for you.
So what now?
Now you know that if you are not utilizing HubSpot to its full potential, you are not making the most of your HubSpot investment.
But, it's not too late.
Go into your portal right now and write out the different tools you are using. If you are using fewer than five tools, brainstorm what other tools could help you achieve your goals. Then think about how you could use them to get you there. You can use the HubSpot project templates for inspiration on projects using different features.
If you realized you need training for your team, run to HubSpot Academy for courses specific to different tools and features.
And lastly, if you realized you need to show ROI - check out Carina's free course in IMPACT+ fundamentals of ROI reporting in HubSpot.
Free Assessment:
How does your inbound marketing measure up?
Take this free, 5-minute assessment and learn what you can start doing today to boost traffic, leads, and sales.
Get Started
Free Assessment:
How does your inbound marketing measure up?
Take this free, 5-minute assessment and learn what you can start doing today to boost traffic, leads, and sales.
Published on August 27, 2020