4 INBOUND 2017 Sessions Every Creative Must Attend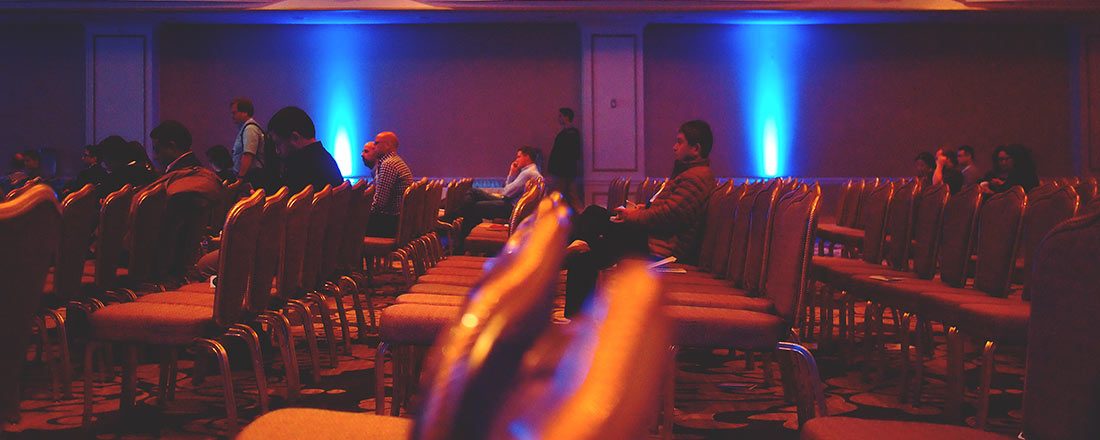 HubSpot's inbound marketing conference comes around once a year, and it's almost always bigger and better than the year before.
With all the excitement and sessions going on all at once, it can be a real challenge to figure out where your time is best spent...especially if you're a designer or a developer.
One thing that has challenged me in previous years, is determining what sessions will give me the biggest bang for my INBOUND buck as a creative.
That's exactly why this year I took the time to put together four INBOUND 2017 sessions every creative must attend, along with what I'm hoping to get out of each of them.
While looking through the numerous sessions and breakouts, I had a few things in mind -- What would push me to think outside the box? What information would allow me to help my team improve? And most importantly, what did I actually find interesting? After all, there's nothing worse than sitting through a session that you find boring.
That's worse than getting your teeth pulled.
So, that being said, let's jump into four sessions I think every creative should attend. And remember, pre-registration for these and all sessions is now open!
Tuesday, Sep 26th, 10:30 - 11:15 AM
Finding the balance between business and design is a never ending challenge. So how do you create a meaningful connection between the two?
If you haven't heard of Brian Solis and his book, X: The Experience When Business Meets Design, now is a perfect time for you two to become acquainted.
In this bestselling book, Brian takes an in-depth look at how important experience is in helping your business succeed. He stresses that it's no longer enough to create a product that looks great but delivers meaningful experiences that win customers over.
As one of the most prominent thought leaders in business innovation, Brian studies the impact of disruptive technology and humanizes its ability to help people.
He also runs a blog, BrianSolis.com, which publishes resources weekly about the future of business and new technology.
What I'm hoping to get out of the session:
Techniques to map customer experiences throughout your product/service

How to use executive thinking and customer needs to build user experience.

Ways to use customer/audience feedback and feelings to gauge the evolution of your product
Wednesday, Sept 27th 4:45 - 5:30 PM
Translating a strategy to a visual concept that looks, behaves, and tells a story the way your client requests is a constantly daunting challenge. Although, as the creative, it's your job to make those decisions.
But how can you feel comfortable with creating concepts that not only exercise your creative brilliance but also fit into the confines of what each client expects from each design project?
Gabriela Pereira, Founder of DIY MFA, shares her methodology for concept generation and techniques to help you find a healthy balance in what you do and your mind.
With an MFA in writing, Gabriela will surely bring her content knowledge into the discussion and reformat techniques she's used in the discipline to fit the makeup and needs of a designer.
What I'm hoping to get out of the session:
Best practices to inspire and jump start the creative mind

Creative pitfalls and loops to avoid, and how to find your way out.

How to create designs that communicate the needs of clients and how to properly explain them so clients and teams understand your thought process.
Tuesday, Sept 26th 4:15 - 5:00 PM
It's been almost 3 years and IMPACT has critiqued more than 100 websites both live and in person. With so much insight that's been cultivated throughout each one, you can imagine there is a lot that's been learned and applied.
This talk is meant to share the expertise we've both dished out and learned.
From common SEO issues, inconsistent branding, content marketing, UX and design, responsive design, faulty conversions paths and more, Carina Duffy, one of our newest hosts of the Website Throwdown, gives you 10 super-practical takeaways you can start implementing on your website instantly.
Although we run the Website Throwdowns monthly, during the INBOUND conference we take them on the road and host them at Club INBOUND. If you're interested, check out the page to learn more and find out some of the cool swag you can receive and the awesome prizes you could win!
What I'm hoping to get out of the session:
What not to do on your website and some of the most common mistakes seen throughout them

The most important changes that need to be made that will have you seeing the most improvement

What some of the best websites are doing
Tuesday, Sept 26th 10:00 - 11:15 AM
How does your brand deliver your overall message and drive engagement? Better yet, how do you actually deliver it so it effectively reaches the right people at the right time?
We recognize the multitude of digital spaces we can create our brand's touch points on, but the challenge becomes figuring out how to connect each one to create a "customer experience" ecosystem. To do that, you need to get in the head of your customer.
In this talk, Donny Makower, President of RED Interactive Agency, will share his unique methodology that assures you're putting the customer at the center of each decision you make.
This methodology should also help change the way you approach your brand's competitors so you can start to one up them with the experiences and content you create.
As someone who's worked with brands such as Nike and ESPN, I'm highly interested in what Donny has to share. Meaningful customer experiences are not critical for the present & future of creating a compelling and attractive brand.
(This talk does, unfortunately, overlap with Brian Solis's session, but it is a good alternative for those already familiar with Brian's book and talks!)
What I'm hoping to get out of the session:
The techniques you need to use to play the role as the customer throughout your thinking processes

How to drive engagement and capture the attention of your audience (especially if your product isn't as attractive as others)

Where to place your touch points so that you don't come out as forceful.
BONUS!!! (And shameless plug)
Visit the IMPACT booth at Club INBOUND for a live Website Throwdown of your company's site!
You can schedule time here for our team to critique your website, live on the Club INBOUND floor.
We'll give you a 10-minute rundown of what we would change on your site to improve conversions, user journey, and overall site aesthetics. Plus, you'll get some awesome swag (but I'm not going to tell you what, you'll have to sign up to find out).
Overall, there are plenty of other sessions available at INBOUND, including an awesome keynote line up, but make sure you plan accordingly and take breaks when you need to so you can actually digest all of the awesome information you'll get.
See you at INBOUND 2016!
Free Assessment:
How does your sales & marketing measure up?
Take this free, 5-minute assessment and learn what you can start doing today to boost traffic, leads, and sales.