Subscribe
Join 40,000+ sales and marketing pros who receive our weekly newsletter.
Get the most relevant, actionable digital sales and marketing insights you need to make smarter decisions faster... all in under five minutes.
Thanks, stay tuned for our upcoming edition.
13 Women in Marketing, Sales, and Business You Need to Follow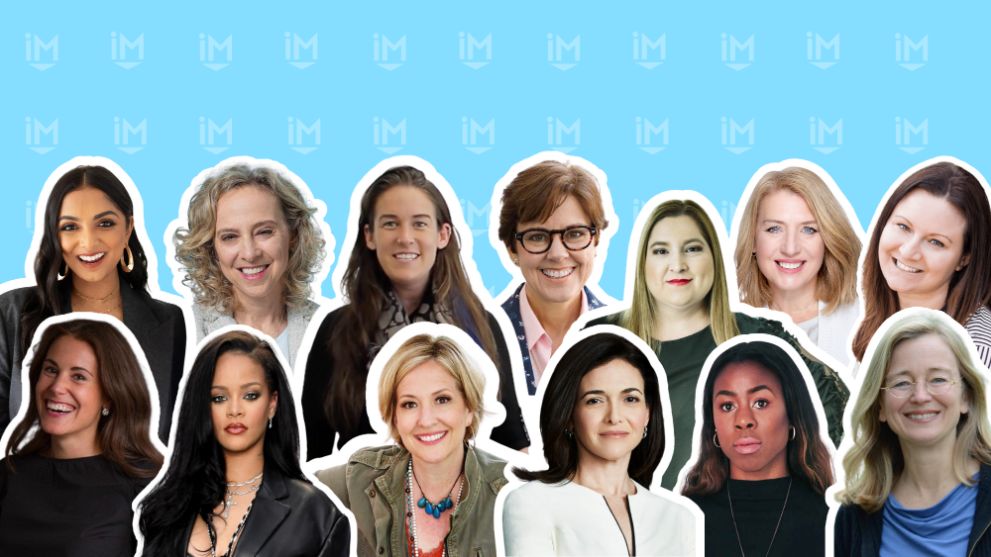 A few years ago, I decided to live by myself...in my own apartment, single.
(Hold for gasps.)
In my culture, this makes me a bit of a rebel.
You see, traditionally, women are expected to live with their parents until marriage and if they don't marry, well, we just try to avoid that as much as possible.
This is not uncommon for many around the world.
It wasn't long ago that women everywhere were only expected (and allowed) to become two things in life: a wife and a mother.
We didn't have the freedom to choose a career or education or really anything outside of these roles. Heck, it's only been 102 years since we even earned the right to vote in the United States.
But things are steadily changing.
Today, women constitute slightly more than half of the college-educated workforce in the United States, and the number of women in senior leadership positions is climbing.
The professional roads we can travel now lead in many different directions, but they still can also be fraught with obstacles and circumstances of all varieties.
Some women opt to be stay-at-home mothers, while some pursue careers — others do both.
Some never encounter a moment of bias or discrimination based on their gender, while nearly 60% of women — of all racial backgrounds —  report having experienced unwanted comments or jokes about it.
Some women may start their own businesses or climb the corporate ladder, and others are overlooked by recruiters, who are 13% less likely to click on their profile than a man's when they show up in a search.
Today, opportunities are abundant, but that doesn't mean pursuing them is always easy.
No two women's experiences are the same, but, in many ways, this is progress.
Women can and are doing anything professionally and personally.
This kind of independence and choice is new and exciting, and while we have a ways to go in terms of equality and bias, for the first time in history, women from all walks of life have the chance to pursue their passion, test their limits, and contribute in math, science, art, politics, and of course, marketing, sales, and business.
In honor of Women's History Month, I asked our team to share the women they admire and follow in our industries and why they consider them a "must-follow." Below, I will share:
13 of our must-follow women in marketing, sales, and business.
Why you should follow their journeys and thought leadership.
Where/how you can follow them.
1. Ann Handley, Author, Keynote Speaker, and Chief Content Officer at MarketingProfs

Professionally, no woman has inspired me more than author, keynote speaker, and Chief Content Officer at MarketingProfs, Ann Handley.
When I first began working in content marketing, I was handed her book, Everybody Writes, and it quickly became the guide for everything I'd come to preach as a writer and editor.
Not only do I admire her fierce advocacy of human, approachable content, but I also admired her powerful, yet genuine presence on and off the stage.
She exudes the authenticity, grace, and humor that she champions, and I'm forever in awe of her.
Follow Ann:
2. Becc Holland,

CEO & Founder @ Flip the Script
Source: Chorus/YouTube
IMPACT Director of Marketing Nick Bennett shares that "Becc used to be the head of sales development at Chorus, and when the pandemic started, she gave a bunch of killer talks about all things sales, prospecting, cold emailing, etc., that blew up.
People did what she said and posted some incredible results to LinkedIn, and she now has a pretty devoted LinkedIn following.
Since then, she has left Chorus and started her own sales training company called Flip the Script where she offers a ton of free sales training courses and sales consulting. She even did two nationwide 'tours' for free, one of which was with Keenan, author of Gap Selling."
She is an amazing thought leader in sales, and everyone should know her name.
Follow Becc:
3. Deepica Mutyala,

Founder and CEO of LiveTinted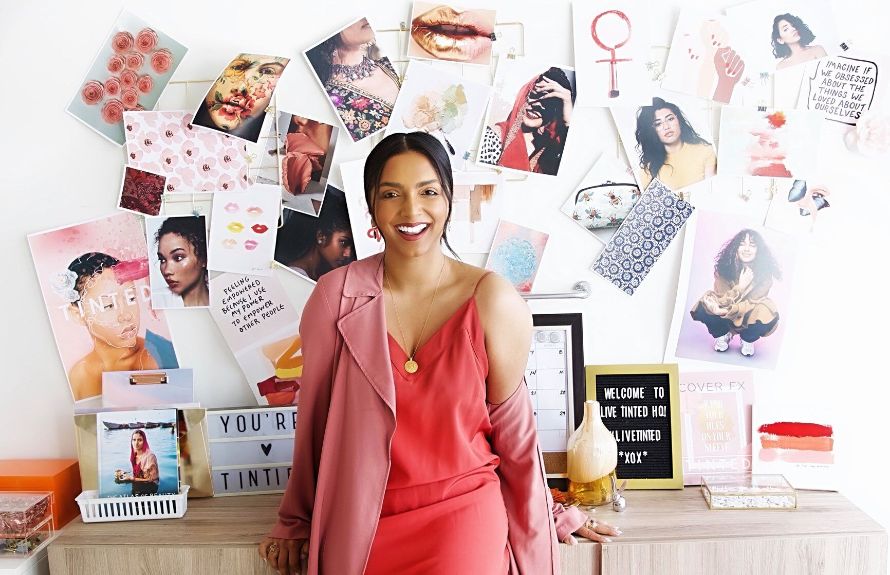 Source: Deepica.com
Coming from a marketing background, Deepica Mutyala is the founder and CEO of the independent makeup brand, LiveTinted.
I am inspired by Deepica's drive, focus, and courage to not only start her own business, but to challenge norms in the beauty industry by creating a brand and community all about self-love, authenticity, inclusion, and diversity.
As a first-generation South Asian American, Deepica and I also share a passion for representation and, through her content, LiveTinted's marketing, and other initiatives (such as her recent collaboration with Barbie), Deepica is constantly breaking barriers and showing young women of color there is nothing we can't do with hard work.
Follow Deepica:
4. Robbie Kellman Baxter,

Bestselling Author, Speaker, and Consultant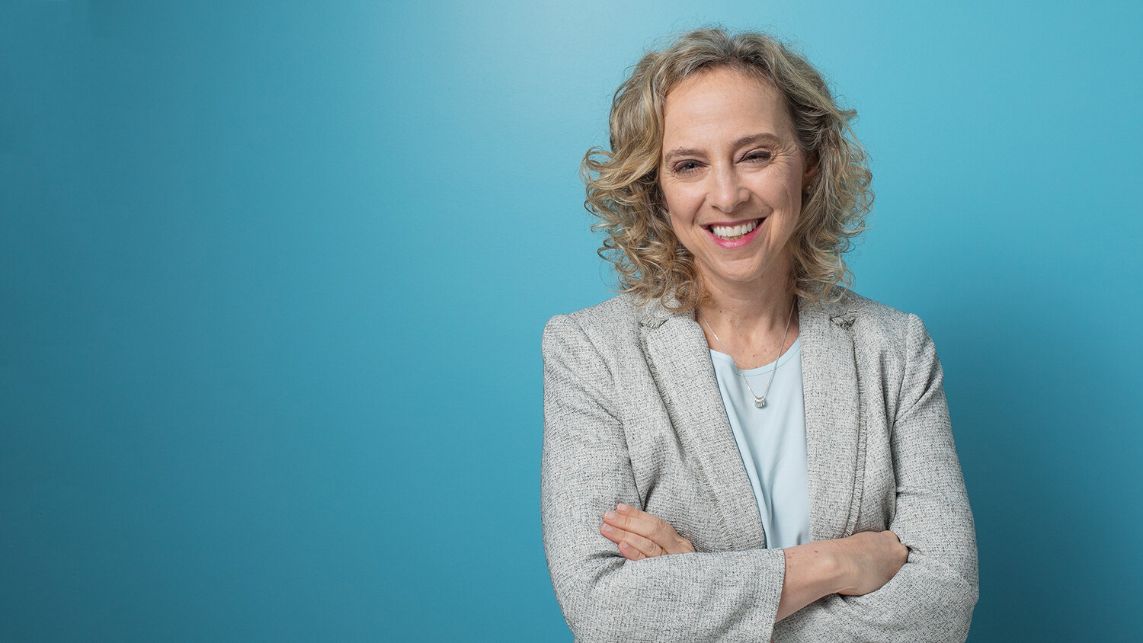 Source: The Soul of Enterprise
Robbie Kellman Baxter is a bestselling author, speaker, and consultant with more than 20 years of experience in helping businesses (like Netflix) grow in the subscription economy.
As explained by Member Success Manager Connor DeLaney, Kellman Baxter "...pioneered the way we work as a membership business and continues to be a leader in the membership space. She's someone who has been open to conversations with me and has helped me to answer some of the tougher questions as we got our learning platform, IMPACT+, off the ground."
Follow Robbie:

5. Tiffany Sauder,

Speaker, Podcast Host, and CEO of Element Three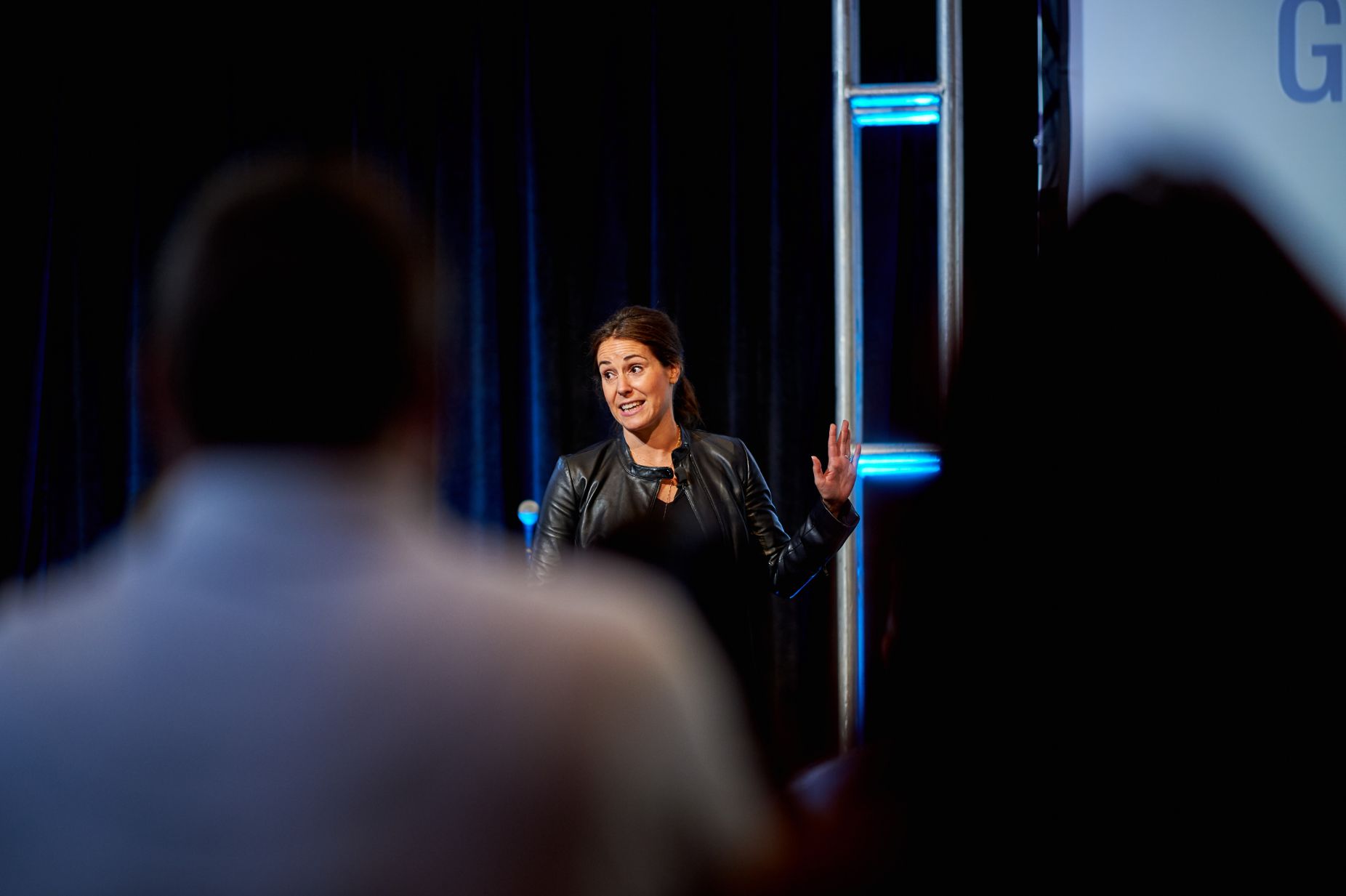 Source: IMPACT
Tiffany Sauder is a vibrant keynote speaker, the CEO of Element Three (E3), and host of the Scared Confident podcast.
IMPACT Senior Designer Joe Rinaldi shares: "I've been a fan of Tiffany Sauder ever since seeing her speak at INBOUND 2013. I'm constantly inspired by her passion for branding and the way she and the E3 team approach every campaign they work on with so much creativity."
This is epitomized in her LinkedIn bio reading...
"I'm all about:

Figuring out how to build a company where people love to work
Serving customers who can't imagine life without us
Living, finding and teaching a Scared Confident culture
Disrupting the way marketing has always been done."
Follow Tiffany:
6. Cathy Hackl,

Web 3.0 Strategist, Author, Speaker, Futurist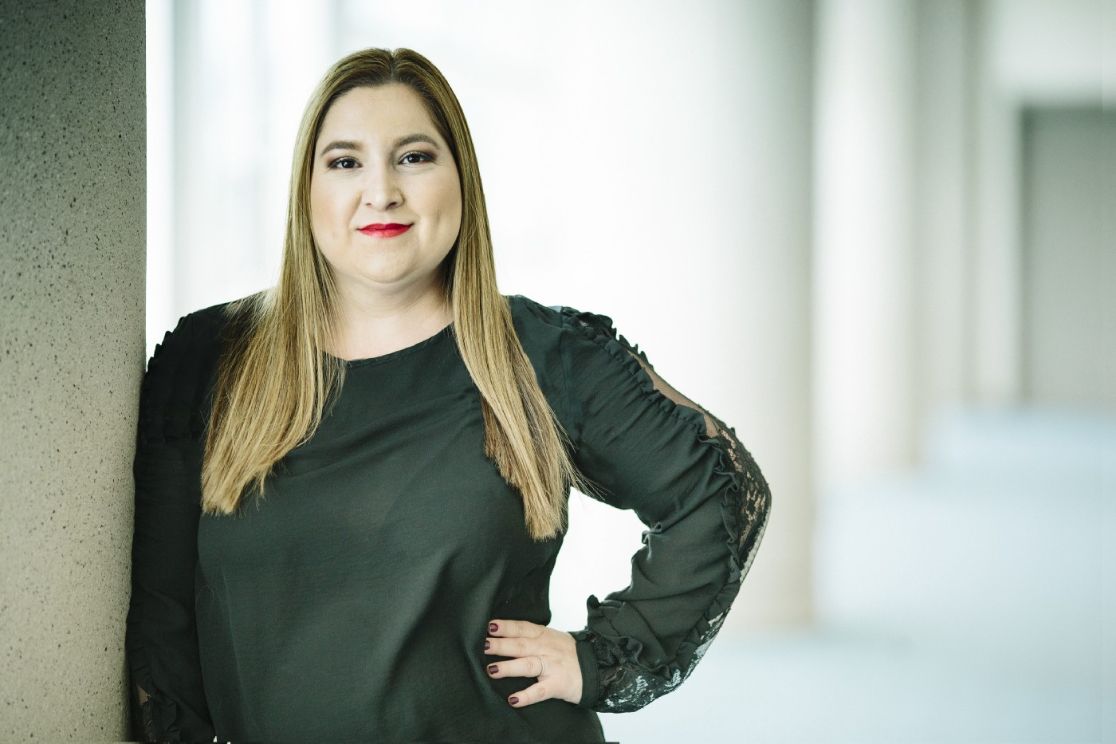 Source: Medium

Cathy Hackl is one person who is hard to describe in just a brief passage. Simply glance at her LinkedIn, and you'll be met with a long list of titles:

"Chief Metaverse Officer | Top Web 3.0 Strategist | Author: Navigating the Metaverse (Q1 2022) | Media Personality | Investor | Speaker | Ex: AWS, Magic Leap, HTC | Virtual Fashion & Worlds, Gaming, NFTs, Holograms, AR"
But these are not without reason.
"My absolute must-follow is the godmother of the metaverse, Cathy Hackl," shares IMPACT's Stephanie Baiocchi. "She is not only a fantastic woman who is leading marketers into web 3.0, but she is also a champion for diversity.
Her Adweek podcast, Metaverse Marketing, has jumpstarted my passion for the future of community and the future of tech that we can build now. It's so exciting to have a woman at the helm, and Cathy explains these things so wonderfully. Highly recommend following her!"
In addition to her metaverse work with companies like HTC VIVE, Magic Leap, and Amazon Web Services, Cathy is the CEO of the Futures Intelligence Group, a leading metaverse consultancy working with the world's top brands on metaverse/web. 3.0 strategies, NFTs, gaming, virtual fashion, and how to extend brands into virtual worlds.
She's been featured by 60 Minutes+, WSJ, TIME, and Forbes as a contributor and has also written two books with a third in the works.
BigThink named Hackl one of the top 10 most influential women in tech in 2020, and in 2021 she was included in the prestigious Thinkers50 Radar list of the 30 management thinkers most likely to shape the future of how organizations are managed and led.
Follow Cathy:
7. Rihanna, Singer, Actress, Fashion Designer, and Businesswoman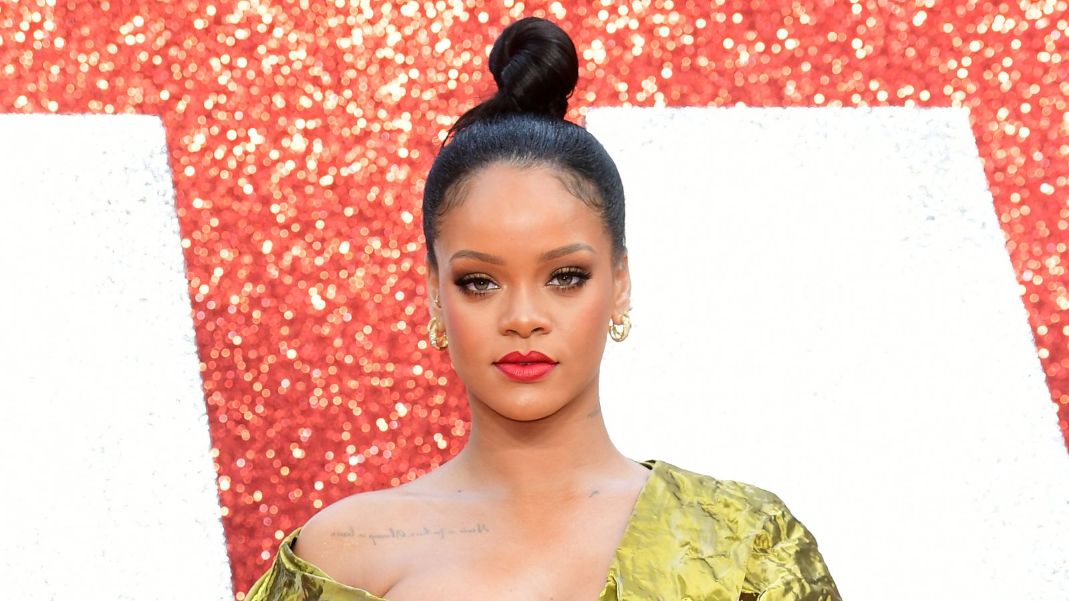 Source: Sky News
Last year, at just 33, Rihanna, originally known for her career in music, became a self-made billionaire thanks to her foray into business.
IMPACT's Director of Account Management Karisa Egan nominated Rihanna, saying, "...The biggest reason why I look up to her in the business world is her commitment to diversity and inclusion in all of her business strategies — from product development to marketing. Putting that as a core value in her very successful businesses helps inspire others to make this a focus within their businesses as well."
Follow Rihanna:
8. Liz Wiseman, Author, Researcher, CEO of the Wiseman Group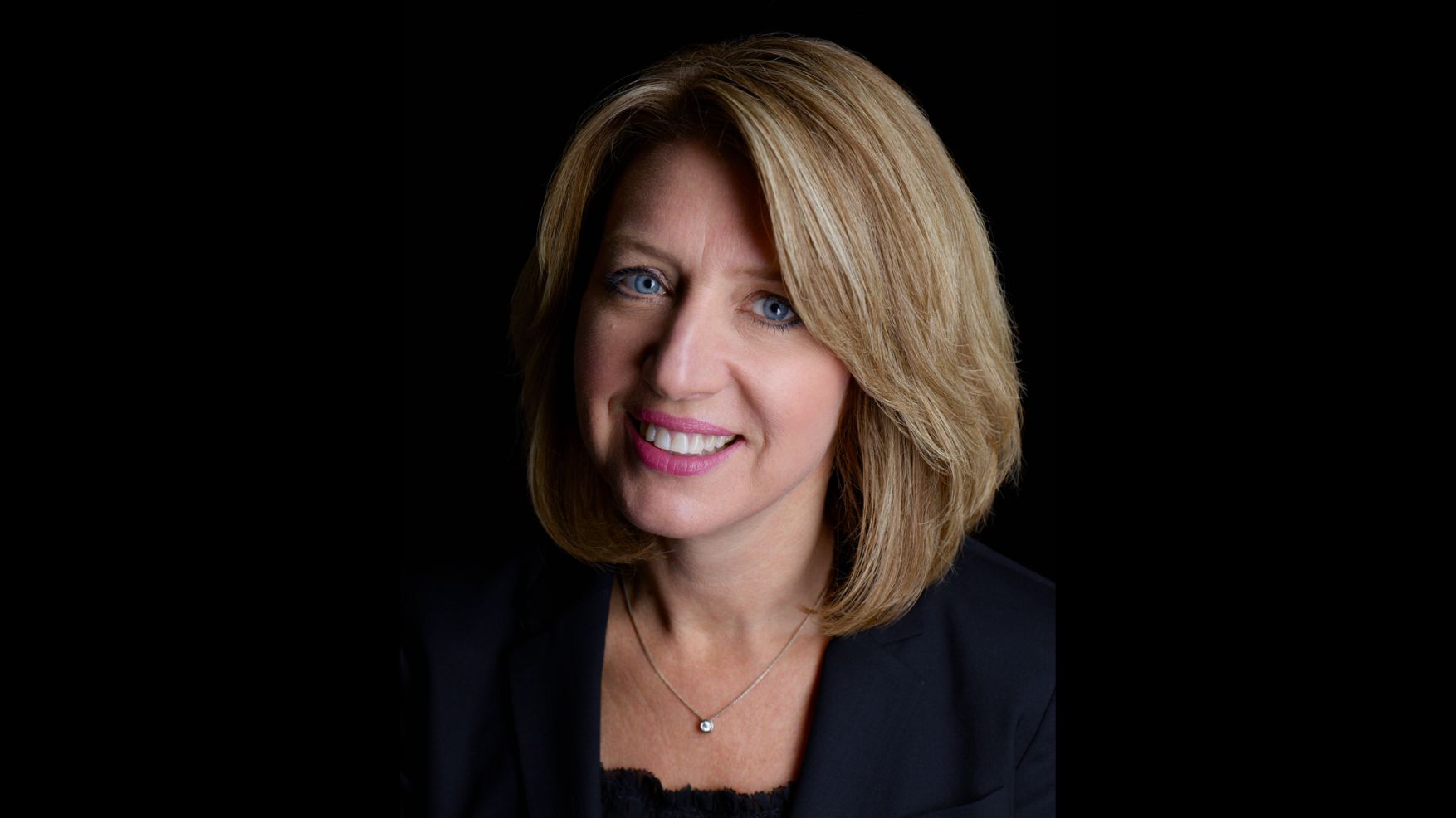 Source: Fortune
Liz Wiseman is a researcher and executive advisor who teaches leadership to executives around the world. She is also the author of several popular books, including New York Times bestseller Multipliers: How the Best Leaders Make Everyone Smarter, and CEO of the Wiseman Group, a leadership research and development firm whose clients have included Apple, AT&T, Disney, Facebook, Google, Microsoft, Nike, Salesforce, Tesla, and Twitter.
Connor shares, "Through her books and her experiences, Wiseman has shown me how to be a key contributor to our team and our business, as well as opened my eyes to how to best work with others who can contribute in different ways to the same solution."
Having been listed on the Thinkers50 ranking and recognized as one of the top leadership thinkers in the world, this comes as no surprise.
Follow Liz:
9. Terri C. Burns, Partner at GV (Google Ventures)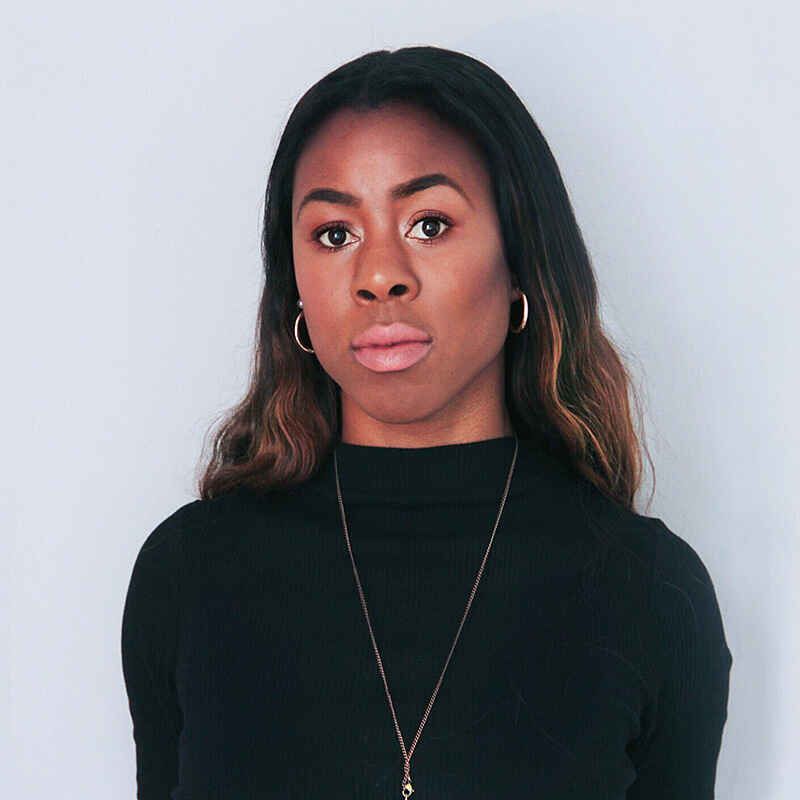 At just 27, Terri C. Burns is the youngest and first-ever Black female partner at GV (formerly Google Ventures), and the youngest member of the Board of Trustees at NYU (her alma mater).
In addition, she is an angel investor at her own investment collective, TLC and serves as a Kauffman Fellow, a development program for entrepreneurs funded by Silicon Valley investors. She was named as one of the 2021 Forbes "30 Under 30."
Brie Rangel reflects, "Terri Burns is someone to watch out for and look up to. She graduated NYU with a computer science degree, soared in her time at Twitter as a product manager, and is making history at Google. She's incredibly successful already for this stage in her career. I admire her drive, how fast she's learned and mastered the necessary skills to navigate in the business world as a woman, and her unique ability to ask just the right question to make you think differently."
Follow Terri:
10. Brené Brown,

Author and Speaker
Though she is not in marketing, sales, or business, the first person to come to mind for IMPACT's Jolie Higazi was Brené Brown.
"She's not in marketing, but she teaches a lot in terms of leadership, living a good life, and coaching.
She's super real, and I feel like that's something we all can learn from regardless of the industry we're in: learning to be who we are and feeling we have to put on another coat or jacket when we get to work… It's funny, it's something I work on with content clients to do — show your personality in your content. You're not trying to put on a formal suit — 'this is what good content sounds like' — just be yourself.
She's also a great example and teacher of what it's like to be vulnerable, and that's needed in business. You need to be vulnerable to be creative in business; to take a chance, to be willing to fail.
I just love that. What are new things I can do? What are things I can do to help my clients? Things I can do to grow professionally and sometimes fall on my face?
Then on a personal level, how can I implement these values into my life and just make life better? Whether I'm talking about business and work or home. She's a rockstar woman.
I also loved how she handled the Spotify backlash by taking time to regroup and come to her own decision instead of just what segments of her fans wanted her to do. She's a great model of pausing and staying true to our core convictions, even if it upsets some people."
Follow Brené Brown:
11. Nicole Pereira, CEO at Remotish

Source: Remotish
Nicole Pereira is the CEO of HubSpot Partner Agency Remotish and self-declared "recovering marketer."
She takes a fairly unexpected approach to her thought leadership, preaching flexibility, connection, and authentic communication above all else.
Connor nominated her, saying, "I always appreciate her candor on LinkedIn about herself, her company, and the way of the world. She's a communicator and leader I always look to see, and [I] enjoy seeing her honest learnings, wins, and challenges that she faces as a HubSpot Agency Owner."
Follow Nicole:
12. Kim Scot

t,

Author, Founder of Candor Inc.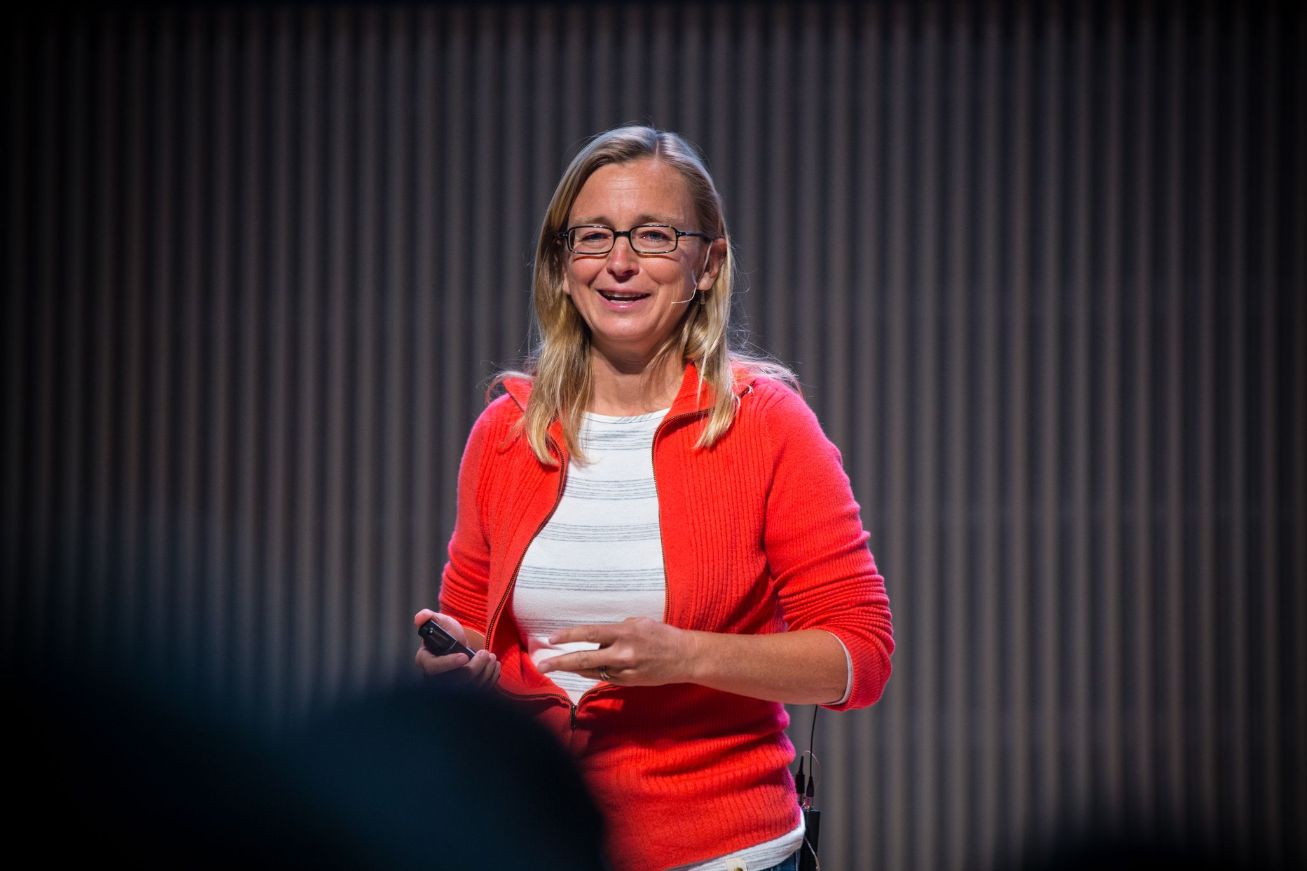 Source: Firstround Review
Kim Scott is the author of the renowned books, Just Work: How to Root Out Bias, Prejudice, and Bullying to Build a Kick-ass Culture of Inclusivity and Radical Candor: Be a Kick-Ass Boss Without Losing Your Humanity, as well as co-founder of Candor Inc.
Prior to this, Kim was a CEO coach at Dropbox, Qualtrics, and Twitter, among other tech companies, a member of the faculty at Apple University, and led AdSense, YouTube, and DoubleClick teams at Google.
Her business, tech, and leadership experience is vast and she certainly has a ton to share.
Follow Kim:
13. Sheryl Sandberg,

COO of Meta (Formerly Facebook)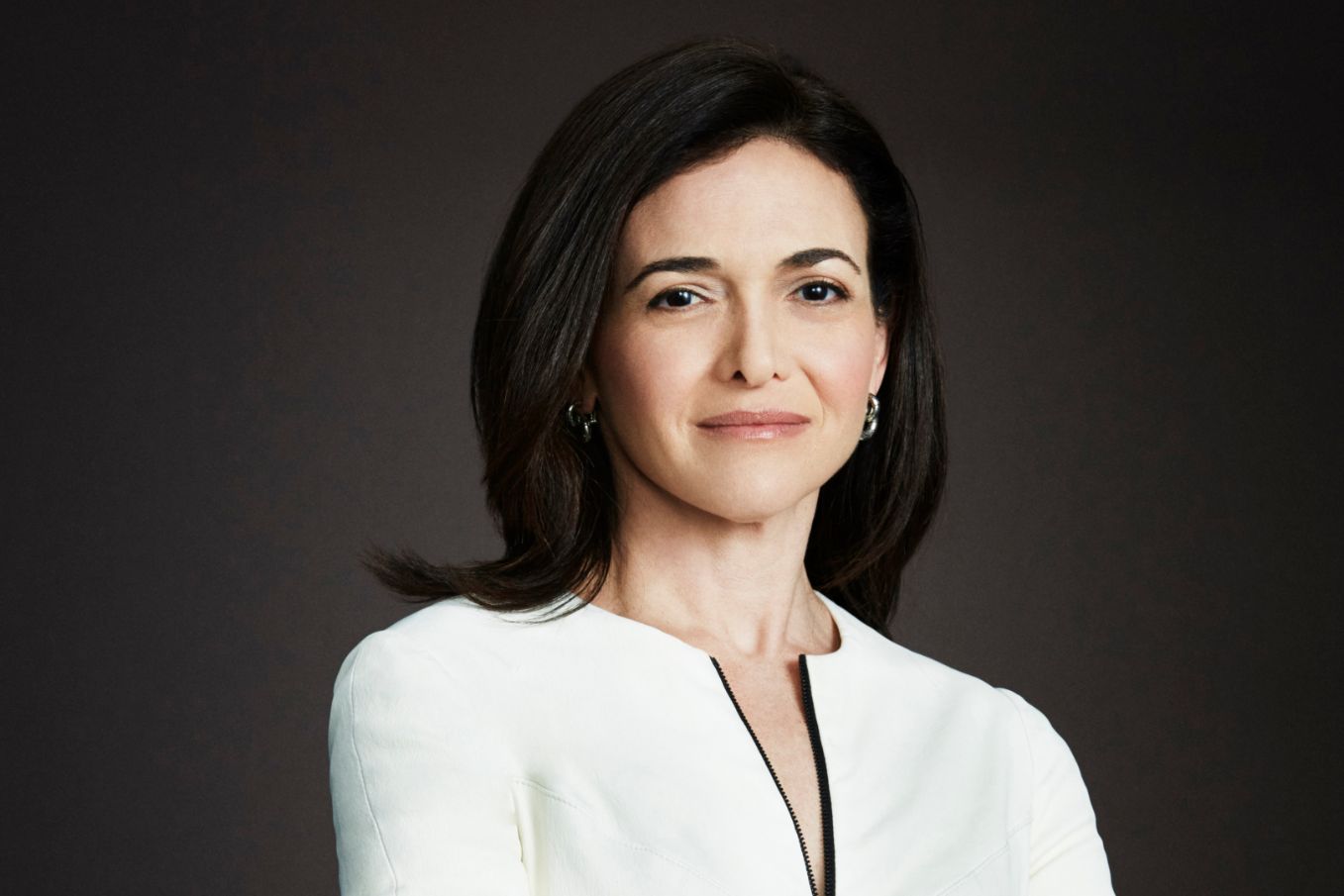 Source: Weforum
Since 2008, Sheryl Sandberg has been most widely known as the COO of Meta (the parent company of Facebook). This even earned her a place on Time's 100 more influential people list in 2012 and is discussed heavily in her book Lean In, but her impressive resumé didn't start there.
Prior to joining Facebook, Sandberg was vice president of global online sales and operations at Google, and was heavily involved in its philanthropic arm, Google.org. She also served as chief of staff for U.S. Secretary of the Treasury Lawrence Summers, working on health projects in India dealing with leprosy, AIDS, and blindness.
In addition to her work at Meta, Sandberg sits on the board of The Walt Disney Company, Women for Women International, the Center for Global Development, and V-Day. She is a widely successful voice and presence in the business space and has a great deal of lessons and insight to share with women in the professional world.
Follow Sheryl:
Support female voices, leaders, and, businesses
Today, more than 50% of professionals in marketing, advertising, and public relations identify as women, and there are 12.3 million women-owned businesses in the country. The total global income of women is expected to grow from $13 trillion to $18 trillion in the next five years.
Yet, we so often forget to give these inspirational women their due.
Support female-owned businesses. Amplify female voices, and hire and encourage female leaders.
In the meantime, share this list with your team or peers on social media so that we can start the work today, and if there's anyone you think I should have included, feel free to shoot me a tweet @ramonasukhraj.
Free Assessment:
How does your sales & marketing measure up?
Take this free, 5-minute assessment and learn what you can start doing today to boost traffic, leads, and sales.