International Women's Day: 14 remarkable women who inspire and motivate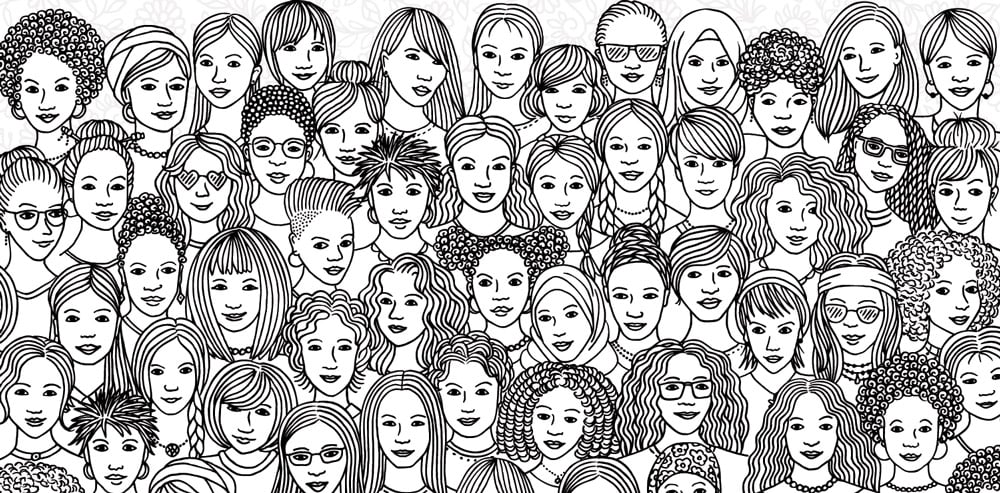 About a year ago I decided to live by myself...in my own apartment...single.
(Hold for gasps.)
In my culture, this makes me a bit of a rebel.
You see, traditionally, women are expected to live with their parents until marriage and if they don't marry, well, we just try to avoid that as much as possible.
This is not uncommon for many around the world.
It wasn't long ago that women everywhere were only expected (and allowed) to become two things in life: a wife and a mother.
We didn't have the freedom to choose a career or education or really anything outside of these roles.
Heck, this summer, it'll only be 100 years since we even earned the right to vote in the United States.
But things are steadily changing.
Today, women constitute slightly more than half of the college-educated workforce in the United States and the number of women in senior leadership positions climbs.
The professional roads we can travel now lead in many different directions, but they still can be also fraught with obstacles and circumstances of all varieties.
Some women opt to be stay-at-home mothers, while some pursue careers — others do both.
Some never encounter a moment of bias or discrimination based on their gender, while nearly 60% of women — of all racial backgrounds —  report having experienced unwanted comments or jokes about it.
Some women may start their own businesses or climb the corporate ladder and others are overlooked by recruiters 13% less likely to click on their profile than a man's when they show up in a search.
Today, opportunities are abundant, but that doesn't mean the pursuit of them is always easy.
No two womens' experiences are the same, but, in many ways, this is progress.
Women can and are doing anything professionally and personally.
This kind of independence and choice is new and exciting and while we have a ways to go in terms of equality and bias, for the first time in history women of all walks of life have the chance to pursue their passion, test their limits, and contribute in math, science, art, politics, and so much more.
In honor of International Women's Day, I asked our team to share a bit about women they admire and how they have helped shape their lives and careers.

Here are the notable 14.
1. Ann Handley, Author, Keynote Speaker, and Chief Content Officer at MarketingProfs

Professionally, no woman has inspired me more than author, keynote speaker, and Chief Content Officer at MarketingProfs, Ann Handley.
When I first began working in content marketing, I was handed her book, Everybody Writes, and it quickly became the guide for everything I'd come to preach as a writer and editor.
Not only do I admire her fierce advocacy of human, approachable content, but also her powerful, yet genuine presence on and off the stage.
She exudes the authenticity, grace, and humor that she champions and I'm forever in awe of her. - Ramona Sukhraj


2. Mindy Kaling, Writer, Actress, and Producer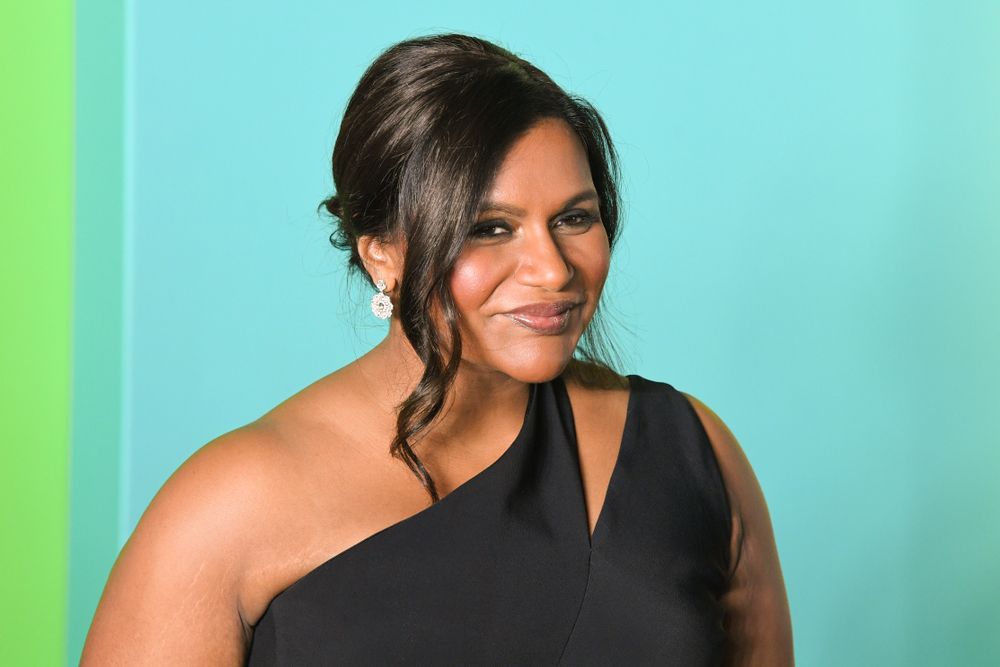 Representation is not something I realized that I craved in my life until Mindy Kaling gave me my first taste of it as a star and writer on The Office and she has never let me down since.
Mindy has been a true pioneer for South Asians — and women in general — in the media and in writing.
She has never been afraid to be unapologetically herself, showing that ivy-league educated women can also be funny, fashionable, and relatable.
She's broken stereotypes and shed light on the unique experiences of Indian-Americans that before went unspoken and ignored.
Seeing her confidence and bravery inspires me to share my stories more openly and even infuse them into my content.
Her grasp of emotion, humor, and the human condition is immensely underrated in my opinion, but she is determined to make sure it's seen. I truly admire everything she's done as a writer, actress, and producer and I can't wait to see her next move! - Ramona Sukhraj


3. Natalia Ginzburg, Author
"As a writer, I've drawn much inspiration from Natalia Ginzburg — an exceptional wordsmith and a master at finding meaning in the small moments that can come to define life. The Little Virtues is an exceptional book that yields insights on every page, in terms of both craft and content." - John Becker


4. The "Fearless Girl"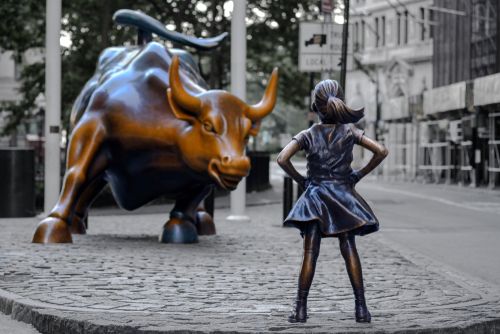 The 'Fearless Girl', the bronze statue that made its debut staring down the iconic Wall Street Bull on International Women's Day in 2017, is the perfect example of the influence of women in the industry.
Yes, I know, she's not real, but her influence was very much so.
Amid the #metoo movement, McCann New York commissioned the Fearless Girl from artist Kristen Verbal for its client State Street Global Advisors.
It was designed to put pressure on corporations to add more women to their boards.
The reaction to the Fearless Girl went far beyond that, as she quickly became a global phenomenon in advertising and beyond, giving little girls around the world a strong icon to live up to, bronze or not. - Kristen Harold
5. Joanna Gaines, Magnolia
"Joanna Gaines is by far my International Women's Day muse, icon, hero, and so much more and there are three reasons why.
Number one is the business-side of her empire. What fascinates me is that she started with a brick-and-mortar shop and turned it into so many streams of revenue; nothing is off-limits.
To have a bakery, still do design, but also have a furniture line. It's remarkable how she took "Magnolia" and turned it into all these different streams of revenue.
Number two is how she puts family first. I've read a bunch of her books and really their morals, their values, the fact that she's just had another child, it's remarkable to me how she can balance it all.
Obviously, it's not easy, but from someone who has just one child and works to balance a full-time job, part-time gigs, and still be a good mom, I have no words for how she's able to all that and still instill such wonderful values in her family.
And last, but not least, but it's the fact that they're modest and humble. She and Chip her husband, they appreciate all the things they've been given and don't take for granted any of their success.
There's something amazing about how humble they are and to me, that adds more fuel to the fire in saying this is someone I want to be like." - Genna Lepore


6. Tiffany Sauder, CEO of Element Three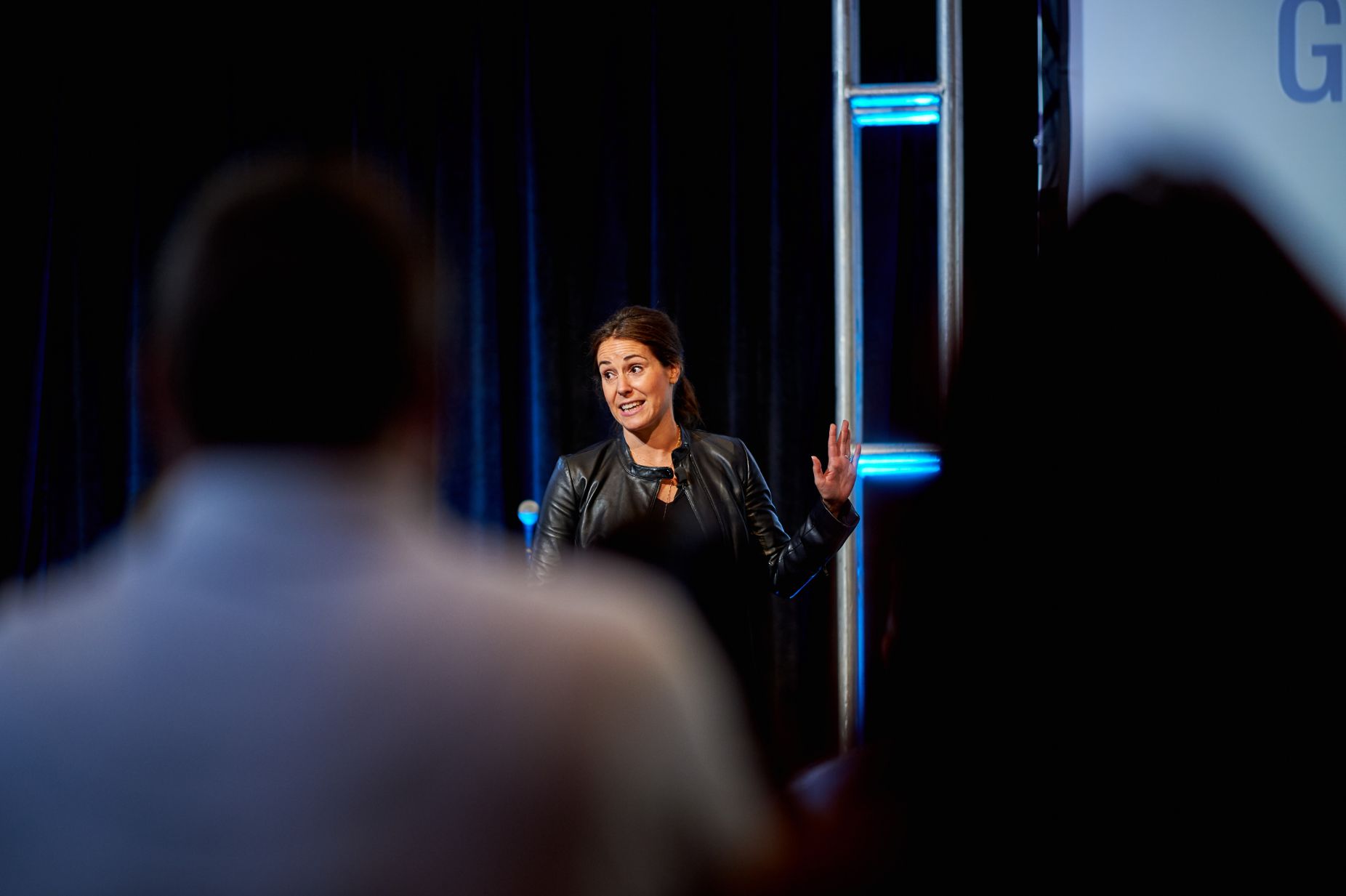 "I've been a fan of Tiffany Sauder, the CEO of Element Three (E3), ever since seeing her speak at INBOUND 2013. I'm constantly inspired by her passion for branding and the way she and the E3 team approach every campaign they work on with so much creativity." - Joe Rinaldi
7. Michelle Obama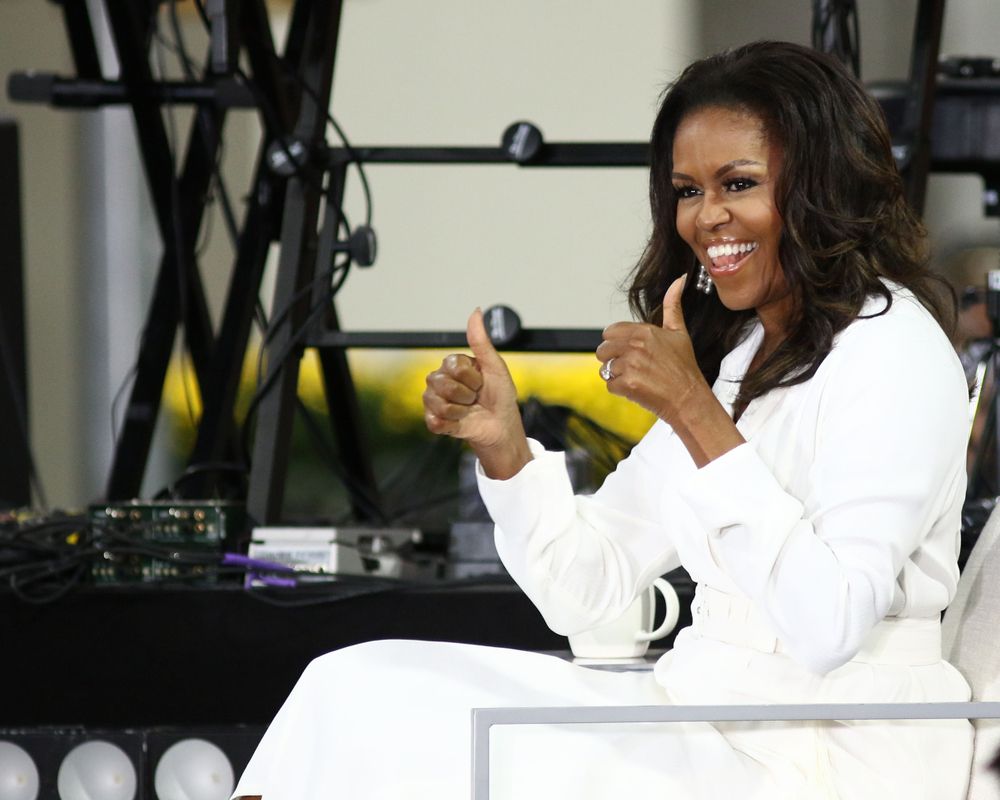 "When I think of a woman I admire I immediately think of Michelle Obama.
I was inspired by her as first lady, but after reading her book, Becoming, my admiration only deepened.
She knows what she wants and determined to accomplish it. She's always looking for ways to make any community she's apart of better and do right by it.
On top of that, she stands behind her beliefs in a composed manner even when she's speaking to a room that doesn't share the same beliefs as her.
Michelle Obama's strength and determination inspires me in both my personal and professional life to speak my mind with confidence." - Karisa Egan


8. Brené Brown
"The first person who comes to mind is Brené Brown. She's not in marketing, but she teaches a lot in terms of leadership, living a good life, and coaching.
She's super real and I feel like that's something we all can learn from regardless of industry we're in; learning to be who we are and feeling we have to put on another coat or jacket when we get to work.
...It's funny, it's something I work on with content clients to do; show your personality in your content. You're not trying to put on a formal suit — "this is what good content sounds like" — Just be yourself.
She's also a great example and teacher of what it's like to be vulnerable and that's needed in business. You need to be vulnerable to be creative in business; to take a chance, to be willing to fail.
If courage and vulnerability are precedents, you'll never be able to be creative or have new ideas because you won't be willing to risk failing.
I just love that. It to me professionally, what are new things I can do? What are things I can do to help my clients? Things I can do to grow professionally and sometimes fall on my face.
Then on a personal level, how can I implement these values into my life and just make life better? Whether I'm talking about business and work or home. She's a rockstar woman." - Jolie Higazi


9. Elizabeth Warren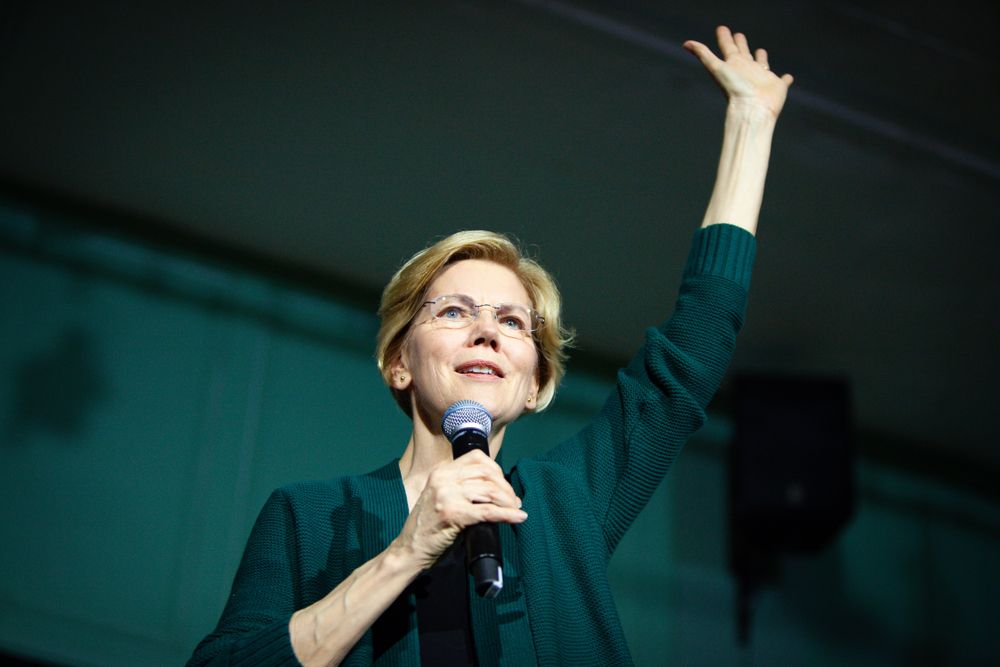 "A woman I admire (in addition to my wife) would be Elizabeth Warren. She's a tireless fighter for what she believes in, she's not afraid to speak the truth to anyone anywhere. She's a role model not only for young women but everyone in our society." - Marc Amigone
10. Meghan Keaney Anderson, HubSpot

HubSpot VP of Marketing Meghan Keaney Anderson has captured my inbound heart for a lot of reasons.
The obvious being the amazing work she does at HubSpot, as well as some of the fascinating conversations I've had with her over time about how the internet has changed and evolved.
But there is also one piece of advice she gave me that has probably had more influence over me than anything else I've heard in the past five years - "Chase ideas, not careers."
I will never, ever forget it, and it's forced me to makes some powerful decisions." - Liz Moorehead


11. Natalie Nagele, CEO of Wildbit
Natalie Nagele is a people-focused CEO of a remote-first company with 32-hour workweeks.
For almost two decades, they have been successful and profitable with employee and customer happiness at the core and, to me, her thoughts on what actually matters to run a successful business are gold." - Morgan VanDerLeest


"Danielle is the perfect example of a creative business owner.
She runs a number of small companies, ranging from Dialup to Branded Fruit and was recently featured in Business Insider for creative use of out-of-stock signage at Costco. 100% worth following for inspiration and out-of-the-box thinking." - Morgan VanDerLeest
13. Kathryn Dibitetto Dun

14. Suzyn Waldman
"Not directly in digital marketing space, but for me, Suzyn Waldman changed the sports broadcasting world forever and has empowered so many women to work in that space.
Her determination to overcome the odds of working in a male-dominated industry is inspiring, eye-opening to the world we live in, and shows how we can all do more to help." - Connor DeLaney


Published on March 9, 2020