Local SEO: How to Optimize Landing Pages for Your Service Area
Derrick Weiss also recommends this free guide, The Inbound Marketer's Guide to Search Engine Optimization.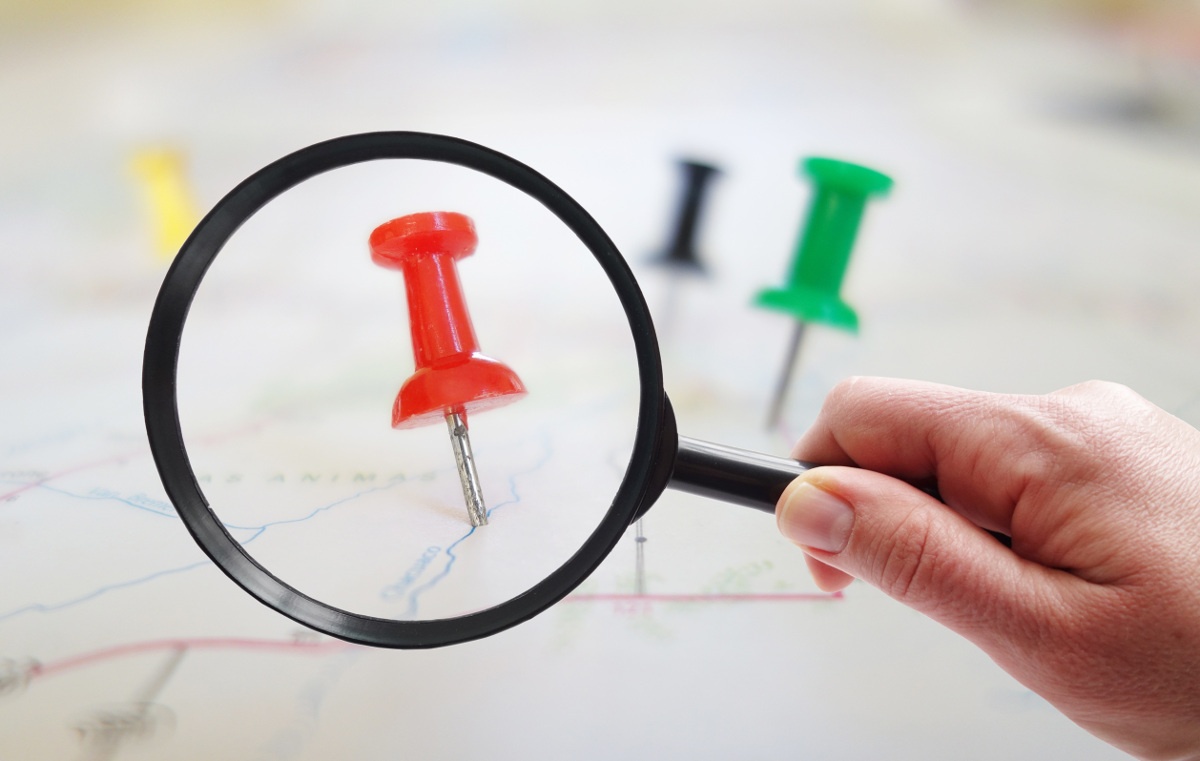 Landing pages are one of the key points in any digital marketing strategy.
You need them for everything - they generate conversions, get more contacts into your database, and help you understand what content your audience is willing to trade their personal information for. They're a big deal.
But what if your business is geographically locked? What if you only specialize in certain locales?
Free Guide: The Inbound Marketer's Guide to Search Engine Optimization
I've talked about the absolute importance of having local citation pages for your business, and getting found in your local service area, but today I'm going to focus on how you can hone in a specific region with a targeted service landing page, designed to attract visitors in that location.
I won't talk about the importance of local SEO, the growing trends around it, or the changes to the Google's algorithm that have impacted it, but if you want to read more on those topics, here you are:
Along the way, I'm going to reference a few IMPACT clients to illustrate my point and cover a few things that are very important when optimizing landing pages for your service area.
Optimizing landing pages for your service area is a four step process:
Researching keywords and locations
Creating content
Templating a layout
Integrating with your website
Let's get started.
1. Find Your Keyword and Location Combination
In this step, you're looking for your keyword, which is going to be service offering + location. Do a quick search for yours, I'll wait.
What you just found is your competition - if you've thought about where you service your customers, then you are probably already ranking, but what we want to do is get you to the top.
The Closet Works Inc., an IMPACT client, is one example we love to use. Go ahead and Google 'custom closet design Philadelphia'. While we have no control over the ads that display (not pictured), The Closet Works comes up first for organic results and that's no mistake.
Out of 27 Philadelphia-based keywords, The Closet Works ranks 1st for eleven, 2nd for nine, and 3rd for four. Over half of those keywords have a HubSpot difficulty score of over 50 as well, so there is very stiff competition.
Read this article for an in-depth look into different keyword tools you can use while you're in this step.
2. Create Content for Your Keyword & Location
So you know you what keyword you want to rank for, and you know the location in which you want to rank. What's next?
The next big step is to create content. To do this, take your keyword and location and use that as a baseline for everything else. Here are the guidelines we've typically followed:
Locally Optimized Content Guidelines
This isn't a blog article, so it doesn't have to be very long - I range anywhere from 300 to 400 words, but depending on your offer and audience, the more the merrier.
Your target keyword and location should be present within each first unique tag. This is the crux of the locally optimized landing page, and will get it where it needs to go in Google's eyes.
Also, don't forget about alt tags on images! They are easily overlooked, but before you skip over them, ask yourself: how often do you look at images on Google? It's another way for searchers to find you (and Google favors pages with imagery), so don't skip this.
But what do you actually write about? Here's a short list:
If you've been keeping up with inbound by blogging, creating premium content offers, and engaging with your prospects, you'll have a really good idea of how what your business does matches up with what customers expect. Write about that.

Rewrite your main value proposition - it should apply to everything you do.

Write about your key differentiators.

Write about your persona's challenges.

Write to your personas.

Write about your process, from start to finish.

Write about common questions asked by prospects during the sales process.

Write about common uses of your service.

Read a testimonial from one of your current customers, and write about that.
Look how we've done it on The Closet Works Inc, website:
And how we've done it on Brennan Enterprises' website:
The content is not the center of the page, but contains supporting elements, is keyword-rich, and is absolutely consistent with the brand's messaging.
Once you've got your content written, you'll need a place for it to live.
3. Building a Locally Optimized Landing Page
I'm not a designer or a developer, but I know what elements need to be present on this type of page. Chances are if you have one service area, you have at least five. If you have at least five service areas, you might as well create a template for the page instead of building them one by one.
So what are the important elements of a service area landing page?
I've grouped them into three categories:
Conversion (Highlighted in Red)
A clear conversion point

Payment options (such as financing)

Any sales or promotions you have going on

Any guarantees or promises you offer
Trust Factors (Highlighted in Blue)
Reviews from customers (you can use a direct feed from a website like Guild Quality)

Industry association membership

Certifications by government or third-party associations

Rich content (such as a slideshow, process video, or meet the team video)

Links to citation pages (such as Guild Quality, Yelp, Angie's List, etc.)

Awards for service
Visuals (Highlighted in Orange)
Gorgeous imagery (especially if your service is visual)

Brands your service features (if applicable)

Extended service offerings

Map of the area
These pages are designed for conversions, and with all of these elements in place and a clear value proposition, visitors are far more likely to convert.
Explore the full page on Window Replacement for Fort Worth, TX, you won't see everything you need to see if you don't interact with the page.
4. Integrating Your Service Area Pages with the Rest of Your Website
This is the important part - how does someone on your website find your service area page, and how does someone on your service area page get to your website?
Since the service area page has everything a visitor needs to convert, does this even matter?
The answer depends on your website. A good place to start is the footer. You can include your service area either as links, as a drop-down, or similar to direct people to those pages, as well as signal Google that your business services those locations.
Once you have enough unique pages, you might need a service area page that lists all of the locations you've made pages for. It should definitely have a map.
But wait, there's more! You can also have hidden landing pages (not linked on your website) specific to each service area. Their existence is necessary because not everyone is going to find your website the way you think they will. They'll pop up for certain keywords, and give searchers another way to get to your website.
There's another route you can take, which we've done here for Brennan Enterprises. Note the drop-down present in the header on every single page. This makes it incredibly easy for someone to search for their location, or choose from a list. It'll also stay with that location for the rest of your time on the Brennan Enterprises website.
Your Next Steps
There you have it! You're now an expert on local SEO and know how to put together a landing page for your service area, wherever that may be.
Make sure you follow that magic four step process: research everything and get to know your competition, create content for the page, template the layout for multiple service areas, and integrate it into the core of your website.
Happy Inbounding!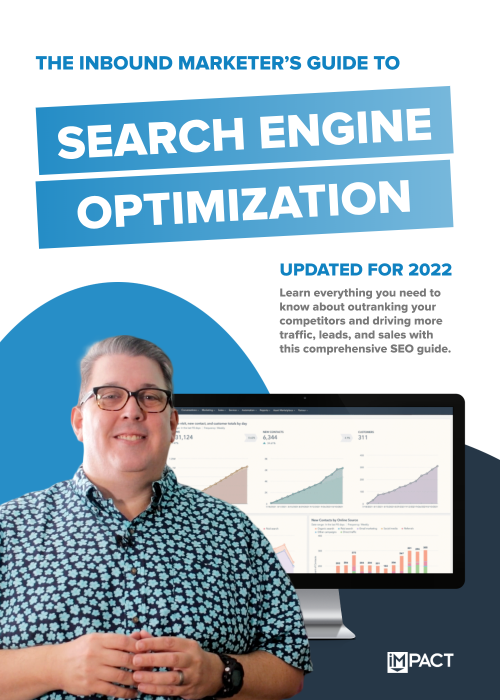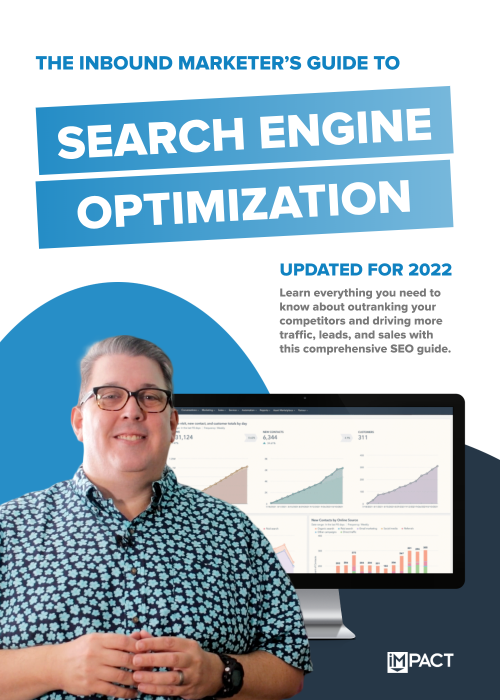 Free Guide:
The Inbound Marketer's Guide to Search Engine Optimization
Generate more traffic, leads, and sales with search engine optimization
In this free guide, you will learn:
What search engines are and who uses them.
What search engine optimization is and how it works.
Best practices for search engine optimization.
Published on March 15, 2016