New Attribution Metrics Make Amazon An Even More Appealing Ad Platform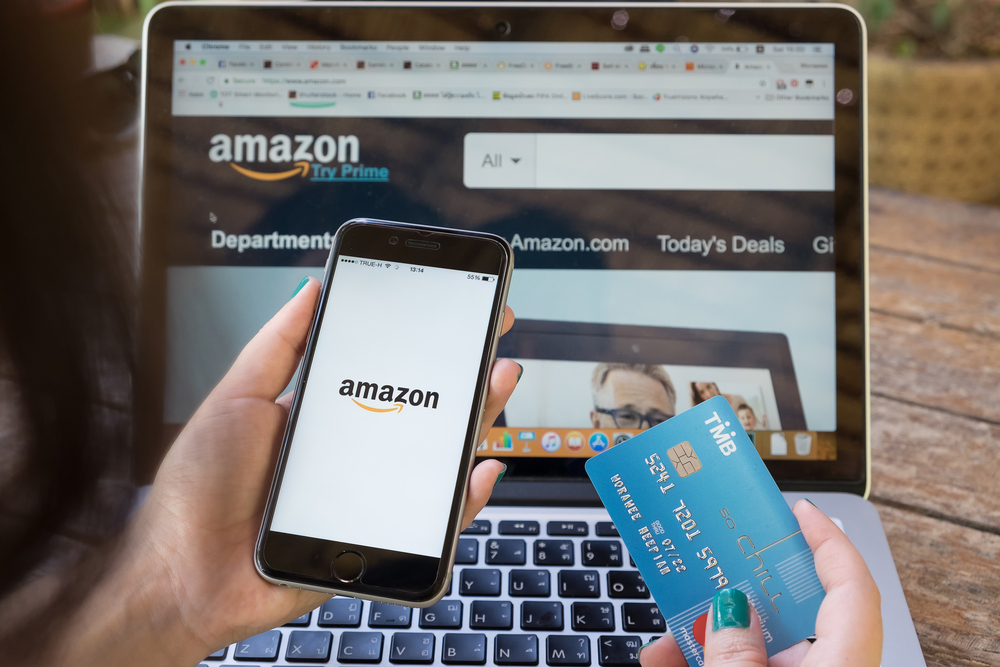 Amazon has been making powerful strides to solidify their place in the paid ad space in 2019.
Last week, they announced a new set of metrics that will allow advertisers to measure their true ROI.
In other words, data on if the ads actually generated new customers.
These new metrics are called "new-to brand," and are aimed to better track attribution of new sales back to ad performance.
What Does "New-to Brand" Measure?
New-to-brand metrics measure ad conversions that lead to a purchase by customers that haven't brought your brand's products in over 12 months.
In other words, it segments your purchases from ad conversions into existing customers (ones who have a history of buying products from your brand) and new customers, who have not.
Amazon stated that they created these metrics in an effort to "help advertisers identify strategies that can drive customer acquisition and efficient business growth on Amazon."
Types of Data
Amazon also includes several other data sets in this metric set to help marketers really understand what is happening when a customer views their ad.
Beyond just the total number of new-to-brand purchases, Amazon also includes:
New-to-Brand Purchase Rate: This can help marketers see what their existing vs. new purchases look like, at a glance. If you're seeing a very low segment is actually new to your brand, it's an indicator that many of your ad-converting customers are already familiar with your brand and its products. This is expected if you're running mainly retargeting ads, but if your goal is brand awareness, you may want to adapt your strategy.

Cost Per New-to-Brand Customer: How much are you actually spending to get one new customer? Any marketer knows how to calculate your acquisition rate, but actually having this metric presented to you in the ad portal can really help you consider if your efforts are paying off, or if it's time to re-think your approach.
Currently, new-to-brand metrics are available for video, display, and sponsored brand ad campaigns run on Amazon.
Huge Step Forward in Amazon Advertising
A big pain point with paid ads is attribution - how can you actually tell that you're getting the ROI you need to justify the ad spend?
Amazon recognizes this and is starting to take steps to rectify it.
The truth is, there are countless factors that can motivate a consumer to make a purchase. It might have nothing to do with seeing an ad, or it might have everything to do with it.
In the past, marketers have relied mainly on impressions, clicks, and user activity to determine if these efforts are paying off - but these won't necessarily tell the entire story.
Unlike top ad platforms Google and Facebook, Amazon has the advantage of having an audience that is familiar and ready to buy directly on the platform itself (rather than needed to leave the platform to go to the business's website), so there is tons of data there that can be extremely helpful in determining user intent and behavior when converting on ads.
By knowing if ads are truly attracting new customers or simply a convenient option for return customers to make a purchase, marketers can better determine if this ad is accomplishing what it was set out to do and reconsider their ad spend.
This option will definitely help marketers and advertisers better optimize and improve their ads over time, which will, in turn, help them grow their customer base on Amazon & for their brand as a whole.
This new feature makes Amazon an even more eligible ad option for digital marketers, especially those with physical products.
It will be interesting to see how this affects Amazon's ad revenue and popularity compared to other platforms and improves ad performance for brands.
Free Assessment:
How does your sales & marketing measure up?
Take this free, 5-minute assessment and learn what you can start doing today to boost traffic, leads, and sales.