Snapchat is betting big on Bitmoji fashion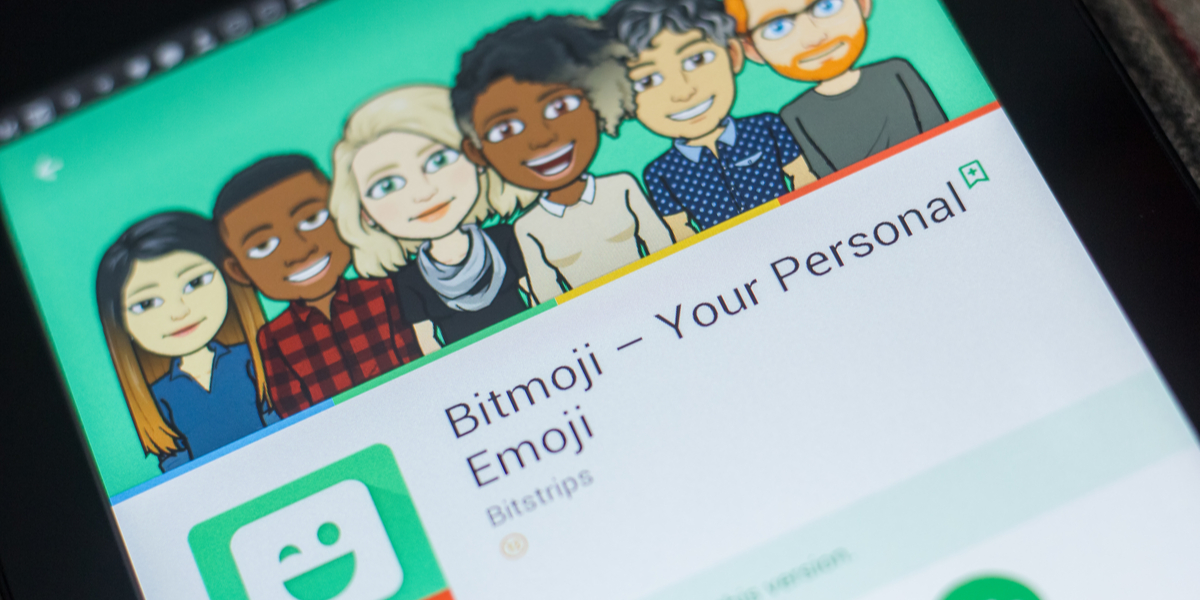 Snapchat is teeing up to become an interesting player in the fashion world and their latest move looks to be a feature that allows a user to dress their Bitmoji avatar in a range of real-world outfit options from real-world retailers.
Before you stop reading because you don't care about social media-based cartoon fashion, hear me out. This news has the potential to affect how you market your brand in the future, regardless of your industry.
Why this 'cartoon' fashion is big news for all brands
A recent patent filed by Snap gave us a sneak peek into how this new feature for customizing Bitmoji avatars will work. Basically, the plan is to allow retailers to create Bitmoji versions of their products that are for sale on their websites. This then trickles down to the end user, who will be able to clothe their Bitmoji in real-world outfits.
🎓 IMPACT+ course: Fundamentals of social media for business
It's a perk for the Bitmoji who now has great fashion, a perk for the user who gets to "try on" clothes from retailers they enjoy, and a perk for the retailer who gets to showcase their new items in an exciting and interactive way.
Snapchat has been testing partnerships with retailers for a little while now, like their collaboration with Levi's in early December, which offered several outfit choices based on actual Levi's garments.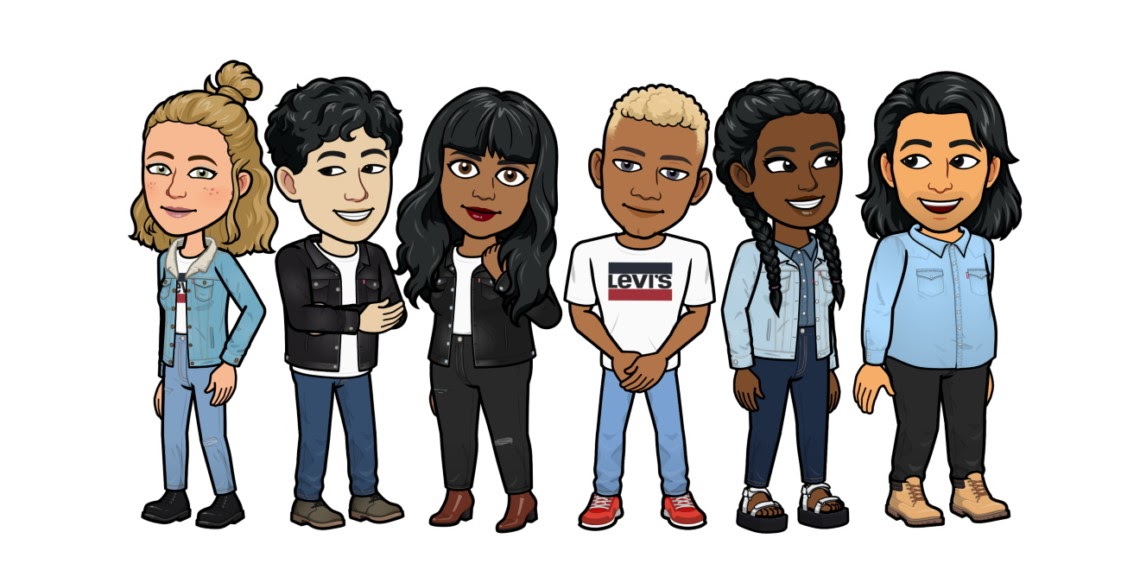 Source / Social Media Today
But this new patent would allow users to mix and match clothing items, which has benefits for both the end user and the retailer.
It allows users to get much closer to their personal styles - for example, pairing Levi's jeans with their favorite Jordans - and allows brands to stay focused on their niche. For example, Warby Parker doesn't need to design a whole Bitmoji outfit just to have their brand represented in the Bitmoji world.
With 70% of Snapchat users using Bitmojis, the shoppable fashion items have potential to be seen by a lot of people.
Brand exposure is a battle that clothing companies are constantly fighting. As shopping malls continue to decline, the socialize-and-peruse culture is shifting online. We see this with Instagram and Facebook, where paid media ads offer up products as we organically share and comment on images and videos with our friends and family.
🔎 Related: Snapchat's new dynamic ads will streamline ad creation for brands
With Snap's patent, it looks like they're aiming to join the social-while-shopping game as well. With each garment being linked to an existing product, it should be easy to ask your friend where she got her Bitmoji shirt from and purchase the real life item for yourself.
Why does this matter for your company?
Well, if you're working from home in your pajamas all day and your Bitmoji's antics on Snapchat are as close as you're going to get to expressing yourself through fashion like you used to, this could be your lucky break.
From a marketing perspective, this new technology could open a lot of doors.
It's interesting timing that just as Facebook and Snapchat are poised to take a big hit via paid ads efficacy, this news about a new way to advertise on the platform is coming to light.
Could Bitmoji outfits encourage the fashion industry to stick with Snapchat, even when ad tracking options are further hindered by privacy regulations?
🔎 Related: Facebook Shop supports e-commerce during COVID-19
Could any brand submit a clothing item as long as they are selling it online? For example, let's say you want your Bitmoji wearing a hat with your tree cutting service's logo on it. Brand swag can be a big deal, and if you can get passive marketing by having your Bitmoji avatar wear your gear — why not?
With Snapchat's recent release of full-body tracking tools, is it outlandish to think that fashion shows of the future might have a home on Snapchat?
And what happens when we go beyond fashion and give our Bitmoji a Peloton to ride on or some Away luggage or a Starbucks coffee cup?
The potential with this type of innovation is limitless, and I believe we are only seeing just the beginning of what's to come with this level of virtual brand awareness marketing. The challenge is on Snapchat to carefully choose the direction they go in to avoid over-branding everything and driving users away.
How do you take action on this news?
While we have to be patient and wait to see how this new feature affects app usage, retailer sales, etc., it's wise to keep an eye on how this progresses.
Ask yourself:
How could our brand leverage similar "try on" technology?
How would our competitors leverage this technology, leaving us in the dust?
How can our new product offerings or services benefit from representation via Bitmoji or something similar?
It may sound a little too futuristic right now, but we're getting deeper and deeper into the digital age every day. And those who aren't thinking creatively and staying on the cutting edge are likely to be left behind. So, for now, dream big. Read everything — even patents! And enjoy dressing your Bitmoji in your favorite brands.
Free Assessment:
How does your sales & marketing measure up?
Take this free, 5-minute assessment and learn what you can start doing today to boost traffic, leads, and sales.