New LinkedIn report: The future of recruiting is increasingly internal
Rachel Denney also recommends this free guide: The Ultimate Inbound Marketing Strategy Playbook 2022.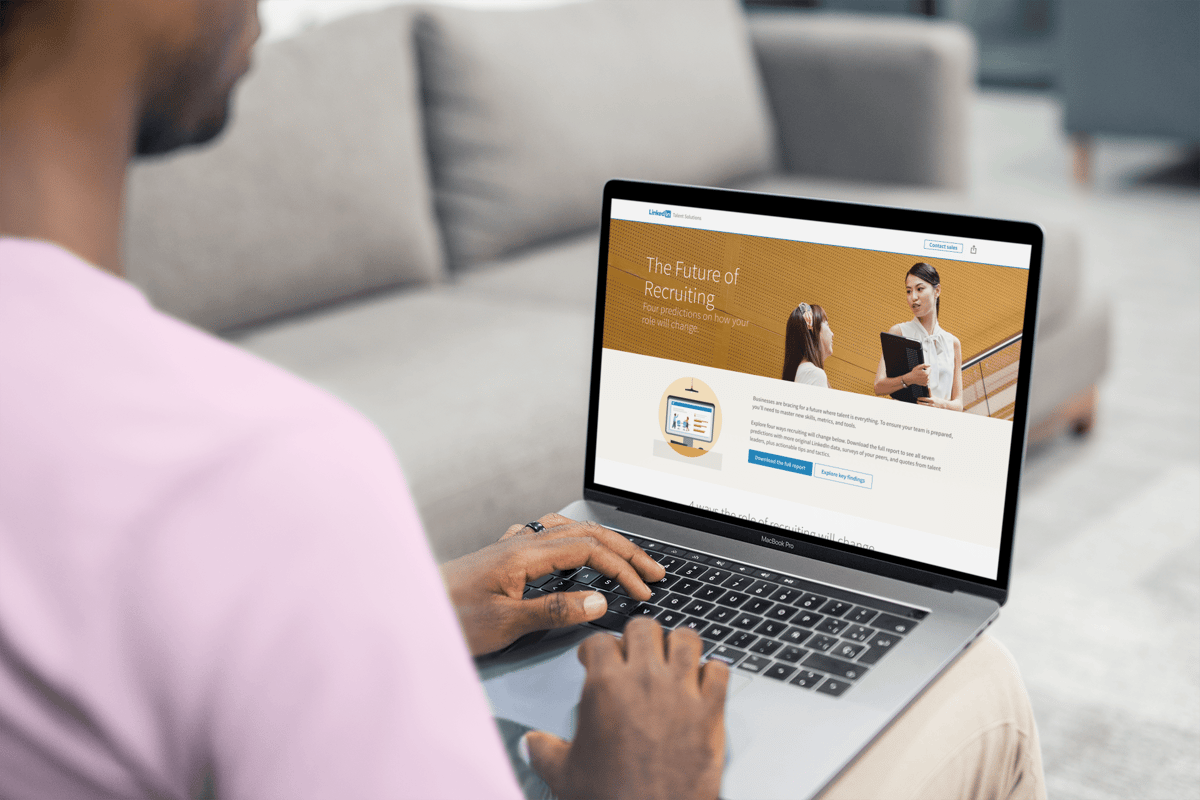 Last week, LinkedIn released a predictive report about the future of recruiting.
Whether your business has an active recruiting department or not, the transformation occurring in how companies search for and retain talent will impact your business.
The unemployment rate of 3.6% in October and the constantly changing staffing demands of your business can make it hard to find talented employees. The fast-paced development of technology will even make it challenging to know what types of skilled labor you may need to search for in the near future.
Free Guide: The Ultimate Inbound Marketing Strategy Playbook 2022
In the report, LinkedIn discusses how changes in the job market will look to professional recruiters and hiring directors. These changes highlight a few factors you may have already seen in your business:
Including the importance of deeper metrics

Improving response time to market shifts

Separating administrative and creative tasks between tech programs and talented recruiters
But business owners need to be willing to change how they see the world. If you know how recruiters plan on finding top talent, you can follow the trends to make sure your company is poised to expand or respond to high turnover. You can also invest in your employees to make sure your company retains your most valuable assets.
The changing future of recruiting
LinkedIn makes a series of predictions based on feedback from thousands of recruiters and HR directors.
First, how recruiters find and cultivate hires is changing. Instead of selling the company to successful professionals, recruiters will quickly shift into business development roles.
All of the data, key metrics, and past experiences of potential hires will be carefully weighed so recruiters can find ideal matches to fulfill specific needs instead of just professionals who excel in a certain role.
To serve this purpose, recruiters themselves will become talent advisors who identify departmental needs and create plans to power future business shifts.
As the function of recruiters changes, so will the way successful recruiters are assessed. Instead of using easy, direct metrics like the number of employee slots filled and the number of interviewees per successful hire, businesses have the analytics tools to take deeper evaluations. This includes examining the hires themselves as an indirect indicator of recruiter performance.
Recruiters are increasingly being measured by the duration of their recruits' employment term. They will also need to be able to handle data analysis programs, advise leaders, and develop strong but passive prospects into active job candidates.
The recruiters who excel at these skills will continue to be in high demand.
The future of recruiters and unconventional employees
The future of recruitment gets even more complex if your business taps into multiple different employment channels. These include full-time employees, term-length contractors, and contractors who work on a project-by-project basis.
Each employment style comes with trade-offs for your business — ranging from the costs of holding onto full-time employees to the perks of crowdsourcing talent only during your peak business seasons.
Skilled recruiters will be able to predict your business needs ahead of time and advise your executives on the best path forward for different initiatives and directional changes. Far from just recruiting new hires, future recruiters will have the knowledge to match your business's needs with the best contractor platforms and skilled professional types, minimizing onboarding friction.
Recruiting vs. talent development
LinkedIn also predicts a growing focus on training internal employees to fulfill new roles and develop key skills as markets and technologies change.
Letting employees go and taking on new hires every time a new technology comes available is a poor long-term strategy. At the same time, job roles aren't as static as they were even five years ago, and they'll be even more fluid in the future.
Recruiters, instead of looking at applicants' resumes, will soon be looking at internal employees' performance records to find strong matches. A focus on talent development will encourage loyalty, job satisfaction, and more stable performance. As an added perk, internal transfers will remain a far more cost-effective option than firing and hiring.
What businesses should do to gain and retain top talent
Even if you currently have a small team of professionals at your company, it's important to plan for the future with a strong business development focus. The first step is to hire a recruiter or recruiting team that can advise other departments and help your company prepare for business shifts.
Another important step, according to the report, is determining how your business should prepare to fill staffing needs in the future. Do you want to transform purely through expansion and replacing defunct roles with new employees? Or do you want to incentivize your employees to stay long-term and grow into new roles?
An agile recruiting team can help solidify channels to find new talent and focus on talent development so strong employees can transition into more specialized positions. American Airlines made the news earlier this year for focusing on talent strategies instead of traditional recruitment.
Changing your hiring and recruiting practices now can help your business start tracking key performance metrics and developing a robust pool of data for future needs. Your company will also be able to move flexibly to fulfill employment needs between internal transfers, new hires, and contract workers.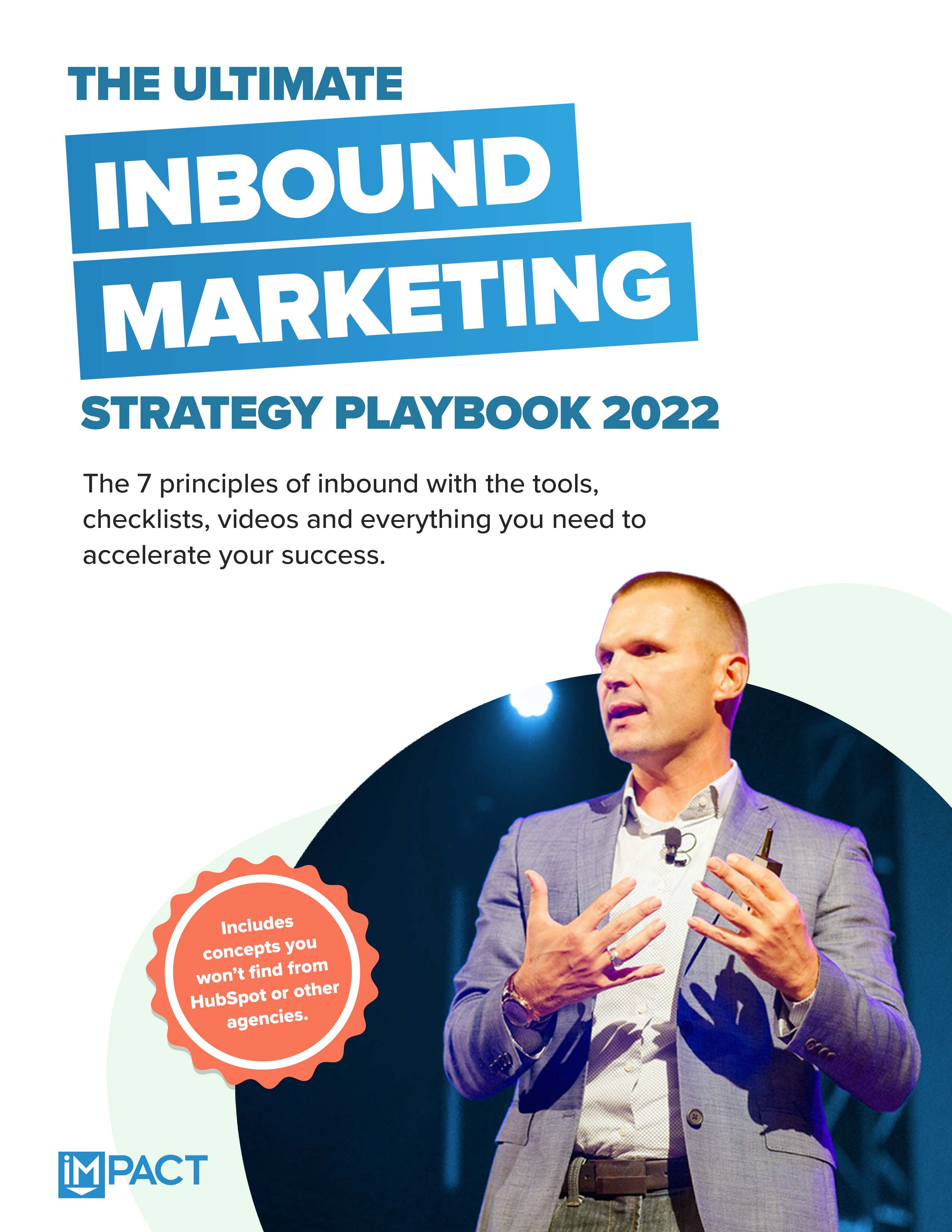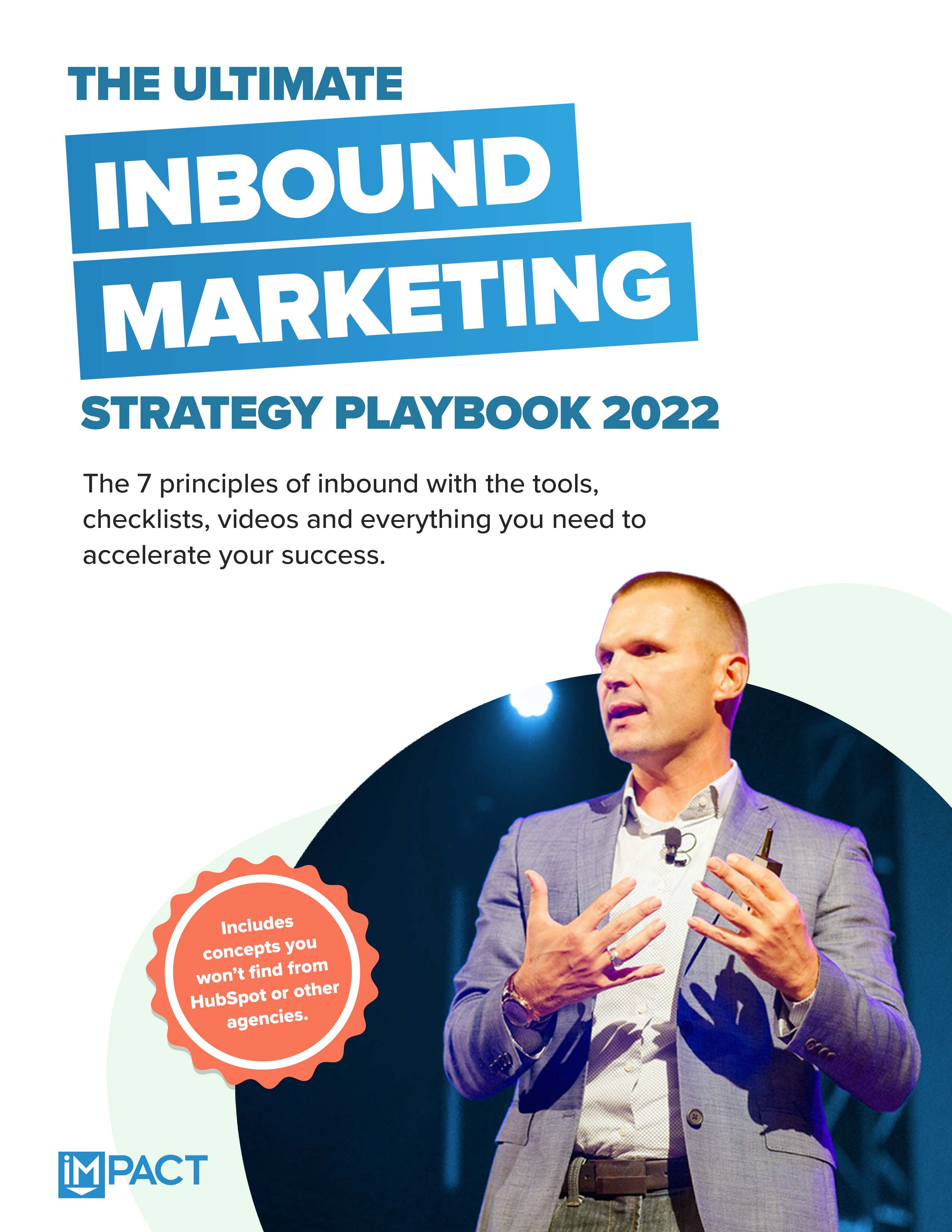 Free Guide:
The Ultimate Inbound Marketing Strategy Playbook 2022
Take your inbound strategy to the next level
Master the 7 principles of highly effective inbound marketing
Dramatically improve your inbound sales
Get more buy-in at your company
Published on November 6, 2019