New report: Paid ad budgets are being slashed, platforms are reacting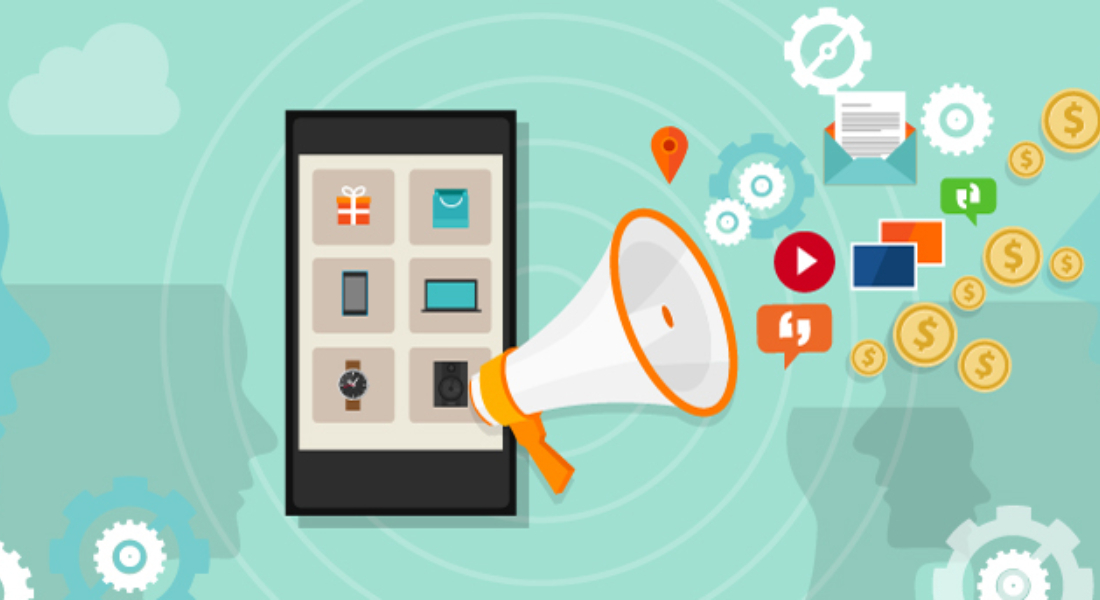 A newly-updated report by eMarketer out this month has changed its forecast on paid media spending to be even lower than previously thought.
Originally documented by Greg Sterling, the eMarketer report shows a further drop forecasted for Q1 and Q2 2020 ad spend — offering further insight into how the global market is shifting due to COVID-19.
The report takes the previously forecasted $28 billion and reduces it to between $25.5 billion on the moderate end of the forecast and $23.8 billion on the more severe side of things.
A drop of between $6 and $8 billion… that's a big decrease either way.
The range of forecasts is attributed to the possible outcomes for paid search marketing.
Sterling notes that eMarketers report "assumes a pull-back starting in March and overall second-quarter year-over-year declines of 20% to 29% through the end of the quarter."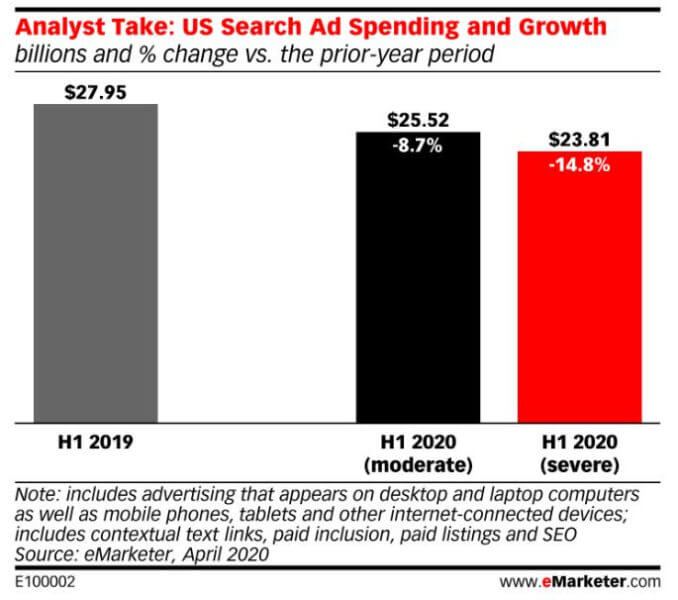 Social media platforms respond
Social media has seen increased traffic during the COVID-19 quarantine, but that hasn't translated to increased sales.
Anticipation of how the market would likely be changing spurred Twitter to take action.
While Twitter's actual usage is up, when it comes to paid advertising, "the company is preparing the market for a potential steep drop-off."
This makes sense as marketing and paid budgets are usually the first things slashed in a downturn — and that's the current mindset for many brands (although some companies are leaning into the shift).
Facebook is forecasting big drops in ad revenue from its platform for 2020, roughly $15 billion, and Google is anticipating a decrease of roughly $28 billion in ad revenue for 2020.
What does it mean for you?
As the big ad platforms are bracing for what the next few months could look like, what does it mean for your marketing strategy?
Depending on your specific situation, this could be a potential opportunity to overtake the ad rankings that your competitors are forfeiting with their reduced ad budget.
The pandemic has shaken up the way companies are operating, forcing many to learn how to market and sell in a digital-only world. It's also changed how consumers have to do business with brands, many of whom are spending less as they wait to see how things will pan out.
The sudden changes make it necessary to capitalize on the new search behaviors and trends that we're seeing for specific industries.
If you're in the food business, you might want to lean into keywords like "delivery" and "curb-side pickup". It's important to check the trends for your specific industry to see where you can still thrive organically and in paid media, budget pending.
Due to the rapid pausing of budgets, you may find that your Cost Per Click (CPC) or Cost Per Impression (CPM) price has dropped with your competitors.
With fewer companies vying for the same keywords, it'll be important to monitor exactly how the CPC and CPM changes — and if there are new keywords you might be able to take advantage of.
With many companies being remote for the first time due to COVID-19, you may find yourself struggling to get your footing in this new digital workspace we're in. But you're not alone. We've created ways to help you get back on track and set your company up to weather the storm.
Free Assessment:
How does your sales & marketing measure up?
Take this free, 5-minute assessment and learn what you can start doing today to boost traffic, leads, and sales.