New Tripadvisor tool can help you manage reviews on multiple platforms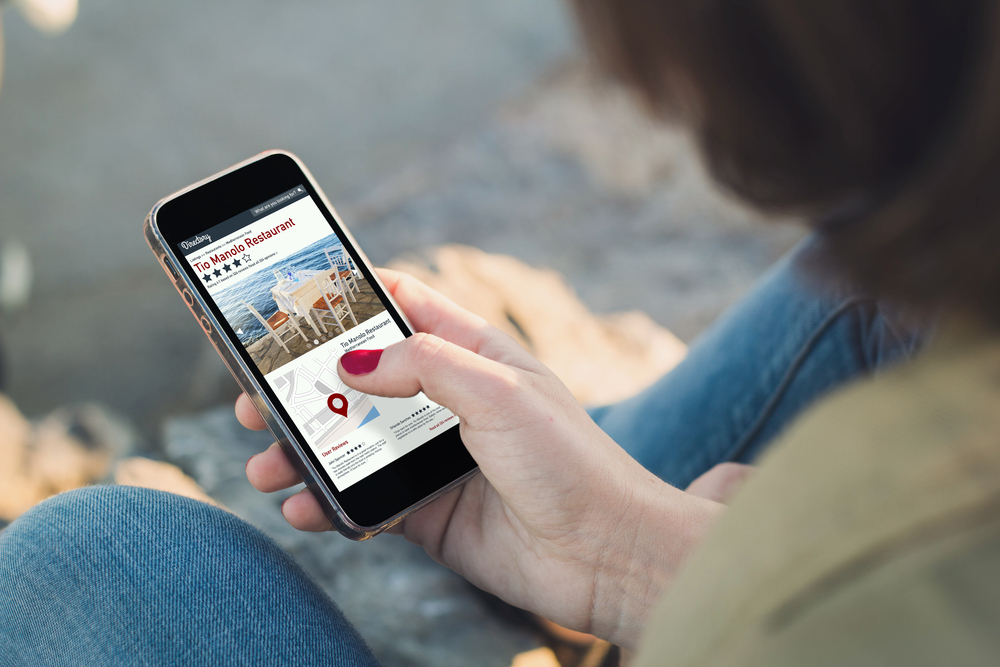 When you own a local business, you know all too well that your business lives and dies by reviews. Just one or two bad ones could spoil the effects of a dozen or more positive ones.
Why? It's simple. People trust reviews as much as, if not more than, word-of-mouth recommendations. As businesses continue to grow online and through mobile apps, their reputation is increasingly being decided by online reviews.
Here are some interesting statistics about the impact of reviews on local businesses:
82% of people are put off by negative reviews
82% of people read online reviews for local businesses
97% of people who read online reviews read business' responses to reviews
People read on average 10 reviews before they feel they can trust a local business
The reliance that consumers have on reviews, and especially their interest in reading business' responses to reviews, is why the new tool Tripadvisor just announced, Review Hub, is so exciting for local business owners and their reputation management teams.
Here's what local businesses who rely on reviews to connect with their customers and stay in business need to know.
What is Tripadvisor's Review Hub?
The new tool Tripadvisor just announced is called "Review Hub." The name is pretty descriptive as this is, essentially, a hub for reviews. It aggregates reviews from across the internet and puts them into one place that business owners can easily access.
All you have to do is log in to your account and you'll see a dashboard with an aggregate of your reviews from across major review sites. You'll never again need to worry about logging into individual review sites or doing a Google search to find out what people are saying about you.
Right now, Review Hub only aggregates reviews for restaurants and dining establishments. There is no mention of Tripadvisor branching this service out to other industries in the press release.
According to the company's press release, this new portal will allow restaurant owners to see and respond to consumer reviews from across the internet, including Google, Facebook, Tripadvisor, The Fork, Yelp, and other major review sites.
Restaurant owners will simply need to log in to their portal and reviews from all the major review sites will be available on their dashboard.
Reviews are aggregated and displayed as a snapshot, so restaurant owners can see trends and understand how their restaurant is being rated on different review sites. They can then take a deeper dive by reading and responding to individual reviews.
Why is Review Hub a game-changer for local businesses?
Tripadvisor ran its own study to determine just how important reviews are in helping travelers decide which dining establishments they want to visit. The study surveyed 23,292 Tripadvisor users in 12 markets globally across Asia, Australia, Europe, and the United States.
Researchers found that 63% of those surveyed would be more likely to make a reservation if the restaurant owner responded to the majority of reviews, and 77% said they would be more likely to make a reservation at a restaurant when business owners left personalized responses to reviews.
Because so many consumers rely on reviews when they're deciding whether or not to visit a local establishment, it's essential for local businesses to have a way to manage their reviews. But going into each individual review site on a regular basis is just not practical for most business owners.
Now, restaurant owners have an easy way to stay on top of their reviews so they can respond to reviews, both negative and positive, quickly.
Another thing to consider when we talk about the importance of reviews for local businesses is the prevalence of fake negative reviews. As we've talked about before, knowing how to identify, report, and respond to fake reviews is crucial for any local business.
With this new tool from Tripadvisor, local restaurant and dining app owners can read new reviews from across the internet and identify fake ones faster than ever.
How does a restaurant get access to Review Hub?
Review Hub is available for restaurants and dining apps anywhere Tripadvisor operates.
As you may have guessed, something as useful as Review Hub isn't available to restaurants for free. It's a subscription-based service that restaurant owners, operators, and digital marketing teams can subscribe to on either a monthly or annual basis.
You'll need to register for a Review Hub account before you can see how much a monthly or annual subscription will cost. You can expect to pay less per month when you register for an annual account.
Free Assessment:
How does your sales & marketing measure up?
Take this free, 5-minute assessment and learn what you can start doing today to boost traffic, leads, and sales.