How to optimize for Google AdWords in 2020: 50 tips to increase clicks [Infographic]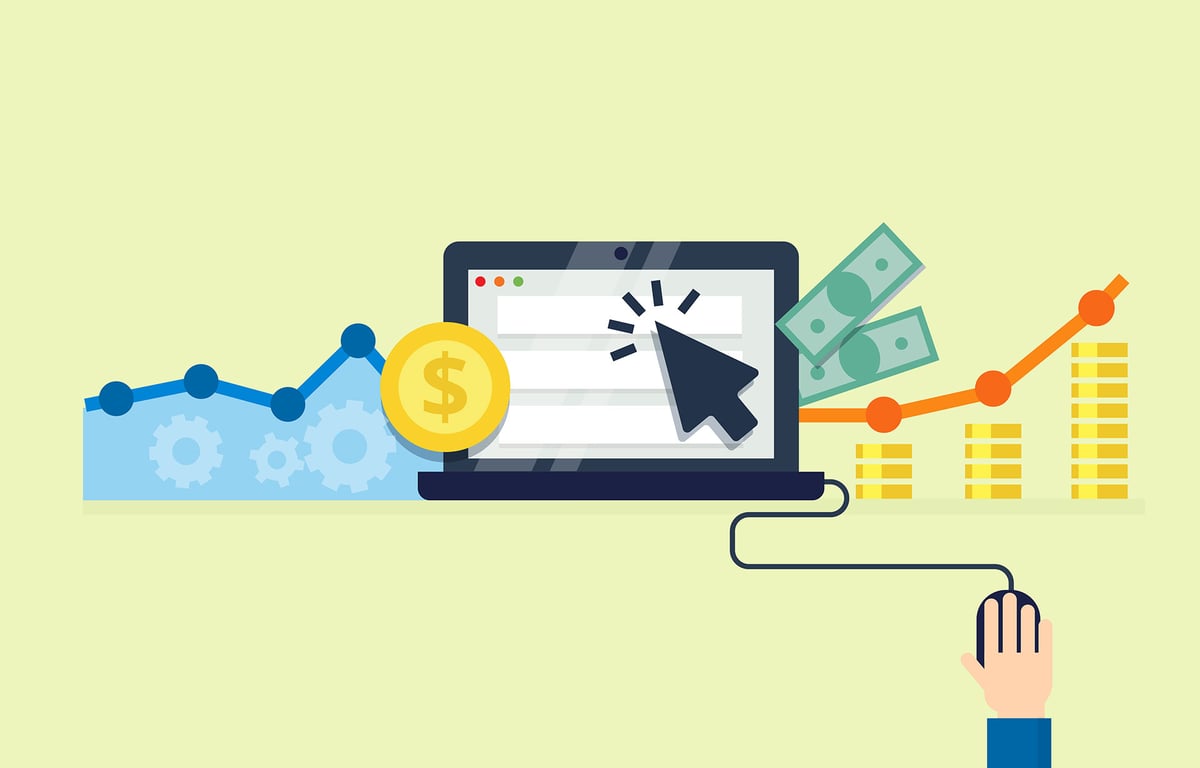 Depending who you ask, Google AdWords can be one of the best advertising platforms you've ever used in terms of ROI, or one of the biggest wastes of marketing budget.
And if I'm honest, both statements are true.
You see the thing is, that if you don't set up an AdWords campaign correctly, or optimize it accordingly, then you can be sure that you won't see a return from it.
Join the IMPACT coaches for a deep dive on a new topic every month in our free virtual event series.
It's easy to make mistakes
If you set up your AdWords campaign incorrectly then you won't see a return, making it easy to write off the platform as a waste of your time and money.
Some of the most common mistakes I see include:
Using broad match keywords

Not adding negative keywords

Not sending your traffic to dedicated landing pages
(Read about more and how to rectify them here)
When you set up a campaign, you should always remember that people who are searching on Google for a product or a service are pretty low in the decision making funnel.
They have already decided that they need the product/service, now they are actively searching for someone to provide it to them.
AdWords is the tool to get in front of them, but it's essentially just a traffic tool.
If you want true inbound marketing success, you also need to work at the other end to get the people who have clicked on your ad to convert into leads (or sales if you're in eCommerce).
Relevancy is key
I once audited a campaign for a photographer in Boston who specialized in wedding photos. He was absolutely astounded that his campaign had yet to yield a single lead even though he spent a few hundred bucks on it in a short space of time.
Upon reviewing the campaign, It was pretty easy to see why he had got nothing from it, his keywords were along the lines of:
"Photography"

"Massachusetts"

"Picture"

"Wedding"

"Marriage"
This meant that his ads were showing for search terms like:
"online photography course"

"how to avoid a DUI in Massachusetts"

"marriage counsellor Dedham, MA"
None of it was relevant to him. Now, he could have put some of his keywords together to improve his campaign, for instance:
Wedding Photographer Boston

Boston wedding photography

Wedding photographer MA
These long-tail combinations are endless and will all bring relevant traffic to his site.
Ongoing optimization
The great thing about AdWords is the data it provides.
If you think a keyword will bring you new leads, you can test it in your campaigns. If it doesn't bring new leads you can write it off; If it does, you can further improve the campaign by modifying the bids by device or by location. The answers are all in the numbers!
You may be wondering exactly how you can set up your AdWords campaigns for success. If you are, then don't worry, because we put this monster AdWords optimization infographic together to help businesses increase their ROI from Google AdWords.
We've stuffed it full with over 50 AdWords optimization tips you can implement today to improve campaign performance from the get-go. We hope you enjoy it!

Join the IMPACT coaches for a deep dive on a new topic every month in our free virtual event series.
Published on November 1, 2019