5 Signs That Your B2B Marketing Strategy is Completely Outdated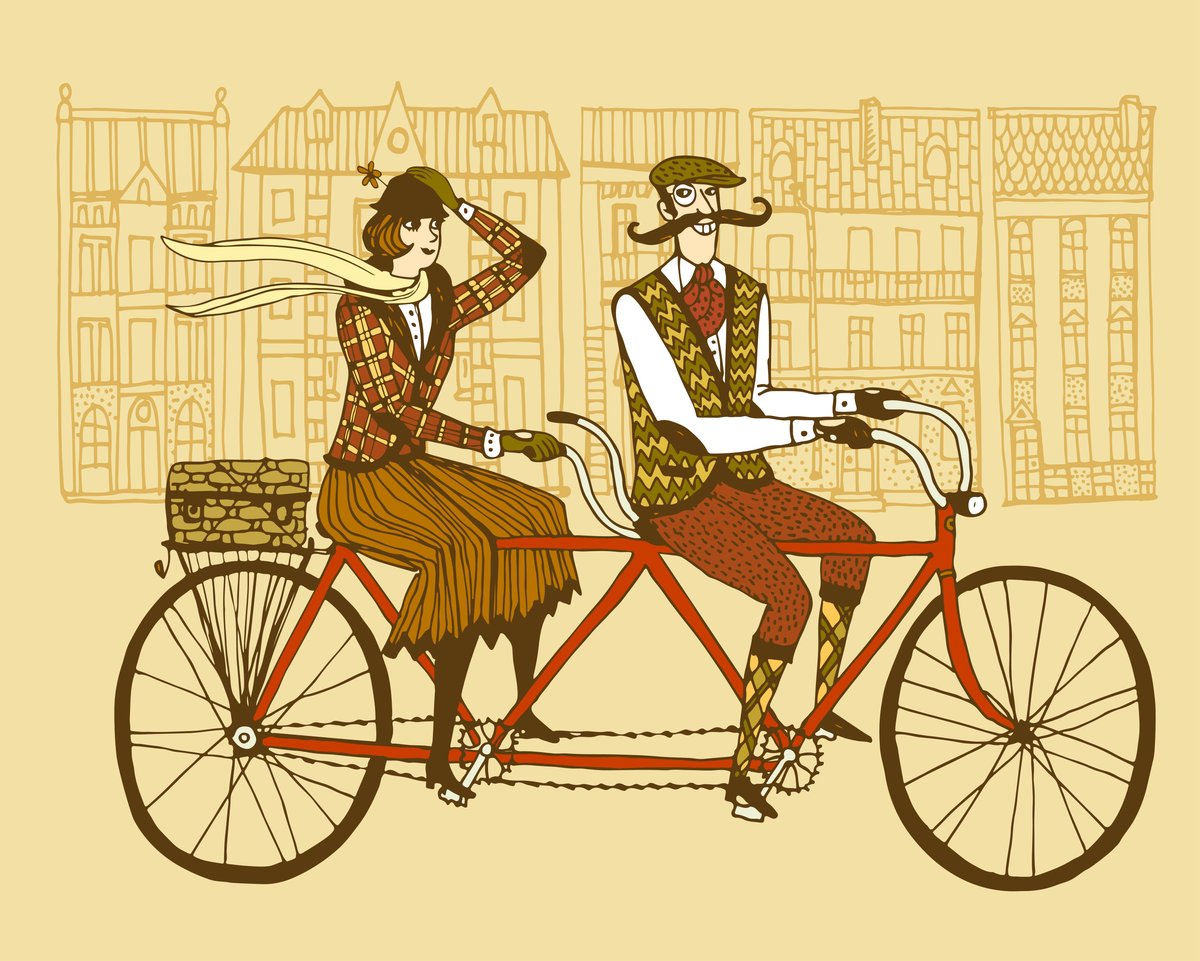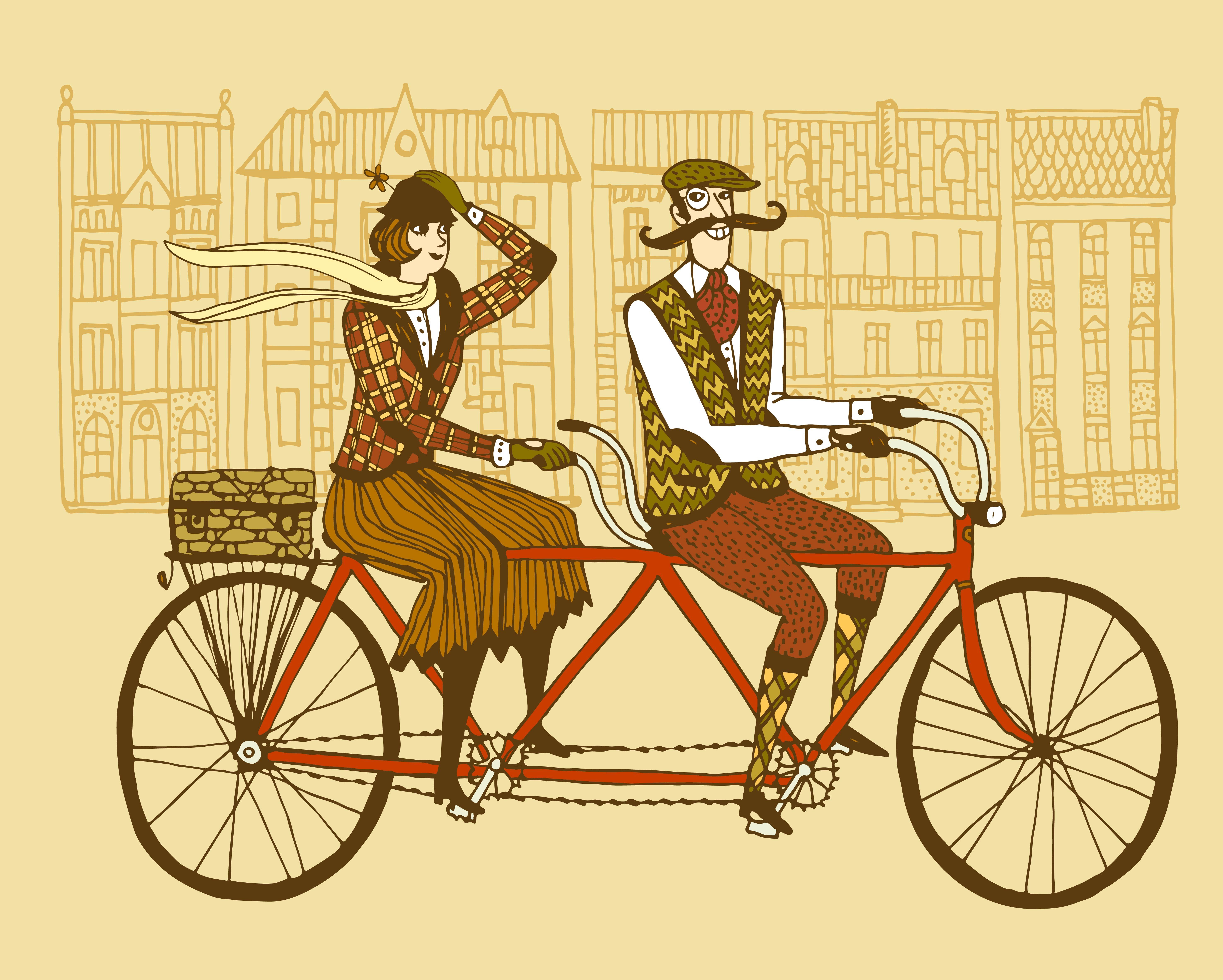 There's nothing worse than seeing a great company, with a great product or service, marketing themselves the wrong way.
Every time I see it happening with a prospect or even out casually, a little part of me cringes.
With so much great information widely available online (you know, where people go to find out about new products and services these days) there's just no excuse for continuing to use old, outbound marketing strategies that no longer work.
But it's no secret that a lot of marketing directors and teams are stuck in their ways.
They think that the same strategies that brought them success in the past are the ones that will work in the future, or they shrug off new digital strategies saying "they won't work for our industry."
They may be quick to blame poor execution for the lack of results, but in reality, even flawless execution won't make an old strategy work.
In order to stay competitive, you have to up-to-date with contemporary methods. You need to change with your consumer and adapt to your environment. Here are five signs that your current B2B marketing strategy is completely out of date.
Sign #1: You Attend Trade Shows to Generate Leads
Trade shows are great for networking with other people in your industry, establishing expertise, and staying current with your industry, but they are terrible for generating leads for your product or service.
Today, people prefer to do their research online before making a purchase and they simply aren't going to convert after a quick chat at a trade show.
Of course, you can prospect at a trade show, but doing so isn't nearly as cost-effective as content marketing when you consider all of the time and money you have to invest in each event.
When the event is over, that's it. However, an article or webinar that you publish online stays there forever and can generate traffic and leads for years to come.
If your team is still heavily relying on trade shows to generate leads, try to refocus your goal on networking and building awareness. In today's digital world, it makes more sense (and cents) to focus your lead generation efforts in areas that have a higher ROI.
Sign #2: You Trust Your "Gut" Over Market Feedback or Data
This one is incredibly frustrating because sometimes there's no convincing your decision makers to trust market feedback/data over their own "expertise."
The numbers can't lie, can they?
Of course, there will always be exceptions for every rule. There are always going to be companies that go against the grain and see wild success. The problem is that for every 1 company that does so, there are 1,000 others that fail miserably.
As marketers, our ability to gather and analyze consumer data is far beyond what it ever was in human history. Every move users make online is trackable and this offers us valuable insight into what works and what doesn't.
There is a reason that Conversion Rate Optimization so essential to Inbound Marketing today -- it works. As much as we like to think that we are all unique, the truth is the majority of people fit neatly into a specific category based on their shockingly predictable behavior.
Unless the person asking your team to choose their gut decision over market data is named Steve Jobs or Elon Musk, it's probably best to trust the numbers.
The bottom line is this: consumers are smarter and more savvy to outbound marketing (i.e. print ads, billboards, commercials, etc.) today and they naturally have their guard up.
In the past, marketers didn't need to be sophisticated to sell to people. However, things have changed. You might get lucky by launching a marketing campaign based on a hunch or gut feeling, but you don't have to rely on luck when you take an approach that's proven to work.
Sign #3: You Favor Press Releases Over Blog Content
Press releases still have their place in an Inbound strategy -- but that place is not a top priority.
What's the purpose of a press release? To make an announcement about your brand to your ideal persona. That's it. Blogging has virtually made this appraoch obsolete.
Once your persona reads your press release, they are aware of the announcement, but they have no reason to ever read it again.
The problem with press releases is that they are most effective for brands and organizations that are already established, but they actually do very little to attract new fans or increase awareness.
In general, people just aren't that interested in reading press releases from brands they aren't familiar with -- and major publications aren't interested in picking them up.
On the other hand, if you can include that same announcement in a blog post along with useful, relevant information that your persona finds valuable, people are more likely to click on it and share.
When your brand has an active blog, you don't have to rely on hiring a PR firm or media company to get your message out to the world -- you control your own media.
Sign #4: You Think Your Content Should Be Focused on Your Company, Not Your Persona
When content marketing was relatively new and Inbound Marketing wasn't yet a thing, it was super easy to get your website to rank on Google. There just wasn't a lot of competition for keywords. Although companies did catch on to the fact that they needed a website, it took a lot longer for brands to truly appreciate the technical value of content marketing.
Most of the content that brands made, like commercials and magazine ads, were focused more on what made them awesome and less on their buyer persona, but as I mentioned above, the consumers now expect better.
I'm not saying that you shouldn't talk about your brand in your content or that you shouldn't ever create blog posts specifically about your brand. After all, one of the reasons that your persona visits your website is to find out what sets you apart from your competitors.
What I am saying is that the majority of your content should be focused on educating and providing actionable value to your buyer persona, not promoting your brand.
Above all else, Google wants to rank the most useful content the highest. They're looking for high-quality content that gets a lot of engagement. Self-promotional content, doesn't get shared or foster engagement.
Traditional, outbound marketing is a competition for who can shout the loudest and get the most attention by interrupting what people are already doing. Inbound marketing is about being the most helpful.
It's about who can provide your persona with the most useful, relevant, and entertaining content. That's who wins in today's market.
Sign #5: You Expect an Immediate ROI From Social Media
Marketing teams that are stuck in the past don't use social media; maybe they even say they don't get social media.

When they see sophisticated and well-planned social media campaigns from big brands that result in massive brand awareness -- then they expect a daily Twitter post to generate the same results. When that doesn't happen, they call it a failure or they say this isn't right for our business.
It's difficult to measure the ROI of social media, because the benefits from social media are complex.
Sure you can drive sales directly from social media, but that's not the true purpose of it. Social media exists as a tool to build and manage relationships with prospects and current customers. Although building relationships is extremely valuable, it's difficult to quantify in monetary value.
If your marketing team isn't convinced that social media has a positive ROI, stress the point that that it requires little time and cost on a regular basis to see big results in the long-term.
Once you've built up a decent following, then you can convince them to allocate more resources to social media.
Need Help Getting Started?
If you're interested in updating or strategizing about an Inbound Marketing, schedule a call with me. I'd be happy to help you take your marketing program to the next level.
Free Assessment:
How does your sales & marketing measure up?
Take this free, 5-minute assessment and learn what you can start doing today to boost traffic, leads, and sales.