Putting an End to Generic Links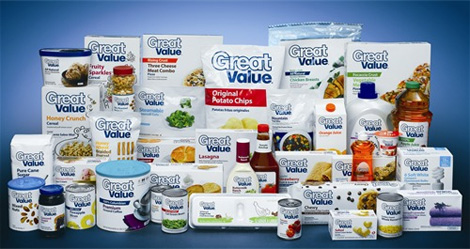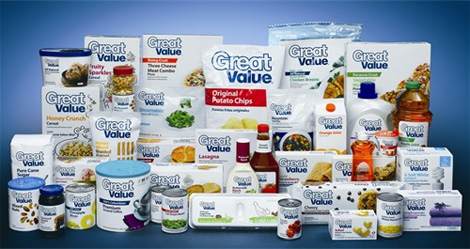 Who doesn't love generic brands? Often times it can be a love - hate relationship.
You love the quality and message of a big brand, but on the other hand you find the price of the generic brand more appealing. The same theory applies when your considering the use of generic links.
Over the past year, there's been a shocking rise in the use of generic links online.
However, in order for your company to be found, quality links play a big role in increasing your website's visibility.
Putting an end to generic links is all about strengthening your SEO. And thanks to Google's Penguin update, a lot of businesses found that their exact-match anchor texts would negatively impact their business.
A variety of anchor texts, like URL links, partial match, exact match, and no follow links all contributed to a better backlink profile.
To solve the problem, many SEO firms began to use more generic anchors like the notorious "click here!" to try and create a more balanced and less over-optimized profile for backlinks. The problem here, however, is that search engines will easily be able to then locate these obvious repetitive patterns and distribution of generic links on a website, and may devalue your site for doing so.
Before you add another generic link to your website, see how easy it is to start making your links more descriptive.
How To Create Better Links and Put an End to Generic Links
Google still wants to see descriptive links out there; they just don't want to see a ton of over-optimized anchor text. Here are some strategies that you can implement today to help create better links:
1. Synonyms are Your Friend
Have you considered using synonyms as a way to attract your visitors? Don't be afraid to break out the trusty thesaurus.
To help enrich your links, start using synonyms to diversify and yet intensify the meanings of your links.
Once you've wiped the dust off your thesaurus and/or visited thesaurus.com, it's time to begin coming up with new words to describe your links. You don't want to use the same word across your site. Look for synonyms of the words "inexpensive" (cheap, low cost, bargain, affordable) and "unique" (exclusive, unparalleled, exceptional) or other words that you use to describe your products or service.
2. Co-Occurrence Links
It's been found that search engines like Google will judge the relevance of a link; not only on what the anchor phrase may be, but also what any related phrases found in the document may be.
Bill Slawski created the idea of co-occurrence links. According to Search Engine Journal, "co-occurrence refers to the association of some particular phrases – or more specifically, important keywords – that come in close proximity to each other."
For example, certain words often come with other related terms. For ice cream, the words chocolate, vanilla, waffle cones and Neapolitan are often relevant. That URL, even though it doesn't contain the word "Neapolitan", may still rank for that phrase if there are enough phrases present that are related to both ice cream and Neapolitan (i.e. waffle cones, chocolate and vanilla).
An example of a co-occurrence link would look something like this ... Bob Ruffolo, CEO and Founder of IMPACT Branding & Design, an inbound marketing agency and HubSpot platinum partner located in Wallingford CT.
3. Brands and Company Name
If you want your link to show up, throw in a company or branded name, it's a guaranteed way to have a great link.
That being said, you do have to be careful if your brand or business name is a close match to something that's very popular and commercial, like "High Tech San Jose". That brand name could also very well be an over-optimized keyword phrase, increasing the likelihood of confusing search engines and not ranking well with that link text as a result.
Your brand name is a great way to showcase the authority and trust your brand has with search engines. Also, if it's a well-known brand to your audience, they will be more likely to click the link. Many people won't click the link if they don't know where it's going to take them.
With that in mind, use your brand and company name to initiate trust.
4. Use Partial Match Anchors
Nothing's worse than seeing a link to something like "African Safari ABC Travel Company " on the Internet. It's clearly a keyword stuffed link.
Your visitors don't want to see you try and include five keywords. You're not adding tags. Keyword stuffing can actually keep your visitors at bay. You want them to click the link. Create a link that provides them with value, and makes them want to click on the link.
There are ways around this to make your keywords look less obvious. This is where partial match anchors come into play. The definition of partial match is any anchor text that contains at least one of your keyword phrases.
Here's an example where the keyword this company is "African Safari ABC Travel Company". Instead of randomly placing those words into the link text, consider using a partial anchor such as, "Traveling With ABC On An African Safari". Another example of how a partial match anchor could look is: "...led by our very own ABC's African Safari guide, John Johnson."
5. URL Links as a Final Resort
If you're really at your wits end and have nowhere else to turn, then URL links may be your best solution. Sure, they're clumsy. They don't tell people much about your link. Oh, and they pass very few (if any) relevancy signals to Yahoo! and Google. But one thing that they can offer is more value than your generic "click here!" anchors.
There are some instances where having these URL links is perfectly acceptable. For example, if we wanted to let people know that we've changed the URL for where they can find our free eBook and white paper downloads, we could write something like "check out our free downloads at our new URL www.impactplus.com/marketing-resources". Sometimes a little hand holding may be necessary and/or be the only option -- just don't drag someone kicking and screaming to wherever you want them to go.
Free: Assessment
Does your website build trust with buyers and bring in revenue?
Take this free 6 question assessment and learn how your website can start living up to its potential.