5 Strategic Secrets Marketers Swear By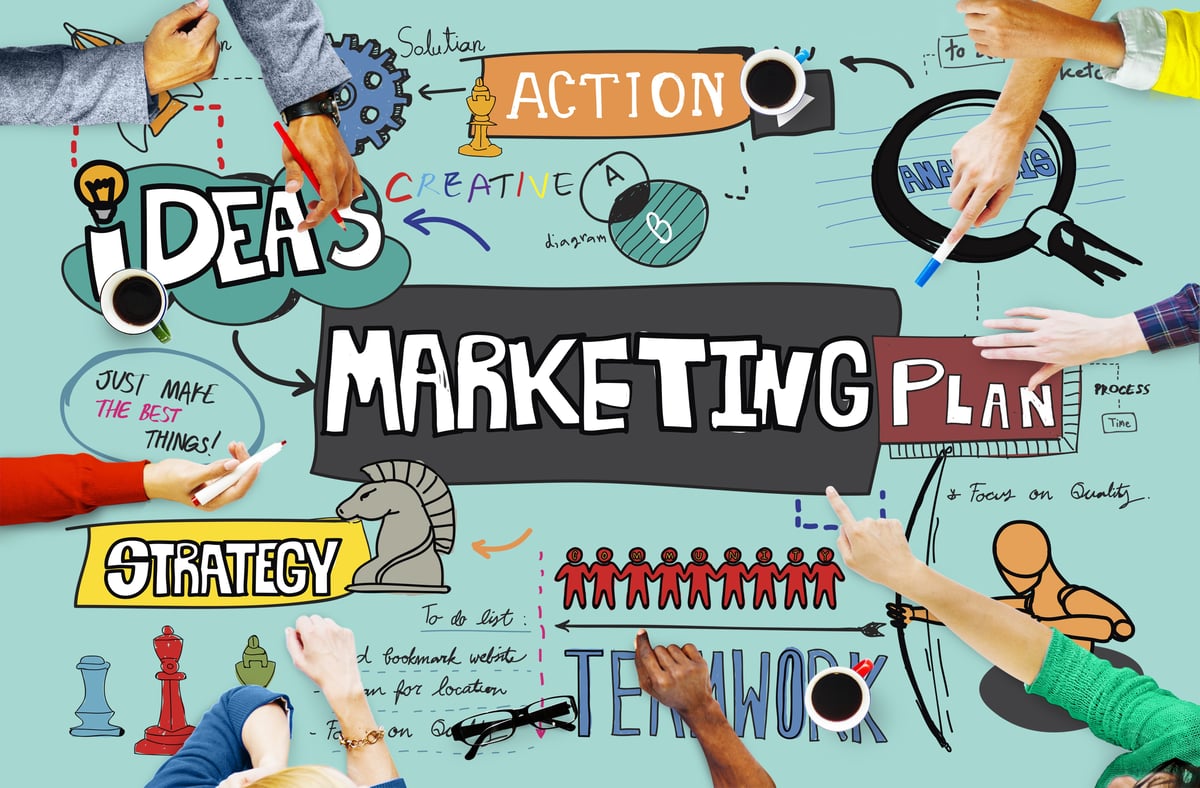 If you are struggling with your current marketing tactics, or even where to begin with new ones, you are not alone - in fact, marketing is one of the biggest pain points for many businesses.
Knowing where to start, what to do, how to plan, and what tactics are best for your business can be completely overwhelming.
Not to mention, marketing techniques and trends are constantly changing and many tactics that worked last year (or even last month) are very likely now stale and ineffective.
It's frustrating, right? I feel you. Really, I do.
Even after 10 plus years in the industry, there are still days that I throw my hands up in the air and say "I have no idea what to do." Sound familiar?
So, where do you go from that moment? How do you go about making marketing decisions that will ultimately lead to increased traffic, increased leads and conversions, and ROI?
I can tell you what I do - I go to my arsenal of marketing tricks, things that time and time again have never let me down.
Some of them are more simple than you may think, and actually quite easy to implement - and today I am sharing my top 5 with you.
1. Don't Underestimate the Power of Authenticity
Sometimes when things, like business and marketing and ROI, get complicated you just need to step back and remind yourself who you are as a business.
Why do you do what you do, why is your product so amazing, what sets you apart from your competitors?
These are the factors that make your organization unique and often what keep people loyal to you. They are a part of your brand's story.
Start with these questions to help you focus less on numbers and conversions and more on building authentic, genuine, relationships with your customers.
Invite them "behind the curtain," so to speak, and see your narrative play out.
You'll be amazed at how this simple mindset shift can get the creative juices flowing.
Use your social media channels to share online content like blogs, videos, podcasts or photos that express your company's story to help your customers connect and essentially fall in love, or back in love with your brand.
Beyond the digital world, you can form relationships with charities, organizations, and events that connect with your company's mission and values.
Chances are these will align with your ideal potential customer and are a great way to reach them while they are in a shared space and cause.
2. Let Your Audience Lead The Way
In order to effectively market you need to be marketing to the right people.
Think about it like a game of darts. If you throw 10 darts with your eyes closed, of course, some of them are going to hit the board, but chances are very few are going to be in or near the bull's eye. If you throw the same amount of darts with your eyes open, however, and all your concentration on aiming for the bull's eye, your chances of actually hitting it drastically improve.
Once you define who your buyer persona is, then you really need to dive into what makes them tick - how to they buy, where do they buy, what looks and feels engaging to them etc.
Let this information and their buying behaviors pave the way for your marketing.
At the end of the day, you're not the one who needs to like and be convinced by your marketing, your buyer persona is. You need to know definitively what they want, like, and respond to, and align your marketing with that.
This goes beyond just demographics and assumptions found in a buyer persona. You need to gather and analyze concrete data.
The most effective way of doing that today is through user UX testing.
With services like Hotjar and UserTesting, you can get heat maps and even actual recordings of people navigating through your site and marketing.
This can give you valuable insight into how they navigate through the journey you created and actually hear feedback to it.
You can then use this real, candid feedback to change and improve your marketing messaging, forms, calls-to-action, or anything affecting your buyer's behavior.
3. Be Smart About Your Social Interaction
Social media is a very powerful tool, but if you are like many businesses it's also a very overused and improperly used method of communication.
Much like your marketing plan as a whole, each aspect of social media marketing needs to be strategically planned and optimized on an ongoing basis.
Posting the same thing day in and day out, doing what you have always done is not going to get you results -- at least not anymore.
Social media marketing is an art, and my mantra is a combination of the following:
Sharing relative content about your business - share information, images, stories, and videos of what is going on at your business. Going back up to #1 in this list...show and tell your customers your story!

Engaging with other businesses and power players in your industry - now this doesn't mean stalking your competitors (which I do actually suggest...but that's a whole other article) but more strategically interacting with others in your industry. This includes both businesses and power players or influencers. Share their content, comment on their posts engage in conversations.
Interacting with those on your own business page - How many times have you come to check out your social pages and realized there was a comment or message from someone a month ago that you never replied to? This could have been an amazing lead! You must, and I repeat you must, take a few minutes each day to check, interact, and engage with your own audience on your own social pages.
Invest is paid promotion - Organic social is great, but with algorithmic timelines, it's harder than ever to achieve, especially if you are a new business.
To really get noticed and find a new audience on social media, you need to invest in social ads or paid promotion.
Advertising on Facebook & Instagram, for example, are much more affordable and effective than most people think.
With the number of demographics gathered and shared on social media, the targeting capabilities are unmatched by other online advertising platforms. They help ensure that you're only spending on an audience that's actually interested in your offering.
Plus, down the line, any "sponsored" engagement (i.e. clicks, comments, etc.) will help your content organically rise in user timelines.
4. Get On Board With Video
Is content still king? Yes, absolutely! But video is the jewel in his crown, and you can't rule without it.
Going back up to #1 (can you see a trend here) - one of the best ways to connect with your customers is to engage them with visuals and videos have quickly become one of the most powerful of them all.
Here are just a few of the reasons why you need to start rocking some videos for your brand:
Video is an excellent way to show your customer your brand, your product, or your service and help them to believe in your brand and build brand trust. In fact, customers are 80% more likely to convert on a landing page that has video content.

Video performs extremely well on mobile, which chances are is where a lot of your viewers are coming from.

Google loves video content, and marketers love Google. Pagesp with video are

53 times more likely

to rank on the first page of Google search results.
Still feeling overwhelmed?
Good! You should. Marketing is overwhelming; but it's also rewarding, fun, exciting, and powerful.
Which leads me to my last secret weapon -- YOURSELF.
#5. Never Stop Learning
As soon as you become stagnant in what you are doing, you are dead in the water, and the same goes for your own personal and professional development.
Imagine if a doctor never learned new techniques, did research, or pushed themselves to be better; We'd all still running around afraid of the Plague!
The same goes for your marketing education and tactics.
You must constantly push yourself to try new things, learn new things, and to be better.
This also means taking the time to track, research, and collect data on the tactics that you are trying. That way you can find the best possible way(s) to market to your target audience in an engaging, authentic way that grows with you and your businesses as your story evolves.
Key Takeaway
Use these tips the next time you are stumped, or better yet, before you are stumped so that you stay ahead of the curve. I can assure you, that at the very least they will help you to form new ideas to reach your audience and if done right will improve your marketing and increase your ROI.
Free Assessment:
How does your sales & marketing measure up?
Take this free, 5-minute assessment and learn what you can start doing today to boost traffic, leads, and sales.