9 tools to get to know your competition in 50 minutes or less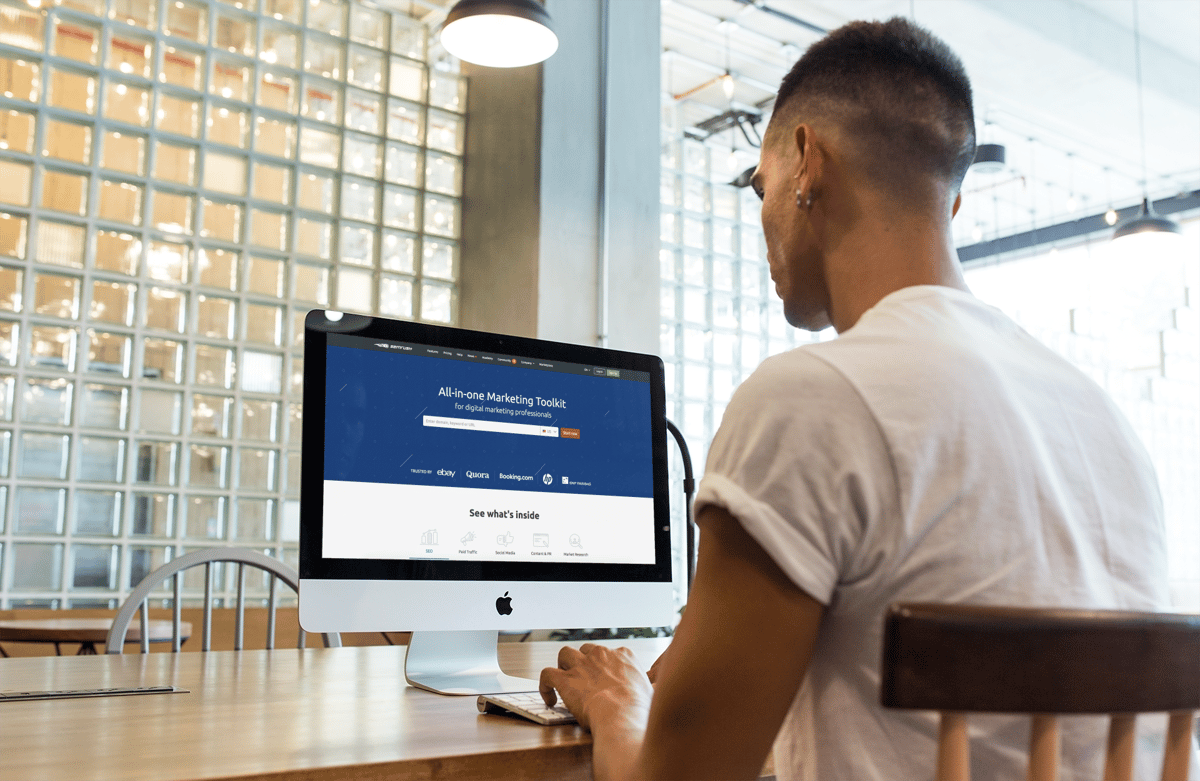 Many marketers undervalue competitive research as just a complicated procedure that requires a lot of time and effort.
However, in doing so, they give up on a great deal of useful information that could help them better understand their target niche, estimate the marketing potential of their product or service, and come up with more effective strategies.
On the web, you can find a wide variety of tools for analyzing competition on the market, but very few can provide instant answers for in-depth questions like:
What is the state of the target market? How large is it and how many companies dominate it?
What are the odds of surviving in the given niche?
What promotional channels do your rivals use?
What are the target audience interests and how do different companies try to engage with them?
Below, you'll find my personal little collection of tools for taking a quick but sharp look at your competition without spending too much time and money.
In less than one hour, these tools and tips can help marketers, CEOs, investors, and business development managers scope out the competition and make strategic decisions based on what they learn.
Step 1. Reveal your niche competition (20 minutes+)
Before you begin analyzing competitors, you need to find out who they are.
Sometimes you know your rivals by name, but what if you are completely new to the target market?
Below are four tools to quickly find companies that dominate your target niche.
These companies and their websites can become valuable sources of competitive information.
Complexity: Low
Price: 0$
"Your brand isn't what you say it is, it's what Google says it is", – British businessman, Chris Anderson once said.
This rule applies to all, so to find who your greatest competitors are, you can just ask the biggest search engine in the world.
Let's say you're an oil company in the UK.
Start with a very general search query like "British oil companies" to find the industry titans are currently at the top of the SERP. Then try your target keywords (e.g. "telecommunication services, London) to see who comes up then..
Don't forget to check the Local Pack and Local Finder, as there you may find companies in your area you have been unaware of.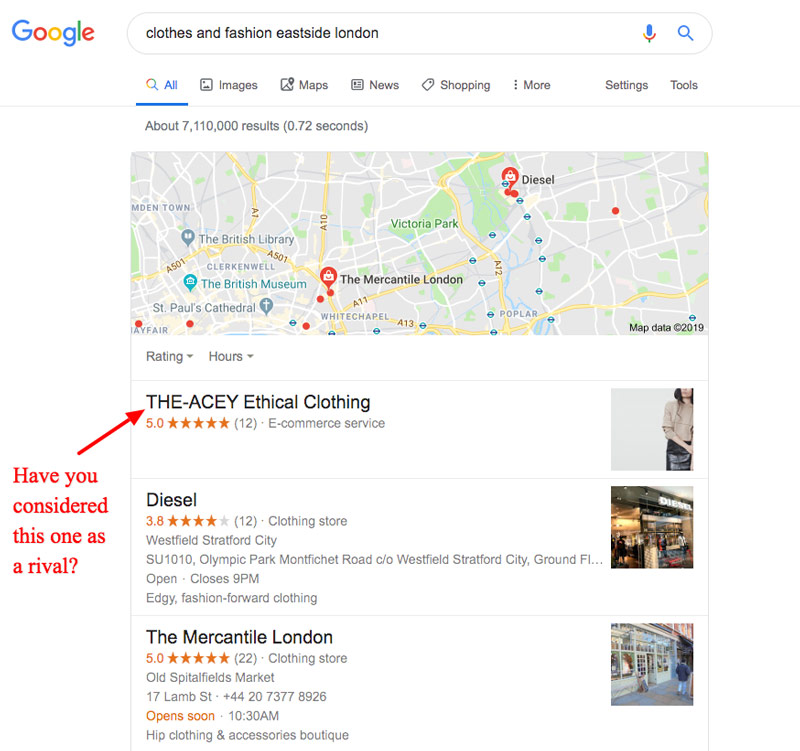 Useful tips: From the Local Pack, you can also learn about your competitor's quality of service and pricing policy.
If you find too many competitors, go by the Pareto principle.
Complexity: Medium
Price: from $49 (Premium subscription is more than enough for basic analysis)
For bigger industries, it's difficult to collect information about individual competitors, so it's more effective to look at the industry as a whole, browsing the lists of the biggest companies with their past ups and downs or downloading ready market overviews from big agencies.
Statista offers insights and facts across 600 industries and 50+ countries and
it works better than Google if you are more interested in your competitors' business metrics (like sales, revenue, customer satisfaction, etc.).
To see what reports it has to offer for your niche, pick it from the list on the main page and scroll down to the stats you need, e.g. the biggest companies or the businesses with the highest revenue.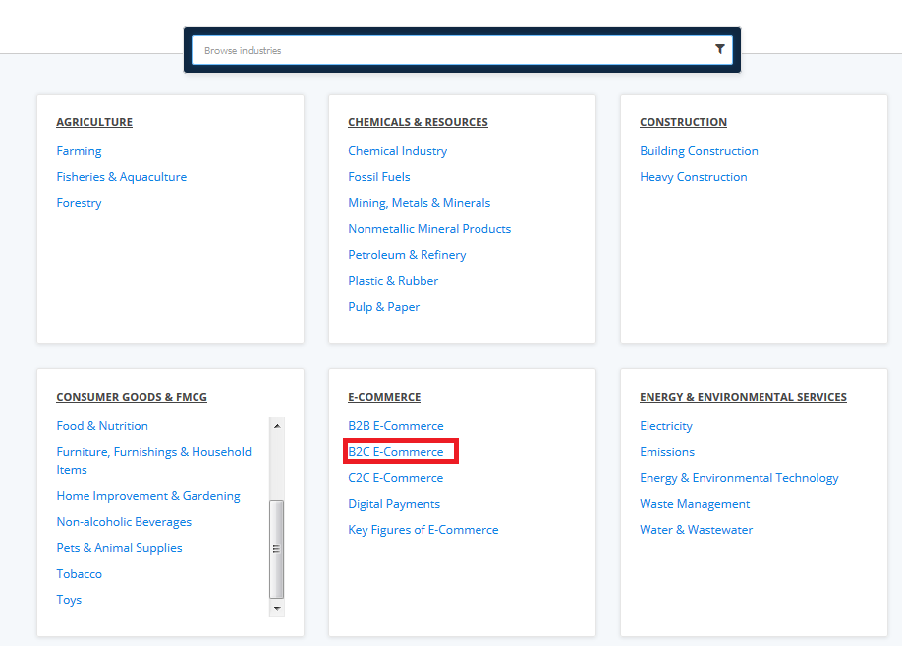 Alternatively, use your seed keywords the same way you did with Google, choose the types of data needed (Statistics), and add accuracy, geographic, and publication date filters or location focus, if necessary or possible.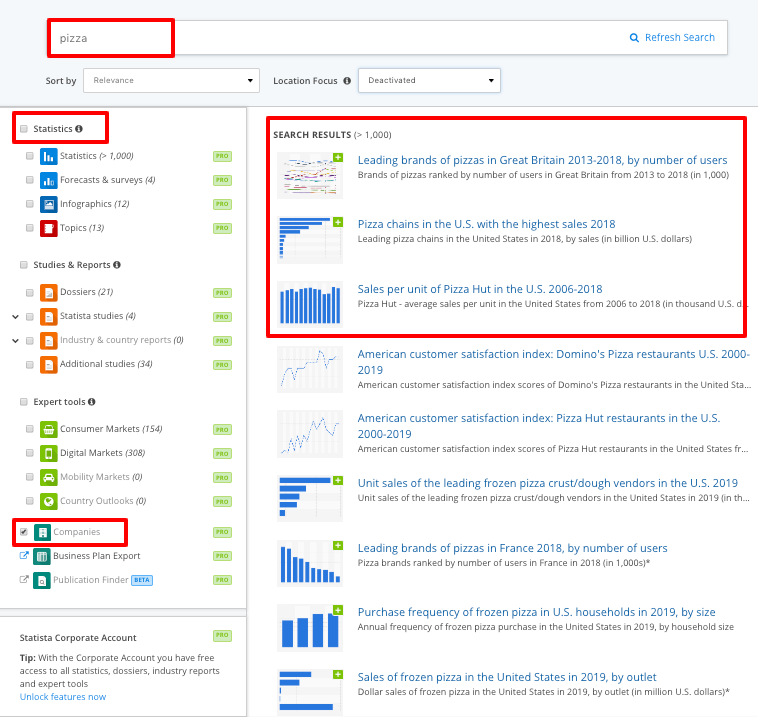 Here you are: the lists of the industry leaders, trends, forecasts, surveys and everything else you may need to understand who your main competitors are, how quickly they grow, and what problems they might be facing recently.
Useful tip: You can try long-tail keywords related to your industry or specify the location you are targeting to get more precise results.
Complexity: High
Price: from $1,500 (estimated)
Pi Datametrics is a powerful corporate solution that can be quite pricey (the cost is provided on demand), but it is still on my list as you can download free reports in exchange for your name, phone number, and business email.
Choose "Market Leaders" from the Resources section of the main menu, pick your industry, country, year, and quarter.
After that, the tool will display the list of the leaders of the chosen market with their share, their position, and the position changes for the considered period.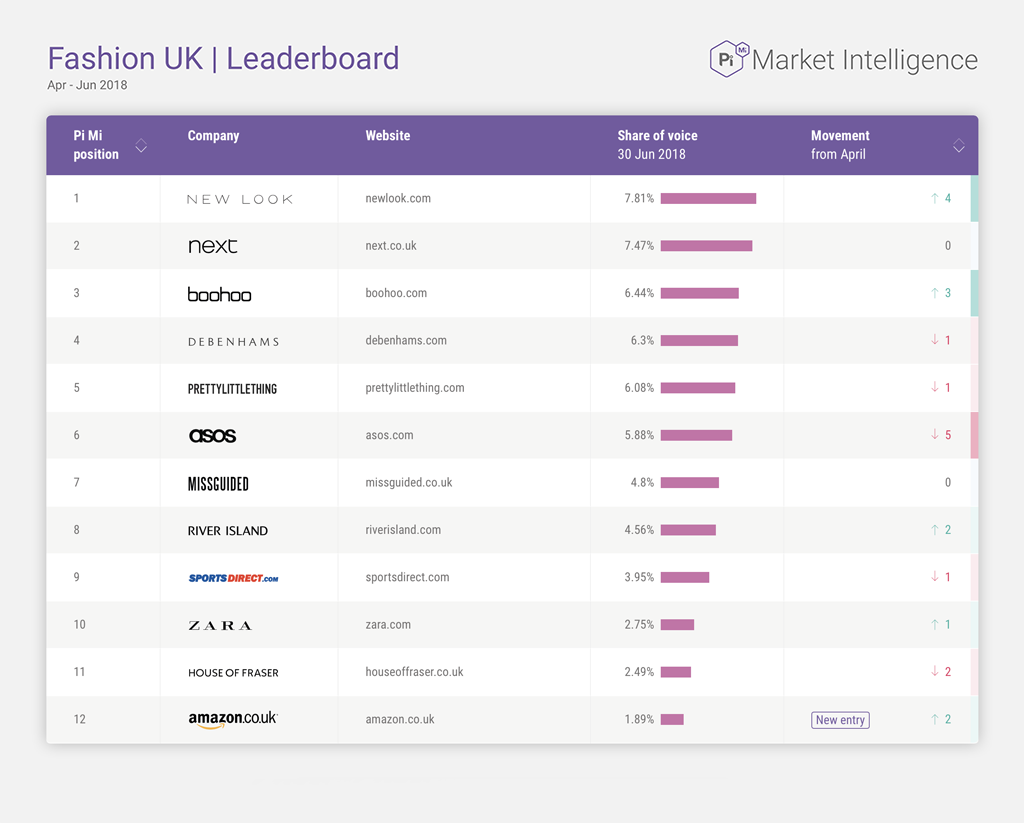 The analyzed data section offers some more helpful insights.
The number of sites points at the number of businesses at the target market and the search volume of the terms is an indirect indicator of the demand.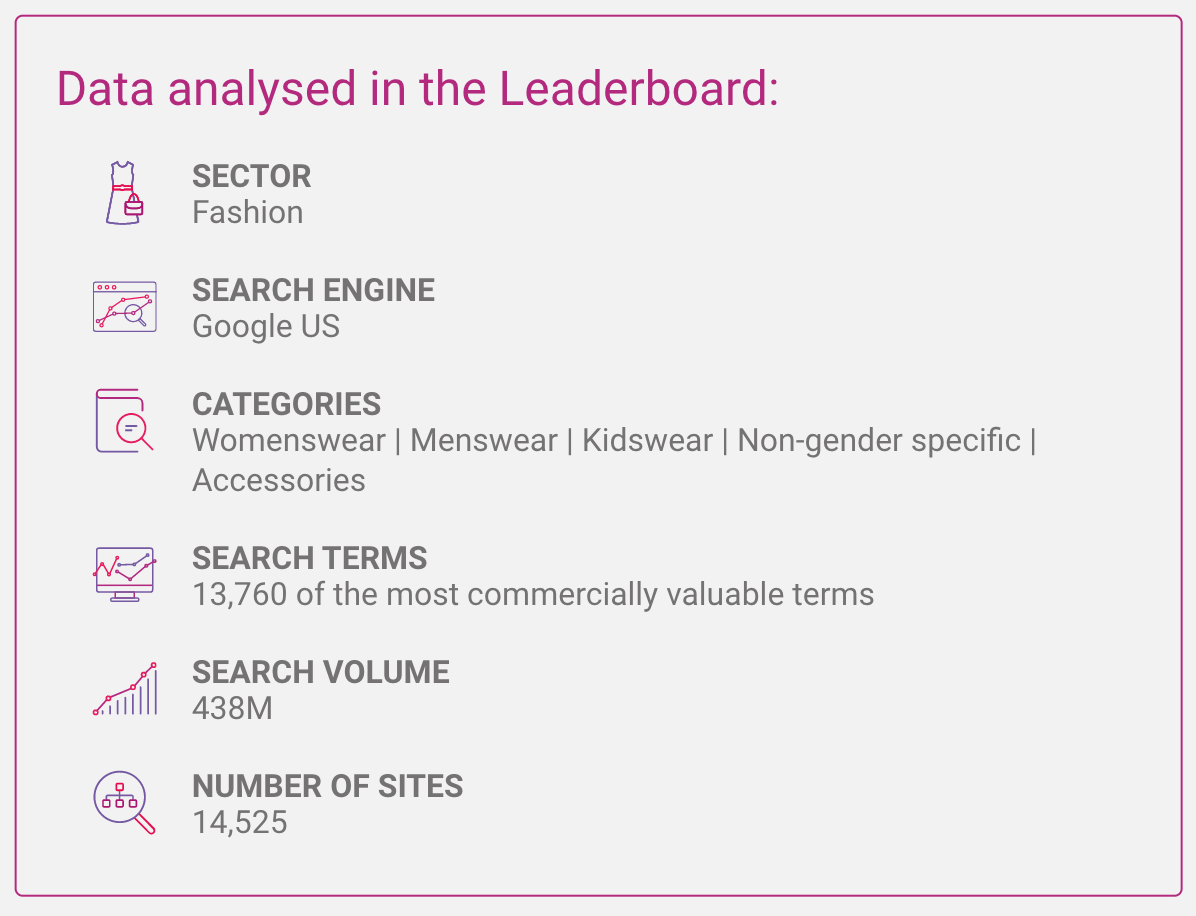 Complexity: Medium
Price: from $299
Last, but not least, the SEMrush Market Explorer tool is a useful middle ground between Pi Datametrics and free solutions as it's powerful, precise, and has a reasonable price.
The Market Relevant Sites widget will show you 20 websites the tool has associated with the queried domain, sorted by their share of the industry traffic.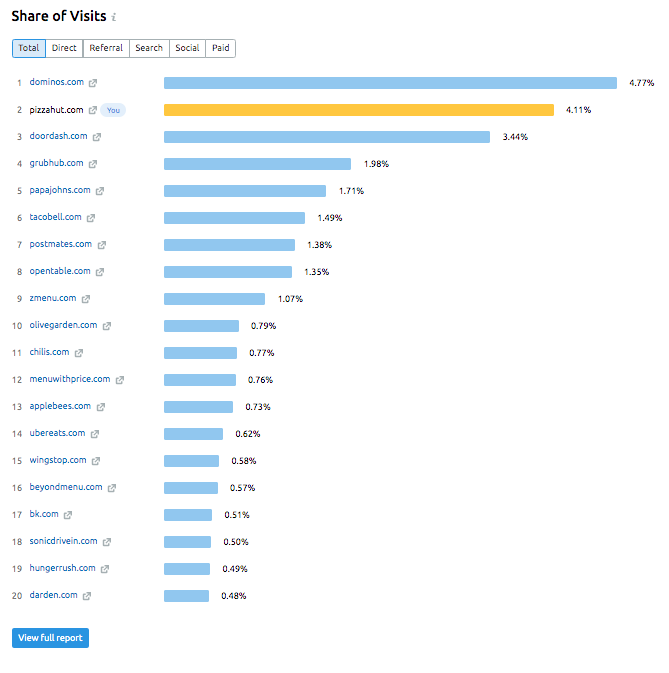 These will represent the biggest players of your market.
Market Explorer, on the other hand, is really helpful in case you are not represented at the target market. Then you can just pick one big competitor from Google and use their domain to find the others.
By switching between the traffic sources (direct, referral, search, social, and paid), you'll be able to see which customer acquisition channels these businesses see as most effective.
This information will come in handy in determining which channels to focus on or refining your strategy if you already do.
Useful tips: To go beyond 20 competitors, make separate competitor lists for different domains from one niche, then export them and exclude any repeating URLs.
Use the Narrow Focus filter to find closest competitors, the domains with the highest competitive intensity to the queried domain.
Step 2. Estimate the intensity of competition (5 minutes)
Now that you're aware of your target industry leaders and your biggest and most dangerous competitors, it's time to check how tough the battle is.
Knowing the difficulty of competition, you'll be able to judge the investment needed for future promotion and find the best ways to stand out.
Here are some tools to help accomplish that.
Complexity: Low
Price: $0
HHI is a commonly accepted measure of market competitiveness.
The idea behind the Herfindahl Index is to estimate the size of the bigger companies in a particular industry or niche. It is used for both monitoring and analysis by the Department of Justice and the National Reserve.
To calculate it, square the market share of each company competing in a market and sum the resulting numbers.
The value can vary from 0 to 10,000 with the higher the number meaning the higher the share.
So, if there was just one company (a monopoly) in the market, the HHI would equal 10,000 and if there were a myriad of companies in the industry, the index would be close to 0.
There are lots of online calculators that can do this work for you, but you'll need to obtain the data about the size of your competitors' market shares from somewhere.
An easy way to do this is to take the numbers from the SEMrush Market Relevant Sites widget described above as the online market directly correlates with the real one.
Also, if you are the lucky owner of a full Pi Datametrics subscription that offers bespoke reports on the target industry, you can treat the "share of voice" (seen in the example report above) as an equivalent of the market share.
Complexity: Medium
Price: from $299.95 (free trial available)*
One more way to estimate the competitiveness of the market is the SEMrush Traffic Analytics tool that allows you to simultaneously compare the estimated traffic to up to five competitors' websites.

By comparing different websites, you'll find out whether your rivals go head-to-head, if there's a market gap that can be occupied by you, and what segment of the target market is less populated, among other things.
Step 3. Look at each competitor from different angles (20 minutes+)
Take the list you've created during Step 1 and start creating profiles of your rivals, highlighting their strengths and weaknesses.
Complexity: Low
Price: $0-38.99
A competitive advantage may lie anywhere from the size of the company to its headquarters location and that's exactly the data you can get from Owler.
The tool, described as a marketing Wikipedia, accommodates information about more than 15 million businesses.
Just type the URL of the company you want to look at in the search bar and get its full profile containing the address, CEO's name and rating, number of employees, estimated annual revenue, acquisitions, main competitors, etc.
That's a whole lot of data to help you understand the general state of your rival's affairs and the strength of their position in the market and consider the income you can expect.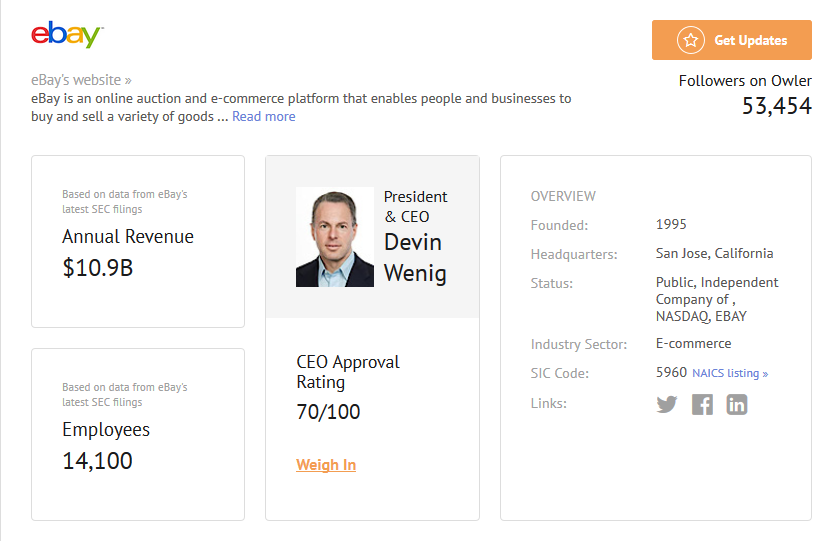 Please note that Owler can only serve as a starting point for in-depth competitor analysis as its data (especially regarding revenue) is not always absolutely precise.
Useful tip: A paid Owler subscription lets you enable custom alerts and receive notification about important events and activities in your rival's operation.
Complexity: Medium
Price: from $299.95
After looking at competitors' profiles in Owler, it's only logical to check whether all of them keep up with the trends of the target market.
The Market Explorer Traffic Trends graph in SEMrush shows the traffic curve of the market along with the traffic curve of the target website.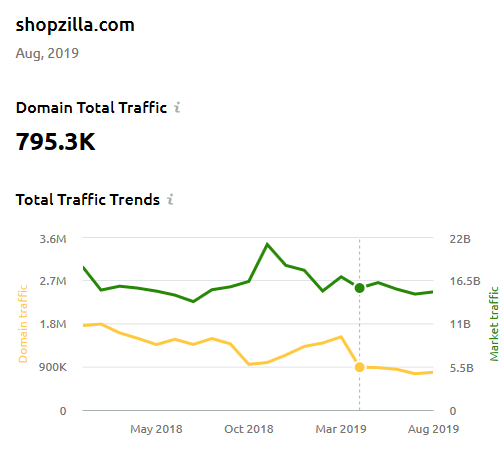 If these go in parallel, the domain of interest is absolutely in tune with the current market trends.
If the curves diverge, your competitor is either behind or (in rare cases) ahead of the market.
With this data, you'll be able to divide your rivals into more and less successful and then consider possible reasons of their ups and downs by drilling down their marketing strategies with other SEMrush tools.
Useful tip: If you see a decline in the market traffic opposed to the domain's growth, you may be looking at a market penetration strategy. Using the same promotional channels your competitor is getting so much traffic from, you can give your business a rocket start with minimum investment.
Complexity: Medium
Price: from $299.95 (free trial available)*
A good way to save some budget is to start where your competition has already seen success. Your success may vary, but when you're just getting your feet wet, this can give you a good place to begin.
Take the best-performing competitor and check the Traffic Sources report in SEMrush Traffic Analytics to see where users come to their website from.
You can dive even deeper and learn exactly which referring sites or social networks have been particularly helpful in your case.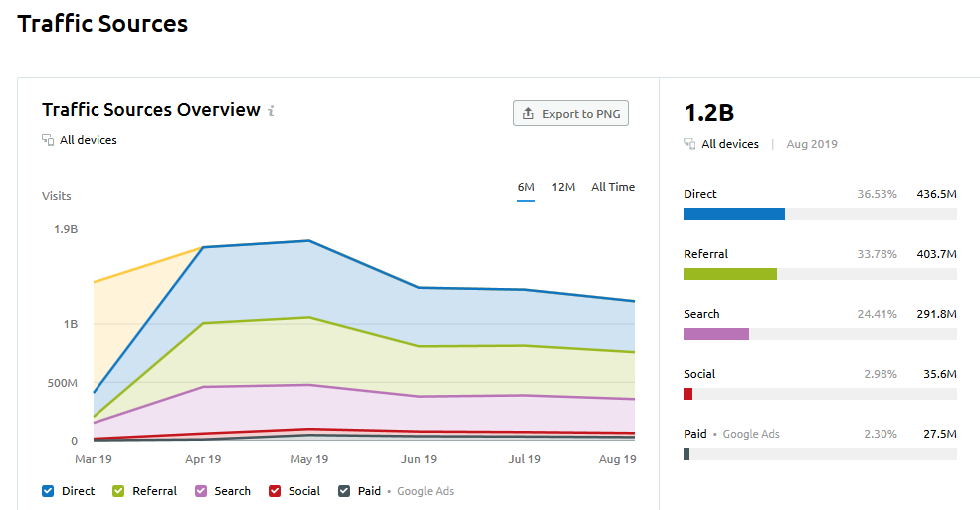 Compare promotional strategies of up to five domains with the benchmarking functionality to find the channels worth investing in or requiring additional attention.
Useful tip: Switch between desktop and mobile traffic, depending on your type of business. (E.g. for a pizza delivery service, mobile traffic will be more representative as people tend to order from their phones.)
Complexity: Low
Price: $0-299
Whatever campaigns you plan to overtake the target market, you'll have to create content that will compete with other publications on the Internet.
So, the last but not least tool you may need is the one that will help you monitor and analyze your competitors' social media.
BuzzSumo lets you see the content your rivals share on a variety of channels such as Facebook, Twitter, LinkedIn, and Pinterest, generate meaningful insights into audience engagement mechanisms, and adopt their best ideas and tactics.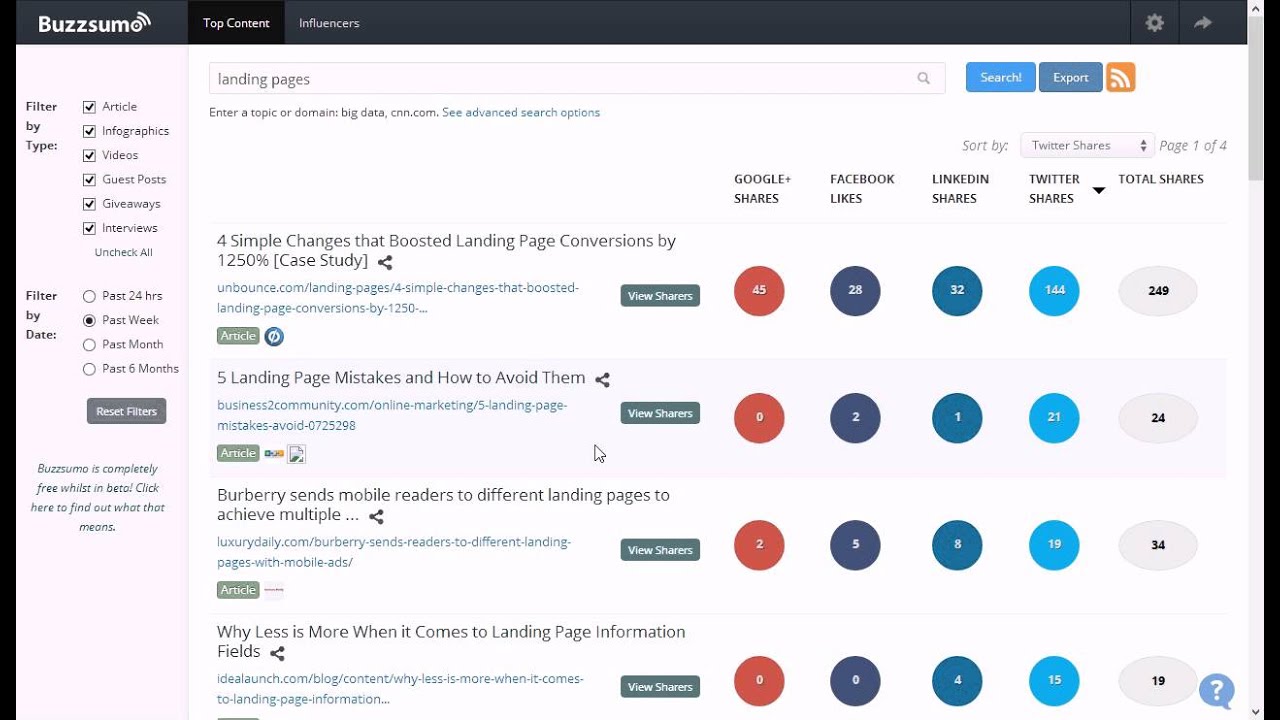 Source: Capterra
This tool equips you with data about when and how much your competitors post, which networks they focus on, and what formats and topics drive most engagement among other things so that you could plan your social media campaigns the best way.
Useful tip: Trending industry topics may also be used for finding more indirect competitors.
These may be profiles that share the same audience but don't compete with directly in the business. While not revenue competition persay, they are space and attention competitors you should be aware of.
The same and even more functionality can be found in SEMrush Social Media Marketing toolkit.
From basics to expertise
Of course, the 50-minute competitive analysis I described may not be as deep and detailed as professional research done by an analytics team or ordered from an agency.
However, there are moments when you just can't afford the time and cost of a full study.
The insights you can get following the steps above will let you as a marketing manager, analyst, business development director, affiliate or sales manager gain a basic understanding of what challenges your product of service may be facing.
Nevertheless, to successfully cope with the ever-changing contemporary business environment it's important to come up with a solution that allows to effectively evaluate competition on a regular basis.
Don't want to deal with a bunch of new tools?
Why not find an all-in-one suite that is capable of generating market overviews, identifying industry leaders and providing insights into your competitors' approaches to SEO, Paid Search, Social Media, Content, and PR?
With SEMrush, you'll be able to:
find your competitors in organic and paid search,
compare your and their keyword and backlink portfolios,
explore their top performing blog and social media posts,
look at their ads in dynamics,
analyze their audience demographics and interests,
and more.
Free Assessment:
How does your sales & marketing measure up?
Take this free, 5-minute assessment and learn what you can start doing today to boost traffic, leads, and sales.