2020 social media news: the biggest stories you might have missed (so far)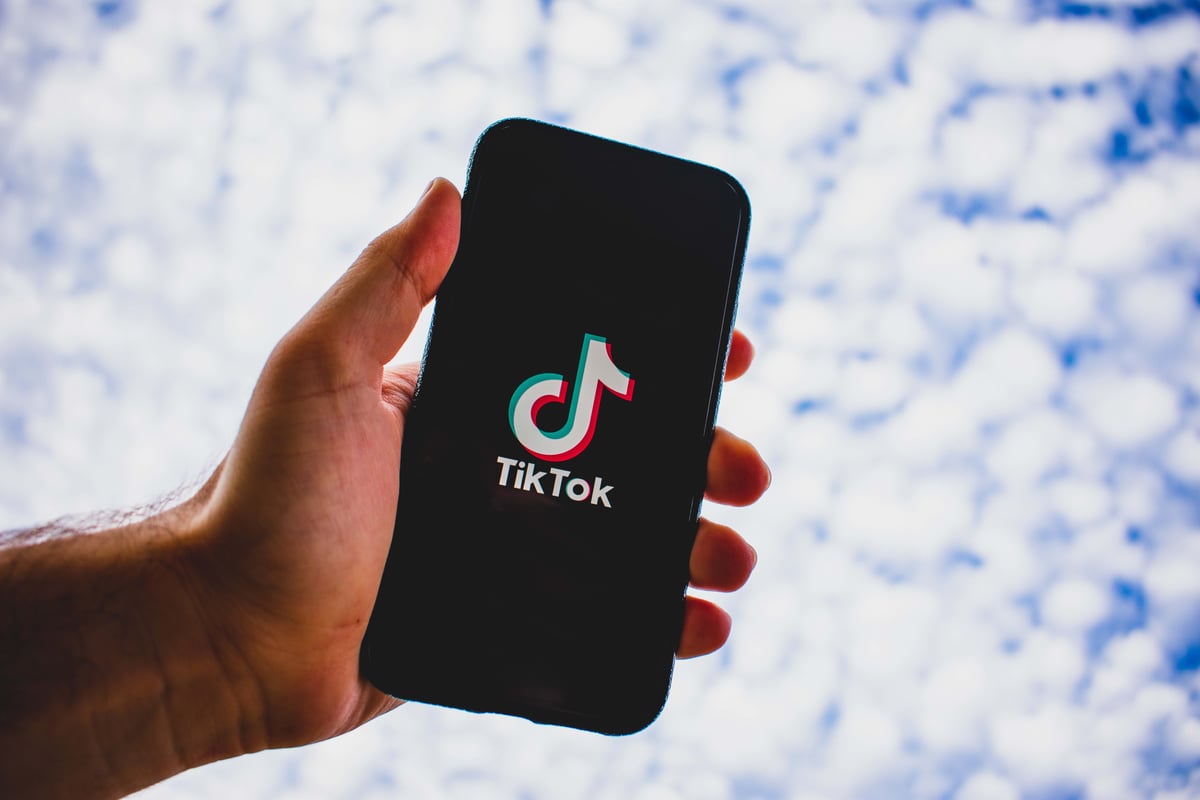 Top social media news stories in 2020
COVID-19 changed social media behavior
Platforms are cracking down on the spread of misinformation
Facebook advertising took a hit.
Twitter was hacked
TikTok may be banned in the U.S
Social Media became a tool to generate social awareness
I know I'm not alone in feeling like the last six months have felt like five years.
The reality is, we're only halfway through 2020 and to say there's been a lot in the news is the understatement of the century. Within a sea of daily headlines, you may have missed some major stories that have happened in the social media world in the first half of the year.
But fear not! I've got you covered.
From a major hack and a campaign against misinformation to COVID-19's effect on social behavior and advertising, there's a lot to unpack.
Here are a few social media news highlights that you should know about.
COVID-19 changed social media behavior
Not surprisingly, as stay-at-home orders took effect to stop the spread of COVID-19, everyone's daily routines quickly shifted.
According to a study by Kantar media, social media usage as the pandemic evolved increased by 61%. Additionally, Sprout Social dug into their user data post-quarantine and compared it to the first quarter of 2020 to give us more context.
Before the pandemic hit, Wednesday was a peak day for social media activity, with the best times to post at 11 a.m. and between 1 p.m. to 2 p.m. Once social media users began working from home, Sprout Social saw high levels of activity across weekdays.
🔎 Related: When are the best times to post on social media during COVID-19?
When it came to brand behavior on social media, Sprout Social found that the average volume of messages stayed the same, except in certain industries.
Healthcare and media increased the number of posts they were sharing per day, while industries that were largely shutdown like travel and sports decreased.


(Source)
What does this news mean for you?
The economic impact that the COVID-19 pandemic has had on businesses can't be ignored.
Social media advertising has taken a huge hit with 69% of brands saying they expected to decrease ad spend after the pandemic began.
However, investing the time in social media engagement is still worth your time.
Throughout the pandemic, users have been spending more and more time on social media. Even if you can't spend your budget on advertising, you should still be connecting with your audience through your content and organic posts.
"During this unprecedented event, trusted social media influencers continue to be a reliable source of information and an effective, authentic way to communicate with your audience."
This doesn't mean you have to spend your money on influencer deals, but your brand should be regularly posting useful and relevant information to your social media audience to say top of mind.
Take advantage of the increased engagement on social media platforms and use it as a way to start conversations with your audience.
When we come out on the other side of this pandemic, you'll have built relationships with your followers, and more importantly, trust with your followers.
Platforms are cracking down on the spread of misinformation
Let's recap the first half of 2020 for a moment: We're in the middle of an election year, a pandemic, an economic rollercoaster, and a movement to bring awareness to racial divides within our country.
In other words, the year is brimming with heated opinions and information and social platforms have faced both praise and criticism for their handling of misinformation and fake accounts in regards to them.
Twitter has been one of the biggest names we've seen in the headlines.
Starting in May and June, Twitter suspended nearly 70 million accounts and continued at the same pace in July. The platform's battle against fake and suspicious accounts is in an effort to slow the spread of harmful or incorrect information to the public.
Back in May, Twitter also made headlines for the addition of fact-checking labels to tweets that contain disputed information.
Though the original focus was on stop the spread of misinformation regarding the coronavirus, the platform began expanding the use of these labels, including on a tweet from President Donald Trump regarding mail-in ballots.
The move caused quite a bit of political blowback for Twitter, but it was also praised by fact-checking groups who felt it gave users the opportunity to get the full story on tweets that contained potentially dangerous information.
In turn, Facebook (who also owns Instagram) came under fire for not taking the same stance.
Facebook does have its own fact-checking label for posts that are flagged for false or misleading information. However, while Twitter runs its fact-checking internally, Facebook relies on third-party companies to source this information.
Mark Zuckerberg, who has long claimed he does not want to be the arbiter of truth for his billions of users, instead puts that responsibility on his third-party partners.
Zuckerberg's stance led to internal "virtual walk-outs" amongst employees.
Things got even more heated over at Facebook after a civil rights group lashed out at the platform for not removing posts by political leaders that contained false or misleading information.
According to Fox Business, "Facebook has maintained its position that not fact-checking politicians allows its users to see what world leaders are posting and make their own conclusions about what is said."
Ultimately, Facebook shifted its policy later in June citing that they "will start labeling content it previously would not have flagged if they were deemed 'newsworthy,' including posts from politicians."
What does this news mean for you?
Now, more than ever, maintaining authenticity and accuracy is crucial to building (and keeping) trust with your audience on social media.
It doesn't matter what industry you're in, if your business profile gets hit with a "fact check" label, your brand reputation is immediately tarnished. People will be more likely to question anything you do or say.
This doesn't mean that you can't voice your opinions if that reflects your brand voice or values, but, make sure that what you're saying is backed by facts, won't alienate your brand from your loyal followers, and always maintains integrity.
If members of your team are active on social media and using their profiles for business purposes, it's best to have a company-wide social media policy in place to ensure this as well.
A social media policy allows you to outline how your employees should or shouldn't be representing your brand on social media.
This oftentimes includes disclaimer employees can use in their profile stating that the opinions reflected in their posts are their own and not those of your brand.
Facebook advertising took a hit
The headlines around Facebook didn't end at just fact-checking.
The lack of enforcement on some of Facebook's policies around misinformation and political posts led to some major brands to boycott the platform's ad platform.
In addition, the economic impact of COVID-19 led to many small businesses, which make up a large portion of Facebook's advertisers, to have to pull back on ad spend.
According to Marketwatch, all of these issues combined led to a perfect storm for Facebook's ad platform.
Back in June, after Facebook decided not to remove posts containing hateful and misleading content from political leaders major brands like North Face, Coca-Cola and Chipoltle decided to pull all ad spend.
The boycott lasted for about a month, and while some brands have resumed their advertising, some have not.
To gain the trust of these brands back, Facebook made some efforts to increase its fact-checking on high-profile posts. They are also said to be considering a ban on all political ads.
While they haven't made anything official on that front, Facebook has now also given users the power to turn off political ads, should they not wish to see them. In addition, companies running ads for political or social issues now need to go through an additional approval process.
In any case, with these major brands pulling dollars off of Facebook, smaller businesses may now have more power to compete.
According to IMPACT's Katie Pritchard:

"If big brands continue to boycott, we could see other small retail/online stores take over more of the ad space on Facebook leading up to Black Friday — which is good if you're a smaller business that competes for attention with big brands!"
What does this news mean for you?
If you're a nonprofit or represent a social or political cause, you need to be prepared to jump through extra hoops to maintain advertising on the Facebook platform.
You also need to be mindful of the fact that users can block your ads and consider diversifying which platforms you advertise on.
For small businesses who may be concerned with the optics of maintaining advertising on Facebook in the midst of these bigger brand boycotts, you've got to go with your gut.
You have to decide what's right for your business and your audience. That may mean following suit with the larger brand boycotts or it may mean continuing advertising on Facebook because it's effective.
You've got to evaluate the pros and cons for yourself and act accordingly.
Remember, that with many businesses abandoning the platform because of both the economic impact of COVID-19 and social issues, the landscape is less competitive than it normally would be leading into a holiday season.
Twitter was hacked
How's this for a major social media news story?
The Twitter accounts of former President Barack Obama, Tesla CEO Elon Musk, Amazon's Jeff Bezos, Microsoft founder Bill Gates, and U.S. presidential candidate and former Vice President Joe Biden fell victim to a massive hack.
The hackers posted the following message to these high-profile accounts and received over $120,000 in payments before being shut down.

Twitter was quick to take responsibility for the incident with a post from CEO Jack Dorsey and a very detailed outline of what happened in real-time.
The alleged hacker, a 17-year-old Florida resident, was since arrested.
What does this news mean for you?
No matter how much a part of everyday life social media is, cybersecurity is still an issue!
Both personally and professionally, you need to be sure you're taking the right precautions on social platforms.
Here are a few suggestions from PCMag to help keep your business and personal profiles secure:
Enable two-factor authorization for your brand's accounts.
Deactivate your tweet locations.
Turn off photo tagging.
Edit your discoverability (which stops twitter from using your phone number or email address).
Block and report bot accounts or accounts with inappropriate content when you see it.
This is a good lesson for all of your business's online security, from banking to your website, safety and security need to be a major priority.
TikTok may be banned in the U.S.
As most of the world entered quarantine, the video platform TikTok had almost 2 million downloads between March 16-22, an 18% increase from its pre-pandemic weekly average.
With more people stuck at home, the app quickly became a source of both entertainment and connection, particularly with Gen-Z.
While the app is wildly popular with teenagers, celebrities, and content creators, in particular, late in July, the Trump administration began threatening to ban the app in the U.S.
Why? Concerns were raised over the Chinese company ByteDance who owns the app and whether or not the data of U.S. users was vulnerable to the Chinese government.
The possibility of a ban left users and TikTok creators who have struck influencer deals through the platform, understandably upset.
On the evening of August 7, their fears were realized when President Donald Trump issued an executive order which stated that the app, along with another Chinese owned app WeChat, would be banned in the U.S. in 45 days unless purchased by a U.S. owned business.
According to CNN, the order alleges that TikTok:
"Automatically captures vast swaths of information from its users," such as location data and browsing and search histories, which "threatens to allow the Chinese Communist Party access to Americans' personal and proprietary information -- potentially allowing China to track the locations of Federal employees and contractors, build dossiers of personal information for blackmail, and conduct corporate espionage."
You might be wondering, why is the Trump administration giving the app 45 days?
That's because Microsoft had been in talks with ByteDance to purchase TikTok. The 45-day deadline gives them a window to complete the deal. If they can do so, the app can remain in use within the U.S. However, if Microsoft or another U.S. company does not purchase TikTok after that time, the app is officially banned.
What does this news mean for you?
If your brand has a presence on TikTok or you've invested an influencer marketing budget into the app, you need to be paying close attention!
If the ban goes through, you'll need a fallback plan for how to reallocate your budget and focus on content creation on other social platforms. Lucky for you, Instagram just released Reels, which is meant to rival what TikTok offers content creators.
Even if you don't have any connection to TikTok, you should still pay attention.
Concerns over data privacy with Chinese owned businesses is something the current administration is watching. TikTok and WeChat may just be a starting point.
This is also another opportunity for businesses to ensure to take stock of the software and apps they use to ensure they are secure and that your data is not getting into the wrong hands.
Social Media became a tool to generate social awareness
Finally, despite all the controversy surrounding social media in the first six months of 2020, platforms also played a major role in raising social awareness.
After the killing of George Floyd on May 25, countless Black Lives Matter protests began popping up around the country and social media quickly became a key tool for organizers.
According to Forbes, on June 7 after the location of a planned protest in New York City was barricaded by police, attendees were quick to take to Instagram Stories to determine where the new location would be.
Furthermore, earlier, on June 2, the music industry planned #BlackoutTuesday, originally designed to be a day of pause to reflect on the protests and racial injustices taking place across the country.
What started off as a music industry blackout, quickly took off across the world filling feeds with black squares in recognition of the event.
(Source)
What does this news mean for you?
One trend I've noticed is that brands seem to be quicker to voice opinions on social issues than they have in the past.
Just look at how many brands and businesses participated in #BlackoutTuesday. While brands may have previously been wary to jump into hot-button issues for fear of losing consumers, this movement changed that.
We saw just how powerful social media can be for bringing people together on and offline.
Brands learned they don't have to be silent; they can have a voice and an opinion. In fact, fans and customers often want them to.
Again, this goes back to authenticity.
If your business stands behind a social issue, don't be afraid to talk about it on social media.
However, don't just jump on the bandwagon because you see other brands doing it. If you don't truly believe in a cause or you don't understand it, do your research and get educated first.

Nothing is worse than phony sentiment!
The lesson here is that social media is a powerful force in spreading a message and you shouldn't be afraid to add your brand's voice to the conversation.
If the first half of the year taught us anything, it's to learn to embrace the unexpected
The first half of 2020 brought us some major social media stories and changes.
While some of the trends we've seen so far this year could stick around, if we've learned anything it's that things can change in an instant.
It will be interesting to see how social media behaviors shift as economies slowly reopen and we are not living a life in full quarantine.
For now, businesses should continue to take lessons from the first half of the year as they strategize the next few months.
At a basic level, keep your social media activity factual and authentic, evaluate any investment you can make into social advertising to stay competitive and don't be afraid to have an opinion!
Free Assessment:
How does your sales & marketing measure up?
Take this free, 5-minute assessment and learn what you can start doing today to boost traffic, leads, and sales.