4 Trendy Content Channels Marketers Are Exploring in 2017 [New Data]
Ramona Sukhraj also recommends this free guide: The Ultimate Inbound Marketing Strategy Playbook 2022.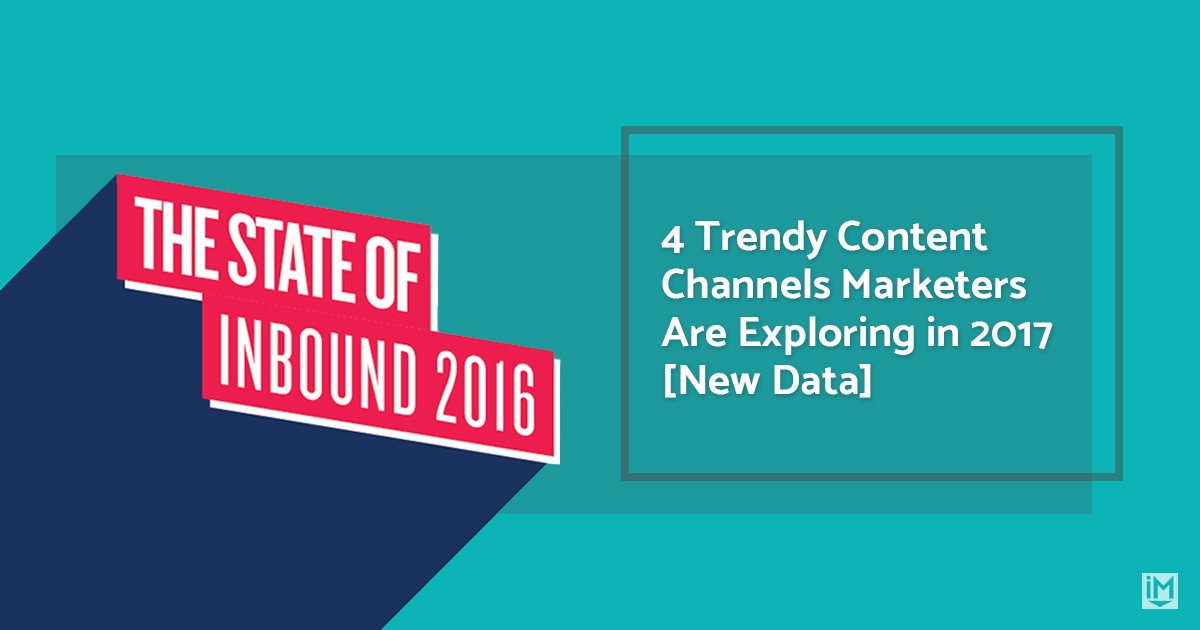 Warning: Never try to watch TV with my dad.
When I was younger, he'd get so impatient when commercials came on, before I knew it, he was flipping channels and I was missing the end of Boy Meets World.
Now, as much as this irked me (and still does), I can't say my dad's alone in this habit. What do most people do when they don't like what's on? They flip the channel. Don't like what's being said or just want to see what you're missing? Flip the channel.
Like TV, it doesn't take much for people to grow bored of content online.
Free Guide: The Ultimate Inbound Marketing Strategy Playbook 2022
In order to prevent them from "flipping the channel" on a blog or brand, in general, marketers have to branch out and create more engaging content that not only keeps existing audiences around but also steals some from the competition.
In the 2016 edition of HubSpot's industry report, State of Inbound, over 4500 marketers from 132 countries were surveyed about their day-to-day operations, and their responses revealed a great deal about the content strategies and channels we can expect in 2017.
What Will Marketers Care About in 2017?
As one yourself, I don't have to tell you how many marketers are concerned about getting found online, but to put it in perspective, the State of Inbound found that 66% of respondents consider growing SEO and organic presence their top priority.
With 60%, blog content creation was a close second, and really, this comes as no surprise.
Organic traffic, SEO, and content creation are a package deal. Unfortunately, most businesses are relying on out-of-date best practices and ignoring recent developments in search engine criteria when it comes to conquering them.
Thanks to Google's ever-changing algorithm and acquisitions, today's content and SEO isn't just about keyword presence, but quality as well. Things like mobile optimization, video, and imagery can all affect your search engine rank, making strategic and versatile content creation more important than ever.
Going Beyond the Blog

According to the report, 71% of businesses have members of their staff creating content for them, and that's great -- but I'd be willing to bet money that the majority of this content comes in the form of a conventional blog article.
*Flips Channel*
At IMPACT, each of our team members creates at least one piece of content per quarter. Their work diversifies our voice and subject matter and helps build their personal brands in the process -- but not all of it is written.
Not everyone's a born writer. So, from infographics and Slideshares to videos and checklists, our team members contribute a wide of array of content and we couldn't be happier to have it.
Having a healthy content mix keeps your blog interesting to existing readers and also helps appeal to qualified audiences who may not have the time or patience to read a full-text article.
With written blog articles the status quo, diversifying your content mix to include new channels and mediums also helps your business stand out from the crowd.
As Moz Founder and Resident Wizard, Rand Fishkin explains, "Content marketers are going to have to get more unique with the types of content they create; [and] they're going to have to get higher quality…" to succeed in 2017.
Data from State of Inbound 2016 shows the four trendy content channels below may just be the way to do that!
4 Content Channels to Explore in 2017
1. Messenger Apps
Even in a digital marketplace, most consumers are looking for a human experience.
They don't want to feel like they're doing business with robots or heartless strangers, but with other human beings. This is one of the reasons why messenger apps are becoming such a popular content marketing channel and 24% of people prefer them for business communication.
Offering affordable (or even free) alternatives to text messaging or mobile calls over wifi, apps like Facebook Messenger, WhatsApp, and Slack are a great way for consumers to save money and stay connected, while marketers enjoy another way meet their audience.
With the ability to build custom "bots," these apps offer brands opportunities to improve customer service, host contests or games, promote sales, or even close them.
They're like a real-time, even more powerful email marketing, and with over 900 million people using Facebook Messenger, 3 million daily active users running to Slack, and only 20% of marketers actively planning how to use them, messenger apps are an underutilized channel that cannot be ignored.
Even HubSpot is exploring the possibilities with "marketing chatbot," Growth Bot, while brands like Burger King and 1-800-Flowers, among others, are taking to Facebook.
Learn more about how your team can get started with "bots" on Facebook Messenger here and on Slack, here.
2. Video
Video marketing is no new kid on the block, but compared to other text-based mediums, its popularity has been low -- especially considering 72% of brands say it has improved their conversion rates and 70% of top search engine results include it.
Fortunately, according to State of Inbound, marketers are finally seeing the light, as 49% and 39% plan on investing in YouTube and Facebook Video in the next 12-months, respectively.

Since its introduction earlier this year, Facebook Live has become a staple of user newsfeeds and even CEO, Mark Zuckerberg, has said the social platform is "...[moving] towards a world where video is at the heart of all [its] services."
Smart marketers need to take notice of this evolution or get left behind as video becomes an even more powerful tool on social media and in search engines.
3. Podcasts
Podcasting is another channel that we have been discussing heavily for the last year but has been slower to catch on.
In the next 12 months, only 15% of marketers plan on incorporating podcasts into their strategies, but with over 57 million Americans are actively listening, this means your brand has less competition to face and even more opportunity to make an impact.
If the popularity of programs like "Serial", "WTF with Marc Maron", and Malcolm Gladwell's "Revolutist History" have taught us anything, it's that podcast listeners are a smaller, but highly engaged audience that, if used effectively, can help fuel a powerful movement for your brand.
Listen to HubSpot's "The Growth Show", The Sales Lion's "Hubcast", HBR's "Ideacast", or Gary Vaynerchuk's "#AskGaryVee" to get a better idea of how your team can use podcasts to expand its reach and spread its message.
4. Interactive Content
Last, but not least, if you're a regular reader of our blog, you already know that I'm a huge fan of interactive content. Quizzes, calculators, polls, "generators;" these pieces allow consumers to input personal information and receive something unique to them.
Unlike passive content (i.e. blog articles and eBooks) that remain static no matter who finds them, interactive content channels provide a more personalized user experience, enticing prospects with the chance to learn something new about themselves and helping brands gather information in a friendly way.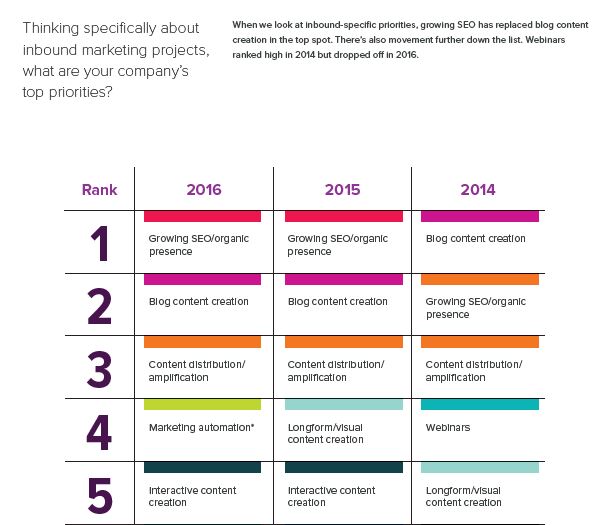 Last, we learned that 88% of marketers say interactive content is effective at differentiating their brands, but as respondents fifth highest priority in this year's State of Inbound, it's clear not quite as many are taking advantage of it. This creates a huge opportunity for your brand.
Consider experimenting with tools like SnapApp, Ceros, Playbuzz, and Ion Interactive to see how your audience responds to interactive content. With it driving twice the number of conversions as static content for most businesses, you're likely to see a boost that can't be matched.
You're Up!
Now, I can't promise that all of these trendy content channels will work for your specific audience, but the numbers don't lie. Messenger apps, video, podcasts, and interactive content are all growing in popularity and effectiveness, and in 2017, they just may provide the surge in metrics your organization is looking for. So, test them out.
To learn more about what to expect from the marketing industry in 2017, download your copy of the 2016 State of Inbound using the button below!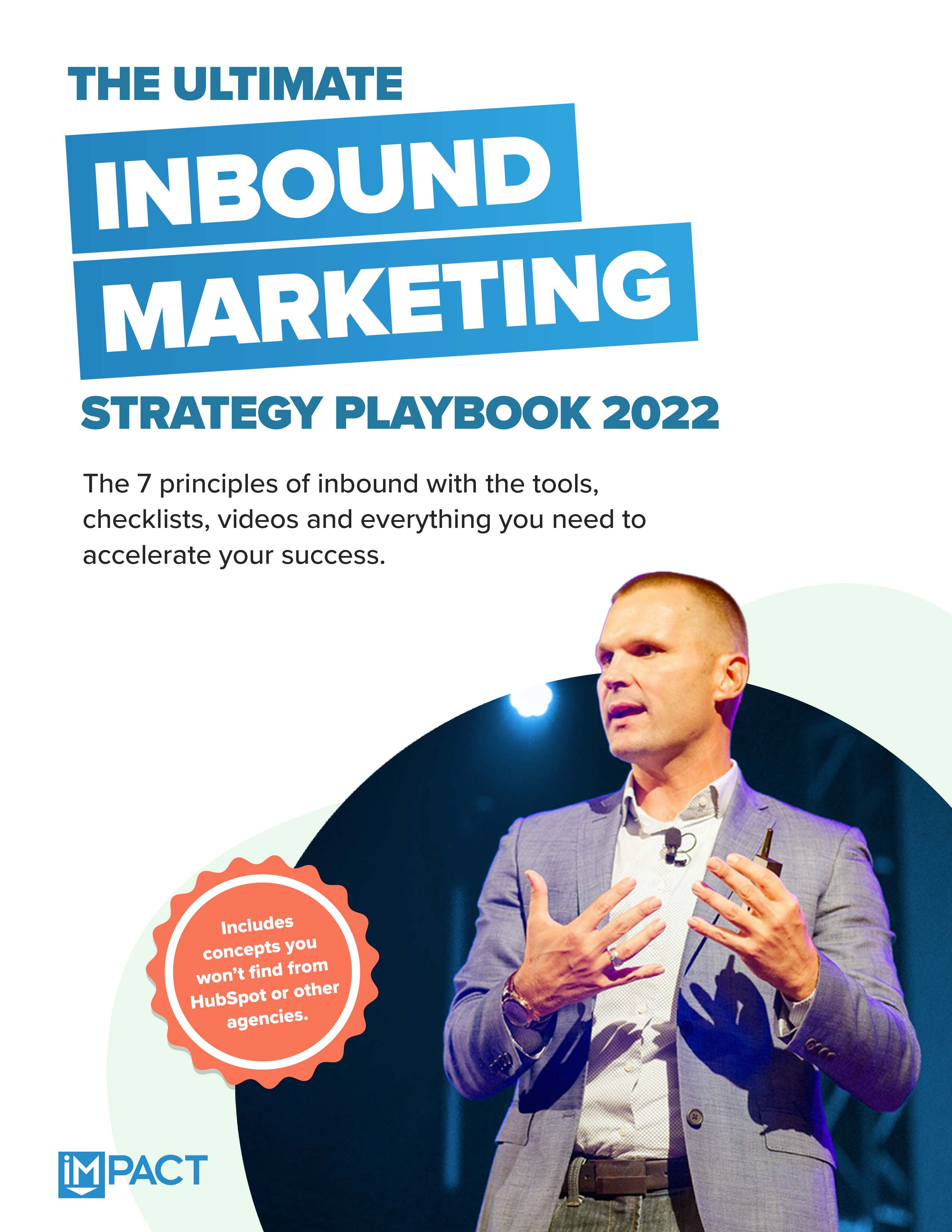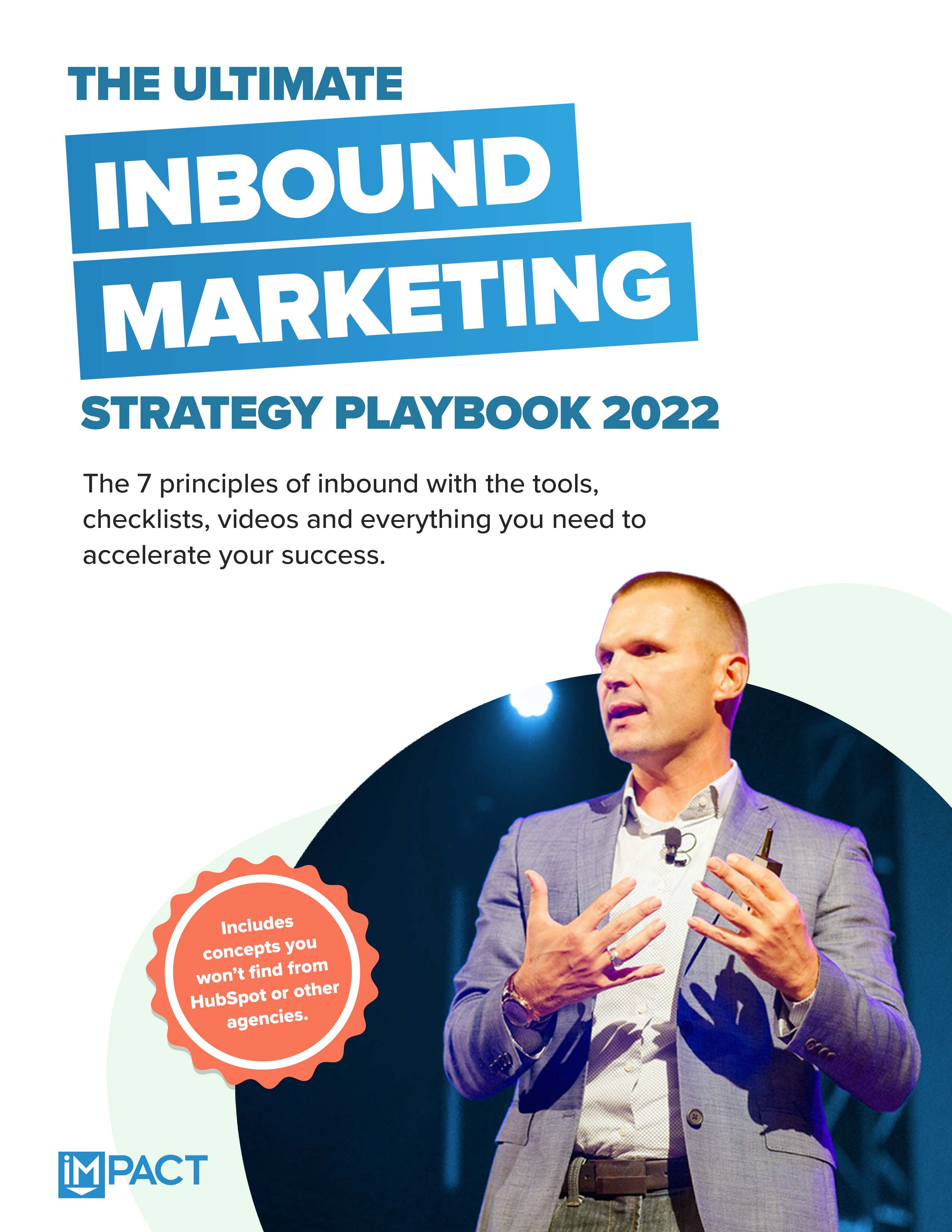 Free Guide:
The Ultimate Inbound Marketing Strategy Playbook 2022
Take your inbound strategy to the next level
Master the 7 principles of highly effective inbound marketing
Dramatically improve your inbound sales
Get more buy-in at your company
Published on September 12, 2016