YouTube Introduces Video Reach Campaigns to Simplify Brand Awareness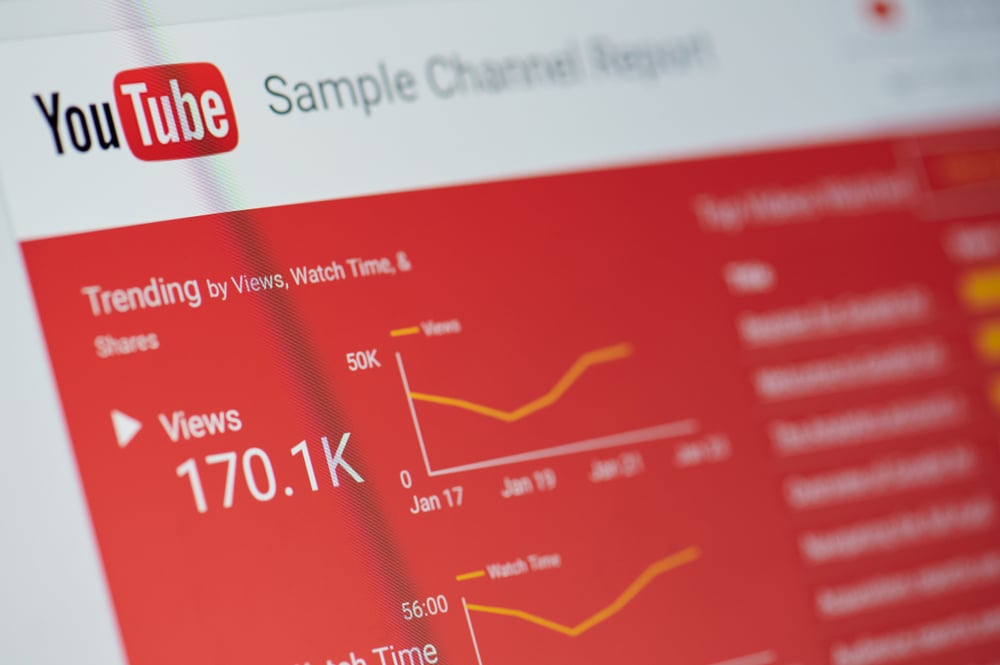 If you didn't already know, you should be incorporating video into your digital sales & marketing strategy.
(If you're just getting started in video, we suggest following these 6 simple steps.)
If you're in full video production mode, this YouTube Ads update is for you.
YouTube has admitted that, regardless of your marketing goals, its system for managing different types of ad campaigns and placement was time-consuming and complex even for advanced advertisers.
With that said, your marketing goals evolve, and so should the tools you use to reach them.
A new way to use video more efficiently
Up until now, Google Ads and YouTube required you to create and manage separate campaigns for 6-second bumper ads, skippable in-stream ads, non-skippable in-stream ads, TrueView ads, and masthead ads.
This has become more of an issue because people these days are on 👏 the 👏 move 👏 and the volume of touchpoints between businesses and customers has, and will continue to, increase.
This update gives advertisers the ability to upload and manage multiple videos in a single campaign, whether you are looking to build brand awareness, grow consideration, or drive action.
This update makes it easier for you to do this with YouTube.
In addition, through the use of Google "magic" (read: machine learning), YouTube ads will automatically deliver the most cost-efficient combination of ad placements to help you scale and hit your goals.
According to Google, even giants like Ford have optimized their ad spend by way of this simplification.
"Early adopters like Ford are already seeing strong results using Video reach campaigns. In alpha tests, the automaker lowered their campaign cost over 20 percent compared to their previous YouTube benchmarks."
Why this matters
YouTube is working hard to solidify its place in your sales & marketing strategy and advertising budget.
Because of how complex the customer journey has become and the dominant role video plays in it, YouTube has and will continue to focus efforts on simplifying how marketers reach customers through video advertisements.
IMPACT's resident Google Ads Lead and Paid Ads Specialist Jason Linde had this to say:
"I often see clients shying away from advertising on YouTube based solely on the daunting task of having to manage multiple video campaign variants, BUT now with video reach campaigns and the simplification of this process these clients will be able to jump back in without having to bear that heavy management load again — Kudos to Google on this one."
Increasing accessibility to advanced tools, advertising tactics, and reducing the financial investment that it takes to reach your audience looks like the long term play here from YouTube.
Ultimately if YouTube can make it easier for marketers to add YouTube to their list of ad platforms, it's a win for the platform and, if you can expand your audience, it's a win for you, too.
Is this update enough for you to start advertising through YouTube? Let us know in Elite!
Free Assessment:
How does your sales & marketing measure up?
Take this free, 5-minute assessment and learn what you can start doing today to boost traffic, leads, and sales.