Virtual peer groups vs roundtables vs masterminds: Which is right for you?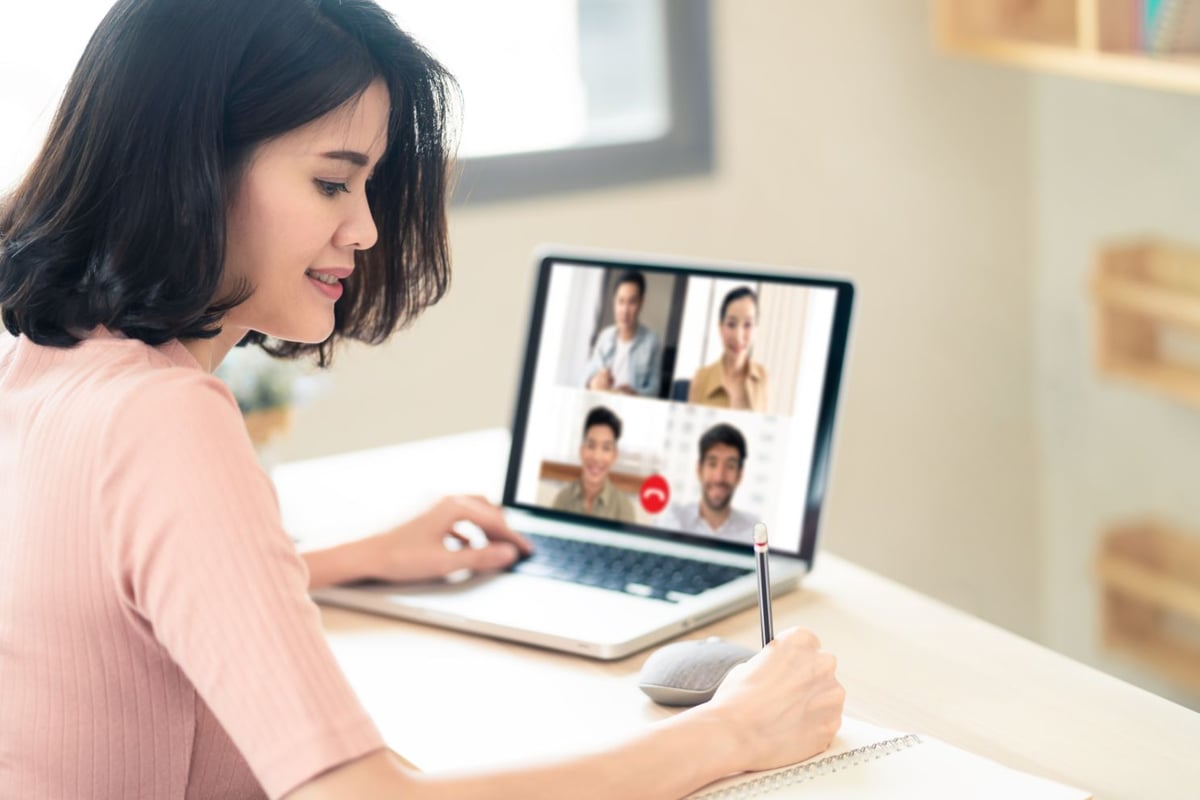 What's in a label, right?
I'm not too fond of labels because they can be confining and, in some cases, discriminating. However, at the same time, they do serve a helpful purpose.
We use labels for different things and situations.
They can identify the dress size or a particular category of goods or services and allow us to find what we need quickly.
There are labels to categorize people by age, gender, race, religion, income, intelligence, interests, sexual orientation, weight, or fashion choices to group those with something in common.
Overall, labels are signals to those who identify or relate to them that where they are is a welcoming place or that an item is the right match for them.
If one sees the Muslim Mommies Virtual Peer Group, for example, but you don't share the same religious "label" and you are not a mommy, you know that group is probably not for you.
Especially now, during COVID-19, group labels that help us quickly identify those who share a similar mindset, industry background, and profession to find common ground and support — that includes digital marketing and sales professionals.
While labels can sometimes come with different judgments, I know they can also bring people together.
I guess I am okay with them after all.
So, let's dive into the role they play in marketing and how you can benefit.


The role of peer groups in marketing
The Lumen group defines the term group as any collection of at least two people who interact with some frequency and who share a sense that their identities align.
Throughout my marketing career, I have always been part of a peer group of some sort, whether in-person or virtual.
Although some may think these are a waste of time, they have helped me grow by leaps and bounds.
In some of the groups, I was able to lead and teach without having to second guess myself and, in turn, help me become knowledgeable, willing to try new things, and lose my insecurities.
When you find a professional group, you can also give you a sense of clarity and belonging as you connect over shared knowledge, language, and understanding of the circumstances and issues the others face.
You can talk through problems you're having and most likely find someone who can easily relate or has a solution.
Plus, in the traditional networking sense, professional groups can present new job, hire, or partnership opportunities.
Not all groups are created equal, however, and each type of group has its purpose and ability to match your own.
In this article, we're going to be focusing on three types of peers groups for digital marketers:
Virtual peer groups
Roundtables
Masterminds


What is a digital marketing virtual peer group?
A peer group is a group that shares similar backgrounds, ethnicities, religions, and in this article, a group of digital marketers whose experience, knowledge, and journey are shared.
The people also probably share the same title and are in a similar place in their digital marketing career.
An example of a digital marketing virtual peer group is the Social Media Today group found on LinkedIn that has over 264,000 members.
Here digital marketers unite looking to share tips and techniques about social media marketing.
It also attracts those who may be either early or middle in their social media career and want to learn from those who are on the same journey and those who just maybe a few steps ahead.
High-growth groups typically include people who are slightly ahead of you and some behind you—creating opportunities to learn and teach at the same time.
If you find this synergy, you can grow your knowledge and skills exponentially faster than even going to school.
If you are looking for a peer group where inbound marketers who are passionate about educating their customers then IMPACT+'s virtual peer groups are the place to be.
IMPACT+ is our new online learning platform. While available for free, our Pro users get access to our virtual peer groups where they can connect with fellow users over common pain points or the courses they're taking on the platform.
🔎Related: HubSpot Academy vs IMPACT+: a head-to-head digital marketing training comparison
Benefits of digital marketing virtual peer groups
The biggest benefit of virtual peer groups is that you can gain a fresh perspective.
By seeing how others in your field perform their jobs and how they conquer common problems, you learn how you may be able to improve in your own situation.
With shared knowledge and understanding, you have a group in which to share ideas, ask and answer questions, or even just vent.
Also, digital marketing changes daily. It's almost impossible to keep up. A digital marketing virtual peer group gives you sources to keep up to date through.
Last, but not least, especially in this COVID-19 time, virtual peer groups can provide support, perspective, and information in a safe environment. They create a feeling of camaraderie and inclusion in a time that can often feel very isolating.
What is a digital marketing roundtable?
A roundtable is a closed discussion designed to dive deep into a specific topic or issue. It is typically by invitation only and is often between individuals from industries or job functions.
This is what makes a roundtable unique. Everyone is speaking to the same topic, but from different perspectives and contexts.
It's almost like a little United Nations.
Before attending the event, participants typically thoroughly prepare their point of view and are ready to have a lively discussion and debate at the meeting.
While disagreements are expected, the purpose of roundtables is to create a safe space for these to happen to hopefully come up with a solution or perspective that takes them all into account.
A great example of a digital marketing roundtable can be seen from TopFloor.
TopFloor is a Milwaukee-based digital marketing and website company that holds a quarterly event for marketing executives and business leaders to gather and learn how others are leveraging the latest digital marketing tactics.
As they explain, "This event has been designed to address the challenges and interests of professionals who have the responsibility of crafting a marketing strategy, allocating budgets, overseeing the execution, and reporting on the results."
Benefits of digital marketing round tables
One of the biggest benefits of a digital marketing roundtable is its intimacy.
With a small, closed group, roundtable panelists are usually more freely engaged and open to sharing, creating a safe space to share opinions.
Roundtables are a forum that promotes deep thinking and open collaboration between different departments and industries. Unlike virtual peer groups where people usually come from the same background, roundtables are designed to bring together people who are different.
Participants are not to judge but listen to opposing arguments, which allow for true collaboration and problem-solving that considers different angles to solve the burning issue, matter, or situation.
Plus, now that roundtables are primarily virtual due to COVID-19, people can reap these benefits from the comfort of their own homes.
Related: 8 best virtual digital sales and marketing events in 2020
What is a digital marketing mastermind?
A digital marketing mastermind group is a type of peer learning group that offers a mix of brainstorming, education, accountability, and support while working towards a specific milestone.
The mission of a mastermind is to see success. Therefore, each member creates a personal goal, holds each other accountable to it, and helps each other work towards achieving it.
In other words, it has a beginning and endpoint.
The group usually consists of 4-8 people, so everyone has substantial time to speak and a facilitator can give every participant feedback during a single meeting.
In each meeting, the facilitator will conduct a round-robin of updates from all members followed by challenges and may ask pointed questions to get members to self-discover how they may counter that challenge.
A prescribed solution isn't the goal, but rather to give members the chance to share different solutions they have tried.
Unlike other groups in this article, a mastermind isn't a one-way learning street and the experience is rarely the same for everyone.
The stretch goal each member creates is specific to their aspirations for their digital marketing success and the impact it has on their business. These are individual goals, not a collective one.
Throughout the mastermind, members will naturally get to know one another and may connect outside the group, but they are working towards their own individual finish lines.
Although there are instances where a digital mastermind may vote to bring in guest speakers or teachers, the mastermind group's primary focus is brainstorming and accountability support among the group members.
A digital marketing mastermind functions very similarly to group coaching in this way.
Benefits of digital marketing masterminds
The benefits of joining a mastermind are numerous, both personal and for your business or work.
For starters, masterminds usually cost a pretty penny, and if you are fortunate to join one, it means you are likely surrounded by elite leaders in your field.
By joining, you gain an instant and valuable support network that could lead to new job opportunities or partnerships, as well as a place to collaborate and brainstorm ideas.
It also adds a new layer of accountability when it comes to achieving your goals.
Under pressure, it's so easy to procrastinate or give up, but in a mastermind, you will receive encouragement, feedback, and support to keep at it even with the going gets tough.
Furthermore, joining a digital marketing mastermind doesn't distract you from doing your daily work. Rather, it should become part of your daily activity since the goals you set within the genius are directly related to your work or business.
Which group is right for you?
Virtual peer groups, roundtables, and masterminds all have a positive impact.
Just by going at anything as a group is empowering and liberating and makes anyone less stressed. Being alone and tackling big goals without support doesn't help with the mental and spiritual health.
But when should you use a virtual peer group versus roundtables or mastermind?
To help you choose, consider this question: What problem am I trying to solve?
If it is emotional, friendly, and non-committal support you are looking for, then a virtual peer group that you can find on Linkedin or social media may be a good fit.
If you have a burning or unexpected issue that you need to solve, then a roundtable may be a good option for you.
For instance, let's say a consumer data security regulation is going into effect in one month.
Joining a roundtable may give you the chance to get in front of data protection officers, web and data technologists, marketers, senior leaders, and legal teams to help you troubleshoot your solution.
Lastly, if you'd like to see tangible results for your digital marketing efforts in a given period and don't have the support you need in your current environment, then the digital marketing mastermind may help.
How to find a peer group?
Now that you know what kind of group you need, how do you find one?
Although we have Google at our fingertips, it still is a bit tricky in finding the best peer groups for you. So aside from doing a keyword search here is where I would start:
Check out the

Breaking The One Percent

. This is a website that lists top Facebook marketing groups to join.
Look to your favorite people, authors, and public figures. Dive into their content, their websites, and research to see if they have open groups to join. Typically public figures have groups on social media platforms such as Linkedin or Facebook, like one I am in on

Akimbo

around Seth Godin's thought leadership.
Look at the publications you read regularly. Many times there are groups that are exclusively for die-hard followers. An example is the

Fast Company Impact Council

that brings together founders, CEO, and some of the most creative people in the business.
Look at your Linkedin feed. Look at those figures or articles that pop up continuously and go and check them out. The algorithms sometimes know more than you.
If all fails, check out this list on the 17 Facebook Marketing Groups to join now from INC, the 7 Best Facebook Groups for Inbound Marketers from IMPACT, or the 20 Linkedin Groups Every Marketer Should Join from HubSpot.
You can also connect with others in the IMPACT community in the virtual peer groups of IMPACT+!
Free Assessment:
How does your sales & marketing measure up?
Take this free, 5-minute assessment and learn what you can start doing today to boost traffic, leads, and sales.