Fyre Festival: 3 Business Lessons Learned from Its Failure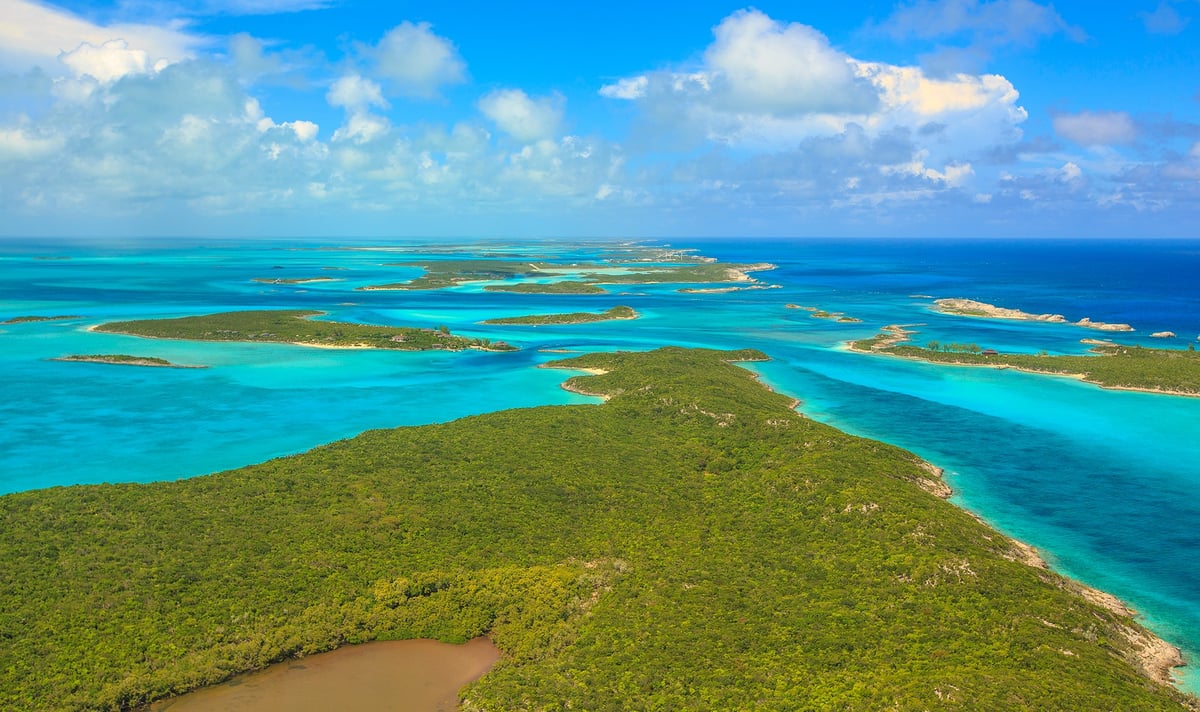 Imagine spending thousands of dollars on an elite weekend in the Bahamas attending a music festival deemed "the next Coachella."
You're expecting luxury cabanas, surrounded by the world's most famous models, athletes, and musicians only to find yourself stranded on an island with shark-infested waters, sandflies, and none of the musical performers you were promised.
This was the reality for consumers attending Fyre Festival this year.
Seemingly doomed from the start, Fyre Festival is the latest case study on what not to do when trying to run a successful business.
From its flaws, however, we can learn three very valuable lessons to help shape our next business plan or marketing campaign.
1. Influencer Marketing Makes a Difference
One thing the Fyre Festival certainly got right was influencer marketing.
Influencer marketing capitalizes on big names in an industry to promote a product, event, service, or more to his and her own followers. This allows businesses to expand their reach, tapping into the trust and admiration people have for those they follow.
Fyre Festival used models like Kendall Jenner, Bella Hadid, and Nick Brateman to help get the word out about the festival and made it seem like an "it" event to go to if you were one of the elite.
Also, with names like Ja-Rule and Blink 182 backing the event and performing, the festival had plenty of social proof to convince people to attend.
This tactic worked with Kendall's first post garnering approximately 6 million unique impressions, surging ticket sales. At the end, the event sold out with more than one thousand people paying anywhere from $1000-$12,000 per ticket, and some splurging on the $250,000 price tag for the VIP packages.
So, where did they go wrong?
Of the nearly 400 influencers -- called Fyre Starters -- who shared social posts and videos promoting the event, none noted that they were being paid to do so.
While some were paid outright, others received free flights, tickets, and accommodations in exchange for helping spread the word about the event. It's illegal to not specify that you receive payment for promoting an event according to the Federal Trade Commission.
Also, in the end, a lot of these people didn't show up. Most of the musicians, models, and athletes, who teased the Fyre Festival as the place to be, didn't bother attending the event themselves.
April 27, 2017
Though influencer marketing set Fyre Festival on the right track in attracting a target audience to purchase the pricey tickets, it didn't follow through with basic logistics like ensuring they are complying with FTC regulations and attending the event they claimed to be going to.
When done right, influencer marketing can be one of the more time-consuming yet beneficial trends in brand exposure. Carefully select those within your industry based on criteria like the size of their audience, voice and the value you can offer them.
If the Fyre Starters truly felt the event was worthy of their time, chances are they would have shown up.
2. There's No Hiding from Social Media
Even though Fyre Festival was on a remote island in the Bahamas, we were still able to see the disaster unfolding in real-time thanks to social media.
People began tweeting how bad the conditions really were as soon as they arrived.
From a missing medical team to incomplete structures and a cold cheese sandwich dinner, the world was able to see the real value (or lack thereof) being delivered by the Fyre Festival.
The dinner that @fyrefestival promised us was catered by Steven Starr is literally bread, cheese, and salad with dressing. #fyrefestival pic.twitter.com/I8d0UlSNbd

— Trevor DeHaas (@trev4president) April 28, 2017
One of the most concerning shortcomings revealed was the lack of security and infrastructure.
Though Fyre Festival claimed it was "working with local law enforcement, private contractors, and the Royal Bahamian Defense Force to provide a secure festival experience," it later came out that the Royal Bahamian Defense Force never even heard of the festival.
Even after the event was canceled after its first day, attendees were stranded on the island with a lack of food, water, shelter, and medical care. Many resorted to stealing beds from the disaster relief tents (which were the housing accommodations provided instead of luxury cabanas) and sleeping outside for the night. These safety issues are at the heart of a $100 million lawsuit recently filed.
Long story short, businesses and brands can no longer hide from marketing faux pas and failures. Social media provides customers with a voice that can be heard around the world and they are not shy about using it
According to American Express, consumers are 2x more likely to share their bad customer service experiences than they are their positive. So, always strive to leave your customer or prospect feeling happy about their experience with you.
3. Admit and Own Your Mistakes
One of the biggest lessons we can all learn from the Fyre Festival is to admit, and own, your mistakes. Organizers supposedly knew ahead of time that the festival was not going to happen as portrayed in marketing but went ahead with the event anyway.
Chloe Gordon, an employee of Fyre Festival, noted several red flags that went ignored. These included a rampant shark problem, no stage for performers, lack of transportation, and concerns about paying performing artists -- yet, the show went on.
We all know the ensuing results but what I found most fascinating was what people involved in the event had to say after it imploded.
Many influencers shared apologies and immediately tried distancing themselves from it. Even rapper, Ja Rule and co-founder Billy McFarland did not accept the blame right away. Ja Rule went as far as claiming it was "NOT MY FAULT" in his apology tweet.
April 28, 2017
The lesson: When a business plan or marketing campaign doesn't go as planned, you own it.
Apologize for any wrong doing and establish a plan to rectify the situation as best as possible. This will humanize your brand and set your business apart from others that tend to stay silent or point the finger at someone else and can help salvage your brand in the public eye.
Ultimately, Fyre Festival did release an apology and a way for attendees to submit for a refund but it did not come without the mention of next year's festival.
Though there were many mistakes made along the way, Fyre Festival did not have to result in the way it did. Having a better plan from the start could have helped the festival avoid many of the issues that led to its downfall -- like the lack of control in its influencer marketing and event organization.
What are some other lessons you can learn from Fyre Festival? Let me know in the comments below!
Free Assessment:
How does your sales & marketing measure up?
Take this free, 5-minute assessment and learn what you can start doing today to boost traffic, leads, and sales.