Business Made Simple vs They Ask, You Answer: Which Coaching Certification Is Right for Me?
Both offer proven coaching frameworks you can use to guide your clients' success. Which is a better fit for your business?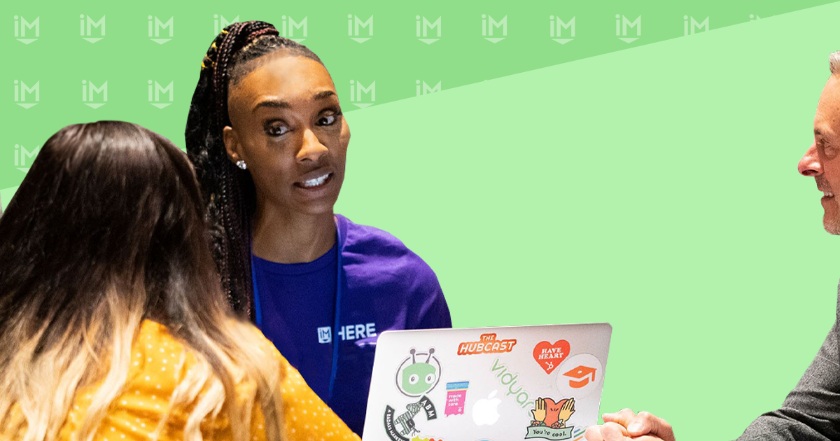 When a potential client looks over your website, they're often looking for two things: First, they're looking for your case studies. What companies have you worked with? What kind of growth have you spurred? What kinds of transformations have you guided?
Second, they're looking for your credentials. Degrees, certificates, accreditations — each is a shorthand representation of your competence.
As a coach or consultant, your certifications matter. Businesses come to you for your expertise, and they want to be sure you've got a proven framework to help them get the results they're after.
One leading framework is Donald Miller's Business Made Simple (BMS) coaching certification, which trains coaches to guide their clients in a number of ways, from broad business goal-setting to personal development, all using Miller's approach.
Our They Ask, You Answer Certified Coaching Program is another compelling option that teaches how to guide clients to sales and marketing success with Marcus Sheridan's widely respected framework.
We're big believers in what we do, but we know it's not right for everyone.
If you're considering either (or both!), this article will provide a comparison you can use to make the best choice for you.
Below, I'll provide:
An overview of the Business Made Simple coaching certification
An overview of the They Ask, You Answer coaching certification
A head-to-head comparison
Let's dive in and start learning!
Becoming a Business Made Simple certified coach
The thought leader: Donald Miller is the best-selling author of numerous books that help businesses improve their marketing and operations, the most famous of which is Building a StoryBrand from 2016. (In fact, the Business Made Simple model is "powered by StoryBrand," according to its website.)
Miller's most recent book is Hero on a Mission: A Path to a Meaningful Life, released in 2022.
The vision: In all his work, Miller preaches simplicity and clarity, breaking things down into easy-to-follow steps that help reveal the path from where you are to where you want to go. Miller has built a respected media empire, with learning opportunities, templates, on-demand courses, and more.
Business Made Simple is a framework covering things like messaging, productivity, leadership, and business administration. It can be followed by an individual on his own or with the help of a certified BMS coach, which is where you come in.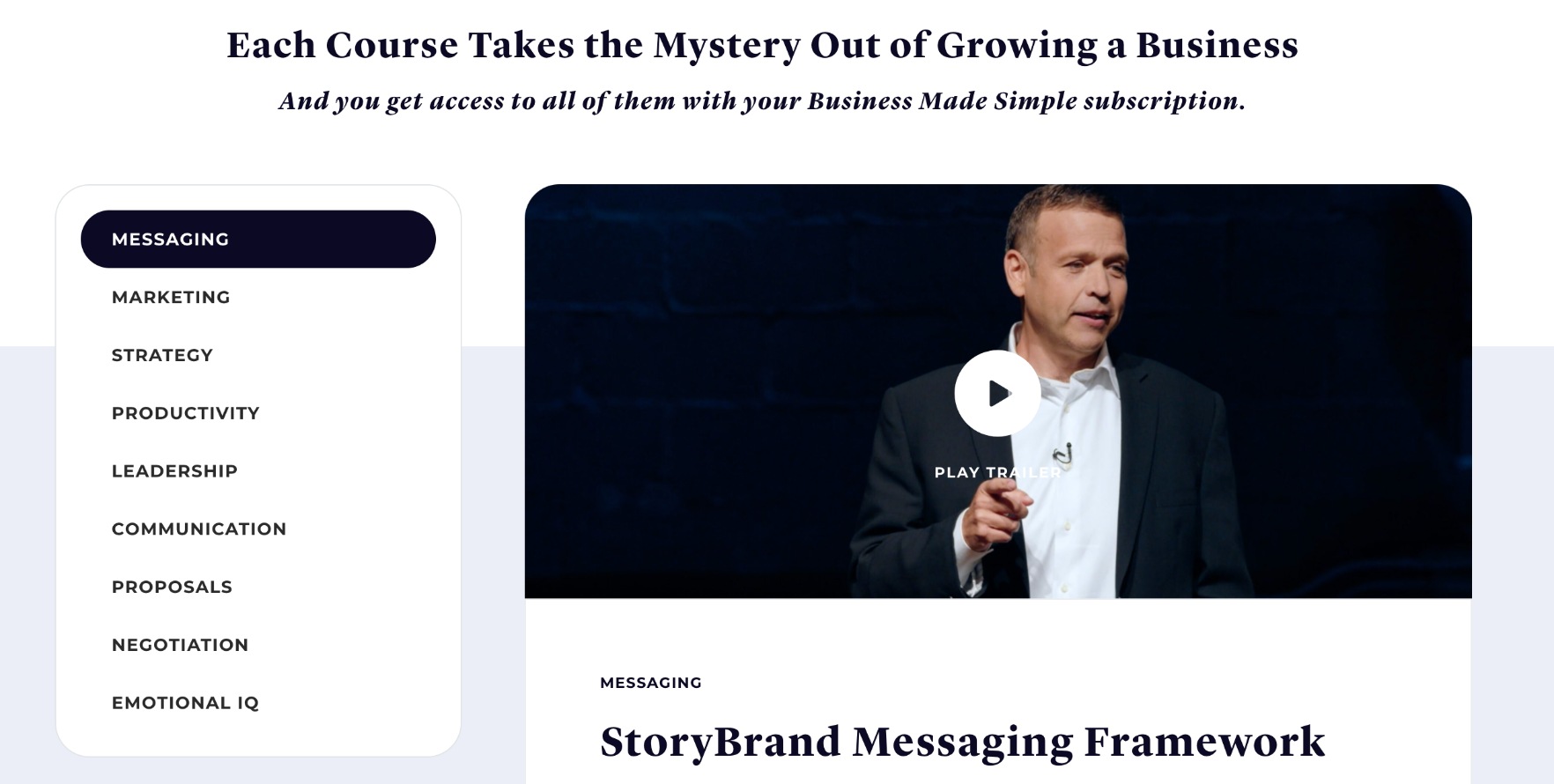 As a certified coach, you'll have access to the content and curriculum necessary to lead your clients through the BMS methodology.
After a short training, new coaches gain access to a slew of coaching materials, including a nearly 500-page playbook that serves as the curriculum you'll use with clients. You'll be able to guide business leaders through a host of challenges, from website messaging to expense reports.
Program duration: The training takes place over three days of virtual sessions that are led by Miller and other experts. You can expect a balance of large group sessions, breakouts, role-plays, and other activities.
Program cost: The program (for both the training and license) costs $9,999 for the first year, with an annual renewal fee of $7,500.
Outcomes: As a certified BMS coach your profile will be listed in the hireacoach.com directory.
Becoming a They Ask, You Answer certified coach
The thought leader: IMPACT co-owner Marcus Sheridan is the author of They Ask, You Answer, which was named No. 1 in Book Authority's Top 100 Marketing Books of All Time.
Marcus has been featured in The New York Times, Forbes, Harvard Business Review, The Globe and Mail, and Content Marketing Institute, and he was named No. 1 on LinkedIn Top Voices for Entrepreneurship and Small Business.
Our They Ask, You Answer Coaching Certification Program is based on Marcus's business framework.
The program: Certification candidates engage in an intensive, cohort-based learning experience that lasts for more than six months. Expect frequent role-plays, discussions, practicums, and presentations that focus on communication, inbound marketing, CRM adoption, and sales technique.
Candidates learn exactly how to deliver They Ask, You Answer coaching to their clients by practicing their skills with IMPACT experts and other members of their cohort.
In addition to in-person sessions, candidates utilize IMPACT+, our online learning platform, to complete coursework, track their progress with custom-built tools, and keep in touch with their cohort and coaches.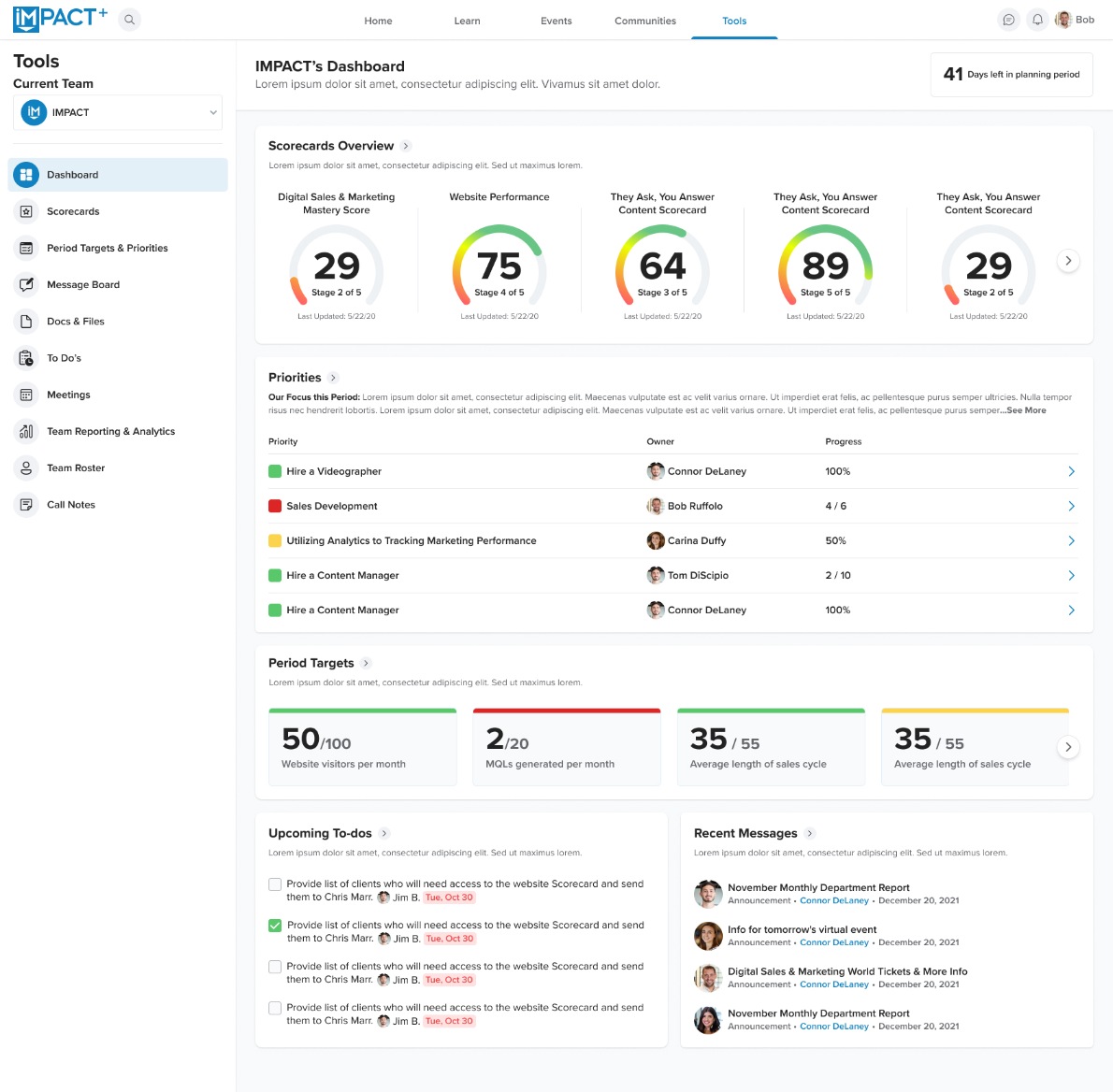 A They Ask, You Answer certification is well-suited for marketing agencies and coaching businesses that want to stand out from the crowd and provide their clients with a proven framework that gets results.
Often, marketers are stuck being implementation specialists, delivering content and reports, and then seeking client approval. They Ask, You Answer coaching offers a different model. A certified coach will guide clients to take control of their own inbound marketing so they experience the remarkable results they expect.
The clients do the work and seek the coach's approval, not the other way around. This yields better results, happier clients, and more profit for the agency or coach.
Program duration: The program lasts for six months and is broken down like this:
Week 1: Three five-hour sessions that culminate with a 1-1 role play with Marcus Sheridan.
Months 1-6: Weekly 90-minute training and practice sessions (24 in total).
After certification: 90-minute check-ins with your cohort every other week.
Program cost: The program (for both the training and license) costs $21,399 for the first year, with an annual renewal fee of $5,000 (plus a $399 platform fee).
Outcomes: Certified They Ask, You Answer coaches are listed in IMPACT's coaching directory and can display certification badges on their website. They also have access to a community of other certified coaches.
IMPACT+ houses all of the learning materials coaches will need to give to clients, who will need to purchase a subscription. Coaches receive a 20% commission for every IMPACT+ seat they sell to clients.
BMS vs They Ask, You Answer: A comparison
Both coaching certifications offer a proven, established framework that you can quickly integrate into the work you do with clients.
The BMS certification process is much shorter and less comprehensive — and it caters to larger groups. The power of the program is the materials you get to use. You'll be able to coach a client through a number of challenges using the playbook.
This certification is best if you're planning on providing whole-business guidance and coaching.
The They Ask, You Answer certification focuses more specifically on sales, digital marketing, and internal dynamics. As a coach, this will help you guide your clients to improve their messaging and communication, both internally and externally.
You will work with a small, tight-knit cohort of no more than 10, and you'll learn directly from IMPACT coaches who will guide your growth and offer specific feedback.
This certification works best if your coaching for clients will primarily focus on sales, marketing, and communication.
You can choose both
It's worth noting that BMS and They Ask, You Answer are not mutually exclusive. In fact, here at IMPACT we guide our clients with They Ask, You Answer and Miller's StoryBrand framework. We find that the two strategies are complementary in many respects.
For our clients, the StoryBrand framework is particularly useful during the website design process. Miller's step-by-step method of building a "BrandScript" helps clarify messaging and seamlessly incorporate calls to action.
We use They Ask, You Answer with our clients when focusing on content creation, email marketing, and sales process improvements.
Choosing the right certification for you
Whether you call yourself an agency, a consultant, or a coach, your goals are similar: Help your clients grow and achieve the results they're looking for.
Certifications can help build your skillset and enhance your reputation with prospective clients.
The Business Made Simple certification offers extensive coaching materials that you can study and employ with your clients. The training itself is quick and efficient but involves less feedback and guidance due to the nature of the engagement.
Our They Ask, You Answer coaching certification process is highly structured and thorough, with specific, frequent feedback coming from your coaches.
The best choice for you depends on your schedule, budget, business model, and needs, but if you're ready to revolutionize the way you help clients succeed, I recommend reading about our approach or talking with a specialist.
12 years of business coaching distilled into a weekly newsletter
Whether you're an agency owner, a coach, or a marketer, this weekly newsletter will be your secret to becoming the best you can be — and achieving greater results for your clients.
12 years of business coaching distilled into a weekly newsletter
Whether you're an agency owner, a coach, or a marketer, this weekly newsletter will be your secret to becoming the best you can be — and achieving greater results for your clients.
Published on March 16, 2022