How to Embrace 'Imposter Syndrome' and Help Clients Create Better Content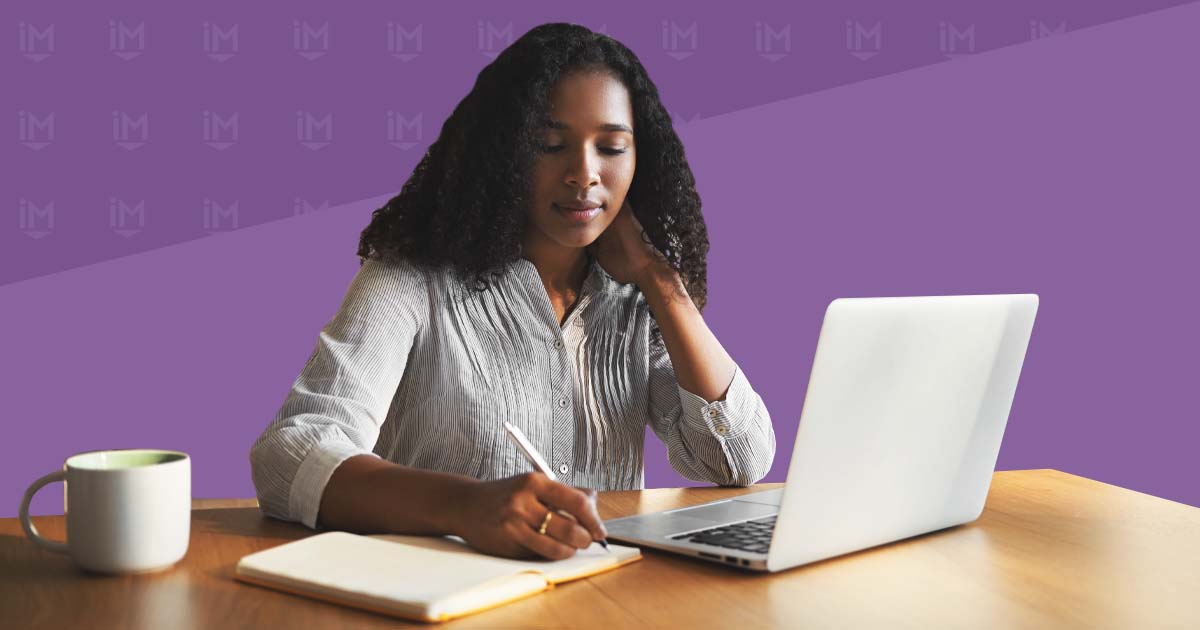 Most of us are familiar with imposter syndrome — the feeling that you don't really have the competence to meet others' expectations — and many of us have even experienced it.
For me, imposter syndrome hit me hard the first time I was giving a big talk. All these people were there to listen to me. I remember walking into this big room long before the event started.
I saw rows and rows of chairs — all facing a single podium and screen. I kept second-guessing my presentation, wondering if what I was planning to say had real value. Did I really deserve to be someone that people listened to?
For marketers, though, imposter syndrome is different than it is for most.
Marketers, in many ways, are imposters. We dip our toes into so many different industries and work with so many different companies we can't have the in-depth knowledge that industry insiders do. It's just not possible.
Sure, we do our deep dives and our research, we pull numbers and make reports, but these represent a crash course that just scratches the surface — and we're working with a half-dozen clients at once. It's our clients who have that in-depth industry knowledge, and it's time that we empowered them to share it.
Your clients also have imposter syndrome. They may have the fear that they're not good enough — perhaps they can't write well or they don't know how to market — but they can do all these things if you guide them on how to do so.
You and your clients can achieve better results if you each bring your own knowledge to the task at hand: You bring marketing expertise, and the client brings industry expertise.
Instead of writing the content for them, you teach them how to write it themselves.
This is a paradigm shift, I'll admit. But it can produce better results for your clients, better profit margins for you, and a more predictable long-term relationship.
Instead of being a team of implementers, you'll be more like a team of coaches and trainers. Your clients will actually do the marketing — with your guidance.
This is the surest way to get help your clients create better content: by having them create it themselves under your direction.
In this article, I'll explain exactly how and why you should do this. I'll cover:
How to recognize the limits of your expertise
How to empower your clients to create content
How to train your clients for long-term success
Ready to reimagine how you'll help your clients succeed?
Recognizing the limits of your expertise
The first step in helping your clients produce better content is recognizing the limits of your own expertise. As marketing professionals, you bring sizable knowledge to the table.
If they need SEO expertise, you've got it. Content strategy ideas? Yup. PPC ads experience? Oh yeah.
You know email marketing, automation, conversion optimization, and more. After all, this is what companies hire you for.
But do you have in-depth knowledge of up to 10 niche industries, considering that each industry includes hundreds of firms, as well as esoteric details like patents, regulations, and more?
Likely not. How could you?
But that's okay. After all, your clients hire you for your marketing expertise, not your knowledge of their industry.
As a coach, you bring your expertise, and they bring theirs. This is a better model for everyone.
Creating content for clients isn't viable long term
I was in a recent meeting with a few dozen inbound marketers. We were all asked: "How many of you write content for your clients?" Every hand went up. Then, the presenter asked, "How many of you think writing for your clients is sustainable in the long term?" Almost every single hand went down.
Content is time-consuming to produce. It requires strategy, research, writing, and approval.
And we all know that content marketing doesn't stop at publication. You've got to promote it, share it on social media, include it in your email marketing, interlink to it on the website — and then, regularly update it if something becomes outdated or starts to slip in rankings.
Many marketers feel just like the marketers in that meeting: They simply can't do it long term.
But your clients are not spread as thin. They don't have multiple clients or industries to learn about. They are solely focused on their own and when you train a company like theirs to create the content themselves, they have the capacity to handle all aspects of its management — from idea to production to promotion to historical optimization — not only more effectively, but indefinitely.
Embrace the idea that there's no such thing as a forever client
Agency-client relationships are finite. They might last months or years, but they don't last forever. Many agencies — especially smaller ones — live in the shadow of regular client churn, which can be devastating.
A better model is to start with a natural end date in mind. When clients hire you as a marketing coach, you realize that there will come a time when they will no longer need your coaching. For us at IMPACT, that's generally about 18 months.
After a year and a half of guidance, the client can usually continue without us.
Because we've embraced the idea, we're able to get ahead of client churn. We know how long the relationship will last — although clients can cancel with us at any time, almost none do — so, we can plan our finances and staff our teams appropriately.
This helps us not only keep up momentum but set clients up for long-term success.
Empowering your clients to overcome "imposter syndrome" and use their expertise to create content
Once you acknowledge the complementary expertise you and your client each bring to the table, you're ready to empower them to create great content.
Remember, you're in charge of strategy and training; they're in charge of doing the work. Here's an example of what this can look like.
Expectations set during the sales process: From the moment you start working with a new client, explain that you will guide them to produce content that truly resonates with their customers, not write it for them.

Be open about the reasons this model works better.

Use case studies

to support your presentation.
Explain what you will do, what they will do, and what you will both do together.
Helping them build a team: Your clients may not be set up to handle marketing in-house. Depending on what their internal marketing team looks like, they may have to add a content writer or other professional to bolster their team.
Setting the vision together: Begin with a planning session that covers the next 90 days.

Together, you determine what the client needs to accomplish.
Together, you establish processes and checkpoints for getting the work done.
You bring in all stakeholders so that each team is aligned and clear on the vision and strategy.
They do the work: Company employees know their business, know their customers, and know their industry. They should be the ones writing content, email sequences, and website copy.
You provide training and feedback: This is where your marketing acumen comes into play. You will want to treat each person as you would a new employee at your agency, with the same patient guidance.

First off, you need to train clients in the skills they need to be successful. This must be done strategically. For one client, it might be video marketing, for another, a heavy emphasis on CRM setup.
Then, you give feedback. Provide feedback on email copy, blog articles, and anything they need.
You hold them accountable: Accountability is the other half of the guidance you provide.
Regular training sessions and check-ins ensure that processes are being followed and impediments are being removed.
Celebrate small wins such as traffic gains, lead conversions, sales enablement, and search engine rankings.
Training your clients for long-term success
What would your clients need to know to become self-sufficient marketers? What internal expertise would they need to develop?
At IMPACT, we train clients to build self-sufficient in-house marketing teams.
We work with clients for an average of 18 months, at which point they can succeed on their own and no longer need our guidance. We focus on:
Company alignment
Content strategy
Email marketing
Data and analytics
Video marketing
Search engine optimization
Our clients start to pick this up pretty quickly. They usually hire a content writer, and sometimes a videographer.
Even with the costs of these new hires, the results are better, and they come cheaper than the old way of paying an agency month after month.
More profit, more efficiency, happier customers
We shifted our entire business model to focus on coaching and training instead of implementation.
As a result, we now operate at much better profit margins, and our customers experience significantly better results.
Along the way, we built systems and processes for delivering exceptional service to our existing customer base. And we kept bringing on new customers as well.
More profit, more efficiency, happier customers. If you want to learn more about how we did it, you can read all about it here.
If you want to learn how to expand your marketing business by offering coaching and training services, speak to an IMPACT expert to learn about our coaching certification program.
Free Assessment:
How does your sales & marketing measure up?
Take this free, 5-minute assessment and learn what you can start doing today to boost traffic, leads, and sales.