4 Ways To Still Grow and Invest in Your Marketing Agency During a Recession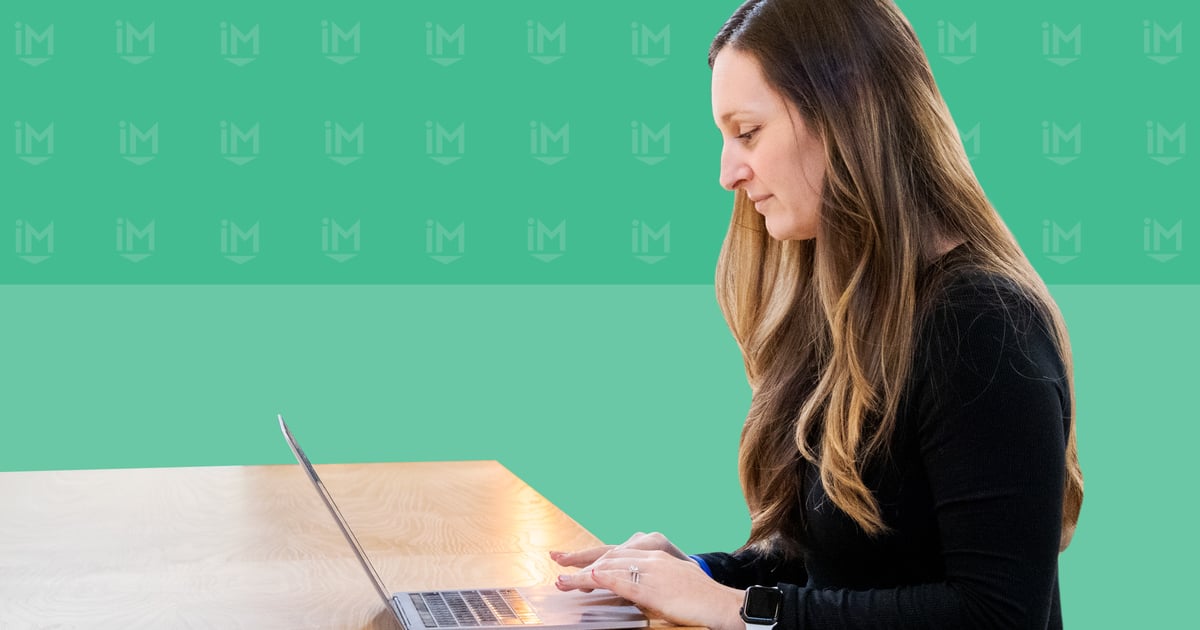 Regardless of industry, today's market is flooded with competition and alternatives. Think Coke versus Pepsi, HubSpot versus Marketo, or Delta versus dozens of airlines.
Even if a business holds a patent or offers something revolutionary, consumers likely have an option of whether or not to buy from them when seeking a solution.
This competition only grows fiercer during tough economic times when budgets are tight, yet many choose now to cut back on their marketing investments and, unfortunately for us, marketing agencies.
With a recession upon us, it's not uncommon for clients to churn or to hear prospects say they're pushing pause on their investment plans.
But that doesn't mean marketing agencies like yours should do the same.
For over a decade, IMPACT has navigated turbulent times, like the COVID-19 pandemic, for instance, to not only retain clients but grow — and we've helped numerous agencies like yours do the same.
We've learned that investing in your agency — be it services, marketing efforts, or growth — is not something that can be put on hold even when faced with a recession. In fact, it's likely something that should be prioritized.
Downturns are a natural part of the economic cycle and, rather than retreat, we should take this as an opportunity to do what many others won't — continue to invest and reinvest in our business, team, and clients.
As a consultant, you need to understand the current state of the market and be ready to communicate and serve your clients accordingly.
Heck, this is arguably when clients need marketing more than ever. With that in mind, in this article, we will explore:
Why consumers may not buy during difficult times.
Why you still need to invest in your marketing agency despite this.
Ways to invest in your agency during a recession.
Let's start with a simple truth.
Consumers aren't always in a place to buy
As much as we wish it wasn't true, the fact is there are times when even qualified buyers — those with the need and means to buy from you — are not in a place to actually do so financially, mentally, or physically.
Take the aggressive inflation facing millions in the U.S.
With costs of everything (save Arizona Iced Teas) rising dramatically, many buyers are being forced to cut corners and assess their spending. Naturally, non-essentials are the first things to go (and as we've noted, some see marketing in this bucket).
As much as a prospect may like a product or service (i.e., your agency services), they just may not be able to afford it at this time.
At other times, a purchase just may not be top of mind.
At the start of the COVID-19 pandemic, for example, many buyers' priorities shifted. Even if they had the means, if a purchase didn't reduce risk and anxiety or increase a sense of belonging, they weren't buying.
The bottom line is demand is always going to fluctuate.
Perhaps today you're waiting to invest in the growth of your marketing agency because clients and prospects are pushing pause on their own investments. However, if history has shown us anything, you shouldn't take your foot off the gas pedal.
Why you still need to invest in your agency growth
To stay relevant and strong, you need to continue to invest in the growth of your marketing agency during difficult times.
That means continuing to communicate and build your relationship with potential buyers. It means working on maintaining and improving your offerings.
This way, when prospects are ready to buy again, you won't be rusty, or worse, forgotten. Rather, you will be one of the first solutions that come to mind and you'll be well-equipped to serve them.
Consumers are always paying attention
Even if consumers are not actively buying, they are taking note of what businesses and brands are doing in the "off season," so to speak. They are particularly paying attention to those that make an effort to still offer value and connect.
While people were stuck in their homes during the pandemic, several brands like Spotify and Unilever pivoted their focus or developed new offerings to help consumers cope, earning favor and revenue. Others even put profit aside to simply offer aid.
Of course, not all pivots are created equal and you can certainly take a wrong turn, but if your shift is strategic and well-executed, you can stay in your audience's good graces, remain relevant, and be top-of-mind when they enter the market once again.
Maintain relevance and build trust
By staying in buyers' good graces even when they aren't buying, your agency not only stays relevant, but also builds trust.
Continuing to offer value when times are rough shows that your business isn't just a fair-weather friend.
You don't just care about making a buck — you care about providing your buyer with the education they need at any given time to make the best decisions for themselves. You'll be there even when it isn't necessarily profitable for you to be. You are an expert in your field that can share insights even under unique or trying circumstances.
How to continue to invest and grow your agency in a recession
So how exactly can you continue to thrive in your agency during an economic downturn?
1. Maintain your marketing
This may seem like the obvious one, but you should maintain your marketing, especially your content marketing efforts.
By creating educational content that will help potential buyers — such as pieces around cost, reviews, and the rest of what They Ask, You Answer calls The Big 5 — you will continue to position your agency as a trusted teacher in its space, and not just someone who only reaches out when they can benefit.
Refocusing on education also does wonders for recession-proofing your website. It helps you say top of mind when the time comes to start buying again.
2. Training to improve skills and services
Your agency can also use a recession or economic downturn to invest in training to improve your skills or services.
For instance, you might invest in sales, leadership, or communication training. Or, if you use particular tools at your marketing agency, as we specialize in HubSpot and They Ask, You Answer, you can seek training to advance your own skillset.
Regardless of which you choose, this can be a valuable time to level up what you have to offer when buyers restart their journey.
3. Expand your offering
Like pivoting, this could also be a valuable time to explore expanding your offering, perhaps with a new product or service.
As a marketing agency, for example, you can consider offering marketing coaching services.
In the past few years, IMPACT has grown by offering marketing coaching services rather than implementation services, and this has made us more efficient and profitable — and improved client results.
We've even started a certified coaching program to help other marketing agencies and individuals do the same.
Speaking of which…
4. Build partnerships
Another valuable and smart way to invest in your agency is by building good partnerships. If you use particular tools (like we use HubSpot), find out whether they offer a partner or affiliate program.
These can help you boost business through referrals and network with others to explore other opportunities.
As a member of the IMPACT certified coach program, you can learn how to be more profitable, effective, and efficient by teaching your clients how to own their own marketing and sales success through They Ask, You Answer.
Invest in your agency now to dominate tomorrow
While things may not be encouraging for your agency or clients today, the storm will pass, and when it does, you want to be ready to take on new business with confidence and finesse.

Investing in training, marketing, partnerships, and products or services, will help ensure this.
Want to partner with IMPACT? Meet with a coordinator to learn more or download your free copy of "The Blueprint for a More Profitable Agency."
Free Assessment:
How does your sales & marketing measure up?
Take this free, 5-minute assessment and learn what you can start doing today to boost traffic, leads, and sales.