How To Prevent Employee Burnout at Your Marketing Agency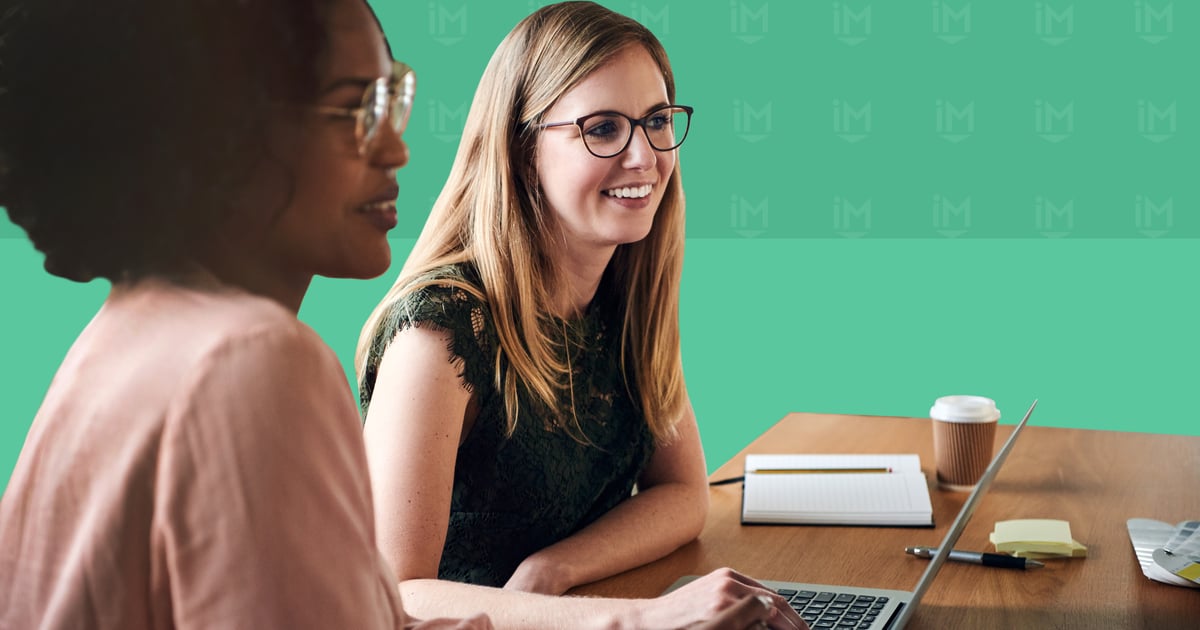 According to a recent poll by job search engine Indeed, since employees have gone remote, 53% of workers now work longer hours, and 61% of the remote workforce finds it more difficult to unplug during off-work hours.
There is a general sense that with most people working more hours from home and being constantly "plugged in," many are still struggling to find a work-life balance. This makes it tougher for employees to bounce back from work- and life-related stressors, and eventually harms company morale, client satisfaction, and the ability to grow your business.
Though the responsibility to fix the issue lies with both employers and employees, there are things your agency can do to mitigate this issue before it becomes a bigger problem.
IMPACT has had to grapple with preventing employee burnout over the years and, although we are far from perfect, there are support systems we've put into place that have helped our team members avoid job stress — just as there are lessons we're still learning.
In this article, we're going to share with you what has worked for us, and we'll also include insight from other businesses that have struggled too. This way, you can understand more about what causes employee burnout and take meaningful action to prevent it at your agency.
We'll cover:
Why it's important to address employee mental health and job burnout at your agency.
What causes most employee burnout and how to recognize it.
Tips for preventing employee burnout before it starts (and what to do if it's already set in).
If there is one good thing that comes from having this discussion now, it's that we can work to understand the issue more deeply so we can prevent it in the future.
If you're ready to support your employees and foster a more satisfying work environment, let's dive in!
Why employee mental health and job burnout are important to address at your agency
Even in a work-from-home environment, burnout can be prevalent — and the danger with burnout is that it can lead to poor employee mental health, and as a result, lots of employee turnover.
As your employees feel the weight of their work and life stress compounding, the inability to reduce stress effectively can harm the morale of your workforce and create a toxic company culture.
For example, if one employee feels burned out and leaves, their work is added to the other employees' plates, which makes them candidates for burnout now, too.
It's important to address burnout quickly and thoroughly. Otherwise, it can weigh on your employees and make working for your agency less desirable, which can also hinder your business's ability to grow and remain profitable.
Here are some statistics that highlight the importance of keeping on top of burnout at your workplace:
Employee burnout can harm our businesses and cost our companies more in the long run due to sick days, lost productivity, and employee turnover.
In short, you owe it to your team members — and your business — to address the issue as best you can.
When your employees are happier and more satisfied, chances are that you'll be spending far less time trying to fill the shoes of people who don't want to work in an overly stressful environment.
The root causes of most employee burnout
When addressing employee burnout, it's important to fix the issue at its source.
You can only address the issue of chronic workplace stress effectively when you understand the signs of burnout and what is truly causing it.
What causes burnout at most agencies?
It can be difficult to pinpoint the root cause, especially since the reasons for employee stress can vary and depend on several factors, including:
Whether your employee is in-office or remote.
Team and leadership dynamics.
Your employees' personal strengths and weaknesses.
Which generation your employees belong to (or their overall mindset).
But what we've seen is that burnout typically happens because of four main reasons:
1. Lack of communication and manager support — When employees don't feel supported by their manager or team, it makes doing their job more difficult and stressful. They also might not feel comfortable speaking up when they're feeling overwhelmed, which can cause employees to hide how they're feeling and exacerbate burnout.
2. A large workload with tight deadlines — We all want to hire and retain top talent at our agencies, and part of that is expecting our employees to handle a fair amount of work and turn it around in a reasonable amount of time. When there is a lot of work to complete quickly and no reprieve or break — especially for long stretches of time — employees can experience burnout.
3. Unfair employee treatment — Does management pick favorites? Do some teammates treat each other inappropriately? This can cause the people on your team to feel like they don't matter or aren't contributing as they should, which can add stress to their day-to-day and cause burnout.
4. Improper work-life balance — For many of our employees, taking time off and safeguarding free time might be difficult to do. But taking time off to rest has a huge impact on our employees' mental health.
The danger here is that when your team is stretched thin — a common occurrence at marketing agencies since most try to operate with a lean structure — burnout is all the more common. If not addressed, one person's burnout can spread to others. And if one person leaves, the rest of the team is left to take on the rest of that employee's work.
This leads to the rest of your team getting burned out, and it becomes a vicious cycle.
Signs your team is burning out
Your team might be experiencing burnout if you're seeing the following signs:
Employees seem constantly worried or distracted.
They struggle with physical exhaustion, call out sick more than usual, or skip out on important meetings.
Your team appears more irritable or short-tempered.
Employee engagement and performance might suffer (handing work in late, not being responsive to questions, etc.).
You might also hear a lot of negative comments in one-on-ones about the workload being too much.
If you're seeing these scenarios unfold, it's time to have an open, honest conversation. Ask if your team is experiencing burnout. Get a sense of why, and do your best to address it kindly. It can be difficult for your employees to admit they are struggling, so a little understanding here can go a long way.
Tips for preventing workplace burnout before it starts
Even though burnout can easily get out of hand, the good news is that there are steps you can take to help your employees enjoy working for your agency and prevent burnout before it starts:
1. Offer more flexible scheduling and autonomy — In a recent survey by FlexJobs, 56% of workers polled said having more flexibility in the work day would help them feel more supported.
Encourage employees to manage their schedule in a way that allows them breathing room. For example, encourage employees to take an hour-long break each day for lunch. By simply having your leadership team do the same and model this behavior, you are sending the message it's ok to rest and take a momentary breather.
2. Encourage employees to take days off — In high-performing workplaces, many employees feel like they can't take off the time they need. IMPACT requires all employees to take at least three days off per quarter. We also offer unlimited vacation and sick days and mandate employees take at least three weeks of vacation each year.
One of our clients, Chris Greene, the president and owner of Flood Insurance Guru, even requires his new employees to take their first week as a week of paid vacation so they can come into the company refreshed and ready to start. This sends the message that he's serious about people taking the time they need to rest.
3. Foster an open, honest work environment — If you want to reduce burnout at your agency, your employees need to feel comfortable opening up when they are hitting a rough patch. Even star employees have moments where the workload is too much.
Having frequent and open discussions about how your team is feeling can help you recognize burnout before it becomes an issue but also helps your employees feel like they can bring it up while feeling supported and not like they're going to be punished or outcasted.
4. Hire a consultant to work with you and your team — If burnout has been an issue at your agency, hire a consultant who can work with you and help you figure out where to focus your energy.
There are businesses and coaches out there that can work with you to address your specific needs, such as how employees can better protect their time and calendar.
5. Consider restructuring your business model — Many of the marketing agencies we speak to do the work for their clients. IMPACT found that by coaching our clients to do the work themselves, not only did they have better results with their marketing, but our staff experienced burnout less frequently. Instead of bending over backward to get deliverables just right, we found our clients began to seek our approval for the work they were doing instead. Although this shift won't likely solve burnout completely, it can help your clients remain in control of their success and take some of the pressure off your staff members.
At the end of the day, creating an open dialogue about the issue of burnout can make your employees feel that your agency cares about their mental health — as it should. Even if you can't fix all the burnout issues your employees face, opening up the floor for discussion and taking meaningful action sends the message that you're taking it seriously.
It will encourage more employees to speak up before burnout becomes an issue, which gives your leadership the opportunity to address it.
Prioritize employee mental health at your agency
Burnout in the workplace needs to be addressed by leadership and employees alike, and these steps will help steer your organization in the right direction.
As always, it often comes down to helping employees set up strong communication and support systems — both at home and in the workplace.
To learn more about shifting your agency from a do-it-all model to a coaching model, visit our They Ask, You Answer Certified Coaching Program page or speak to one of our coordinators who can answer any questions you might have.
For agencies like ours that hire top talent and operate lean, burnout will always be a factor — but when you properly support your employees and keep the dialogue open, it significantly reduces the risk that your employees will throw in the towel and leave.
And if they do end up leaving, at least you know you've done what you could to foster a better work environment for your staff. Hopefully, people will recognize your effort and speak about how wonderful it is to work for a company like yours — one that cares enough about its employees to prioritize workplace satisfaction and mental health.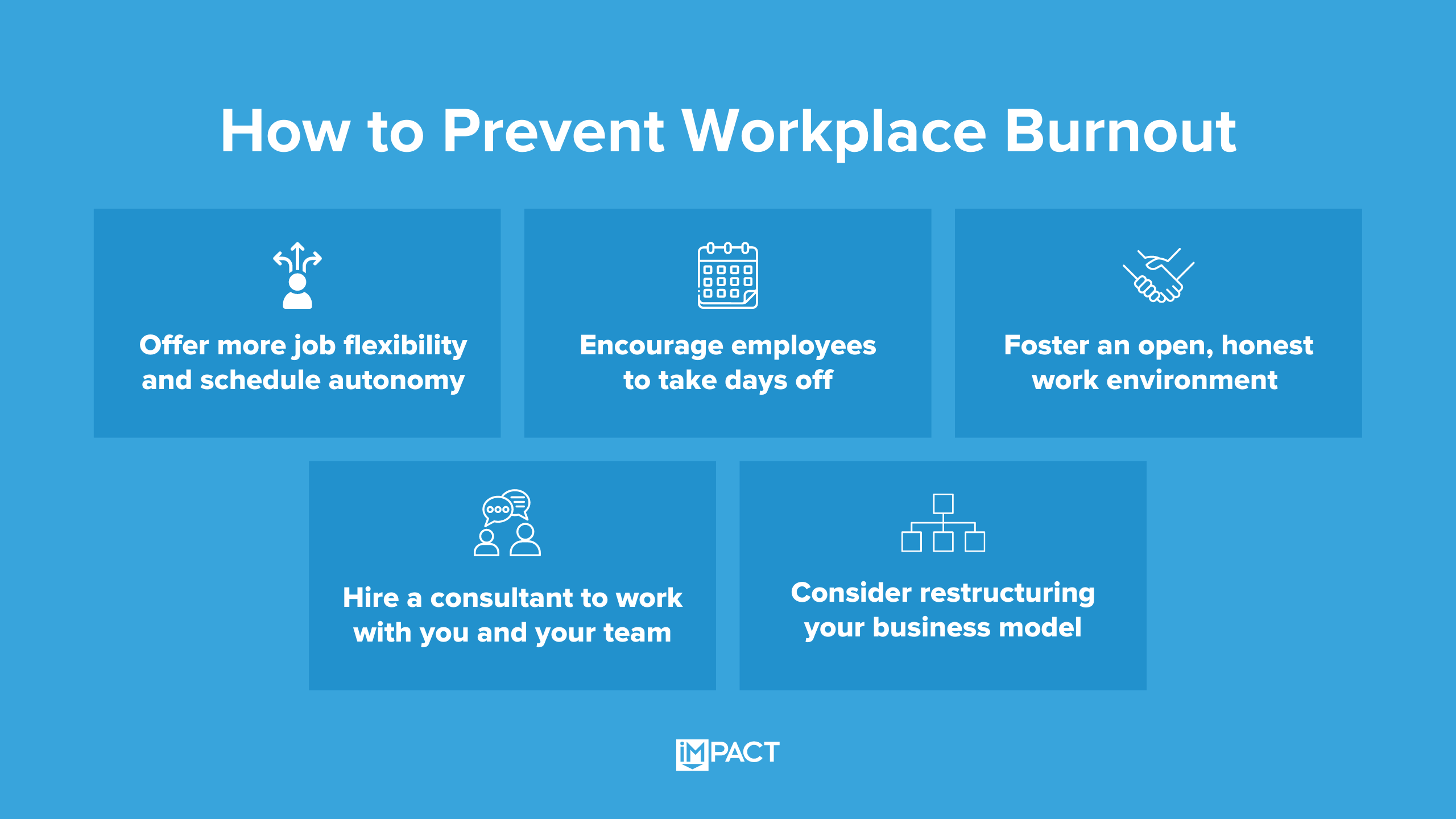 Free Assessment:
How does your sales & marketing measure up?
Take this free, 5-minute assessment and learn what you can start doing today to boost traffic, leads, and sales.