How To Coach Your Clients To Create Content Themselves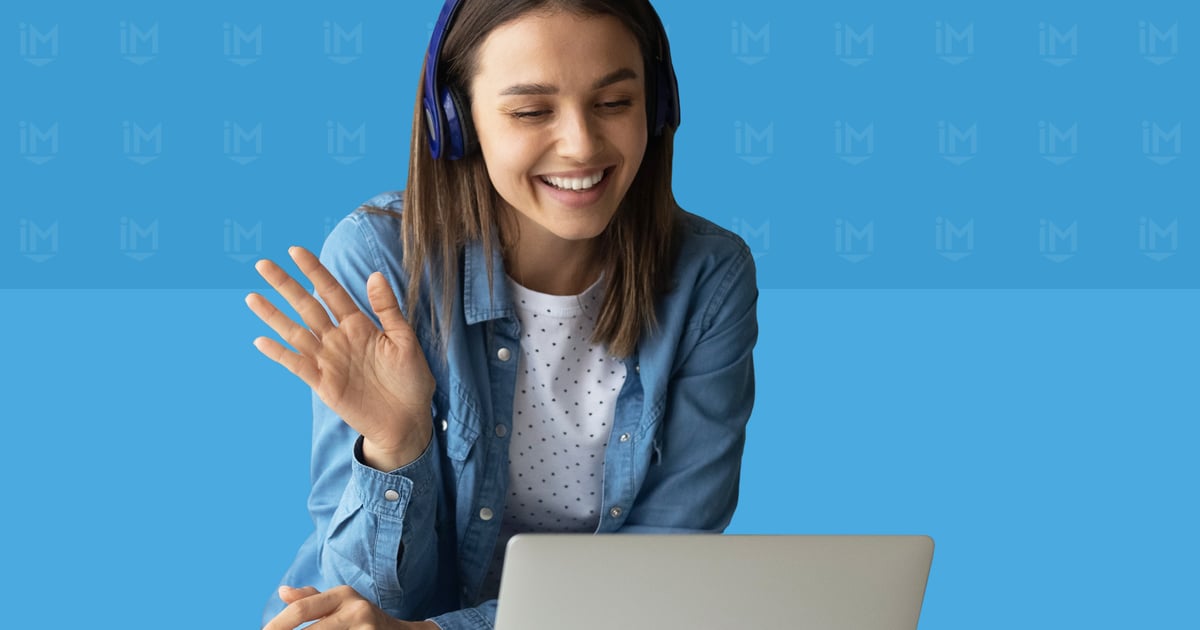 When marketing agencies and coaches teach clients how to implement They Ask, You Answer for their business, there is one important conversation that is sometimes difficult to navigate: convincing clients to create their own content.
More often than not, your clients will resist — and for a variety of reasons.
Some might be hesitant to hire a content manager since they don't feel there is enough room in their budget. Others might be wary of changing their company culture and taking on the responsibility of content creation or they think it isn't the "right time."
But with an effective communication strategy that includes focusing on the benefits for your clients, you will be able to position in-house content creation as the solution your client needs.
Here at IMPACT, if a prospect isn't willing to create content in-house, we won't take them on as a client. This is because after years of working with businesses, we saw time and time again that teaching an organization how to create content in-house generates better results AND is more cost-effective than outsourcing to an agency. This means we have this conversation with our prospects often — and we know how challenging the conversation can be.
We have learned how to position the argument to help clients understand the benefits of creating content themselves so they see it as an opportunity for growth.
In this article, we will explain how we do it. We'll cover:
The benefits your marketing agency will see when coaching your clients to create content in-house.
Effective ways to help clients understand the benefits of creating content in-house.
This way, you will be able to help clients get excited about creating content themselves, while you free up your bandwidth to take on more accounts and grow your revenue.
Let's dive in.
Benefits of coaching your clients to create content themselves
Since we've changed our business model from doing the work for our clients to helping them do it themselves, we've seen a major shift in our agency's ability to grow.
Here's what you can expect when you shift your business model from creating content to coaching:
Better client-agency relationships
We've all been in that sticky situation when our clients were unhappy with our deliverables and services — and we've spent extra hours or money (via discounts) in an attempt to make it up to them.
This is never a good position to be in since it forces your agency to constantly seek approval and can easily damage your client-agency relationship.
When your clients are doing the work themselves, however, the dynamic shifts. Instead of seeking your clients' approval, they are seeking yours, looking for your guidance and expertise.
This places your agency in the role of authority and reduces the chances that your clients will be unhappy with the work.
The responsibility for succeeding and creating high-quality content that resonates with their prospects is on their team, so they put in more effort as you guide them.
Happier clients and employees
How can marketing agencies truly provide value to our clients when we aren't part of their everyday culture, immersed in their sales process, and conversing with their customers each day?
The truth is we can't — at least not very well.
The result is always the same when our content marketers try to provide the deliverables: spread-thin staff that is burned out and unhappy clients who aren't getting what they need from you.
Unless your marketing agency is extremely niche and knows your client's industry inside and out, the content you provide to them will always be surface-level work that isn't effective at generating traffic, leads, and sales. This is because your employees will never have enough expertise to create content that builds enough industry knowledge that can build the authority to speak to your client's audience.
The ability to scale your agency
If your staff is constantly learning new topics and churning out content, there is only so much work they can do.
When you teach clients to do the work, it becomes easier to scale your business and take on more clients, therefore making it easier to grow your business and revenue.
It's also rewarding to see your clients benefit from long-term growth and teach them skills they can use to grow their business for years to come.
We saw this happen once we adopted this new business model. Not only did we have an easier time retaining employees and a stronger growth in their satisfaction, but our margins improved about 10%.
How to help clients understand the benefits of creating content in-house
Asking your clients to shift their mindset about the role of your marketing agency isn't easy, but if you focus on their main pain points and how bringing content in-house can be a solution, it increases the chance that your argument will stick.
If you want to approach these conversations effectively, emphasize and focus on the major benefits for your clients.
These include:
1. Better effectiveness and alignment
When your client has a full-time content manager on staff, they are closely tuned into and aligned with the organization's entire strategy. This means they can more effectively write about The Big 5 topics, such as products and services, pricing, and pros and cons.
They are also embedded in the organization and can build better relationships with your client's staff. They have quick, easy access to subject-matter experts (SMEs) and the sales team, which will help them access the insight necessary to tap into your right-fit prospects much faster than an agency ever would.
2. Higher content quality and quantity
If your client wants to pay a marketing agency to create three blog articles for them per week, it quickly proves challenging. The agency is busy working on content for other clients in addition to theirs, so it's less likely they are able to crank out content in the quality and quantity you need to get the best results. Not to mention the cost of outsourcing content at that volume - it quickly adds up and can drain a client's budget or limit their ability to have the agency work on other tasks.
But when you have a full-time employee creating content, the quality and quantity of articles that you can produce are tenfold, because that staffer is more tuned into the organization's goals, SMEs, and sales team. After all, creating content for their business is that person's sole focus.
This means they can do far more, much faster, and at a higher quality than you could when outsourcing to a partner.
3. Bigger impact on your client's sales process
One of the main benefits of creating They Ask, You Answer content is that it can be used in the sale process to shorten the sales cycle and close more deals.
With assignment selling, your sales team can send educational information to prospects before they meet. This means your clients' sales teams can spend less time selling and more time addressing the specific issues their prospects need to solve.
When your clients depend on an agency to create content, it's further removed from the sales process, as the agency rarely works with sales but only with your marketing department.
This creates a disconnect between the content you're creating and how effective it is at moving the sales needle. When marketing and sales are better aligned, your client can create stronger content that their sales team can use to close more deals faster.
4. Stronger ROI
Most businesses think hiring an in-house content manager is too expensive because you need to add another large salary (and benefits) to the payroll. Most end up hiring a marketing manager who acts as a project manager for agencies instead and doesn't provide much of the work.
This means you are hiring an agency, which is extremely expensive, in addition to a project manager when you could instead hire an entry-level journalist to act as a marketing manager.
This person can coordinate and create all the content creation, start to finish.
The result is that someone will be in that seat who can not only plan but also implement your content creation, which is a savings in the long run because instead of paying for the coordinator and agency, you're just paying for a writer.
5. Improved metrics
When businesses hire an agency instead of an in-house marketing manager, they are relying on an agency to report accurate data and keep track of how to scale better results.
When you hire in-house, that person not only creates the content but also spends their time obsessing over increasing effectiveness and tracking metrics against a set goal.
This means that if the content isn't hitting the mark, they are coming up with ways to fix it and improve the effectiveness of the content, which few marketing agencies will ever be able (or willing) to do.
No one knows your clients' business better than they do
At the end of the day, no one can create content for your clients quite as well as they can do it themselves. Sometimes they need a bit of coaxing to understand that.
Once you're able to convince your clients to allow you to coach them instead of turning in the work for them, you'll be able to take on even more clients and more easily grow your revenue and business.
To improve your communication skills and delivery of these points, join our They Ask, You Answer Certified Coaching Program. We teach agencies worldwide how to improve their clients' results with coaching and help you set your agency apart from the rest.
Free Assessment:
How does your sales & marketing measure up?
Take this free, 5-minute assessment and learn what you can start doing today to boost traffic, leads, and sales.