Subscribe
Join 40,000+ sales and marketing pros who receive our weekly newsletter.
Get the most relevant, actionable digital sales and marketing insights you need to make smarter decisions faster... all in under five minutes.
Thanks, stay tuned for our upcoming edition.
"Pillar Content Roundup" (Content Lab)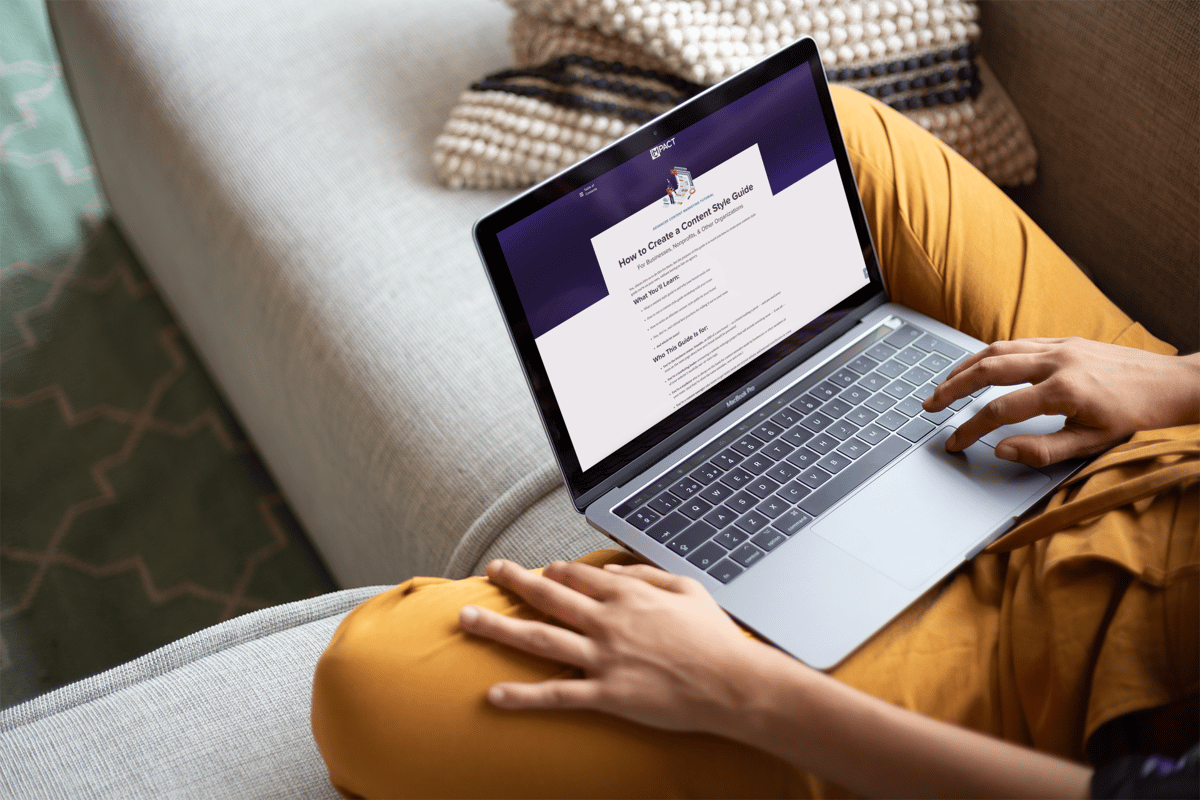 As IMPACT's Director of Web and Interactive Content, one of my obsessions has been the development and implementation of our pillar content strategy.
At three distinct points along this journey, I've made it a point to share with you what I've learned, in the hopes that I am able to help others do the same:
By the time I had created these three pieces, we had already published two very successful pillars -- one on developing a brand messaging strategy and another on what businesses need to do to prep for a website redesign.
Now, having published two brand new pillars -- and being on the verge of producing more than 15 by the end of the year -- I wanted to pause this week to share two very important episodes of Content Lab to assist you in your journey, in addition to the new pieces we've created.
Listen to These Episodes
Pillar content is a complex topic that has prompted a lot of discussion in the digital marketing community, and no one should be surprised by that. Pillar content is massive, scary, intimidating, and exciting. It's also the future of content.
To help me unpack and demystify pillar content in this episode, I invited one of my absolute favorite fellow content nerds and industry friends -- Justin Champion, content professor at the HubSpot Academy.
During this conversation, IMPACT HubSpot Specialist Carina walks us through a candid pillar content creation retrospective, as she recently finished writing a draft of a pillar on HubSpot Marketing Hub. She talks about what surprised her, what she's learned, and what advice she would give to others who have a similar pillar content mountain to climb.
This episode is a must-listen for anyone who is tackling a pillar content strategy or is being asked to write a piece of pillar content. Actually, it's a great episode for anyone being asked to tackle a super long-form piece of content, period.
Our 2 New Pillars
Christine already shared why our website has been evolving the way it has -- to continue to be as helpful as humanly possible to other digital marketers through education. I adopted that mindset as I developed our pillar strategy. While pillars are meant to be written on large, broad topics, I wanted them to still have purpose.
To that end, every pillar we now create must do one of the following explicitly -- provide foundational 101-level knowledge, teach someone a specific process completely on their own, or share a comprehensive analysis with actionable takeaways.
This piece was published in partnership with Franco Valentino of Narrative SEO. This was a fascinating pillar to work on. Not only because I was able to learn about a topic where I've often struggled in the past, but it was a chance to construct a pillar -- and supporting topic cluster -- around a narrowly focused, deep dive analysis with a clear goal of answering that question.
I wrote this particular pillar from scratch, based on a process I build initially three or four years ago, and have refined and tested with clients since then. So, this was a bit of a passion project for me -- and, unlike the pillar I developed with Franco on SEO, this is a tactical how-to pillar.
I made the choice early on that I wanted to someone to be able to run my workshop and develop their style guide completely on their own, without my help, after having read this guide. (I believe that's something every how-to should aim to to do.) Of course, that made this one of the most challenging pieces of content I've ever created, but also the most rewarding.
Subscribe to the Content Lab Monthly Newsletter
Once a month, I'm going to send you an absurdly useful newsletter will tons of insights, tips, and tools for you to make your content amazing. It's that simple.
Here's what it looks like, so you know what shenanigans you're getting into with me: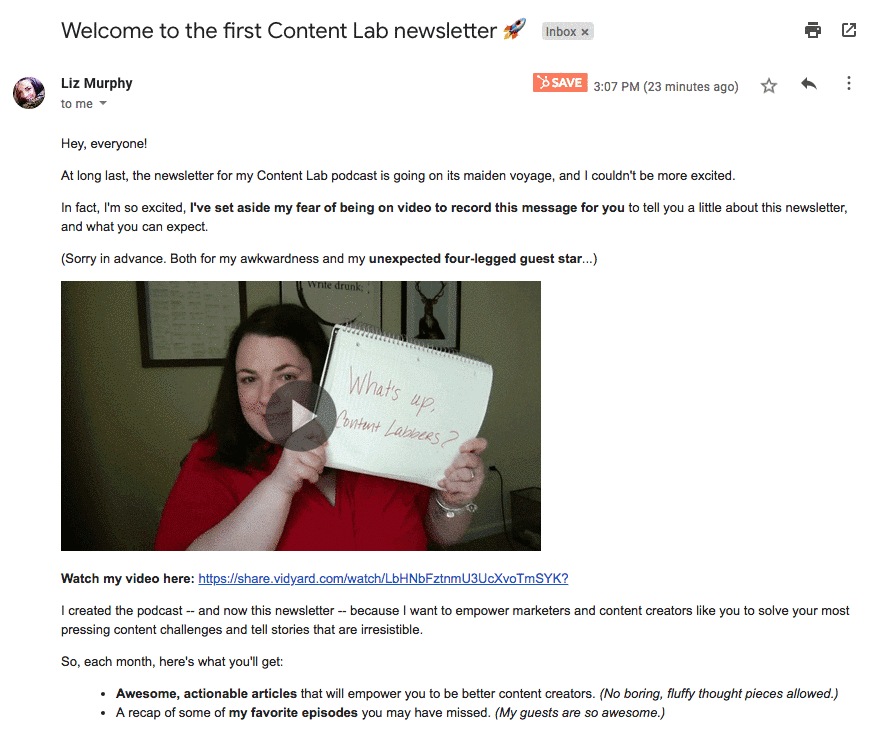 So, what are you waiting for? Go to this page and sign-up.
Connect with Content Lab
Okay, first, you've gotta subscribe to Content Lab on Apple Podcasts. That way you'll never miss an episode!
Or you can comment on this episode below! I'd love to hear from you.
Free Assessment:
How does your sales & marketing measure up?
Take this free, 5-minute assessment and learn what you can start doing today to boost traffic, leads, and sales.