Drift issues patent for artificial intelligence (AI) chatbot solution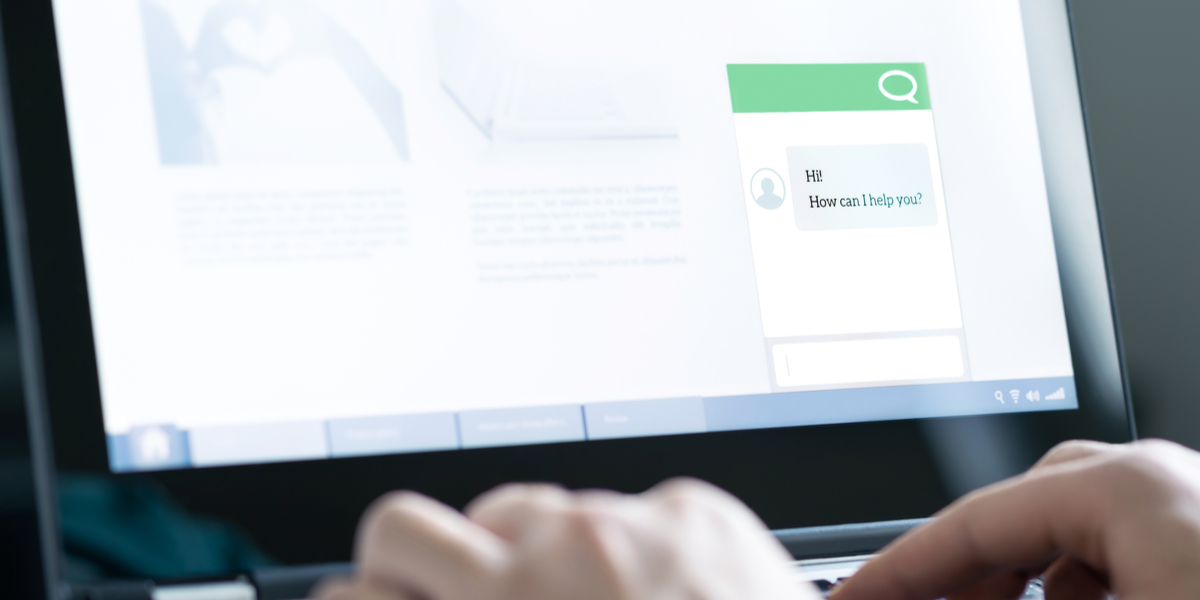 Late last year, conversational marketing leader Drift announced they have been granted a patent for their Artificial Intelligence-based chatbot solution — it's titled "Selecting a response in a multi-turn interaction between a user and a conversational bot."
Drift's chatbot allows users to create conversations with website visitors that are event-based. That means users can go through many different avenues and conversations with a bot rather than only one, which is the current standard.
Drift was founded in 2015 and is a revenue acceleration platform that uses conversational marketing to help marketing and sales increase revenue and retention.
Their tools help companies have conversations with website visitors, but is focused on solving for the buyer and their needs. Companies are able to easily build out complex chatbot workflows to help build trust with website visitors and drive more revenue.
What is the difference between standard chatbots and AI-powered chatbots?
Drift co-founder and Chief Technical Officer Elias Torres says:
"Standard chatbots try to force people down the path of what the company wants to know instead of what the customer wants to know. But the future of SaaS belongs to the companies that put customers first. Whereas intent-based bots have great difficulty context switching, our unique, event-based technology is flexible to the customer's agenda and ensures that we give them what they want and need, on their terms, not the company's."
The AI-powered chatbot allows a website user to have multiple conversations where they can jump from different topics, just like a normal conversation with a human.
Typical chatbots don't allow for that same human-like interaction. This doesn't allow for the best user experience. Think about it, how many times have you interacted with a bot and tried to get answers to your questions, but it isn't able to provide you with what you need.
Just as speaking with a salesperson over the phone causes a first impression and can help you drive more revenue, so does a great experience with a chatbot.
Why are chatbots important?
Majority of consumers do their research online, and do most of it before they ever get in touch with a sales person. And with the ability to have answers immediately at our fingertips we also start to expect getting answers easily and fast from organizations we're interested in buying from as well.
Just as an in-person experience is important in making the sale, so is the experience someone has with your website. Your website should be your sales person. Customers can get frustrated if we can't provide answers and the right interaction and will quickly leave your website and jump to a competitor.
There is a huge benefit in having a chatbot that someone can turn to if they want to get quick answers and chat with someone on your team. The problem is, if you have a chatbot that doesn't help the customer, but instead pushes your agenda you're actually hurting yourself rather than helping yourself.
Your chatbot should be helping you drive better conversations, a better user experience and tee up your sales conversations for a higher close rate. If you have a chatbot that doesn't set you up for success you're not doing it right.
In fact, Drift did a survey where it asked participants to share their online customer experiences. One of the things they found is that the top three potential benefits of chatbots were:
24-hour service (64%)
Instant responses (55%)
Answers to simple questions (55%)
Your website never sleeps, but clearly your sales team has to. Having a chatbot will help you interact with customers, even when you're offline and help you drive more revenue. That is if you have the right type of chatbot that works for you and not against you.
Drift continues to expand their offerings and help organizations build incredible experiences with their website users.
Free Assessment:
How does your sales & marketing measure up?
Take this free, 5-minute assessment and learn what you can start doing today to boost traffic, leads, and sales.