Facebook introduces new 'Community Help' tool for those in need
Nicole Letendre also recommends this free course, Fundamentals of Social Media Marketing.

Like the majority of the world right now, companies and individuals are wondering how they can help their neighbors and local communities during the COVID-19 pandemic.
Free Course: Fundamentals of Social Media Marketing
Many of us want to help in any way that we can but are unsure of what our community actually needs.
Some communities are coming together to help each other by offering to pick up groceries for elderly neighbors, dropping off baby supplies for concerned new moms, donating extra personal protection equipment to local hospitals, spending their spare time sewing masks, offering the support of their business, and so much more.
All of these acts of kindness led Facebook to use its wide-reaching platform to connect those that need assistance to those that would like to help.
This week, the social-media giant launched a new tool called 'Community Help' to do just that.
'Community Help' features
This new tool has a few pretty cool features available.
The two main features are the Request Help and Offer Help options. Facebook users can either select the Request Help button if they are the ones in need of assistance, whether as an individual or a local business, or select Offer Help to help those in need.
There are also several categories users can choose from when requesting or offering help.
Users can also donate to one of the following fundraisers: "COVID-19 Fundraiser for WHO with up to $10 Million Match" or "Combat Coronavirus with the CDC Foundation. $10 million matched." As of press time, both fundraisers were almost at their $6 million goal!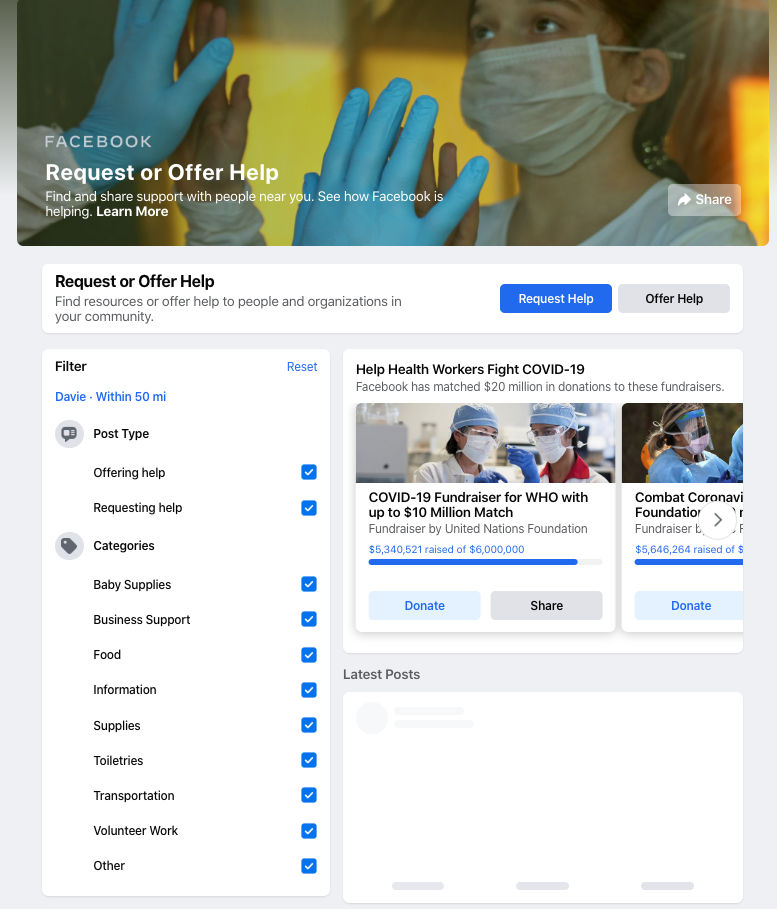 How 'Community Help' works
First, you'll want to make sure you are signed into your Facebook account. Then go to the Request or Offer Help page.
Buttons allow you to create a post to either Request Help or Offer Help.
The following window will appear once you select one of the two options.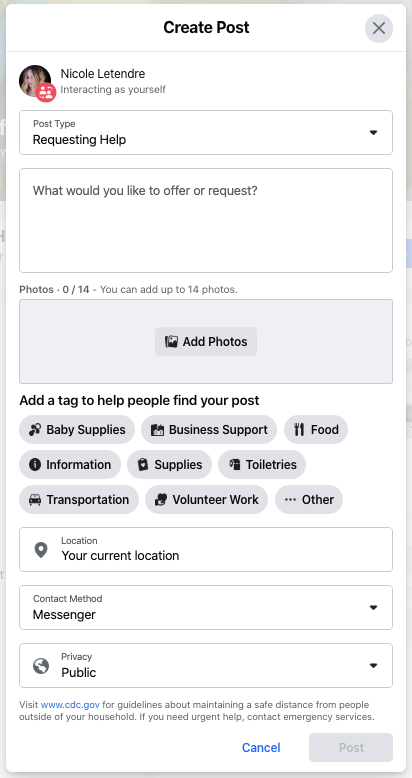 You can change to either interacting as yourself or on behalf of a business, brand/product, or public figure page.
You can also choose your preferred method of contact (Messenger or WhatsApp) and select the privacy setting (public, friends of friends, or friends).
It is a pretty easy to use tool that could really start to make an impact on your local community.
How your business can help
I've seen several businesses on social media or in the news dedicating their time to helping local communities during this pandemic.
The nail salon I go to has donated all of its extra gloves to those in need. Local restaurants are offering discounts to healthcare workers who are working extremely hard to keep their patients healthy and alive.
Hundreds of businesses are converting their factories and plants to produce things like ventilators, personal protection equipment, and more.
This new tool could be the perfect way to give back to the community that has been dedicated to supporting the growth of your business.
Your business can offer your services to those in need, volunteer your time and effort, donate extra supplies, use your unneeded service trucks to bring donated supplies to local hospitals, and so much more.
Although this is an awful circumstance that our world is in right now, it's times like these that truly bring communities together to provide and support for each other.
Hopefully Facebook's 'Community Tool' will help facilitate the acts of kindness and support that many are in need of right now.
Using social media for good
Social media has received its fair share of bad press recently, with online bullying, antitrust lawsuits, and data breaches in the news.
The new 'Community Help' tool shows that social media can be used for good and can have a positive impact on both individuals and communities.
Perhaps this is Facebook's way of showing that the connections made through the platform can positively impact communities during times of hardship.
This could be Facebook's way of giving back to the community, and I applaud them for their efforts.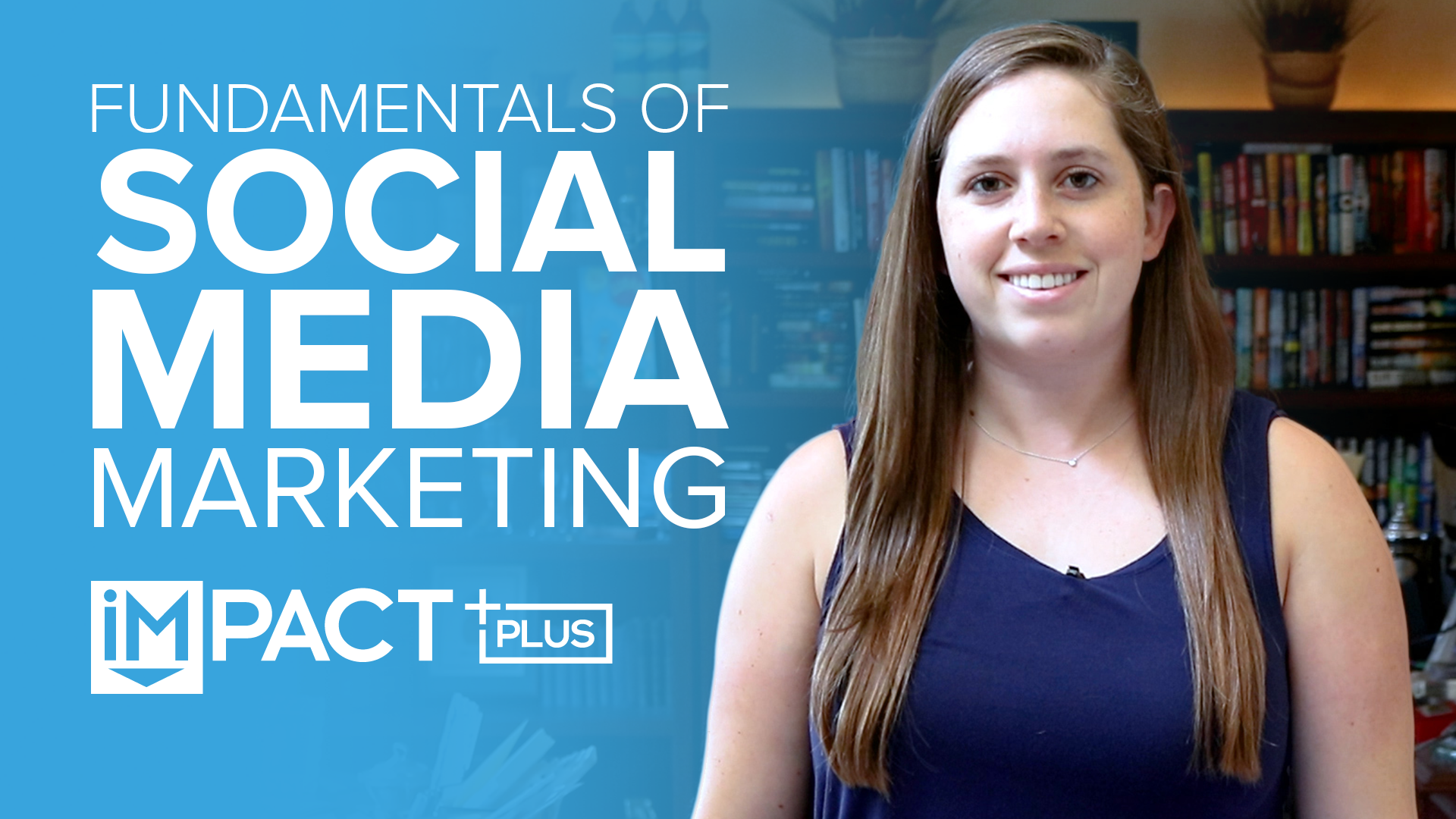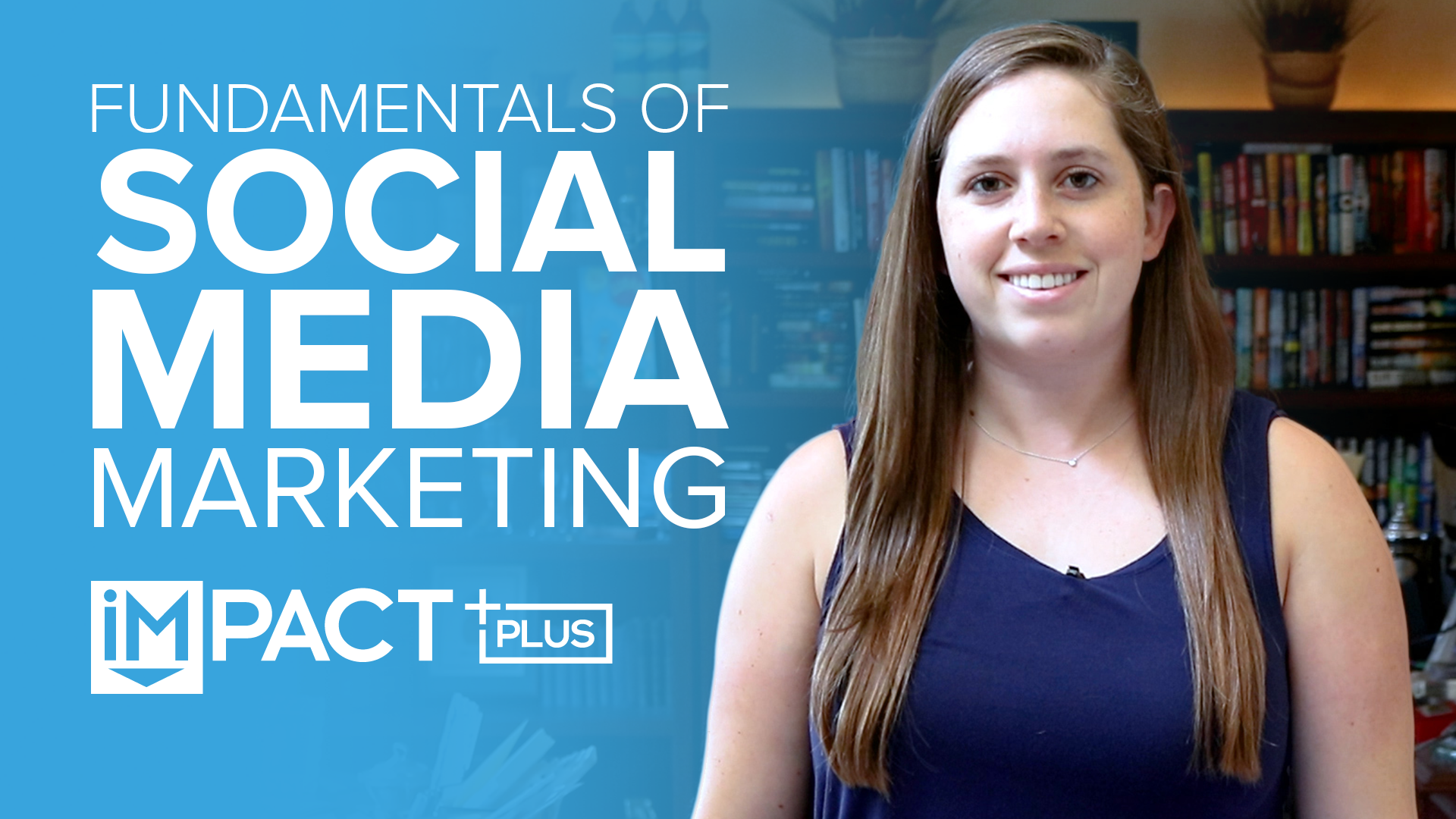 Free Course:
Fundamentals of Social Media Marketing
Learn how to use social media to successfully drive awareness and engagement for your business
In this free course, you'll learn:
How to choose the right social platforms for your business
Basic best practices for different social media channels
B2B vs. B2C practices on social media
Published on April 3, 2020