Generating a Following: Organic vs. Marketing Automation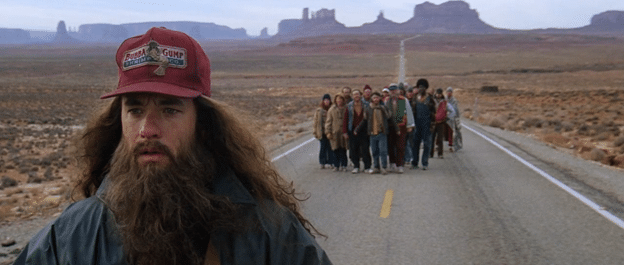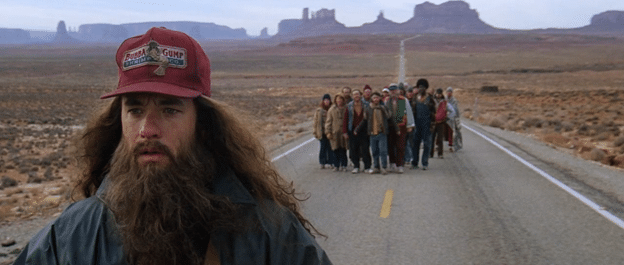 Not sure which route you should take when it comes to growing your company's social media following?
Whether you decide to grow your following organically or with marketing automation, there are pros and cons associated with each method.
Need a little help determining which method is right for you?
We've detailed, from our experience, the pros and cons of growing your following organically or by using marketing automation.
Growing Your Following Organically
As a company, you believe that social media should be about connecting your company and followers, not collecting an irrelevant following.
Consider thinking about growing your social media following like meeting new professionals at a networking event, you wouldn't just go around asking for peoples business cards, you want to develop a relationship with those people by talking with them first.
Here are some pros and cons of growing your following organically.
Pros:
The point of social media is to be social! You should be actively engaging and interacting with individuals and companies following your company.
Ask questions. Answer questions. Leave comments. Those are all great ways to engage with your following, however, you also want to be posting relevant content and topics associated with your industry.
When growing your following organically, you have an advantage of gaining a more targeted and relevant following. As a company, you don't just want hundreds of people following you just because, you want to have a following of people who are interested in your brand and staying up-to-date with industry news and trends. By organically growing your following, you're more likely to develop a more personal level of engagement with your followers. You want to be seen as an industry expert. People will follow you because you're engaging with them on a more personal level.
No one wants to see people unfollowing them or experience significant churn, however, by growing your following organically you are able to engage and connect with users that are less likely to unfollow you. I don't know about you, but I don't just accept everyones request on Facebook or Twitter. Before accepting a request I ask myself the following questions:
Have I heard of this company?
Would I shop there or buy their product or service?
Am I interested in learning more about that company or industry?
If your prospective clients or followers are able to answer yes to any of those questions they are most likely going to accept your request, but not before looking through your profile.
Cons:
So you know why you should be growing your following organically, however, with almost everything there are cons associated with using this method to increase your social media following. Compared to using marketing automation, it takes much longer to develop a significant following.
You aren't going to get 10,000 followers over night, it takes time. Just like with gaining followers, you have to be continually updating your social media platforms to keep your followers engaged and continuously thinking about your brand. It can be hard to keep up the level of engagement necessary to continuously provide your following valuable and current information if you don't have the spare time everyday to engage and interact with your followers.
When you first create your social media profile, there will be less traffic and conversions generated from your social media profiles. (At least at first.)
Growing Your Following with Marketing Automation
Using social media publishing tools like Hootsuite, Justunfollow, and Tweetdeck enables you to automate the task of publishing content. As well as following people and companies. you can automate the task of publishing content over social media channels. When it comes to social media and marketing automation, it might be something that many might refrain from because you want to be seen as real and transparent.
However, when implemented correctly, social media automation isn't just black and white. Here are some pros and cons of using marketing automation to grow your following.
Pros:
Who doesn't want to have thousands of people and companies following your company? Through social media marketing automation services you are now able to quickly grow your following in a short period of time. One of the most obvious benefits of marketing automation is it saves you time, allowing you to schedule and reuse social media posts. Therefore, you don't have to be actively tweeting or posting during business hours.
You can scheduled your posts the morning of or even the night before. Just because a company is using an auto publishing tool, doesn't mean they aren't writing their own posts. Not only will marketing automation save you time, but it also makes it easier for you to maintain a higher level of engagement, resulting in more clicks back to your site.
Who doesn't want to expand their reach? You can actually expand your reach much quicker, the more you tweet or post, the more exposure you have to a wider audience. Assuming your posts are relevant or helpful, you have the opportunity to increase your social media reach and influence.
Cons:
When you're continuously following hundreds of users, it makes it harder for your company to develop a targeted more relevant following. Are the people even interested in your company or industry? Are you just following people who will never follow you back. When you are following users on Twitter, are you following the "golden ratio"? It is important to have more followers than the number of people you are following.
For example, you probably don't want to be following someone that has 40 followers and they're following close to 600 people. They probably aren't very influential and those followers are most likely friends or co-workers. With many auto publishing softwares, followers can sometimes distinguish which companies are using them.
Until recently, marketing automation sometimes comes across as cold and less engaging, because companies weren't "engaging" with their followers. One marketing automation service several companies have is that automated email that's sent immediately after someone follows them on Twitter. In most instances they say something like, "We appreciate you following XYZ Company."
I'm not sure about you, but sometimes I want to immediately unfollow them. It makes me wonder if their posts are generated and used over and over, are they even writing them? When your company is utilizing the same posts as affiliate locations, your company can come across as cookie cutter and not real, making it more likely for your company to see churn.
Balance of Organic and Marketing Automation
You might decide that one method is better for your company than the other, but you can also take elements of each method and utilize both organic and marketing automation when it comes to your companies social media.
When using both, its important to mix it up, don't just repost the same content week after week, regularly post photos, questions, and advice.
Using elements of each, not only are you using a marketing automation tool but you are making your social media profile more personal and organic.
Free Assessment:
How does your sales & marketing measure up?
Take this free, 5-minute assessment and learn what you can start doing today to boost traffic, leads, and sales.