Subscribe
Join 40,000+ sales and marketing pros who receive our weekly newsletter.
Get the most relevant, actionable digital sales and marketing insights you need to make smarter decisions faster... all in under five minutes.
Thanks, stay tuned for our upcoming edition.
Mailchimp Adds New AI-Powered Tools Marketing Automation Platform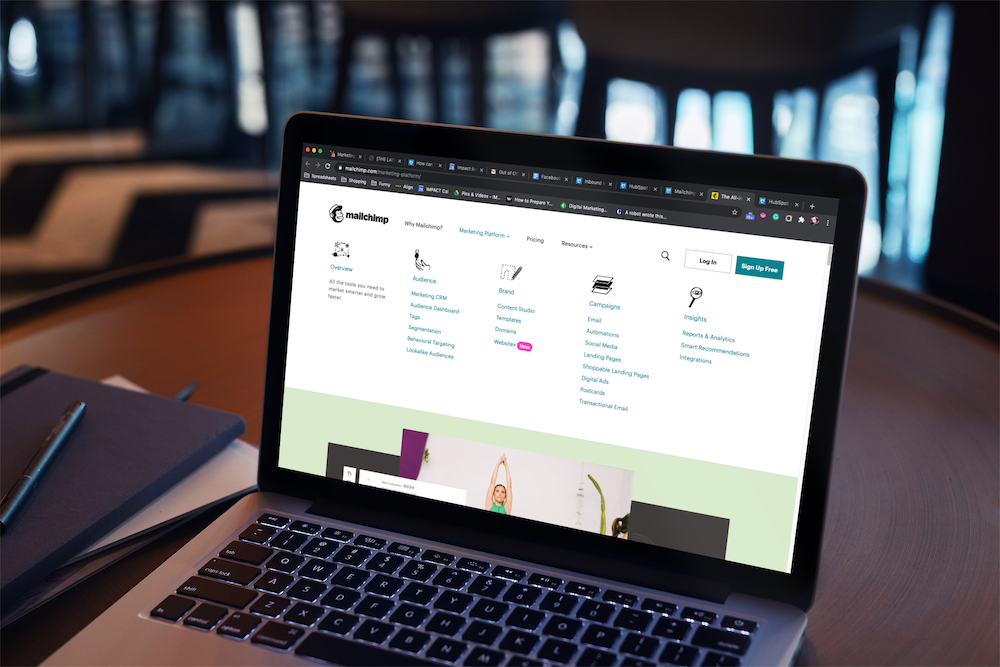 Mailchimp has been on a transformation trajectory for the past few years as it has continued to expand beyond an email marketing service and platform for businesses, and into the marketing automation space.
In the last few years, Mailchimp has added a website builder, basic online store function, digital ad support, and analytics tools, in its attempt to become a one-stop-shop for small businesses and entrepreneurs with digital marketing.
🔎 Related: Mailchimp marketing automation vs. HubSpot (a head-to-head comparison)
Because of these changes, Mailchimp now gives small businesses a ton of power with capabilities, empowering them to compete with more sophisticated (but potentially cost-prohibitive) marketing automation solutions.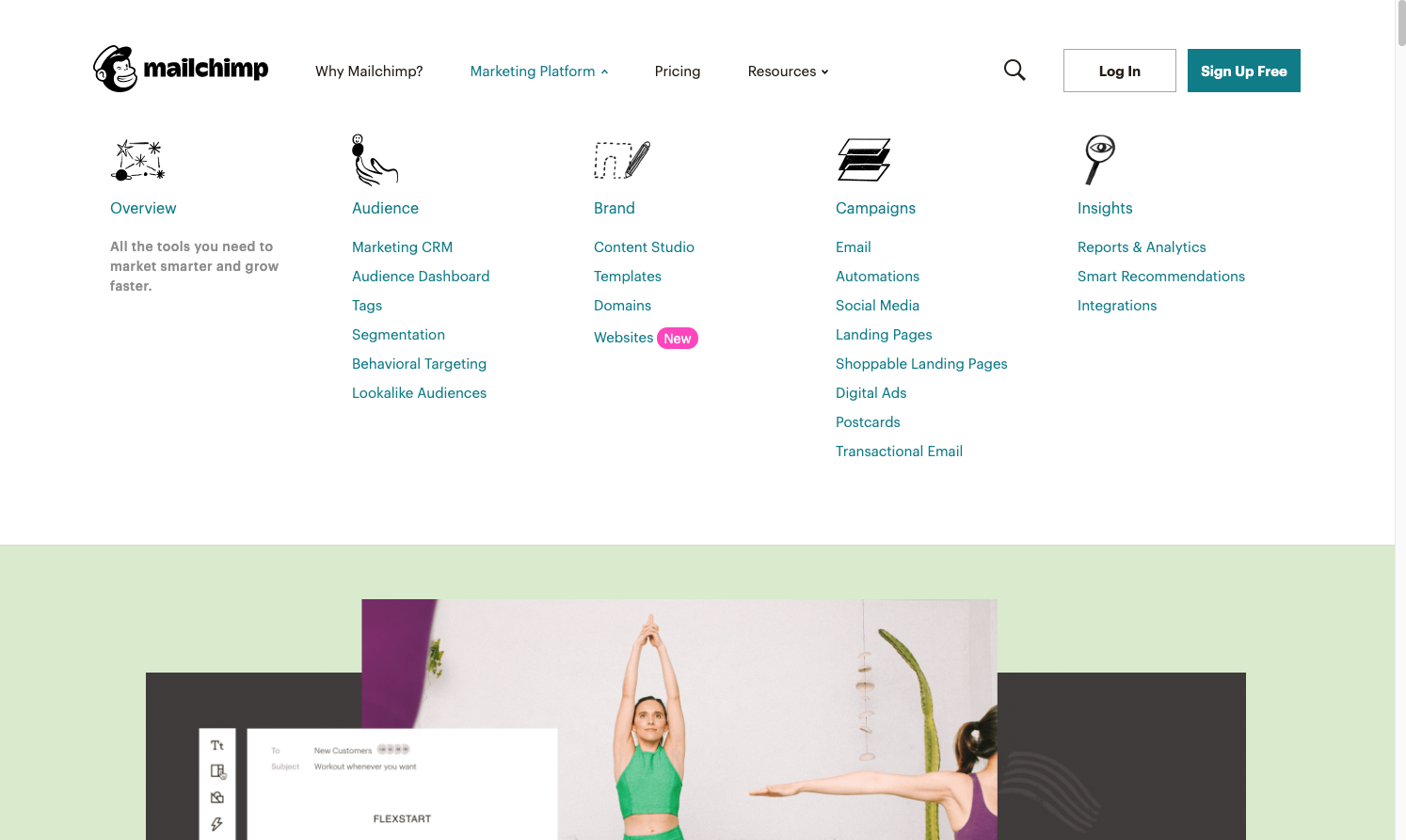 Now, Mailchimp has announced a new line of tools that are artificial intelligence (AI)-based to further help small business owners to become better marketers using technology.
What are Mailchimp's new AI tools?
Mailchimp has created new features and tools using AI that not only help you better market your business, they also empower your ideal buyers (especially in the e-commerce space) to self-select into future purchases.
The new AI tools include:
Personalized product recommendations for shoppers
Forecasting tools for behavioral targeting (to see which users are most likely to buy something)
AI-backed tool to help businesses design their own visual assets
A tool to businesses write better email subject lines
A tool that helps businesses improve their email campaign performance
With the addition of these tools, this now means that small business owners are able to use the power of AI in a simple and inexpensive tool. This will help them make smarter decisions without having to hire an agency or an expensive marketing seat for their team to get the basics done.
🔎 Related: Mailchimp launches full-service marketing automation solution
To be clear, Mailchimp will give you more expertise at your fingertips for digital marketing, but it only goes so far. At a certain point, small businesses may still have to get someone with more experience involved to strategize.
This also means that those small business owners now have lower cost options for marketing tools — because these features compete with the big companies, especially like HubSpot.
How does Mailchimp now compare to other marketing automation solutions?
In many ways, Mailchimp has added more and more features that are similar to bigger companies, like HubSpot, which target SMBs with larger budgets. Because
As Mailchimp has added these features, the most recommended package costs just $15 per month, which may sound like an unbeatable price for some. The highest level of Mailchimp costs $300 per month.
🔎 Related: Is HubSpot Marketing Hub right for your company?
While HubSpot certainly has more advanced tools and features, a lot of what a small business needs is covered by Mailchimp's offering. Although, there's a reason why HubSpot is more expensive. Just like HubSpot isn't the right solution for everyone, neither is Mailchimp.
So, how do you make the right choice for your company? You need to not be blinded by the low price tag and closely examine the differences, similarities and benefits of each platform. While Mailchimp has a lot of benefits with these features, there will always be pros and cons when comparing larger marketing automation softwares.
At the end of the day, it's hard to ignore Mailchimp's additions to its software and its inexpensive price tag for small businesses. If you're just getting started, or don't need a more complex system, Mailchimp may be the perfect solution to fit your needs.
Free Assessment:
How does your sales & marketing measure up?
Take this free, 5-minute assessment and learn what you can start doing today to boost traffic, leads, and sales.