Subscribe
Join 40,000+ sales and marketing pros who receive our weekly newsletter.
Get the most relevant, actionable digital sales and marketing insights you need to make smarter decisions faster... all in under five minutes.
Thanks, stay tuned for our upcoming edition.
Marketing Automation: How to Avoid Becoming a 'Stage 5 Clinger'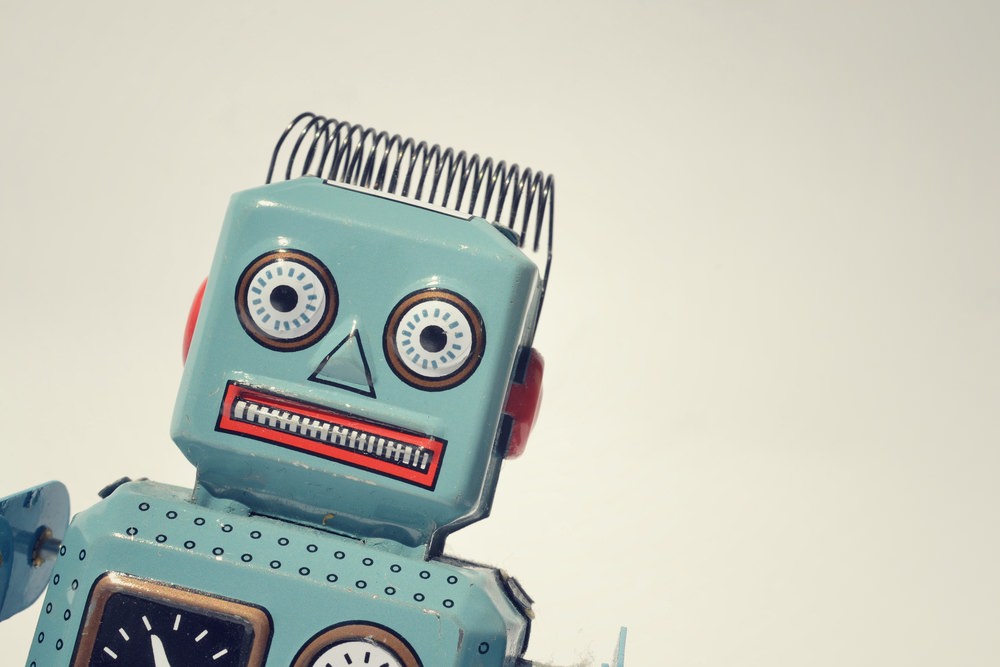 Has anyone ever said that marketing is a lot like dating?
I hope so. If not, I run the risk of seeming like I'm spinning hyperbole to try and draw a parallel for the purposes of a blog article.
But I assure you, there are unmistakable similarities between the dating game and marketing a product or service. When it's going well, you'll fee like a million bucks. But if you're coming across too strong, it's more than likely you'll be riding solo at your next matinee.
Where many marketers and business owners go wrong is with the direction of their marketing automation. When utilized correctly, marketing automation will help to produce more quality leads for your company. However, if you're lacking direction, there's a good chance you're coming across like a 'stage 5 clinger,' as so eloquently coined in Wedding Crashers.
Here are the warning signs that your marketing automation is coming across way too strong.
Intense Thank You Emails
We think it's great that one of your website visitors downloaded one of your intro level offers, but avoid sending them bottom of the funnel offers right away in a simple thank you email. You're better than that.
I've seen instances where the thank you email was in fact, actually just another opportunity to upsell. Remember, the point here is to thank them for downloading your offer, provide a link to the offer, and provide them with contact information should they have any further questions.
Pushing a free consultation or asking for a phone call right away is a sure-fire way to scare away most of your top-of-the-funnel leads before they have a chance to work further down the cycle.
Give them Space
We know how easy HubSpot makes it to apply lead nurturing and workflows to help your leads further along in the buying cycle.
However, it's just as easy to go completely overboard and send them emails everyday promoting more offers and phone calls. In fact, one of my co-workers recently emailed me a case study which showed a marketing company sending multiple emails a day! Starting on day one!
Can you imagine? The day you download an intro level offer and you're already getting multiple emails, the same day, pushing even more advanced level content?
This practice will surely land you in "psycho ex" territory.
Call Me, Maybe?
In that same email case study I just mentioned, the shameless company was actually initiating phone contact the same day! And we're not talking bottom-of-the-funnel leads who request a consultation. We're talking top-of-the-funnel leads who just entered the sales funnel!
Hold off the phone for a bit. Let your content and lead nurturing do all the work and watch as your leads will naturally move further down the sales funnel, therefore qualifying themselves before you start wasting your time on the phone with unqualified leads.
Monitor Lifecycle Stage
Before you start getting carried away with your lead nurturing and automated emails, make sure you're segmenting your contacts to ensure that the content you're sending out is reaching the people who want/need it.
For instance, as a marketing agency, if a lead downloads an introductory level offer on utilizing social media, it wouldn't make much sense to for us to start pushing offers about closed-loop reporting down their throats.
Not only would it not be relevant to their needs, but they would more than likely unsubscribe and never engage with your brand ever again. Ever.
If you're looking to learn more about turning these tips into actual results, be sure to check out our free ebook, "How an Inbound Marketing Agency Does Lead Generation."
Free Assessment:
How does your sales & marketing measure up?
Take this free, 5-minute assessment and learn what you can start doing today to boost traffic, leads, and sales.