Google Ads now offers category reporting for your Search and Shopping ads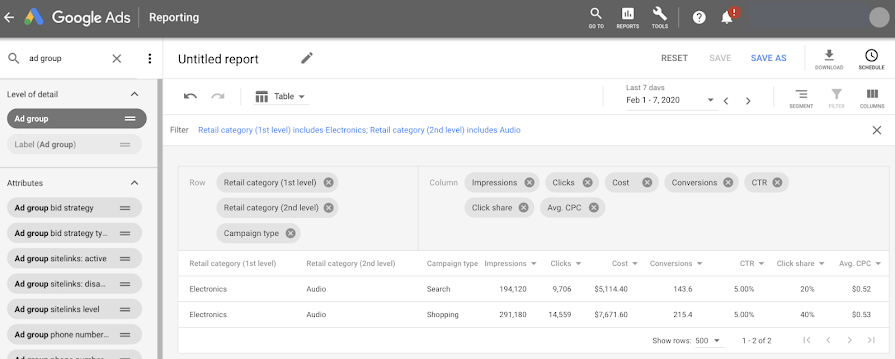 Last week, Google rolled out a new reporting feature for Google Ads that allows users to see performance in product categories across both Search and Shopping campaigns.
The new retail category report shows data from categories that are pre-set by Google based on words that users are actually searching for.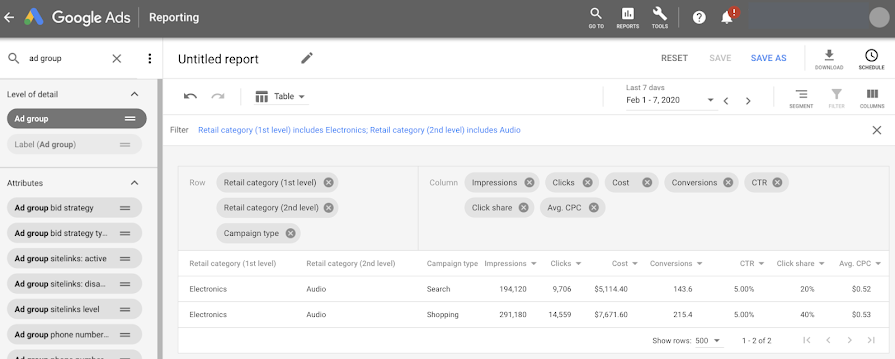 What you couldn't do before
Google's goal for this update is to create "more holistic reporting will help you understand the full value of your Search and Shopping campaigns investments on Google.com for the categories important to your business."
If you do retail advertising, specifically Search and Shopping ad campaigns, you likely have experienced the pain of reviewing metrics for similar product categories across both campaign types.
Being able to see the aggregated impressions, clicks, and other important pieces of data to optimize your campaign wasn't easy.
Plus, depending on the size of your catalog, it could be time consuming — all because there was no way to view the data from your Search and Shopping ads in one centralized report.
A Google Ads primer
If you're new to Google Ads, you might be asking yourself, "Wait, what are Search and Shopping Ads?"
Great question! Search Ads are the ad placements you see at the top of search results in Google. Similar to the ad below: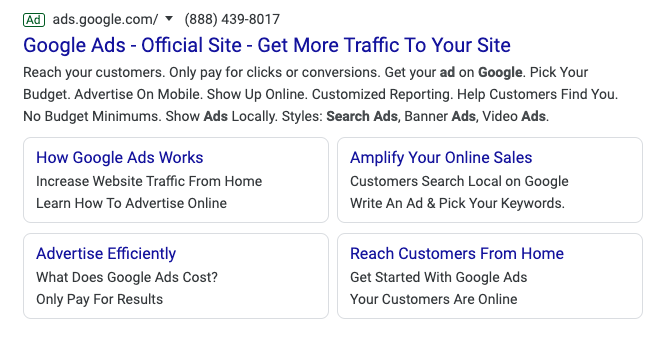 Shopping Ads are specifically in the Shopping section of Google, as seen below: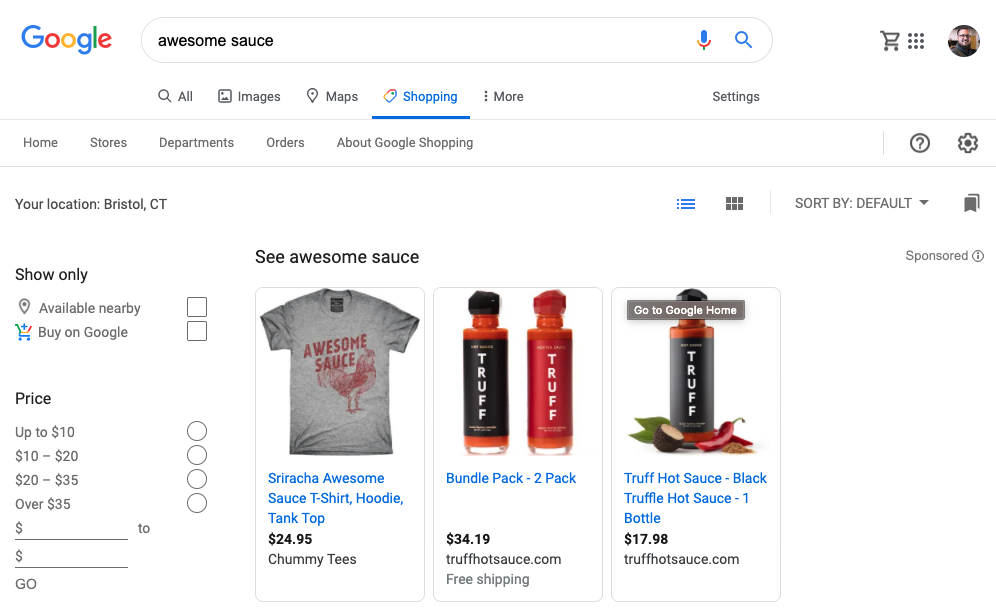 Shopping and Search ads each have their place in a retail strategy.
Search ads are great for visibility and longer-content ads so you can help drive a user to a product landing page.
Shopping ads are more visual and are specifically tailored to retailers. They give the user all of the typical product information needed quickly such as price and rating, and can be much faster to set up than Search ads if you have a lot of products.
The two types of ads help companies in different ways, and give different sets of data to understand how the ads are performing.
So if you're running a Search and a Shopping ad for Awesome Sauce, you'll have two sets of impression data, two sets of click data, two sets of everything to review.
With the new retail category report, it's now all in one place.
Why you should care
This is a great update for anyone doing retail advertising.
You'll now be able to see performance across both sets of campaigns in one report, including traffic and spend metrics, conversions, conversion cost, competitive metrics, and more.
With the report, you can optimize your account by leaning into retail product categories that are performing best, and move those products into a unique campaign — with a specific bidding target and budget.
For example, if you deal with electronics and are running Search and Shopping campaigns for audio products across different sub-categories, the new report features will let you see if any of those subcategories warrant their own unique campaign to maximize your return on ad spend.
The retail category report gives you five levels of product categories for this aggregate data — with deeper levels giving you more detailed information — which should provide more dimension to help you spend wisely.
Where to find the report in your Google Ads account
The retail category report can be customized based on your specific needs, but the predefined report has a ton of information to get you started.
To get the predefined report you'll want to click on the reporting icon in the upper corner of your Google Ads account. Select Predefined reports (Dimensions) then under Basic, you'll see Retail category (Search and Shopping).
For a more customized report, you can leverage the report editor to get more specific data and insight into your campaigns.
If you're looking to get started with Google Ads, or need to improve your current paid media strategy, our team is here to help you hit your goals.
Free: Assessment
Does your website build trust with buyers and bring in revenue?
Take this free 6 question assessment and learn how your website can start living up to its potential.