Google is Limiting Number of Search Results Per Domain to Have More Diversity in Listings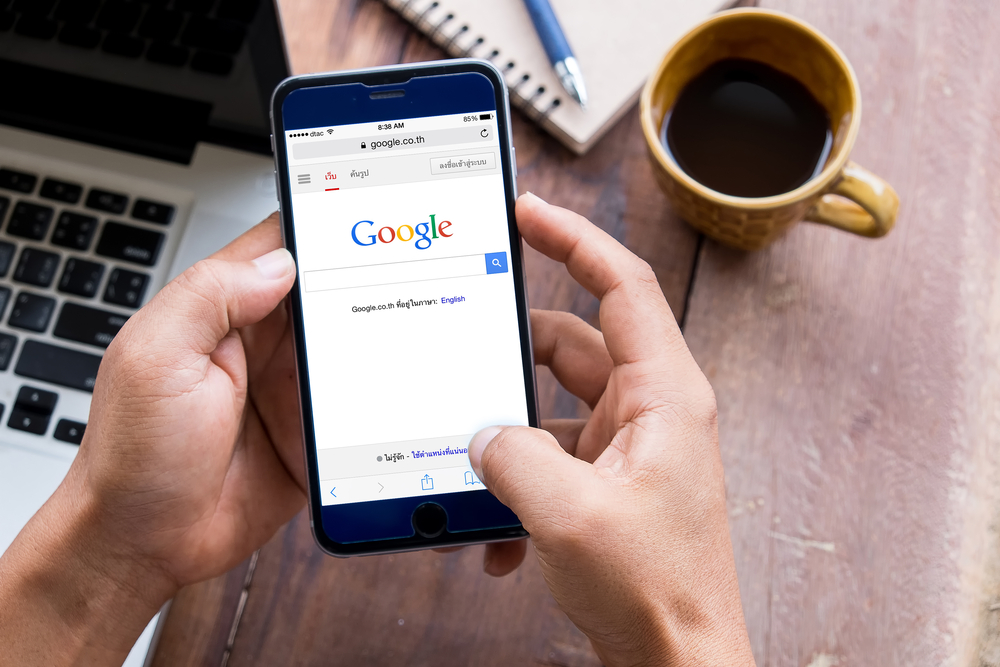 In a successful keyword strategy, ideally, you'd create several pieces of content and web pages targeting a single keyword query.
By doing this, you're able to boost your site's authority for both a larger, more competitive core keyword, as well as for related subtopics holding more niche long-tail queries.
But what happens if your strategy is so successful, your content overtakes the search results page?
From a marketing perspective, this is a celebratory moment. But stepping back and thinking about the user, it can feel like such a search is limiting a searcher's options to explore the topic fully.
For this reason, Google has announced a new "site diversity change" that limits how many domains show up on a page for a given query.
The news was first shared on Google's Search Liaison Twitter account, and went live around June 3rd.
Despite the timing, this site diversity change is not affiliated with Google's June 2019 core update.
Though it's a relatively simple adjustment, there are a few important factors that site owners, webmasters, and SEO professionals should know about how this will affect their website.
What We Know About Google's Site Diversity Change
Though the announcement came by way of a brief series of tweets, the message was jam-packed with important information to help marketers fully understand the scope and impact the change.
To make sure nothing is missed, let's break down the announcement into its key takeaways tweet by tweet.
1. The goal is To Promote Diversity Within Search Results
Have you ever done a search and gotten many listings all from the same site in the top results? We've heard your feedback about this and wanting more variety. A new change now launching in Google Search is designed to provide more site diversity in our results….

— Google SearchLiaison (@searchliaison) June 6, 2019
As I noted earlier, this change came from feedback of wanting more variety and diversity within search listings.
This change is not made to penalize sites that optimize multiple assets for the same keyword, but rather, to give users more variety and options in search queries.
2. Google Hopes to Limit Search Listings to No More Than Two Per Domain — With Exceptions
This site diversity change means that you usually won't see more than two listings from the same site in our top results. However, we may still show more than two in cases where our systems determine it's especially relevant to do so for a particular search….

— Google SearchLiaison (@searchliaison) June 6, 2019
In general, the diversity change will limit search listings from the same website to show no more than two pages (assumed to be the ones that already rank the highest or are most relevant for that term).
Although that's the general rule, there are exceptions for cases where this is relevant. Google did not go into detail on what examples would be considered "relevant" in what scenarios, but we can assume Google is referring to situations where the user would still find these multi-page answers from the same domain helpful to their search experience.
A common example of this experience might be if you're job searching and see multiple posts from Indeed, or looking for local restaurants and are returned with multiple pages from Yelp. These still help fulfill the user's intent without being overbearing.
It's also important to note that the limitation of two per domain exclusively refers to organic search listings and does not extend to Google's other features. This was confirmed by Danny Sullivan, Google's public search liaison.
Yes. This is only about the main web search listings. It not including things like featured snippets, map listings, etc.

— Danny Sullivan (@dannysullivan) June 6, 2019
As this feature continues to roll out, we'll likely get a better idea of situations where Google deems "relevant" to place multiple listings vs. when the diversity change is enforced.
3. Subdomains Will Be Evaluated on a Case-By-Case Basis
Site diversity will generally treat subdomains as part of a root domain. IE: listings from subdomains and the root domain will all be considered from the same single site. However, subdomains are treated as separate sites for diversity purposes when deemed relevant to do so….

— Google SearchLiaison (@searchliaison) June 6, 2019
Once again, relevancy plays a big factor here.
Like Google states, if you have subdomains, the general expectation should be that they will be treated as a part of your main domain.
This means that the limit will apply your main domain and your subdomain's pages together, not separate. So, if you think you can increase exposure by diversifying subdomains, think again!
However, if Google thinks that the subdomain pages are relevant enough to show multiple times along with your main domain, it will treat them as separate within search results.
Just like the limitation rule, this will be evaluated based on relevancy for the user, and exceptions will be made on a case by case basis.
Again, as we're able to evaluate the diversity change more closely, we'll likely gain more clarity into when and why exceptions are made, and when they aren't.
4. This is Not an Algorithm Change, And Will Not Directly Affect your Site's Ranking
Finally, the site diversity launch is separate from the June 2019 Core Update that began this week. These are two different, unconnected releases.

— Google SearchLiaison (@searchliaison) June 6, 2019
The reason I've been referring to this shift as a change rather than an update is to not cause any confusion with the June 2019 core update that occurred earlier this month.
Danny Sullivan shed some light on the distinction between an update vs. a change on Twitter, stating:
It started a little bit about two days ago but went fully live today. Personally, I wouldn't think of it like an update, however. It's not really about ranking. Things that ranked highly before still should. We just don't show as many other pages.

— Danny Sullivan (@dannysullivan) June 6, 2019
In other words, "update" generally refers to changes to Google's algorithm that directly have an effect on how Google evaluates pages.
However, in this case, we're referring to how Google displays pages rather than changes influencing how well a webpage should rank.
As such, Danny Sullivan also stated that these changes should not affect how well your overall site ranks on Google, though it could potentially impact traffic.
No, it potentially affects traffic. If you had four different pages all doing the right things in terms of content and quality to reach the top page, then your ranking efforts are on the right track. And this doesn't mean they aren't as good. It just means we won't show as many.

— Danny Sullivan (@dannysullivan) June 6, 2019
After all, if you had several pages in the top results and now only have two, that lowers the chances of someone selecting a link to your site.
It's unclear how Google will determine which pages will make the cut if this doesn't involve changes to rank, but it's important to know that this change won't penalize you in search results.
What Should Marketers Do?
Whether you know for a fact you have multiple pages ranking for the same term or aren't quite sure, marketers should check up on how traffic and search rank changes over the next few weeks.
Given the timing, this can be especially difficult to evaluate if any drops are due to this change or should be attributed to the core update.
If you're noticing some pages are being omitted from search results and think it may be due to the limit, try and go in and do some historical optimizations to old post and make them stronger for more niche, long-tail terms that can still get you found.
Doing so may actually help you expand your overall reach and get you found by more detailed searches.
Until then, if you have questions or notice any issues with this change, you can report it to Danny Sullivan on Twitter (@DannySullivan) or log it in Google Support's knowledge panel.
Free: Assessment
Does your website build trust with buyers and bring in revenue?
Take this free 6 question assessment and learn how your website can start living up to its potential.
Score My Website
Free: Assessment
Does your website build trust with buyers and bring in revenue?
Take this free 6 question assessment and learn how your website can start living up to its potential.
Published on June 11, 2019