Google's Rich Results Test is out of beta: What does this mean for marketers?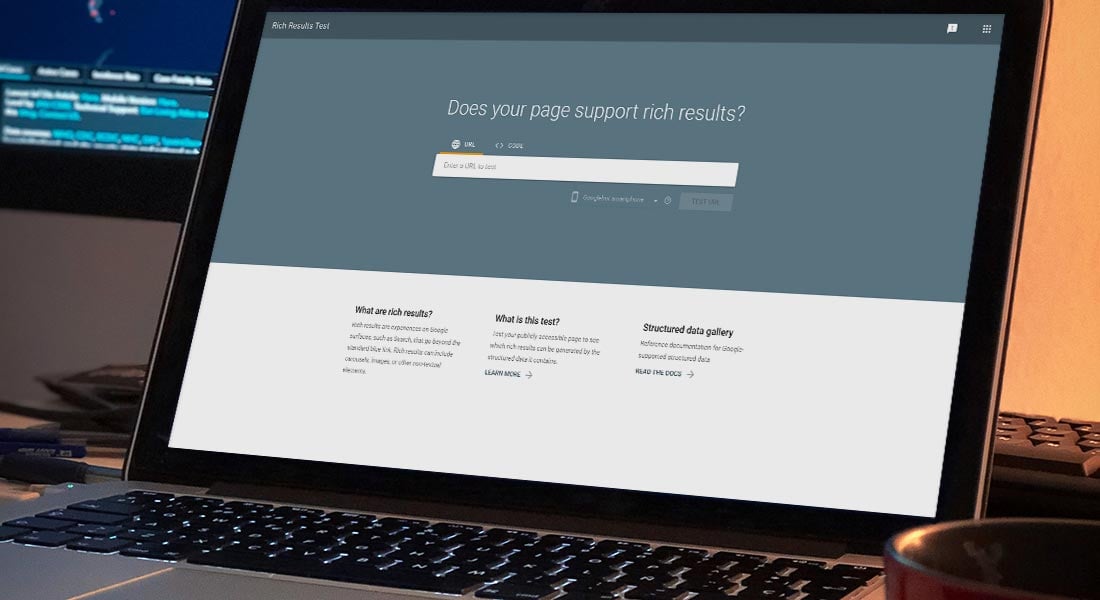 Google announced on Tuesday that the Rich Results Test is now officially out of beta and it supports all of Google Search rich result features.
The tool, which launched in December 2017, was an upgrade for the structured data testing tool, which launched back in 2015.
When the Rich Results Test first debuted, it only supported four types of structured data: recipes, jobs, movies, and courses.
Users would need bounce between using the Rich Results Test and Google's structured data tool. But now, the Rich Results Test has all the features it needs to make it reliable for testing your website's structured data and rich results.
Rich results roundup
If you're unfamiliar with rich results, they "are experiences on Google Search that go beyond the standard blue link." So, what does that actually mean?
If you've watched Google search results evolve over the past few years, you've noticed your search results are no longer only a page full of large blue text links and descriptions. Some results produce a variety of different informational pieces.
For example, if you search "COVID," you'll encounter one of the most comprehensive examples of rich results.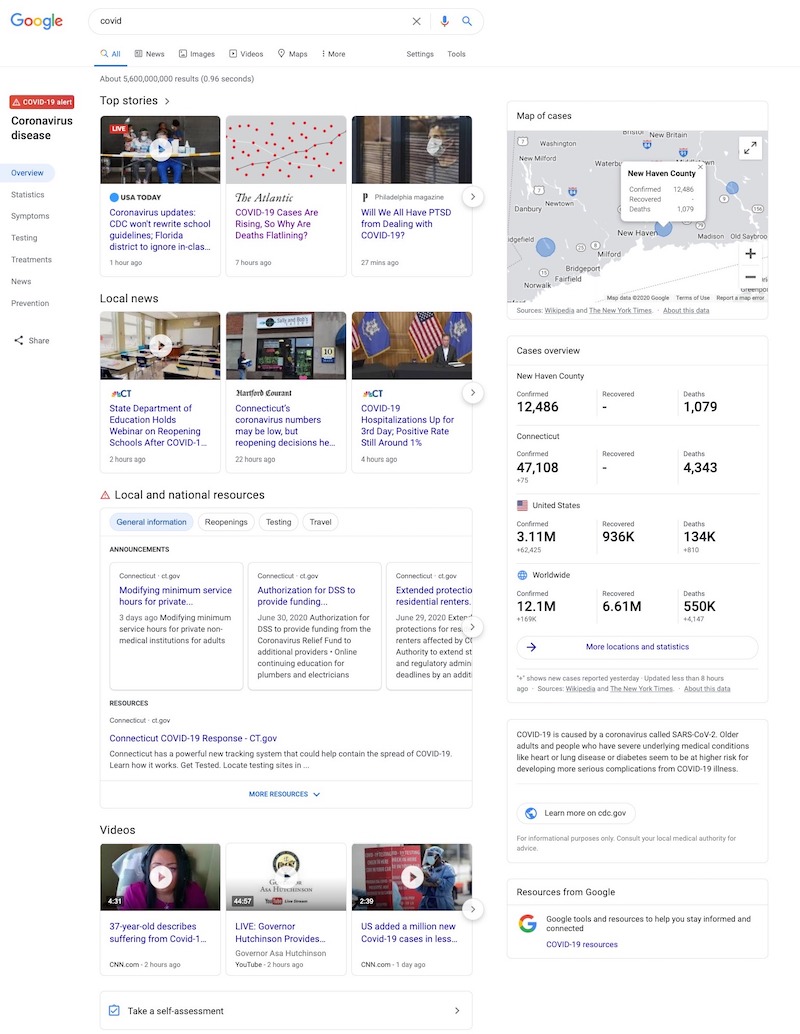 In this case, many of the rich results are sliders full of videos, news articles, or resources.
These results are powered by structured data, which is a standardized format for providing information about a page and classifying the page content. Structured data helps Google better understand the information on your website pages so it can serve users their search results in a more categorized way.
If you were already aware of the information above, then you might be familiar with Google's structured data tool — the precursor to the Rich Results Test tool. Google plans to eventually sunset the former now that the latter is out of testing.
The two tools do very similar things, in that they outline what sets of data a page is using, but the Rich Results Test tool allows users to toggle between rich results shown on desktop vs. mobile, and the tool also provides page load information.
Google also states the tool:
Shows which Search feature enhancements are valid for the markup you are providing
Handles dynamically loaded structured data markup more effectively
Is fully aligned with Search Console reports
Google provides full documentation on how to use the tool and how to understand and review your results.
Why rich results matter more than ever for marketers
Trying to rank higher using structured data for rich results won't necessarily get you to the top of SERPs. However, it can, over time, influence click-through rate.
If your on-page content is valuable enough to users (which Google measures by session duration) and people continue to click though your result, Google's algorithm will promote your ranking higher in the SERP.
Rich snippets impact click-through rates in a variety of ways:
They provide more information.
They stand out more prominently than standard blue links
Users may be more trusting of some of these results (imagine a recipe card with a picture of the final product, products with reviews, or statistic blocks linking to more resources)
For those looking to implement rich results, you'll likely need assistance from a developer, but you can learn about what's available through Google's documentation.
As Google continues to experiment with ways to provide results that offer different experiences, it's likely the SERPs will continue to look more and more like the COVID example shown above.
If you haven't taken advantage of rich results yet, take time to research them and find strategies to use them to help drive new visitors to your site.
Free: Assessment
Does your website build trust with buyers and bring in revenue?
Take this free 6 question assessment and learn how your website can start living up to its potential.